Looking for a quick and easy beat for Halloween? Try out this new base makeup hack inspired by everyone's favorite vampire, Edward Cullen.
Halloween is around the corner, and we all know that it's the perfect time to go all out and get creative. Whether you're looking for a last minute Halloween costume, or just want to take things easy, we have the perfect solution for you.

This year, makeup is your best friend. In just four easy steps, you can go from an average human to a sparkly and shimmery vampire! Not all vampires bite, some just want to turn heads this Halloween season.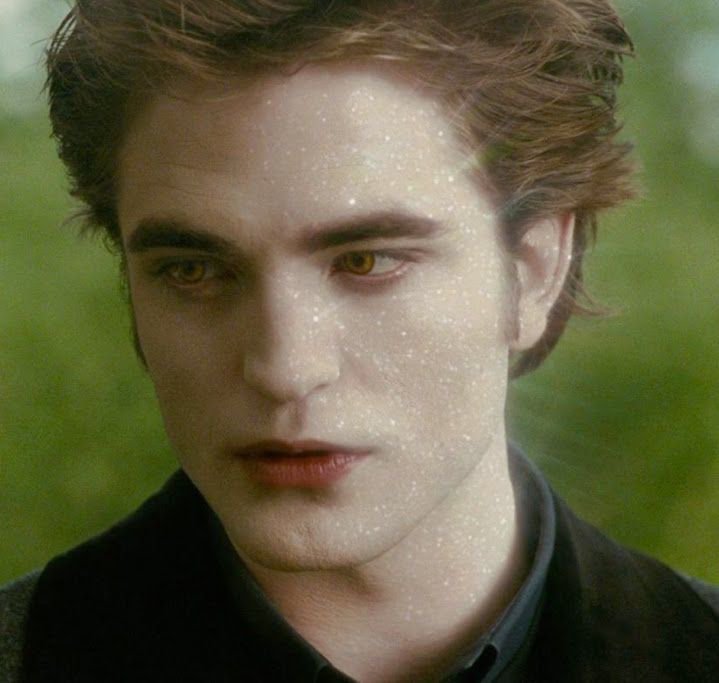 Vampires are known for their pale skin, gothic look, and their blood-shot eyes. But if you're looking for something less scary, and something more glam, model and beauty TikToker, August, has a tutorial on his new-found discovery, the Vampire Skin technique.
His short tutorial is easy to follow. All you need are three items to achieve a glimmery base: foundation, liquid glitters/highlighter, and pressed glittery eyeshadow. What's great about this look is that you probably have everything you need on your makeup kit, so you don't need to buy anything to get this beat started.

August's step-by-step guide is as follows: mix the foundation with your liquid glitter/highlighter and dab the product all over your face. Once it's evenly applied, take your fingers or use an eyeshadow brush and distribute the pressed glitter powder to set.
This technique may seem intimidating to some, especially those who have textured skin, but don't fret. You can soften your complexion with a blurring primer for an even application, and spritz a long lasting setting spray (preferably a dewy or shimmery variant) to keep your makeup from budging all day or night. If you want to elevate the look even further, you can also choose to pair this technique with a creative eye look and a bold red lip as seen on Chicago makeup artist, Evelyn.
You might be worried about the glitter staying on your face as it tends to get messy. Additionally, you can use an oil-based makeup remover at the end of the day to get all that shimmer off—or not! Who doesn't love a bit of sparkle?
Everyone is starting to hop on the trend and we can't blame them. The Vampire Skin technique looks amazing during the day or night. So, if you're on the hunt for a makeup look that's simple yet eye-catching, try out August's take on a glamorous vampire. We're sure you'd make Edward Cullen, or the rest of the Twilight cast proud.
Related: 10 Halloween Makeup Looks For When You're Running Out of Ideas