At only 18 years old, Zephanie has amazed many with her mesmerizing voice and powerhouse notes. And she still has a lot more to show.
Related: Zephanie and Ian Pangilinan Team Up For An Epic Duet Of Rewrite The Stars
The term "some people were born to be a star" isn't just a saying let loose left and right. It does apply to a select group of people and that includes Zephanie. If you've never heard of this pop princess (and we doubt you haven't), then now is the time to get acquainted with one of the best voices of her generation. Despite her small frame, she has talent for days and a singing voice wise beyond her years. It's little surprise then why she has the nickname: "This Generation's Pop Princess."
IF AT FIRST YOU DON'T SUCCEED…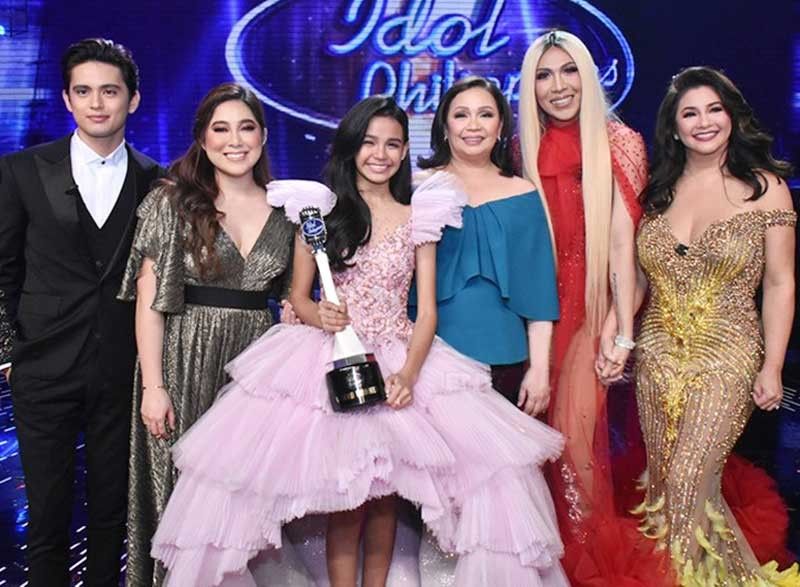 While Zephanie's skills are evident, her rise in fame wasn't smooth sailing. The first time she appeared on our TV screens was when she competed in The Voice Kids Philippines season two. She only made it through to the semi-finals before getting eliminated in week one of the Live Rounds. She then joined It's Showtime!'s Tawag ng Tanghalan in 2017 where she ultimately placed second to winner Janine Berdin. But third time's a charm and when she joined Idol Philippines in 2019, she became a competitor to watch. She slayed her way through the competition before being crowned the grand winner.
Ever since then, it's been an upwards ride for the 18-year-old, whether it be delivering show-stopping performances on ASAP or releasing hit singles. As further proof of her talent, she even was included as part of the 12 teens to participate in Camp Now United in Abu Dhabi among thousands of auditionees.
And that talent was on display during her performance during the NYLON Manila Live concert. Taking to the virtual stage at the tail end of the show, Zephanie charmed the crowd as she sang a couple of her songs including the crowd-pleasing Pangarap Kong Pangarap Mo. It was clear that she was a fan favorite from the night. Check out Zephanie's full performance below and subscribe to NYLON Manila's YouTube channel to see the rest of the performances from the night.
Continue Reading: Here's What Went Down During The NYLON Manila Live Anniversary Concert