In a time when Asian stories deserve to be heard and protected, Yellow Rose offers a glimpse of one of those voices.
Related: We Asked 4 Filipinos Who Grew Up Abroad What's The Worst Thing A Non-Asian Has Ever Said To Them
Being Asian in America has always been a tricky and touchy subject. Coming from a vast array of countries and cultures, Asians have long been challenged with some of the worst stereotypes. One of the worst though has got to be perpetuating the model minority myth, which takes away so much context from how Asian immigrants in America go about their struggles and their lives.
Asian immigrants have often been misunderstood, but things took a turn for the worse after the start of the COVID-19 pandemic in early 2020 and much more at the start of 2021. An increase in violent attacks and hate crimes against Asians across America has led to a surge of people calling to protect Asians and #StopAsianHate. Stereotypical portrayals of Asians across all forms of media are now being scrutinized, and more accurate and authentic experiences are being demanded. Yellow Rose, a film written and directed by Diane Paragas, is one such film that genuinely portrays one of the many experiences of Asian immigrants living in America.
Mother-Daughter Love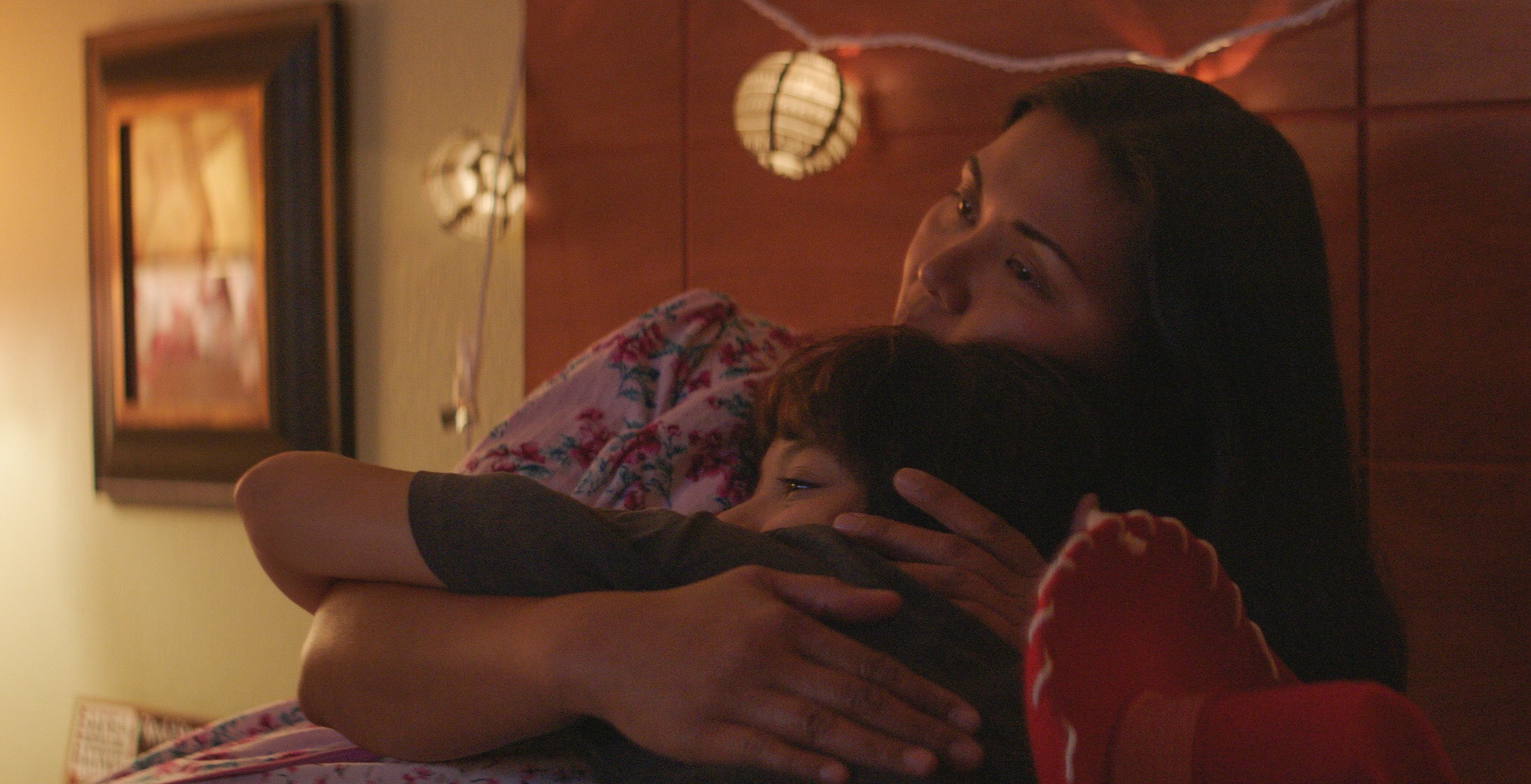 Yellow Rose, based on a short film of the same name in 2017, follows Rose Garcia (Eva Noblezada), a 17-year-old undocumented Filipina living in a small town in Texas with her mom Priscilla (Princess Punzalan). Rose has dreams of becoming a big country music star as she is more interested in playing guitar and writing music instead of studying. But one day, her mom is taken away during a raid by ICE while she was gone, and now Rose is on her own trying to make a living while avoiding deportation.
At the heart of the movie is the mother-daughter bond between Rose and her Priscilla. Very much central to the Asian identity, more so to the Filipinos, they have a strong bond with one another that makes the main problem of the story hard for them to overcome. For most of the film, there is almost like a tug-of-war between the two characters. Priscilla wants Rose to come back with her to Manila after she got caught by ICE, but Rose wants to stay in America. Rose has a freer and more open lifestyle, but her mom, who is somewhat strict and conservative, has other plans for them. Both want what they think is best for Rose, and the viewer gets to see that push and pull throughout the movie.
Honest Living
Immigrants, especially undocumented ones, are usually stereotyped as people who come to America, do absolutely nothing, and just take whatever they can. Not only is this far from the truth, but it also leads to the harmful narrative that all immigrants are bad people. Yellow Rose dispels that notion since Rose and her mom, are genuinely good people who want what's best for the family. Rose wants to live her life and follow her dreams of becoming a country music singer. After her mom gets caught by ICE, Rose spends most of the movie moving to different places and taking any job she can get just to make a living.
This is where the viewer gets to see another contrast. On one hand, Rose is helped by a lot of (white) people who give her shelter. But on the other hand, she is constantly reminded that she is an outcast either through the constant hounding of ICE or being told by other people that she is a burden and does not belong. Even the film's title of Yellow Rose is an allusion to Rose's background as it was a name given to her by her classmates after she sang in a school competition. Rose wants the "American dream," and she can achieve it, but she is also an illegal immigrant that poses her own set of unique challenges to her.
Filipina Country Singer
The thing that makes this movie stand out the most though is what Rose wants to achieve. Yellow Rose could have been just about Rose trying to get by after her mom gets arrested, but the story takes it a step further since Rose wants to be a country singer, something that is seemingly at odds with her background. Country music is arguably one of the whitest music genres in America. It is a genre not known for its inclusivity and, at times, has a reputation of being closed off to more diverse voices. Yet this is what Rose wants. She loves country music and can't see herself doing any other genre. As the movie goes on, the viewer gets to see Rose move closer to her dream as she records songs where she poured her heart, soul, and feelings in, and performs on stage singing her country music.
Representation Matters
It's no secret that Asians in America are sometimes stereotyped to be carbon copies of one another, put their head down, and just focus on themselves among other harmful stereotypes. However, Asians aren't just one race, but rather are a diverse group of people with their own stories to tell. They may look different, but that does not mean you have to treat or see them as the "other." Representation matters and Yellow Rose is just one of many films and TV shows out there that show a more nuanced portrayal of Asian immigrant life in America. More importantly, the movie is a step in the right direction in portraying the many stories of Asian immigrants, and in the film's case, an Asian immigrant who wants to become a country music star.
Continue Reading: Lingua Franca Shows The Importance Of Having Marginalized Voices In Media