It's a new year, new chapter for K-pop girl group TRI.BE.
Related: Meet PIXY, The Rookie K-pop Girl Group That Deserves To Be Freed From Nugu Prison
Given how many active K-pop groups are there, it's inevitable that some may not get the attention that is deserving of them. It's a shame as there are quite a few underrated groups out there who are stepping up to the plate. And one girl group on the cusp of leaving Nugu prison is TRI.BE.

Making their debut in 2021, TRI.BE is a seven-member girl group from TR Entertainment and Universal Music Group that has had a colorful journey in their couple of years so far. But the girls greeted 2023 with fresh energy with the drop of their 2nd EP W.A.Y. right on Valentine's Day. 
Undergoing logo changes, this septet shows that they're not afraid to make mistakes, an inspiration also found in their title track, WE ARE YOUNG. For this EP release, the group went the extra mile by drawing inspiration from 2000s techno-pop and working with renowned 1MILLION Dance Studio choreographer Lia Kim. In an interview with NYLON Manila, SongSun, Kelly, HyunBin, Jia, SoEun, and Mire (JinHa is currently on hiatus) share their thoughts on their latest release, a new chapter, and more. 
The title track, WE ARE YOUNG, touches on how everyone can make mistakes when we're young. How do you cope with the mistakes you've made?
SongSun: I usually accept my mistakes and make sure to take note of what I can do to prevent myself from making the same mistakes again.
Kelly: I first try to solve the problem myself but ask for help if I can't make up for it alone. Anyone can make mistakes so what really matters is if you sincerely apologize and try your best to make up for them.
HyunBin: Similarly, I tend to accept my faults first. I think denying your own mistakes is very irresponsible, so it's important to be honest!
Jia: It's important to prepare for next time so you don't make the same mistake again! Don't worry about messing up; everyone makes mistakes.
SoEun: First step is to know exactly what I made a mistake on. I need to know what I did wrong if I want to make the right apology and take the correct steps to fix it!
MiRe: I'm usually very understanding when it comes to making mistakes—it's something that can happen to anybody but if I repeat a mistake multiple times, I get angry with myself so I try to stay calm and objectively analyze what I did wrong!
Do you remember the first time you started performing and realized you wanted to be a musician? Could you tell us what that was like?
SongSun: For me, the moment I wanted to become an artist was after going to a Girl's Generation concert. It was an unreal experience and it was amazing to see fans enjoy the performance with the artists. I wanted to become like them ever since.
Kelly: My first performance was in elementary school 6th grade; I performed I Got A Boy by Girl's Generation at the graduation ceremony and I remember having a lot of fun while preparing for the performance. That's when I started to learn how to dance and dream of becoming an idol.
HyunBin: I think my first ever performance was back in preschool! I don't fully remember the experience, but I do remember that I dreamt of becoming an idol after seeing a performance of Tell Me by the Wonder Girls.
Jia: I was inspired by SHINee's Replay when I was young. Watching their performances made me dream of becoming an idol and standing on a shining stage so I've been pursuing that dream ever since.
SoEun: It has nothing to do with music but my first performance on stage was at a poetry recital back in preschool. My first music related performance was at my elementary school's graduation ceremony, where I covered Peek-A-Boo by Red Velvet. I remember having a lot of fun on stage and that's when I began to dream of becoming an idol!
MiRe: My first introduction to KPOP was BLACKPINK! At first, it was just around the lines of "this is fun," but it slowly turned into "I want to be like them," so I naturally started dreaming of being an idol.
Can you recommend underrated artists that your fans should give a listen to?
Kelly, Jia, SoEun: We pick us, TRI.BE! We still have a lot more people we can reach out to so we recommend us and our music. We've got great music and performance so come and check us out!
During your school days, what's the craziest thing you've done to impress your crush?
SongSun: I changed the lyrics of a song so I could sing it at a school event for my crush. I don't know how I managed to do it back then, but I probably won't be able to do it again!
Kelly: I've always been very shy in school, so I never had the chance to do anything crazy!
HyunBin: I've never done anything crazy yet, but I would probably go to school wearing the style my crush likes!
Jia: I was a pretty quiet kid back in school…I think I kept my feelings to myself instead of trying to impress my crush!
SoEun: My crush was very good at sports so I remember practicing kickball to impress my crush; I practiced so much that I ended up injuring my foot and went to the hospital. I wanted to seem as if I was athletic!
MiRe: Back when I was in elementary school, I wanted to look pretty so I always wore different clothes everyday and woke up two hours before leaving the house to set my hair perfectly. Not necessarily crazy but I respect myself for doing that every day!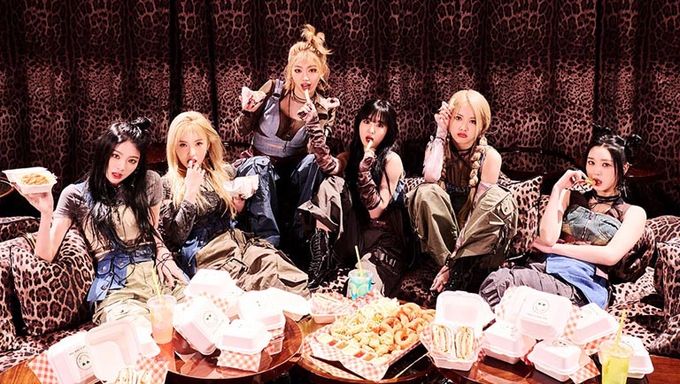 If you weren't a member of TRI.BE, what do you think you would be doing?
SongSun: I would have tried pursuing an acting career since I was also interested in acting.
Kelly: My dream used to be becoming a fashion designer so I probably would have studied fashion. It's still something I want to do so I'm going to continue pursuing that dream!
HyunBin: I'd be in university right now. Studying, hanging out with friends and preparing for my future.
Jia: I think I would also have been studying for my high school exams! My friends are all preparing for their final high school exams so I think I would be doing the same.
SoEun: Same for me. I think I would have been studying like a normal student, preparing for graduation and college.
MiRe: I'd be a normal student who likes dancing. My everyday life would be like the other students but then I wouldn't have been able to meet our TRUE and experience the life as a KPOP idol so I'm happy I chose this life!
As musicians, how do you practice self-care?
SongSun: I make sure to listen to new music whenever I can. Disregarding genre, it's always a great learning experience to hear new melodies and practice them. Also, I like staying in shape so I work out and do thorough skin care routines!
Kelly: As performance is a big part of our music, I like to focus on improving my performances on stage. A big part of that is staying in shape so constantly working out and keeping a healthy diet is important for me.
HyunBin: I think taking care of yourself is the most important task for any musician. For me, taking care of my mental health is crucial so I keep my thoughts organized by reading books and listening to music in my free time.
Jia: Practice makes perfect. It's satisfying to see myself improve the more I practice so my self-care is all about practice!
SoEun: I think monitoring yourself is key to self-care as a musician. Constant feedback of myself lets me catch and note things I need improvement on.
MiRe: Staying fit is important, but I think this is a little different from staying in good condition. This includes everything from my skills to my health so I'm always taking care of both my physical and mental conditions.
If you were offered to model for a high-fashion ad campaign, who would it be and why?
SongSun: Tommy Hilfiger, Tommy Jeans—I feel the brand holds both a lovely and sporty feeling, which I think fits well with me!
Kelly: Chanel. I've always thought that Chanel is such a beautiful brand and I would love to try modeling for it!
HyunBin: I'm okay with most clothing styles but I've always wanted to try being a model for a sports clothes brand!
Jia: Being a model for any brand would be a great honor! I personally love MLB and would like to try being a model for their various products.
SoEun: I don't have a specific brand in mind but I'm confident that I'll do well with any brand!
MiRe: VANS! I've been a fan of VANS since I was young and I think I would fit well with the brand's image.
What's it like being roommates with your fellow members?
It's great to live together since we all get along so well. Even after tight schedules, our dorm is always noisy because we end up fooling around together despite everybody being tired! Whenever anyone feels down, we all get together to cheer them up so it feels like we're a real family of sisters.
What song are you most connected to on this EP?
Everyone has their own personal favorites but we recently had this discussion and everyone agreed that WE ARE YOUNG syncs with us the best. As the message of WE ARE YOUNG is to not be afraid of mistakes and to stay confident, we feel that the song allows us to show our real personalities both on stage and off stage. As opposed to our previous songs, which were more focused on charisma and power, WE ARE YOUNG is all about youth and energy, which is exactly what we are! We think our performance for WE ARE YOUNG matches us well so we hope you enjoy it as much as we do!