Trese is Supernatural meets Philippine mythology and is a great start to what could be a long-running series.
Related: 6 Reasons Why We Are Excited To Watch Trese, The First Netflix Anime Based On A Filipino Comic Book
Ever since Netflix announced that they were turning Trese, the Philippine graphic novel created by Budjette Tan and KaJO Baldisimo, into an animated series, fans of the komik and Pinoy komik fans have been waiting with bated breath to see how the show would turn out. After a long wait and an attention-grabbing PR campaign that included Trese posters being vandalized by supernatural creatures to ABS-CBN (which is ABC-ZNN in the show) lighting up their main building to say Trese, the show is now finally on Netflix. So, is Trese the anime series to end all anime series? No, but it is a great first season that satisfies with its animation, story, and action, albeit with a slightly questionable dubbing situation.
Interesting Story With Future Potential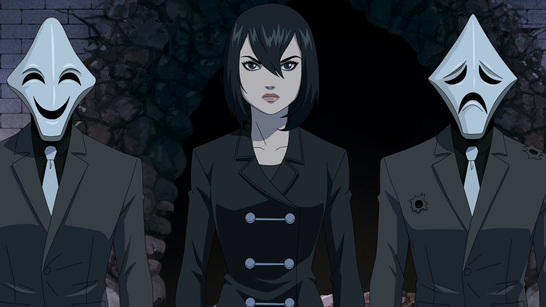 Trese is set in modern-day Manila where the mythical creatures of Philippine folklore live in hiding amongst humans. Our main protagonist, Alexandra Trese, is a descendent of a family of people experienced in the occult. After her father's passing, she takes on the responsibility to maintain the accords that govern the human and supernatural world as well as spot any malevolent supernatural beings. Season one finds Trese going head-to-head with a criminal underworld comprised of malevolent supernatural beings as she uncovers a larger, deadlier conspiracy.
In terms of the story, Trese manages to deliver a compelling beginning, middle, and end. The plot is tight enough that by the end of the season, most plot points are wrapped nicely, but it leaves enough room open for the next. The themes the season tackles are also quite relevant to today's situation. One episode deals with political corruption and how politicians use tragedies to their advantage. Another pokes fun at the Philippine showbiz industry. While a standout episode deals with police brutality in the Philippines and corruption in the police department. For a series that mainly revolves around the supernatural, it's refreshing to see the show tackle relevant issues given its setting.
As an adaptation, the series manages to do a good job in making sure the source material is represented well, but also changing it just enough to make it feel fresh. If you have read the Trese komiks, the show will be something you most likely will enjoy. But even if you haven't read any of the komiks, the season is still accessible enough for you to get into it. You don't need to read volumes of the komiks for you to understand what is happening.
Memorable Characters
As the main character, Trese is mainly portrayed as a strong-willed character, but she is also given depth in the series. She isn't perfect and she is also dealing with her own inner demons. A good chunk of the series revolves around Trese's past, what happened to her parents, and how she grew up to be the woman she is now. It gives insight into who Trese is as a character, that she too has her own inner turmoil and is doubting herself that she can live up to her father's legacy.
She is also joined by a memorable cast of characters. The magical twins Crispin and Basilio are so much fun to watch on screen and are the perfect sidekicks. Captain Guerrero reminds us of something that is sorely lacking these days, people in positions of power with a good heart. Hank is that friend you need in like while Nuno is that local gossip who has all the tea you need. The other side characters are also not bad and overall make for a group of characters that you want to root for, fall in love with, and despise.
Animation And Representation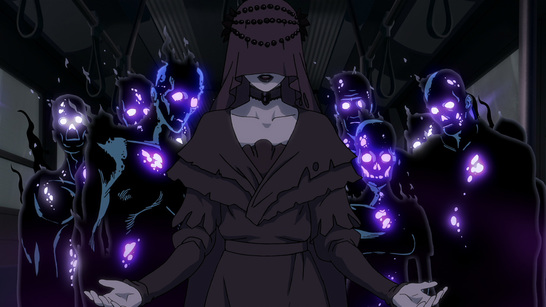 Of course, the season's quality is aided by its good animation. Director Jay Oliva, Lex+Otis, and Base Entertainment really delivered on making a good-looking show. The representation and accuracy in the show is like a breath of fresh air. From accurate recreations of real locations to ads that wouldn't look out of place in Manila and more subtle nuances, Trese nailed the setting, mood, and the vibe. The character designs too look great and it's nice to see so many creatures from Philippine mythology, from Santelmo, Talagbusao, Nuno, aswang, tiyanak, and many more be represented on screen. To see Trese and other characters practice magic during the season is so satisfying to watch. The season diversifies itself with what creatures and magic are shown so that you aren't just seeing the same creature again and again.
All of this is aided by a soundtrack that is top-tier. Kevin Kiner, Sean Kiner, Dean Kiner, who composed the music for Star Wars: The Clone Wars animated series, made a soundtrack that hits all the right notes. There are sweeping orchestras, more personal moments, and everything in between that enhances the scenes to make them more impactful. The fact that the opening theme is inspired by Ifugao culture and sounds makes it even better.
As Dark As The Komik
It should be noted though that the series is not for the faint of heart. The Trese komiks are mature and so too is the series. Blood and guts will be a constant presence in the series. By the opening title sequences, you can already that the show is going to be dark. Heads will blow up, arms will get cut off, and organs will spill on the floor. The series also manages to flirt with different genres outside of its mystery theme. Most notably, in episode three, it takes a turn into horror, and it's done quite effectively. Meanwhile, the action isn't anything groundbreaking, but it gets the job done. It's satisfying to watch Trese and her friends kick some supernatural butt and the show is not afraid to get down and dirty.
Uneven Dubbing
Probably the most talked about and controversial part about Trese is its dubbing. The show is available in multiple languages with the most popular ones being English, Filipino, and Japanese. In the Filipino dub, Liza Soberano voices Trese and she'll leave you wanting for more. The choice to cast Liza as the Filipino voice of Trese raised some eyebrows since she isn't known for her fluency or command of the language. Contrary to popular belief, she doesn't make the Filipino dub unwatchable by any means, because all things considered, she pulls through, making you want to understand Trese's motives and genuinely get to know who she really is beyond the cold exterior.
Props should be given to the rest of the professional Filipino voice cast, too. Simon dela Cruz (as Crispin and Basilio), Apollo Abraham (Captain Guerrero), Christopher Carlo Caling (Hank), Christian Velarde (Nuno), and Eugene Adalia (Anton Trese), and the rest of the supporting cast along with Filipino language Voice Artist Director Rudolf Baldonado all did an amazing job.
For the English dub, Shay Mitchell voices Trese where she manages to give a different sense of character and depth to the role. It's just funny whenever she has to speak Filipino because you can tell she is not fluent. Meanwhile, the rest of the English voice cast, composed of several Filipino-American actors, also do a good job in their roles. None of them sound too American to make it feel unrealistic.
A Good Season And A Good Start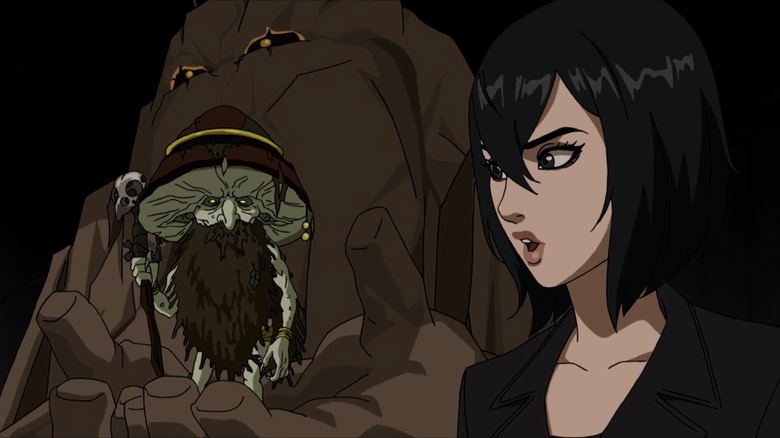 Overall, Trese serves as a good binge-watch and a good start to what could be a multi-season series. The representation and animation in Trese are on point. The story satisfies with its detective work meets Philippine mythology style and plot line. It will most likely please both old fans of the komiks or new fans who have not read the books. The season manages to wrap its story neatly but also sets enough building blocks as a jumping point for more seasons and stories.
It doesn't necessarily reinvent the genre in any way, but its potential is in what could happen outside the series. If Trese is successful, it only wouldn't just make Netflix consider making another season. It could also push Netflix and other media companies to invest in adaptations of other Filipino komiks. This then could lead to not only more exposure for the Filipino komiks scene, but Philippine animation in general and show the world that it is a viable medium.
Continue Reading: 8 Underrated Filipino Animated Movies and TV Shows That Deserve More Attention