Feel the love this Christmas with Gulf Kanawut, Nonkul Chanon, and Mario Maurer in TNT's special kilig fest online holiday special.
With more and more people getting vaccinated every day, restrictions are starting to get lifted and more activities are now being allowed. If most of us spent Christmas 2020 alone or at our homes, this Christmas will see more people venture out with their loved ones or friends. But if you are spending this Christmas alone, don't fret as this special should give you the kilig you need this holidays.
TNT KILIG FEST
Get into the Christmas spirit and feel the love as TNT is set to air their first ever TNT Kilig Fest Christmas Special. And the best part is that the online event is set to feature three of Thailand's most popular actors Nonkul Chanon, Gulf Kanawut, and Mario Maure. The Kilig Fest is TNT's special treat to give fans of the Thai trio a special and up-close look at their idols.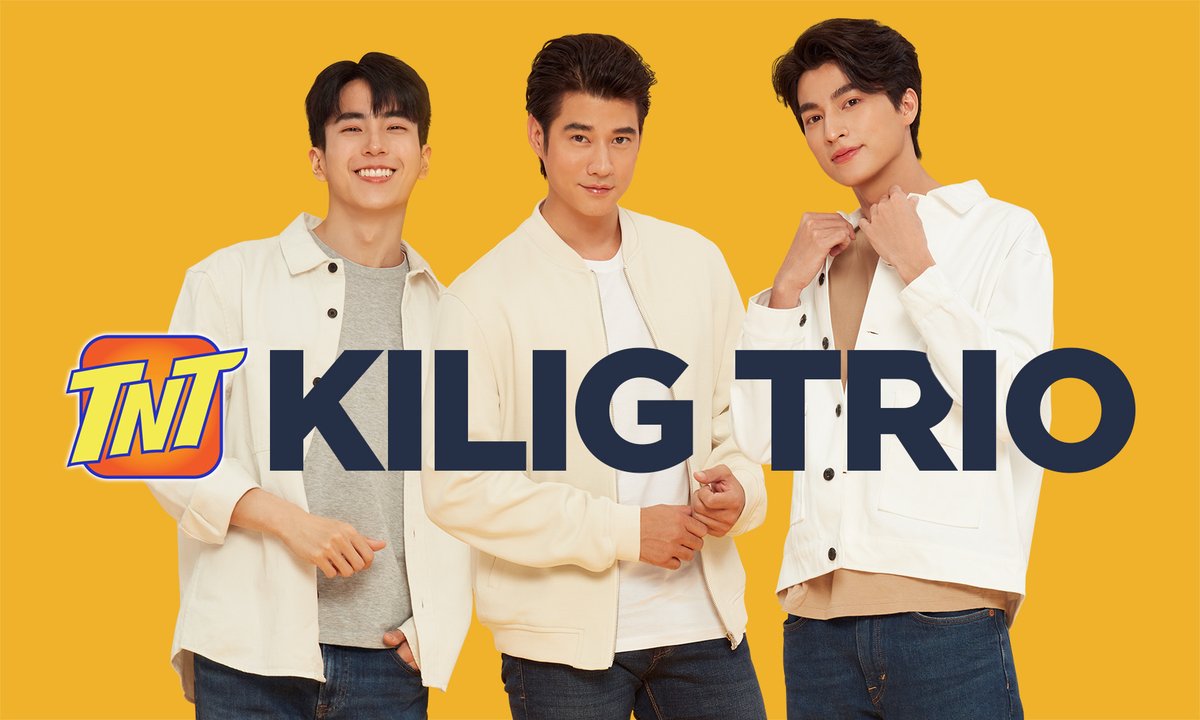 In an exclusive interview with the Philippine press, each of the three Thai actors shared what they are looking forward to for the event. For Nonkul, he expressed how it was a reunion of sorts since he hasn't met Filipino fans in a long time. For Mario, just being able to see the fans even virtually already makes him excited. While for Gulf, he feels that the only thing to make it better is if it was done in-person.
SPEND THE NIGHT WITH YOUR FAVE THAI ACTORS
The Kilig Fest Special is filled with many happenings sure to make for a memorable experience. There will be special performances, interviews with the Thai Kilig Trio, fan meets, games with prizes, and 1-on-1 Q&As. In fact, one exciting thing you should look out is Nonkul's performance of a Tagalog song. He actually sang a little bit of the song during the interview, but we won't spoil what he's going to sing. But let's just say it's going to get you in your feels.
"Our subscribers can always rely on TNT when it comes to bringing happiness to more Filipinos. And as we close 2021, we want to reinforce this commitment to gift our customers with a healthy dose of 'saya' and 'kilig' with the help of our Thai endorsers Mario, Nonkul, and Gulf" said Jane J. Basas, SVP and Head of Consumer Wireless Business at Smart.
FEEL THE KILIG
Speaking of kilig, the guys also spilled what makes them kilig in real life. For Mario, it's the love of the fans and getting encouragement from his friends and family. Nonkul loves seeing his fans and family happy. While Gulf more than appreciates the love and feeling he gets from fans. The TNT Kilig Fest is an event made for the fans and that is something the guys are well aware of. Filipino fans are truly a different breed and each of them expressed how some of their moments with their Filipino fans have been unforgettable. Mario sights attending the premiere of Suddenly It's Magic in the country as a highlight. Nonkul and Gulf, meanwhile, say that their fan meets in the country blew them away.
When it comes to their Filipino fans, they want you to know that they are all hard at work on completing their current projects for your enjoyment. They also wished their Pinoy fans to stay healthy this 2022. And if seeing online won't be enough for you, well, you may get your wish soon. The Thai Kilig Trio all expressed that they would like to meet their fans in the Philippines and even teased that it may happen with TNT if quarantine resections are dropped.
The TNT Kilig Fest will air on Tuesday, December 28, 7 PM PH time, exclusively for TNT and Smart subscribers on the GigaPlay app. It is available for download in the App Store or Google Play Store. Stay tuned for more updates and exclusives by following TNT on Facebook, Twitter via the hashtag #TNTKiligSaya, and Instagram.
Continue Reading: Love Is Color Blind Finds DonBelle At Their Most Mature Yet