These stars prove that low-key, low-maintenance friendships are well worth it.
Related: Cassy Legaspi and Darren Espanto's Friendship Proves That Girls And Guys Can Be BFFs, Too
Friendships aren't a one-size-fits-all kind of deal. Every friendship is unique with its parameters and traits that make it work. Such is the case of low-maintenance friendships. While some may need to be in constant contact with their besties, others can thrive by just simply catching up on an irregular basis.
There's nothing wrong if there isn't much going on in a friendship, so as long as mutual respect and appreciation are there. This is something the following stars have in spades. While these famous faces may not be the most public of friends, but these link-ups will remind you that life has enough room for low-maintenance friendships.
SASSA GURL AND FRANCINE DIAZ
Sassa Gurl's impeccable humor makes her loved by many, including Francine Diaz. But their mutual respect also translates to the two being friends IRL. ICYDK, Francine invited Sassa to her debut last year where the two stunned in shades of pink. Mima x Chin collab when?
AC BONIFACIO AND BINI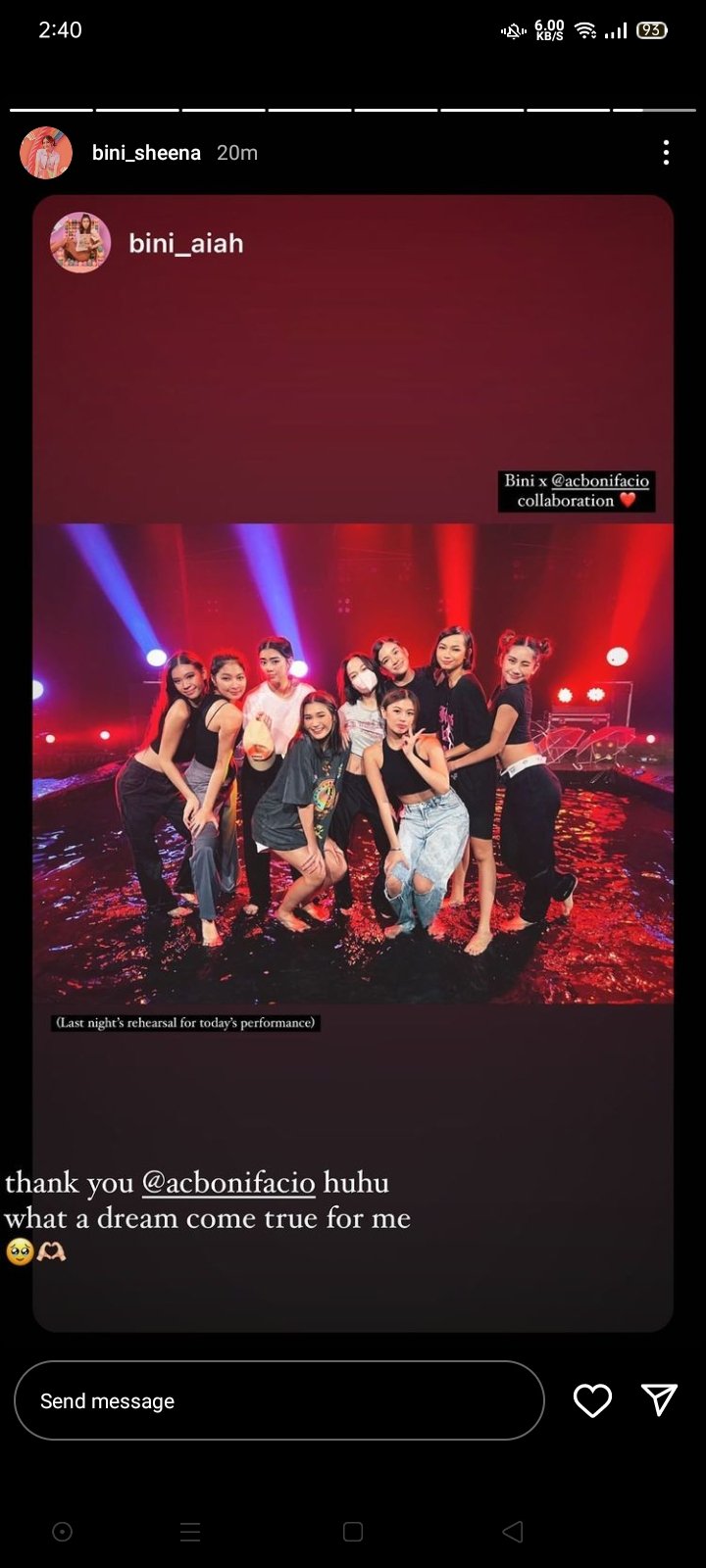 As they say, talent attracts talent. The girls of BINI have a soft spot for AC with the way the dancing prodigy has shown love to the group over the years. AC made a guest appearance at BINI and BGYO's first joint concert, had a collab stage with the group on ASAP, and even let the BINI members be the first people to listen to her Fool No Mo single. Big wholesome energy right there.
BRETMAN ROCK AND NADINE LUSTRE
NADINE LUSTRE AND BRETMAN ROCK ARE TOGETHER AGAIN AFTER ALMOST 7 YEARS 🫶🏽 @hello_nadine @bretmanrock pic.twitter.com/j5TDgmaNWl

— ☁️ (@walkingnozomi) March 12, 2023
Given how these two queens live in different countries, their love for each other is shown mainly through social media. But in the rare chance that they're in the same place, you can bet they're going to link up, like when the two went on a date to the Pinto Art Museum during Bretman's most recent visit to the Philippines.
MIMIYUUUH AND MOIRA DELA TORRE
Mimiyuuuh has so many celebrity friends, she might as well be crowned Miss Congeniality. And among her besties is Moira Dela Torre. The YouTube star and the OPM icon became fast friends following Moira's appearance on Mimi's YouTube channel in 2020. Since then, the duo has gone on to do some fun trips together, including going to Palawan and Singapore.
NIANA GUERRERO AND ZENDEE
Why fangirl over your fave idol when you can do it with your bestie? That's what Niana Guerrero and Zendee do as the two TikTok stars have found a common interest, among other things, in their love for Billie Eilish. The two were at the barricade for Billie's concert in Manila last year and watched a screening of Billie's concert movie earlier this year. TikTok stars who fangirl over Billie Eilish together, stay together.
ALEXA ILACAD AND CHIE FILOMENO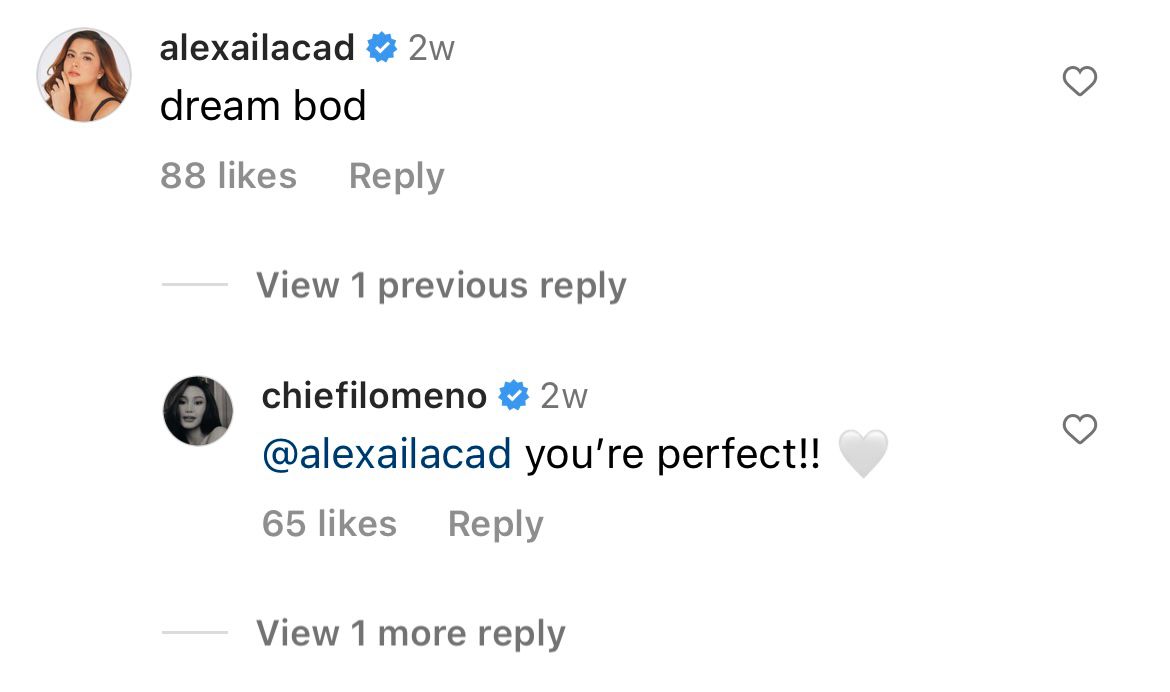 While society's obsession with pitting women against each other has seen trolls compare Alexa Ilacad and Chie Filomeno, there's nothing but love between these two former PBB housemates. In fact, when Alexa commented on Chie's IG post saying that she has her dream body, Chie responded by saying that she's perfect. We love women supporting each other.
MAINE MENDOZA AND MAJA SALVADOR
Maja becoming a host on Eat Bulaga was a joy in itself. But little did we know that we would get a Maja and Maine duo as the two developed a wholesome friendship outside the show.
KATHRYN BERNARDO AND MARIAN RIVERA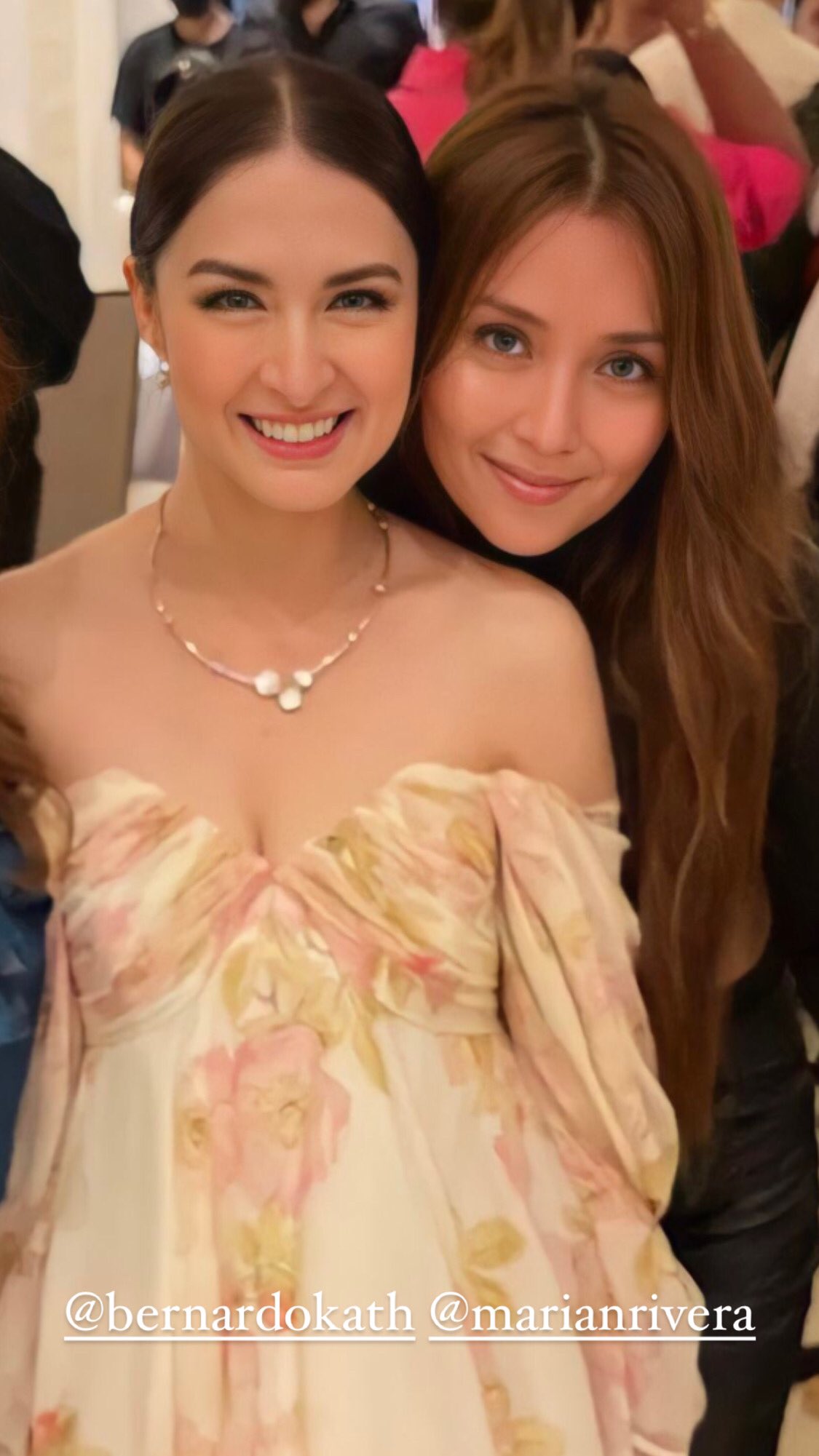 Imagine being friends with your idol. For Kathryn Bernardo, it's real life given her friendship with Marian Rivera. The two have known each other for years with Marian even attending Kath's debut. Over the years, they've maintained a tight and loving, albeit low-key, friendship.
KHALIL RAMOS AND TAY TAWAN
Khalil and Thai star Tay Tawan first became friends after appearing on the Japanese reality show, Find The Wasabi, in 2019. Since then, they've kept up their friendship even if they work in two different countries. The bond is still there, as exemplified when Khalil and Gabbi Garcia treated Tay and New Thitipoom at a Filipino food when the two were in Manila for their fanmeet.
ZACK TABUDLO AND JOHNNY ORLANDO
Some friendships are unexpected yet blossom into something beautiful. That's the case for Zack Tabudlo and Johnny Orlando. It all started when Johnny had a few events in the Philippines in late 2022, and Zack was his guest for a mall show. It's safe to say that they found a lot in common as the two young musicians even got tattoos before Johnny left the country. And this past February, Zack joined Johnny for an updated version of someone will love you better, taking the track to even greater heights.
Continue Reading: We're Living For Nadine Lustre And Liza Soberano's Low Maintenance Friendship