When Star Magic gave the theme for their magical Christmas party, these stars made sure to show up and show out.
Related: 11 Outfit Ideas From The Christmas Specials You Can Copy For The Holiday Season
With the start of the Christmas season comes that flurry of social activities and parties. Whether it be for work, family, or friends, the holiday party season is upon us, and that means season-appropriate looks aplenty. And one of the first major Christmas parties to come our way is Star Magic's Star Magical Christmas Party. The thanksgiving party, held at the Sheraton hotel, saw a whole host of Star Magic artists walk down the white carpet in their best holiday fits.
The theme of the night was simple, Christmas—and most delivered. But there were some stars who not only followed the theme, but made sure to go all out and embody the spirit of Christmas. Here are some of the night's stars who understood the assignment and will give you some major inspo for your Christmas party look.
ANJI SALVACION
If the angel on top of the Christmas tree came to life, it would probably look like Anji Salvacion. The diamonds in her hair, wings, feathered top, and tulle skirt, she did that and looked amazing.
KD ESTRADA AND ALEXA ILACAD
This is the most expensive Christmas feast we've ever seen. For their party look, KDLex decided to take inspiration from, out of all places, classic Filipino desserts. KD looked dashing in his purple suit inspired by puto bumbong while Alexa was a whole meal in her bibingka-inspired yellow and green dress.
KATHRYN BERNARDO, DANIEL PADILLA, JOSHUA GARCIA, RIA ATAYDE, AND ALORA SASAM
If you search barkada goals on Google, you'll probably find pictures of this friend group. So, when they all decided to dress up as the Nutcracker, with matching fake mustaches, we honestly weren't surprised. Kathryn Bernardo, Daniel Padilla, Joshua Garcia, and the rest definitely won barkada of the night. And despite the matching whimsical costume, they all looked so good.
AC BONIFACIO
AC Bonifacio was channeling a modern-day snow angel in her sparkly white dress with matching boots, gloves, and faux fur hat. The disco ball-esque handbag rounded out this white and silver number.
SHARLENE SAN PEDRO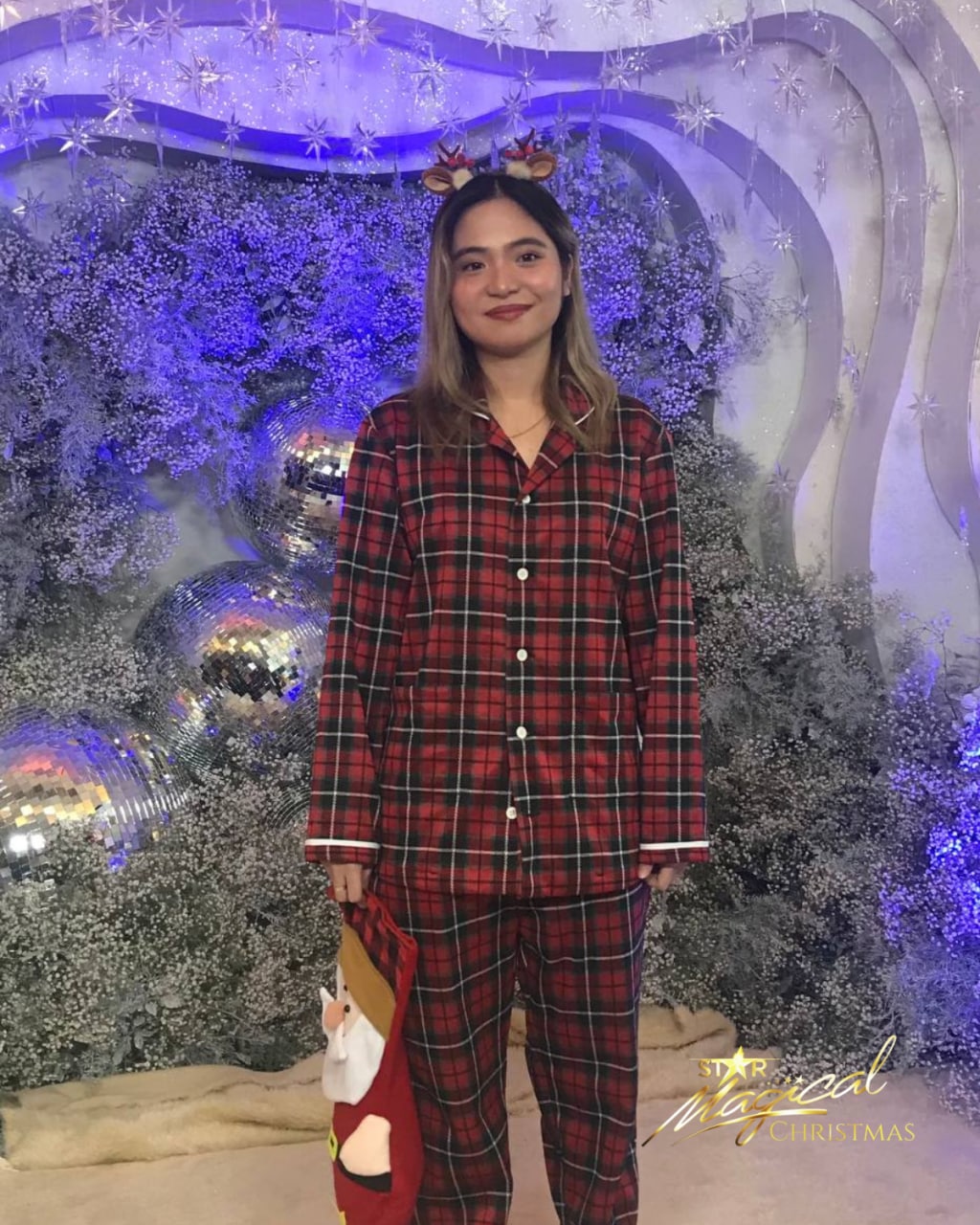 A handful of stars decided to show up in their pajamas to the party. And one name was Sharlene San Pedro who was a whole mood in her red pajamas, holiday stocking, and reindeer ears. She decided to keep it simple and comfortable yet on the theme, and we respect that. We also love how she gave chocolates to members of the press at the event. And that's on Christmas spirit.
BINI
Aside from their catchy songs and stage presence, BINI is also known for having a killer sense of style. And their outfits at the Star Magical Christmas party are some of the best they've worn. The group's Christmas gift to BLOOMs this year was the slayage they brought with the red, green, white, silver, and black pieces. They looked like the spirit of Christmas attending a fashion show.
VIVOREE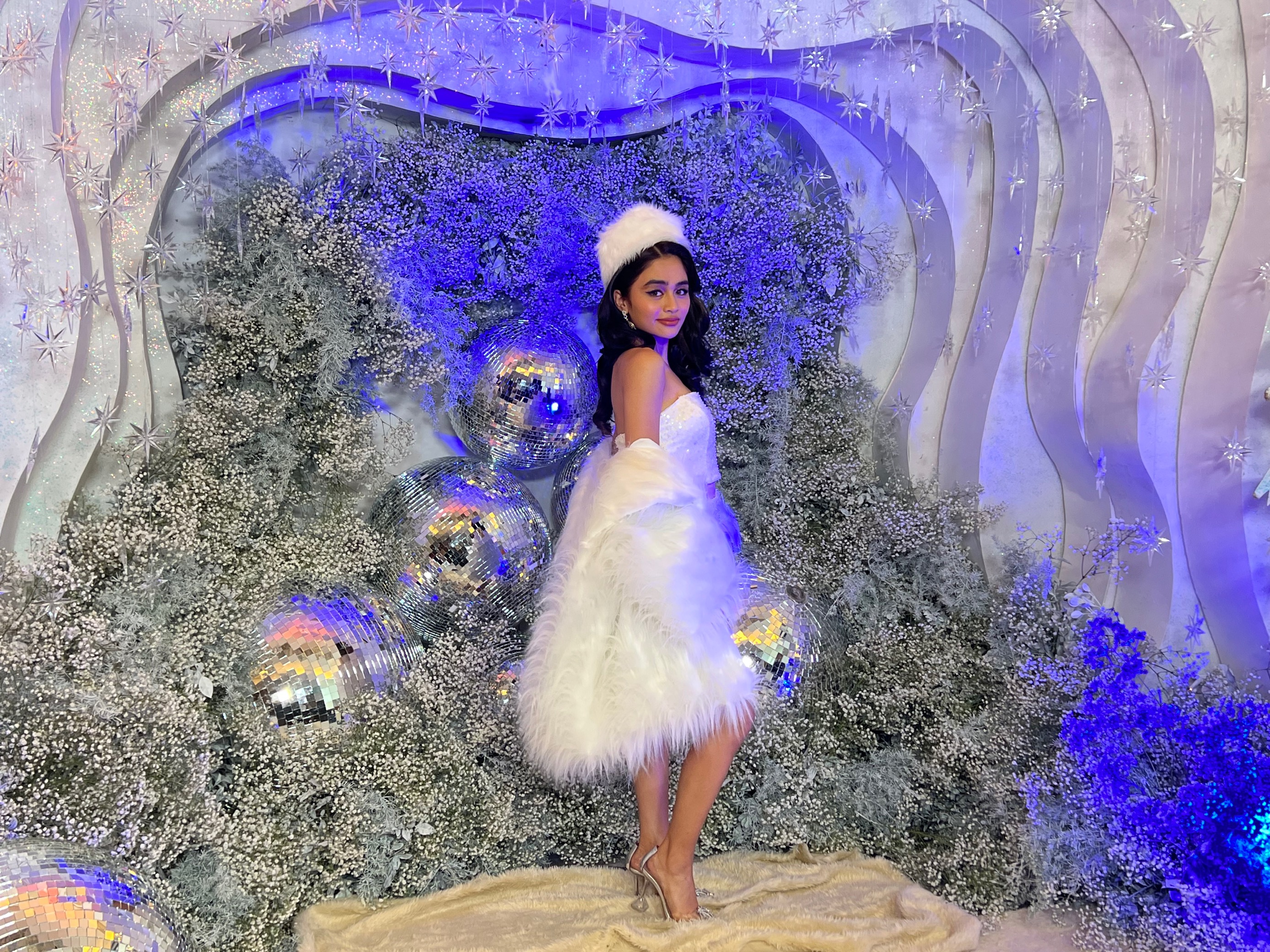 When we say we're dreaming of a white Christmas, we're talking about this look from Vivoree. That white fur coat is everything.
KOBI BROWN AND ANDI ABAYA
Simple yet elegant is what Kobi and Andi are giving us here. Kobi looked dapper in his take on the Nutcracker while Andi was glowing like a princess in this purple tulle gown with a matching tiara.
SEAN TRISTAN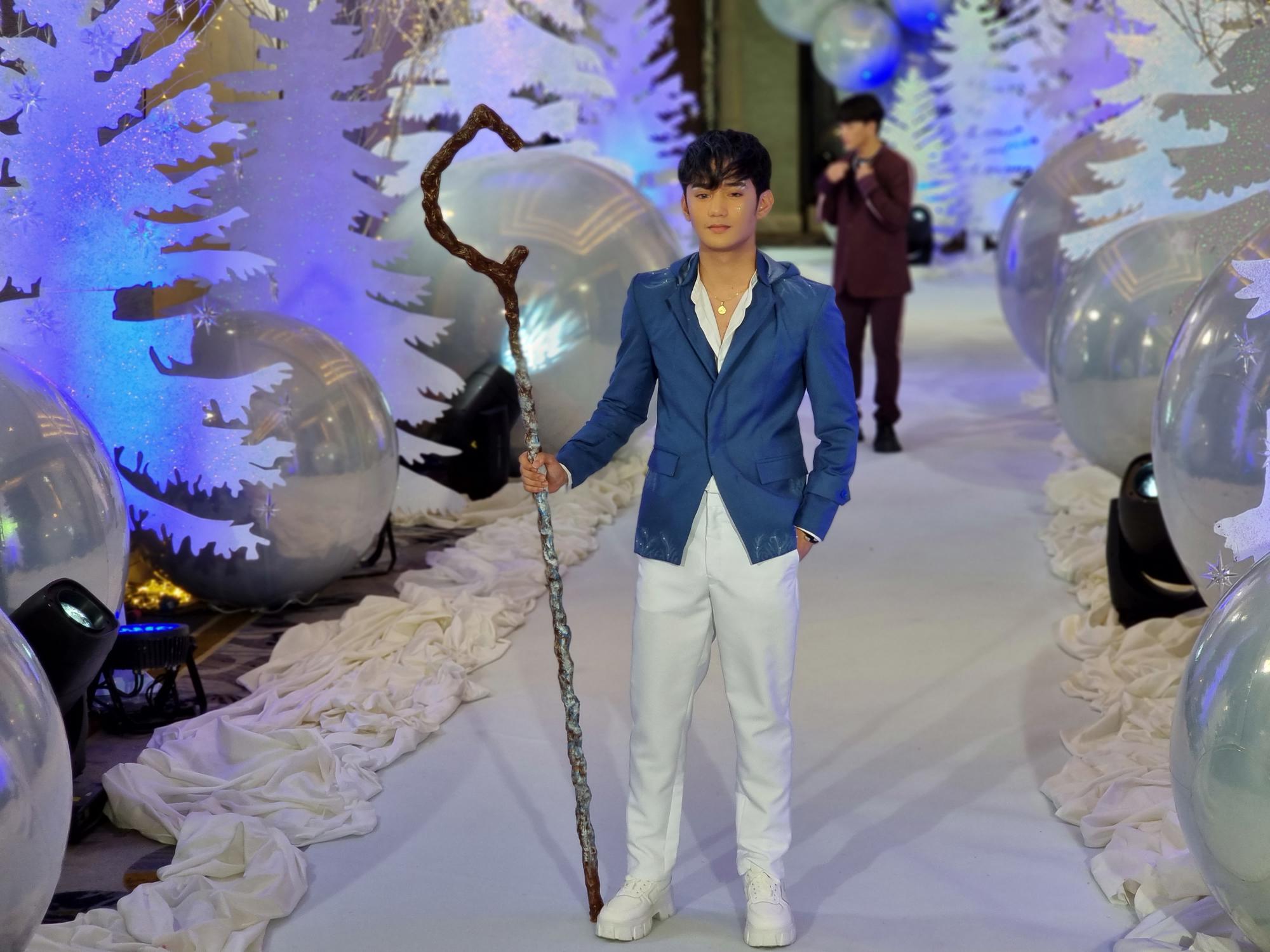 Rising actor Sean Tristan was serving Jack Frost in this blue jacket and white top, pants, and shoes. The white details on the jacket and his face were a nice touch. And he completed it with the famous ice staff. You can never be too extra at a Christmas party.
Continue Reading: A Real Merry Christmas: 7 Ways On How You Can Ease Yourself Into The Holiday Spirit