SB19, Sassa Gurl, Vice Ganda, Joshua Garcia, and Esnyr Ranollo are just some of stars nominated in this year's TikTok Awards Philippines.
Related: Here's What Went Down During The First-Ever TikTok Awards Philippines
When people criticize users who create TikTok videos saying that they're wasting their time and will never win anything for it, it shows that they clearly haven't heard of the TikTok Awards. In 2021, the first iteration of the awards show honored the best and brightest creators on the platform. It saw wins for the likes of Niana Guerrero, Marvin Fojas, Andrea Brillantes, and more. And the platform's very own awards show is back for its second year. Here, TikTok continues to be a place where both big stars and regular users can build a following doing what they love.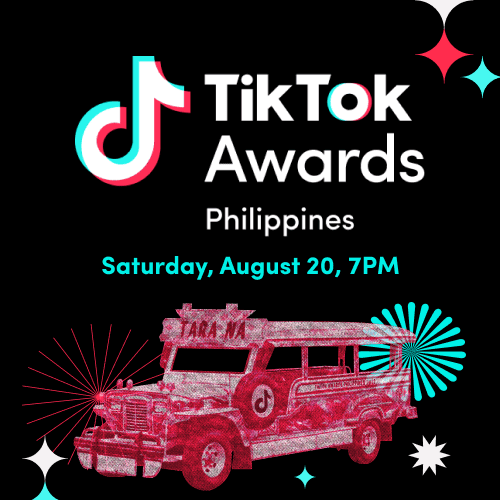 TikTok Philippines recently unveiled the People's Choice nominees for the TikTok Awards Philippines 2022, a varied list of creators from different backgrounds across six categories. The awards are meant to recognize and honor the best, most innovative, and breakthrough creators in the past year. Top creators and stars nominated include Esnyr Ranollo, Sassa Gurl, Zeinab Harake, Joshua Garcia, Kyline Alcantara, and many more. In a first for the awards, P-pop groups have their very own category with PPOP Group of the Year. Rising stars also have also been recognized this year, which includes our very own K-council member Raymart Enrico, with two categories dedicated to them, one for regular creators and one for those who go live on TikTok.
FANS DECIDE
These creators wouldn't be where they are now if it wasn't for the fans. And recognizing that, the TikTok Awards Philippines 2022 will let the fans decide who takes home the top prizes of the night through fan voting. Voting begins now and ends on August 12, Friday, 11:59 PM. Each fan has six votes per day and can vote by visiting the in-app site. They can also search for the hashtag #TikTokAwardsPH2022 or go to the search bar and click the TikTokAwardsPH2022 banner to vote. If six votes a day aren't enough, you can get more by following the TikTok Awards PH and Globe TikTok accounts. A follow on each account nets you an additional vote.
Given the community driven aspect of TikTok, the TikTok Awards Philippines 2022 is also opening the floor for creators to take home special awards. All you have to do is upload a video to your account and say why you deserve to win. (Make sure to include #TikTokAwardsPH2022.) The special awards up for grabs are Top Beauty & Fashion Creator, Top Foodie Creator, Top Education Creator, Top Gaming Creator, Top Esports Personality, Top Sports Creator, and Top Fitness Creator.
All the winners will be revealed live on awards night on August 20, Saturday, 7 PM. Just like last year, expect to see your favorite creators as well as some special performances. Check out the full list of nominees below.
Popular Creator Of The Year
Celebrity Of The Year
PPOP Group Of The Year
Livestreamer Of The Year
Rising Star Of The Year
Rising Live Star Of The Year
Continue Reading: Filipino TikTok Content Creators To Follow If You Want To Brighten Up Your Mood