From everyday Internet humor, and yes, exhale from all the doom scrolling, these popular memes were so good it took on a life of its own outside the dot com and into reality. Really.
Whether you like to think of yourself as an Internet mainstay or not, chances are there are at least a few memes saved on your phone's gallery. (If you have a dedicated folder, carry on, no judgments here.) In fact, everyday conversations online are peppered and punctuated with these digital perpetuations of ideas, movements, or you know, jokes that really encapsulate the mood of the keyboard culture at any given moment. Rooted in satire (one of the earliest known meme was a caricature version of the expectation vs. reality series we constantly see), these transmissions of thought essayed in humor are the bits of joy we get to give and receive on our digital stomping grounds. But after the chuckles and giggles, it mostly is left to fade out until the next ones come around. So, as with anything virtual, is there life and laughs for a meme in reality?
While mostly contained online, a significant mark of a digital disruption is when it eventually takes on a life of its own. Some memes become reality in many forms as seen on-the-pulse ads, self-deprecating posts in meta form, or skits on television shows. Yes, these are usually done to evoke a certain kind of cool, but also, as if to say, at least in subtext: we're in on the joke.
Just For Laughs…And More
Sourced on 9gag or 4chan or not, we've seen it many times tickle our fancies: the multiple Spider-Man meme that became a canvas for many socio-political statements, Grumpy Cat pioneering the niche of animals as memes, and the Kombucha Girl meme making everyone relate hard, so much so, that the girl in the viral video, Brittany Broski becoming a star overnight. Memes are a reflection of reality, which is why it has evolved to become a language all on its own.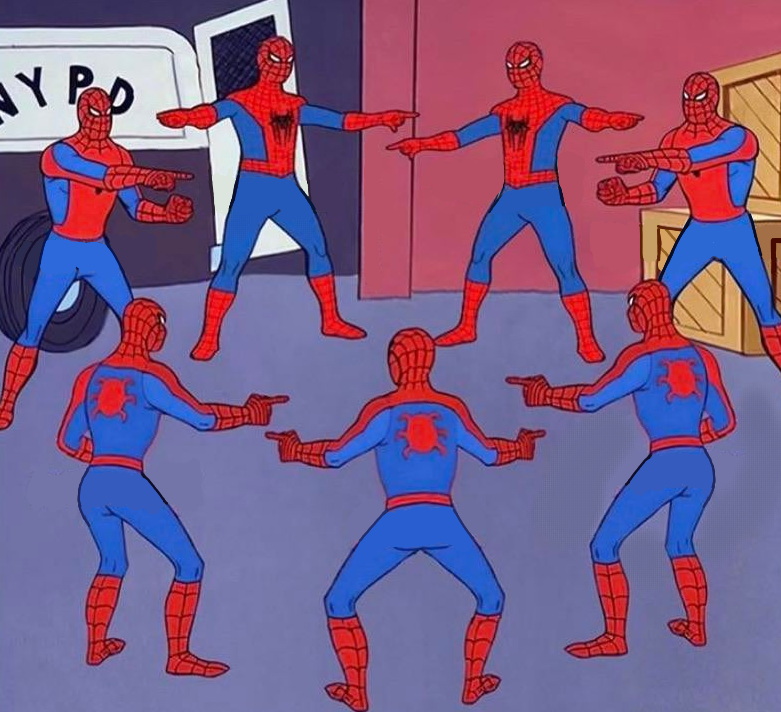 Leaning on the humor more than ever, memes have not only become central to our daily conversation, but the exchange has become so phenomenal that some brands or personalities are taking the joke further and giving it a life it deserves beyond the bits and bytes. No, you're eyes are not messing with you, these memes, the gifs and videos that you thought were made for the mundane, are becoming reality. This shouldn't be too far off, especially since these were laughs based on our lives. But seeing these LOLs turn to IRLs is truly something else. From watching a house burn down, a baby put his fist up, or a distracted boyfriend, it's true what's they say then: the Internet makes ANYTHING possible, even that random thing that made you go, "ermahgerd."
Ever wonder if your favorite memes made it past the domain of the internet and into reality? Come on Sad Wolverine, cheer up, there's a lot of reasons to laugh below:
MA PASENSIYA KA NA PO YUNG JOKE TINOTOO NILA huhu pic.twitter.com/v3M6lN8Orm

— Miguel Benjamin (@miguelbenjamin_) July 19, 2021
Ben&Ben
A meme so good will not only be shared 'til kingdom come, it could possibly become the reality. From a highly convincing fan-made effort of putting the faces of Ben&Ben's Paolo and Miguel on the products of Cream Silk, which sparked many a "shampoo commercial when" or "baka naman" sentiment online, it broke some significant ground, as the boys were enlisted as the first ever male ambassadors of the popular hair care brand. "Ma pasensiya ka na po, 'yung joke tinotoo nila," tweeted Miguel Benjamin. From kathang isip to a mahiwagang collaboration, this is a hair flip moment, for sure.
I love it <3 pic.twitter.com/HuiygeH0oW

— Steve Morales (@ciberman001) December 13, 2019
Xbox Series X
When a video game console release is announced, it is met with much fanfare, of course. But with the unveiling of the Xbox Series X rolled around in December 2019, the Internet collectively thought one thing: It looked like a fridge. Boxy and bulky in design, which was the intention of the mammoth console, it spawned many memes and outright mockery of what it would like in reality. Surprisingly cool about it, Microsoft and Sony were good humored, going as far as producing an actual Xbox Series X Mini Fridge. Available for purchase this year, the joke-turned-appliance will be the perfect addition to your gaming set-up. Keep calm and chill they said, so Xbox did.
In case y'all don't know, this is what the #JoshFight thing is about. I saw it as a joke on Tumblr, but I didn't think people would actually go through with it. Beautiful. pic.twitter.com/oWo4LJelZE

— PinchOfPeppers?️? | COMMS CLOSED (@PinchofPeppers) April 24, 2021
The Josh Fight
At some point out of boredom and curiosity, we've all wondered if there is someone who shares our exact same name. Now, a quick internet search is enough to appease your fascination or well, narcissism. But for Josh Swain, he did one better on Facebook Messenger, setting up a group chat to interface with all the other Josh Swains he could find. His little joke, which included a caveat of "whoever wins gets to keep the name, everyone else has to change their name," would evolve into a meme soon after, and eventually, becoming a reality. On April 24, 2021, exactly a year after his post, the Josh Fight took place.
While it sounds aggressive, it actually was a charity event for the benefit of the Children's Hospital & Medical Center Foundation in Omaha. In the mock fight, games such as rock, paper, scissors, and round-robins involving pool noodles. While there were only two Josh Swains in attendance, other Joshes took part, with Josh "Little Josh" Vinson Jr. emerging as the overall winner. Talk about a good time, Josh.
Roblox Ads
For the uninitiated, Roblox is a global online game platform that brings people together, through play. Here, the spirit of community is on the up and up, with its users allowed to program games and play those created by other users. In this ultimate virtual universe of game play, there is a reversal in the scheme of meme-turned-reality, because for its very laidback vibe, the ads look like, yes, you guessed it, memes. Nonchalant, funny, and as if done on MS Paint, these no-fuss, all laughs advertising is a quirk that is signature to Roblox, because obviously, these were made by and for the market, which are mostly, but not limited to kids. From questions plastered on banner ads such as "Do you like burgers" or multiple-paneled versions of existing memes, Roblox is not only encouraging a generation of game developers, but advertising geniuses as well.
Sad Wolverine
Who hasn't seen that shot of Wolverine, one of the feistiest and most formidable of the X-Men, simping over Jean Grey through a picture frame in bed? (Come off it, you might have even used it to sub-tweet your TOTGA. Again, no judgment, because same.) Surprisingly, this wasn't just made for the Internet, because in fact, it was a scene from the X-Men animated series. While it uncharacteristic for the brash and brusque mutant to be pining for the one who has caught his heart, it proved to be funny enough to live many lives online.
Not one to be left behind on the joke, Mike Bonanno and Hector Arce, Mondo's Creative Directors of Toys & Collectibles announced a San Diego Comic Con exclusive–an actual action figure immortalizing this scene in animated comic book history, 1:6 scale glory and all. The articulated, screen-accurate figure of Sad Wolverine comes with an assortment of masked heads depicting his emotions, as well as of a box that resembles the bed where he was all up in his feels.
CONTINUE READING: BRETMAN ROCK'S MAIN CHARACTER ENERGY IS INSPIRED BY YOUR FAVORITE CARTOONS