In the latest edition of kids making history, Nika Juris Nicolas got herself into the chess history books with her barrier-breaking achievement.
Related: These Filipina Athletes Are Breaking Barriers For Women In Sports
In Netflix's uber-popular series The Queen's Gambit, Beth Harmon showcases her innate talent for chess at a young age while living at the orphanage. And while the show is a work of fiction, that doesn't mean its events can't happen in real life. Case in point, a 10-year-old girl from Pasig City is making waves in the normally male-dominated chess scene. And just like Beth, this young girl is making history, in her case, being the first woman in the Philippines to be named a chess National Master.
CHECKMATE
Most 10-year-old girls are busy with school, but for Nika Juris Nicolas, she's busy getting checkmates as one of the best female players in the Philippines. Nika, in fact, recently made history when the National Chess Federation of the Philippines (NCFP) gave her the title of National Master. The title came after Nika stunned at the NCFP National Youth and Schools Chess Championships as the only female participant in the Boys Under 11 Division.
The chess whiz bagged the championship at the National Eliminations in Himamaylan City in Negros Occidental while she was the only participant to take home a medal during all categories during the Grand Finals in Dapitan City, Zamboanga del Norte, a silver in standard, silver in blitz, and bronze in rapid.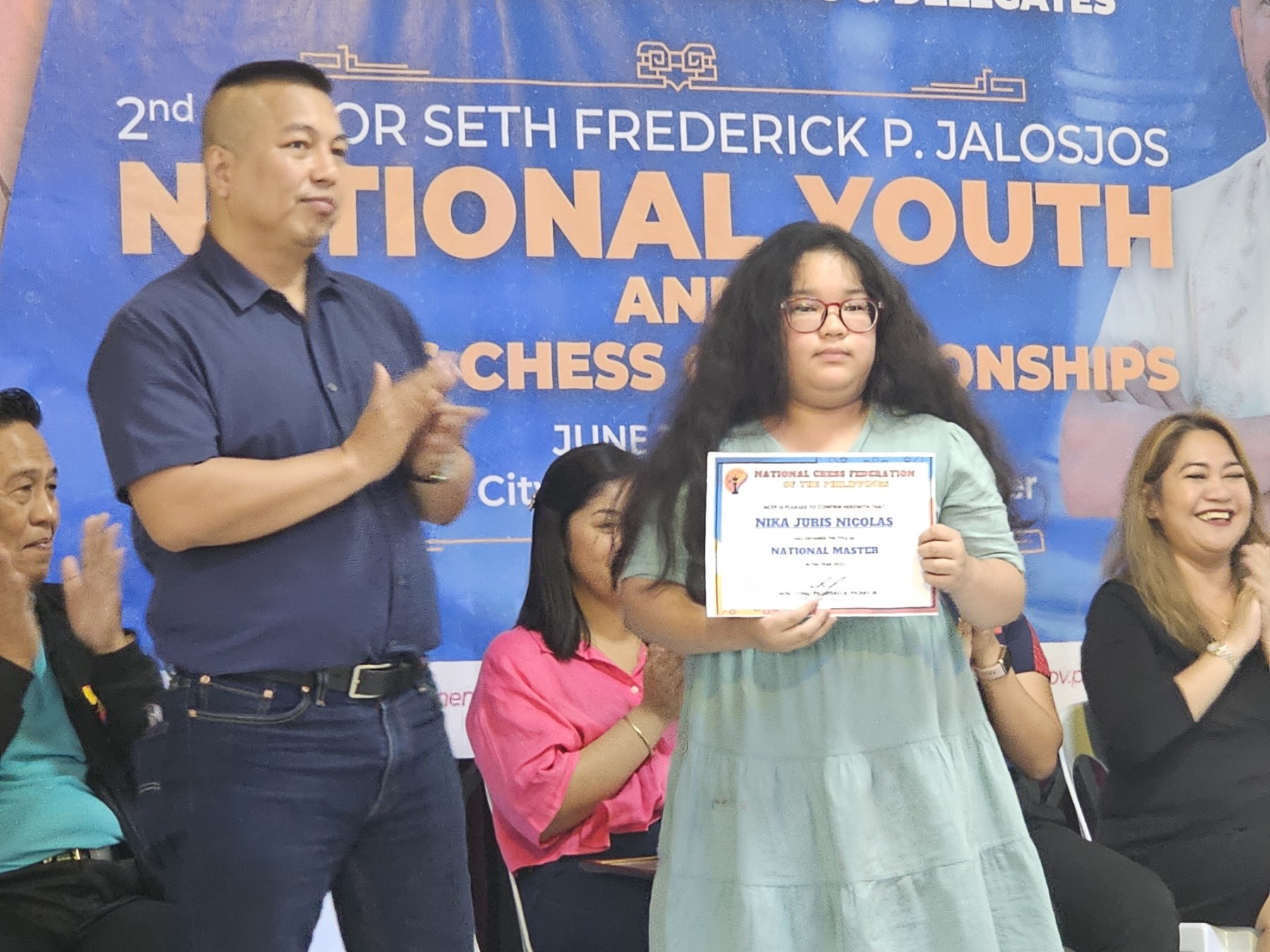 Chess, like most sports, is male-dominated that often puts more weight behind its open tournaments and male titlists than it does its women's division. Still, that didn't stop Nika from succeeding in the sport with her participation in open tourneys, an untypical move for female chess players. It's clear Nika has talent in chess, and she can take pride in being the first (and so far only) female National Master in the country. Up next for Nika is her bout at the ASEAN Age Group Chess Championships in Bangkok from June 17 to 27, where she hopes to take home a Woman FIDE Master title.
Once again, women prove that they can succeed in male-dominated sports. Hopefully, Nika's success can inspire other women to try out chess and even join her as a National Master.
Continue Reading: #LabanFilipinas: Philippine Women's Football Team Sweeps First Olympic Qualifier Round