From Love Is Color Blind, Saying Goodbye, Snowdrop, Spider-Man: No Way Home, and more, December 2021 is shaping up to be an exciting month for new movies and shows.
Related: The New Movies And TV Shows Of November 2021 That You Can't Miss
We are finally here, at the homestretch of 2021. As we get into the Christmas spirit and say goodbye to this rollercoaster of a year, the month has a line-up of some must-see blockbusters and shows. With everything that will be going on, keeping up with what to watch can get a bit complicated. This is why we have a list of new movies and shows that need to be on your radar this December 2021.
SAYING GOODBYE
This month will see the first-ever Filipino original shows come to iQiyi. There's Hello, Heart starring Gigi de Lana and Gerald Anderson coming on December 15. But the first show coming to iQiyi is Saying Goodbye, a romantic teen drama-comedy starring Andrea Brillantes and Seth Fedelin. Andrea and Seth play Elise and Ricky, respectively. In the series, we are introduced to Elise and Ricky as they cross paths at an old record store fighting over the same Yeng Constantino album. Their common love for the artist helped them form a friendship that soon turns into something more.
Things are made complicated though by the fact that Ricky has a terminal heart disease. Despite this, he decides to focus on his bucket list with the help of Elise. On the other hand, Elise, despite being conflicted with her best friend's attitude towards life, agrees to go on an adventure with him to tick things off his list. Joining SethDrea in the series are two upcoming actors, Andi Abaya and Kobie Brown, who play the best friends of Elise and Ricky. Saying Goodbye premieres on December 4, 8 PM on iQiyi with new episodes airing every week.
ARISAKA
Director Mikhail Red is back with a new action film, Arisaka, which stars Maja Salvador as a police officer on the run. She must retrace the trail of the Bataan Death March in order to escape her captors and exact revenge. Mikhail Red knows how to deliver suspense and action. And if you've seen Wildflower, then you know Maja Salvador can carry an action piece. We're excited to see how this movie turns out. Arisaka streams exclusively on Netflix on December 9.
LOVE IS COLOR BLIND
After the success of He's Into Her, the DonBelle love team is set to leave a mark on viewers, and their hearts, once again. Donny Pangilinan and Belle Mariano's first movie together is coming. Love Is Color Blind follows Donny as Ino Urbano and Belle as Cara Arevalo. Cara falls for Ino, but he doesn't reciprocate the feeling. But over time, the two form a bond that becomes more than just friends. Aside from the joy of seeing DonBelle on screen again, the movie also features an interesting supporting cast including Jeremiah Lisbo and the first movie projects of Angelica Cruz and TikTok star Esnyr Ranollo. Love Is Color Blind will be available to stream on KTX, iWant TFC, and more platforms starting December 10.
WEST SIDE STORY
In the mood for a musical? Then watch out for this highly anticipated re-imagining from director Steven Spielberg, which promises a new take on the iconic story of forbidden love and rivalry between the Jets and the Sharks in New York City. While we're cautiously optimistic about this, from what we've seen so far, it looks really promising. The choreography and music look great and Ansel Elgort and Rachel Zegler as Tony and Maria especially look to give a compelling performance. Plus, Rita Moreno is part of this modern undertaking, so it must be really good. The movie hits theaters on December 10.
BAD AND CRAZY
2021 has not disappointed when it comes to must-see K-Dramas and December 2021 is no expectation. One K-Drama to keep an eye out for is Bad and Crazy. The series stars Lee Dong Wook as Ryu Su Yeol, a corrupt cop driven only by career advancement. Wi Ha Jun plays K, a wild card who would rather use his fists to fight justice. The two are paired up and go on a crazy tail of revenge and humanity. Based on what we've seen, Bad and Crazy is looking to serve up action and suspense wrapped in a dark comedy. Plus, the pairing of Lee Dong Wook and Wi Ha Jun looks really promising. You can stream this exclusively on iQiyi starting December 17.
THE KANGKS SHOW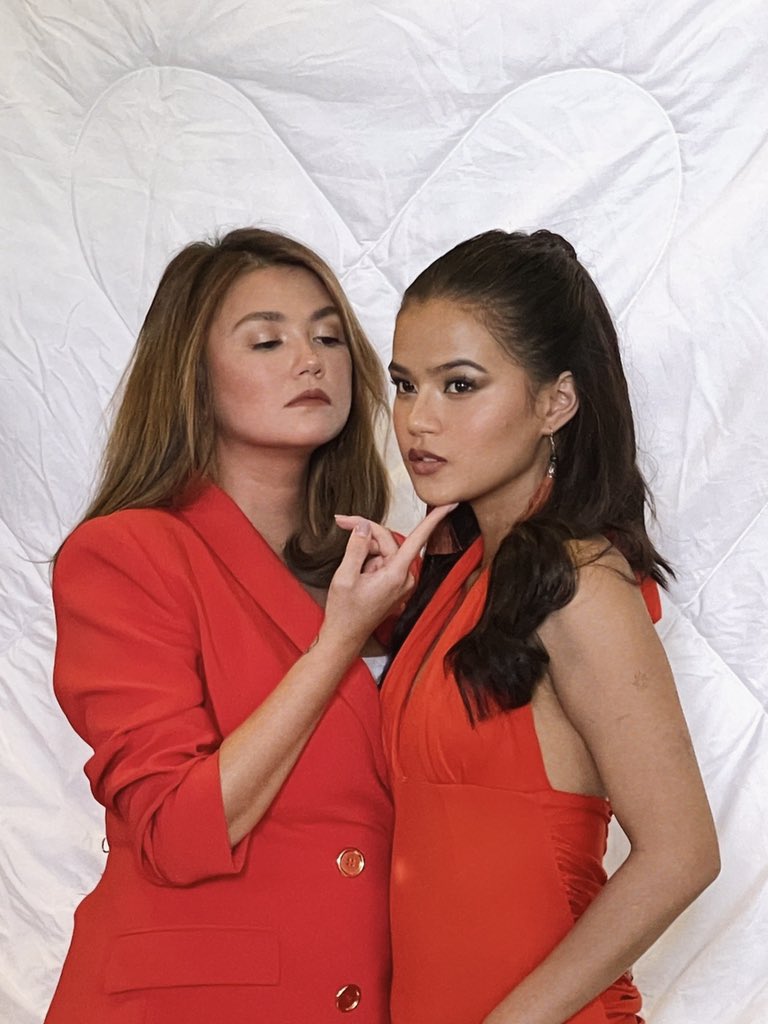 Christmas is usually the time for fun, festivities, and general wholesomeness. But that doesn't mean you can't get naughty on the side. If you're in the mood for something a bit more mature to watch this December, try The Kangks Show. From director Antoinette Jadaone comes this raunchy comedy starring Angelica Panganiban as Doctora Kara, a sex guru who hosts the titular talk show. Problems arise when her show suddenly sees a drop in viewership and at the same time, the rise of a TikTok show hosted by Cassandra (Maris Racal). Kara then goes to extreme lengths to get back her viewers. Aside from the R-rated premise and the talented cast and crew behind the show, The Kangks Show also serves as Angelica Panganiban's return to acting in a series. You can catch this WeTV original on WeTV starting December 17.
SPIDER-MAN: NO WAY HOME
One of the most anticipated movies of the year is finally here. The amount of hype and speculation surrounding No Way Home is astronomical and for good reason. With confirmation that villains from other Spider-Man films appearing and much-talked-about rumors of a triple Spider-Man team up with Andrew Garfield and Tobey Maguire, we need to see this movie ASAP. Even if you discard all this aside, it still will be interesting to know the repercussions of Peter and Strange messing up the multiverse and how it will affect future MCU movies. The movie will arrive in cinemas on December 17. Meanwhile, it is currently set to screen in Philippine cinemas on January 8, 2022. If you plan on catching this in local screens, this is a sign to try to avoid getting spoiled for a good three weeks.
NIGHTMARE ALLEY
Who says you can't enjoy a horror movie in December? Certainly not Guillermo del Toro. His latest movie after his Oscar-winning The Shape of Water, Nightmare Alley is a neo-noir thriller that follows Stanton Carlisle (Bradley Cooper), a man who can manipulate people, hook up with Lilith Ritter (Cate Blanchett), a psychiatrist who is more dangerous than he is. Guillermo del Torro knows how to deliver aesthetically dark visuals mixed with a compelling story and we're hopeful he can do that in this movie. Nightmare Alley arrives in theaters on December 17.
SNOWDROP
After a series of teasers and sneak peeks, Snowdrop is finally here and we couldn't be any happier. Serving as BLACKPINK Jisoo's first lead actress in a K-drama role, Snowdrop will see Jisoo play Eun Young Ro and Jung Hae In as Im Soo Ho. Set during the politically tense period of 1987 in South Korea, Young Ro and Hae In are university students who fall in love. But based on the teasers released, it seems that there is something darker beneath the surface. Snowdrop premiers on Disney+ on December 18.
THE MATRIX RESURRECTIONS
December 2021 is home to many anticipated sequels and one of the most talked-about is The Matrix Resurrections. Serving as the fourth entry in the sci-fi franchise, Resurrections sees Keanu Reeves reprise his role as Neo and finds himself back in the Matrix with a new mystery to solve. If you've seen The Matrix Revolutions, then you know that there are a lot of big unanswered questions and we're hoping we get answers in this movie. The nostalgia factor is high with Keanu, Carrie-Anne Moss, and Jada Pinkett Smith all returning to their roles. But expect to see some new faces as well in Yahya Abdul-Mateen II, Priyanka Chopra, and Neil Patrick Harris. The Matrix Resurrections hits cinemas and HBO Max this December 22. It will be arriving in Philippine cinemas sometime in January 2022.
SING 2
If light-hearted and family-friendly content is what you are looking for, then check out Sing 2. The sequel to the hit animated movie sees Buster Moon and his friends stage a new show and try to convince reclusive rock star Clay Calloway to join them. The first movie delightfully surprised us with its mix of big names, soundtrack, and collection of singing animals. And Sing 2 is looking to replicate that success once more with new additions to the cast like Pharrell Williams and Halsey. The movie will be in theaters on December 22.
THE KING'S MAN
This long-delayed prequel is finally coming out. The King's Man is set to serve as an origin story to the Kingsman universe. Set in the 20th century, the movie sees the establishment of the Kingsman agency as they work to stop an evil organization from killing millions in a war. None of the characters from the past two Kingsman movies are set to appear here. But that is fine as long as we still get the signature sleek action and memorable characters. The King's Man hits movie theaters on December 22.
DON'T LOOK UP
Talk about a star-studded cast. From Oscar-winning director Adam McKay (The Big Short) comes this movie about the end of the world. Kate Dibiasky (Jennifer Lawrence), an astronomy grad student, and her professor Dr. Randall Mindy (Leonardo DiCaprio) discover a comet on a direct collision course with Earth. The two then try to warn the world of the impending danger, but people seem to not care.
With the help of Dr. Oglethorpe (Rob Morgan), Kate and Randall embark on a media tour that takes them from the office of President Orlean (Meryl Streep) and her Chief of Staff, Jason (Jonah Hill), to the airwaves of The Daily Rip, an upbeat morning show hosted by Brie (Cate Blanchett) and Jack (Tyler Perry). Timothée Chalamet, Ron Perlman, Chris Evans, and Ariana Grande are also set to star in this dark comedy. You can stream Don't Look Up on Netflix this December 24.
THE SILENT SEA
Netflix isn't done yet when it comes to giving us top-tier K-Dramas. Just before the year ends, the streaming service is dropping one of the most anticipated K-Dramas of the year. The Silent Sea stars astrobiologist Song Jian (Bae Doona), team leader Han Yunjae (Gong Yoo), head engineer Ryu Taesuk (Lee Joon), team doctor Hong Gayoung (Kim Sun-young), and head of security Gong Soohyuk (Lee Mu-saeng), spacecraft pilot Kim Sun (Lee Sung-wook) as they go on a mission to reach the moon to find the key to humanity's survival.
This sci-fi thriller won't be your typical feel-good drama and is set to give us some intense action. Serving as Gong Yoo's first lead acting role in a series since 2016's Goblin, The Silent Sea is poised to be a must-see show. Just in time for Christmas, you can catch this on Netflix on December 24.
MMFF 2021
MMFF is back once again. After an online edition in 2020, MMFF 2021 will have all its movie screen in physical cinemas once again. There are 8 new movies set to compete in the festival from December 25 –January 7. You can read all about the movies on offer here.
THE BOOK OF BOBA FETT
Following Boba Fett's triumphant return in The Mandalorian season two, the iconic bounty hunter is back in his own series. This spin-off follows Boba as he stakes his claim on the territory once ruled by Jabba the Hutt. Live-action Star Wars series have been amazing so far and fingers crossed that the show lives up to the hype. We can't wait to see what happens here. The Book of Boba Fett premieres on Disney+ on December 29.
SHOWING IN PH CINEMAS THIS DECEMBER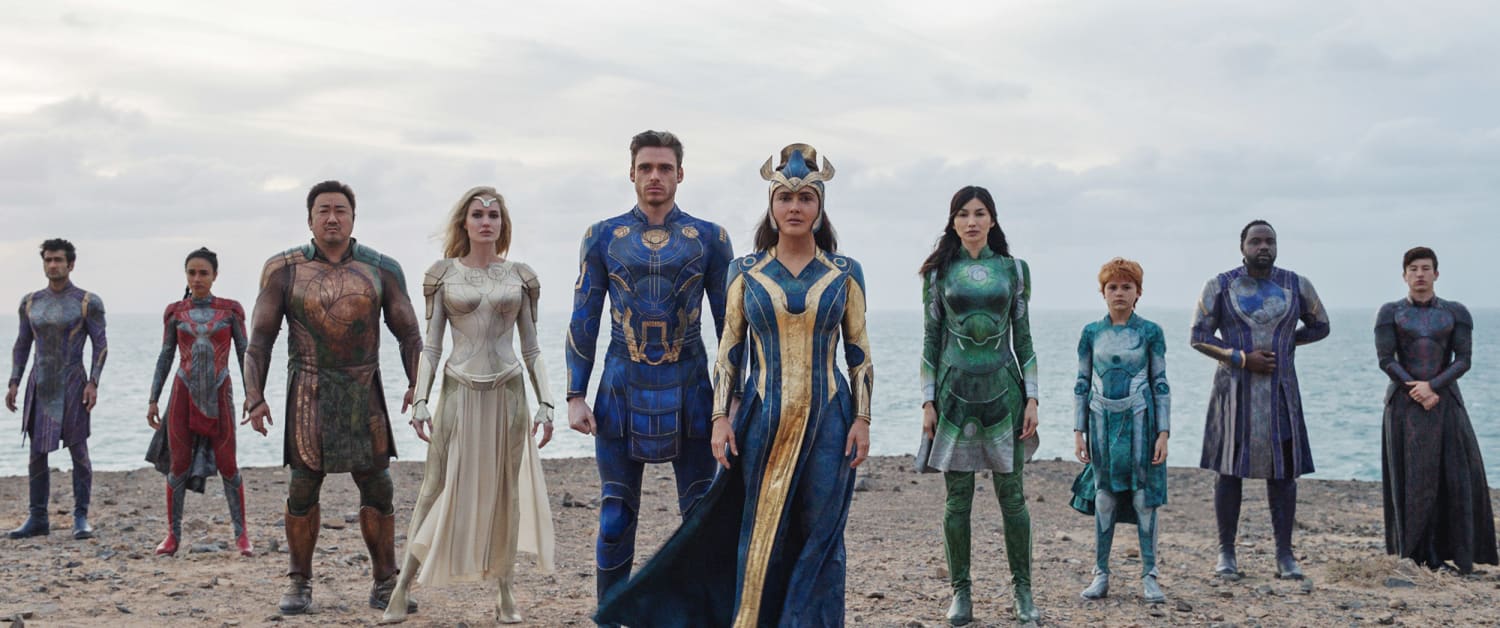 With Philippine movie theaters open once more, we are seeing a slow trickle of movies make their way to the country. As cinemas only opened in the country this November, the release schedule locally is still off from other markets. So, here's a roundup of the movies arriving in Philippine cinemas this December. On December 1, you can watch Eternals in cinemas. December 8 will see the release of Disney's latest animated film Encanto and Venom 2: Let there Be Carnage. On December 15, the Resident Evil movie reboot, Resident Evil: Welcome to Racoon City, and the latest James Bond flick No Time To Die will be released in local cinemas. MMFF is returning to cinemas this year as the 2021 edition is set to play in cinemas from December 25 to the first week of January.
NEW SEASONS
While these shows aren't technically new, they are premiering new seasons that you should take note of. Jojo's Bizarre Adventure Part 6: Stone Ocean (December 1), Money Heist Part 5 Volume 2 (December 3), Demon Slayer Season 2 (December 5), The Witcher Season 2 (December 17), Emily in Paris Season 2 (December 22), Cobra Kai Season 4 (December 31), Queer Eye Season 6 (December 31)
Continue Reading: Check Out The New Shows Starring SethDrea, Gigi De Lana, And More Coming to iQiyi