Stranger Things Season 4 is insane in the best way possible as we follow the Hawkins Gang and friends in new adventures to save the world.
Continue Reading: The New Movies And Shows Of May 2022 That Are Going Straight To Our Watchlist
They say that good things come to those who wait. For Stranger Things fans, that's in the form of the long-awaited fourth season. (Well, at least the first volume.) After three years, Stranger Things is back and the hype for season four did not disappoint. While not without its flaws, volume one is a well-made, tense, edge-of-your-seat ride that delivers some of the best work of the entire series.
Season four sees the Hawkins gang face Vecna, arguably their greatest threat to date. But there's also the fact that they have to deal with other problems such as Eleven losing her powers and Hopper being imprisoned in Russia. It's a big season that does not buckle under the weight of its ambitions. Despite at least three major storylines going on at the same time, you rarely get lost in the shuffle thanks to the strong storytelling and plot pacing. The Duffer Brothers also made sure to ratchet up the tension, horror, and intensity to an eleven, which is why there is rarely a dull moment in the show.
When we heard how long the episodes are (episode seven is one hour and forty minutes, while episode nine is nearly two hours and thirty minutes), we were initially taken aback. But, after watching the season, the exhaustive run times aren't all that bad. You don't really feel that it's that long with how well-paced the episodes are. Overall, it was a very strong season that closed things relatively neatly while opening the door for where the fifth and final season could go. Here are some moments from the season that were just so good that we forgot how long the episodes are.
(Warning: Spoilers Ahead For Stranger Things Of Season 4)
ELEVEN HITTING ANGELA WITH THE ROLLER SKATE
eleven jane hopper smashes a roller skate on her stupid bully angela satisfying stranger things season 4 pic.twitter.com/Dk9y0nLgiU

— Reaction Videos (@DeviantReaction) May 27, 2022
Let's start by saying that we do not condone violence. But we'll let this one slide. Angela had no right to bully Eleven like that just because she was different. So, when Angela tried it at the Rink-O-Mania, Eleven wasn't having any of it. Eleven grabbed a roller skate and wacked Angela in the head that felt oh so satisfying to watch. El was channeling the anger and annoyance we had towards Angela and did what needed to be done. She went through so much this season, which is why she deserves the respite. Eleven did nothing wrong, officer.
ERICA SINCLAIR BEING A YOUNG BADDIE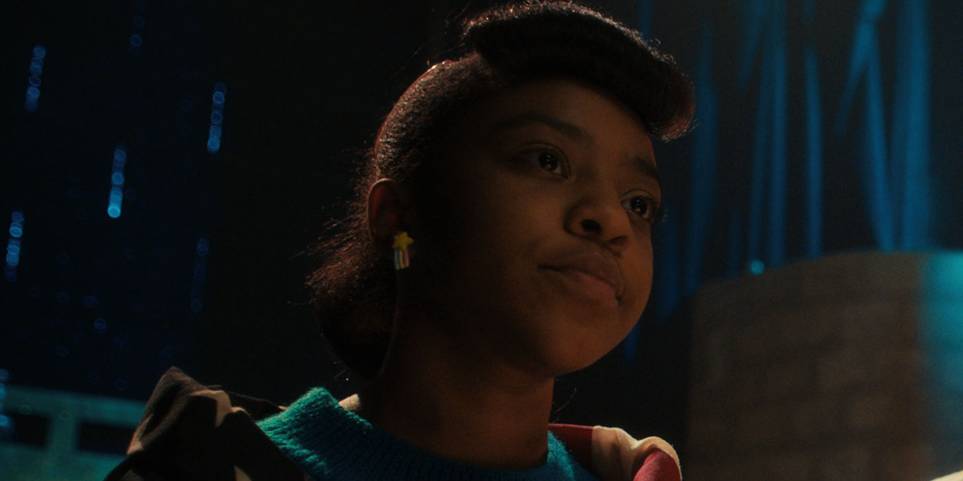 You may remember Erica, the younger sister of Lucas, for her memorable scenes from season two and especially season three. And this time, she's back and still the baddie that she is. For starters, she perfectly clapped back at Eddie when he tried to demean her during their D&D game in episode one. She also was the only person in the town hall who defended the Hellfire Club when Jason accused them of being a satanic cult. And there's also how she has been there for the gang time and time again. Erica is that supportive friend we all need in life who isn't afraid to put people in their place.
THE ENDING OF CHAPTER FOUR
The whole season is great. But something must have been in the water at catering when they made Chapter Four: Dear Billy, because it ate down. In particular, the final moments of the episode was a masterclass in filmmaking and tension. Fearing that Vecna is about to get her, Max decides to write letters to the people close to her life. She then visits the grave of Billy to talk to him. But that is when Vecna strikes and it seems Max is about to die.
But thanks to the help of Nancy and Robin, the group learns that music can help people escape Vecna's grasp and that's exactly what they did. Featuring an excellent use of Kate Bush's Running Up That Hill, Max escapes Vecna in a nail-biting sequence. The Max-centric episode was so good and gave Sadie Sink a much deserved opportunity to flex her acting skills. Plus, we also have a new song now to add to our 80s playlist. Speaking of, if you go on Spotify, you can also check out a specially curated playlist that shows which songs will save you from Vecna.
THE BACKSTORY OF VECNA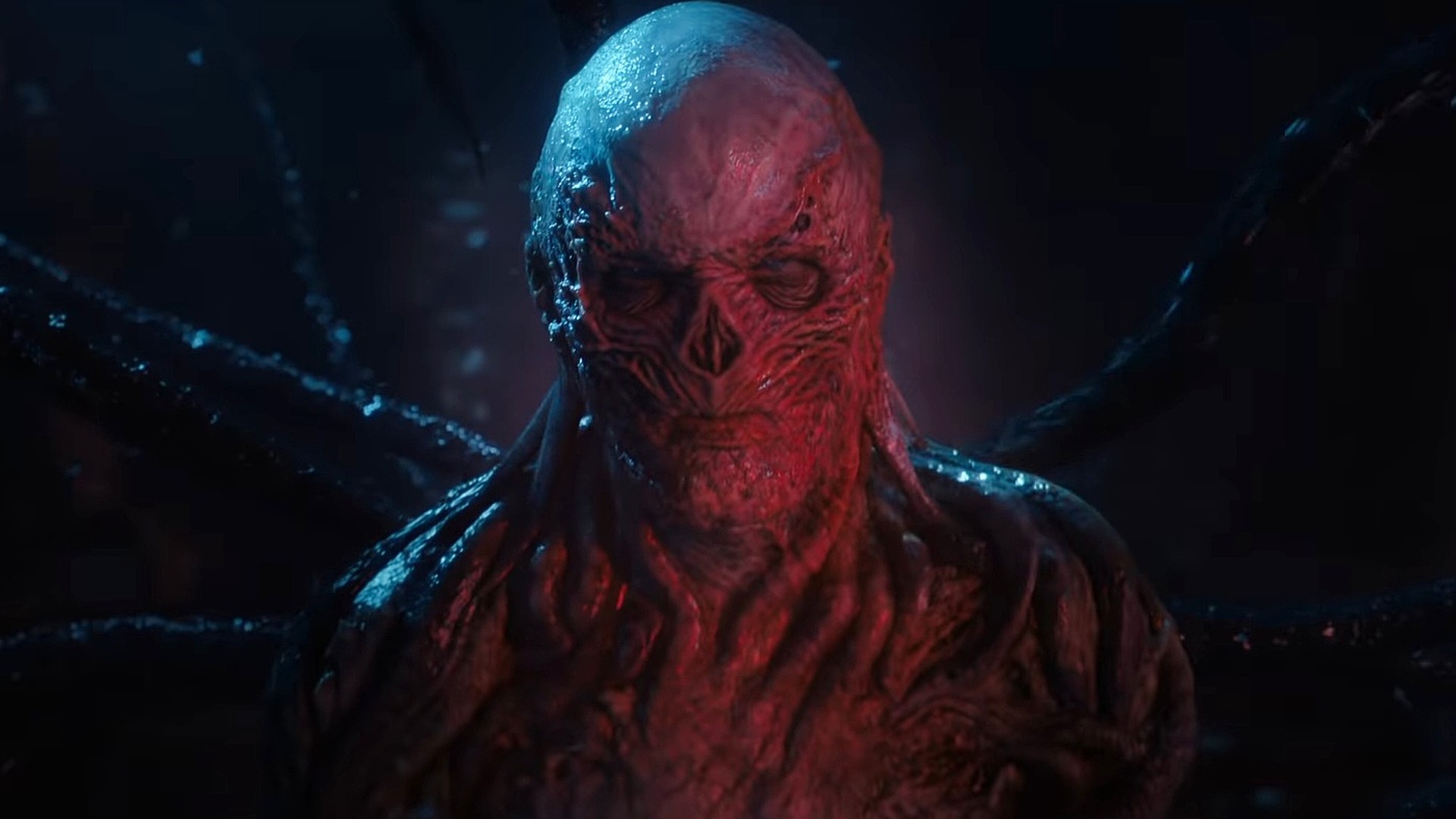 As the big bad of the season, Vecna proved to be more than a worthy foe for the main protagonists. The way he would crack the bones of his victims like a demented chiropractor provided some visceral violence. But when we learned his origin story, it brought the character to the next level as the twists weren't just limited to his bone twisting.
As revealed in episode seven, Vecna is actually One, as in the first number. He used his powers in a way he thought would change the world for the better, leaving a trail of mangled bodies in his wake. When One asked Eleven to join him, she refused and used her powers to banish him to the Upside Down. This inadvertently gave birth to Vecna as we know him. It was a twist we weren't expecting which is why it's so good. Instead of the group just fighting another demon, they are facing a real person with nuanced beliefs. Jamie Campbell Bower gave a phenomenal performance as One and helped give life to a truly sinister villain.
THE FRIENDSHIP BETWEEN NANCY AND ROBIN
There were many groups we followed during the season from Joyce and Murray's wild rescue mission to save Hopper in Russia to Mike, Will, Jonathan, and Argyle trying to find Eleven. And one friendship we loved seeing blossom in season four was that of Nancy and Robin. The two come from opposite sides of the spectrum with Nancy being more proper and uptight and Robin being more chill and loose. But they got close this season, which made for a nice pairing especially when they teamed up to go to the mental asylum to speak with Victor Creel (played by Fred Krueger himself, Robert Englund).
STEVE FIGHTING AGAINST THE DEMOBATS
For the longest time, Steve has been one of our favorite comfort characters and season four continues that. Seeing him spend time with Robin, Nancy, Eddie, and being the unofficial babysitter of the group was fun to watch. But Steve also knows how to kick ass such as during the opening epic scene of episode seven. After being pulled into the Upside Down, it looks like things weren't going well for Steve against the demobats. But that was until Nancy, Robin, and Eddie came to his rescue. Understandably pissed, Steve also made sure to get his punches on one bat, shirtless and all. While his choice of weapon can sometimes be questionable, Steve Harrington is not one to mess with.
EDDIE'S ROCK GOD MOMENT
i'd like to see a demo bat try to take my eyes off this masterpiece pic.twitter.com/4CjgJChw9f

— Stranger Things (@Stranger_Things) July 2, 2022
For all the hate Eddie got by the people of Hawkins, he truly was a great guy. And during a finale that was chocked full of epic moments, from Eleven coming to Max's defense, Nancy and het shotgun, to Hopper taking out that Demogorgon with a sword, Eddie's rock star moment was one to remember. As part of their plan to take out Vecna, Eddie and Dustin were charged with distracting the demo bats. And to do that, Eddie decided to rock out to Master of Puppets by Metallica. It was epic in all the way possible
EDDIE AND CHRISSY'S SHORTLIVED FRIENDSHIP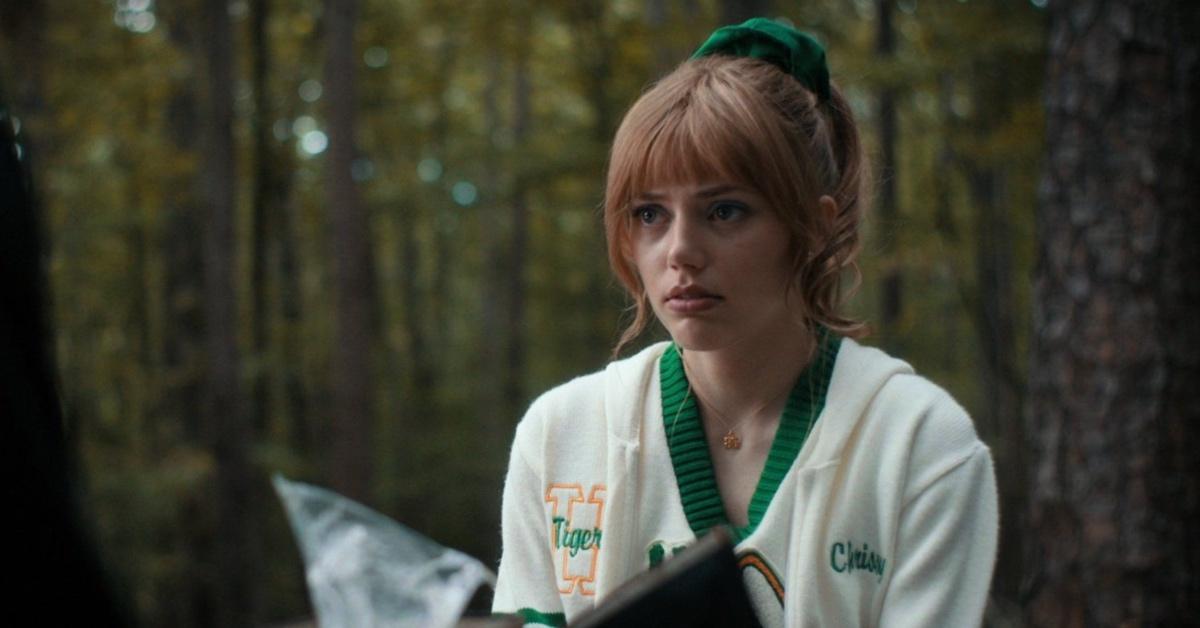 The nerd meets the popular cheerleader. It's a trope we've seen many times before, but just because we've seen it, that doesn't mean we don't like it. In episode one, we are introduced to two new characters, Eddie Munson and Chrissy Cunningham. Eddie is the high school repeater and D&D master while Chrissy is the cheerleader dating the popular basketball player. The moments, however brief they may be, shared between Eddie and Chrissy were so wholesome to see. You could tell Eddie was trying his best to make Chrissy feel comfortable given her circumstances. Both characters deserved better as Chrissy didn't need to die to early and Eddie shouldn't have been made the villain in the eyes of the town.
ELEVEN TAKES OUT THE HELICOPTER
WHY ISN'T ANYONE TALKING ABOUT THE MOST BADASS SCENE OF THIS SEASON? boy off the charts #StrangerThings pic.twitter.com/j9WiJ66viJ

— . (@showsdriven) July 3, 2022
If we were Eleven during this moment, we would understandably be pissed too. Papa forcibly kept her in the facility and the US military tried to kill her. This is why when the helicopter was trying to take her down, Eleven snapped and sent that helicopter crashing down into the ground in an epic display of slow motion. It was one of the best uses of her power during season 4 and was completely badass from start to finish.
Continue Reading: 6 Moments From All Of Us Are Dead That Radiated Gen Z Energy