Mavy Legaspi is an unapologetically proud mama's boy through and through as seen in his solid bond with his mother.
Related: For Mavy Legaspi, Loving Yourself Is His Life's Mantra
It is often said that as children grow up, they get less and less close to their parents. But that doesn't apply to Mavy Legaspi. Despite being a rising Gen Z star making a name for himself, Mavy is a proud family man. No matter where he goes in life, Mavy will always have a special place in his heart for them, especially for his mom, Carmina Villarroel.
Mavy was, is, and will continue to be Carmina's baby boy as the young actor isn't afraid to flaunt on social media just how much he loves her. It's the kind of relationship any mom would want with their sons, which makes it even more precious. Here are a few of those special moments where Mavy and Carmina's bond was on a different level of wholesome.
BUYING HIS MOM A HERMES BAG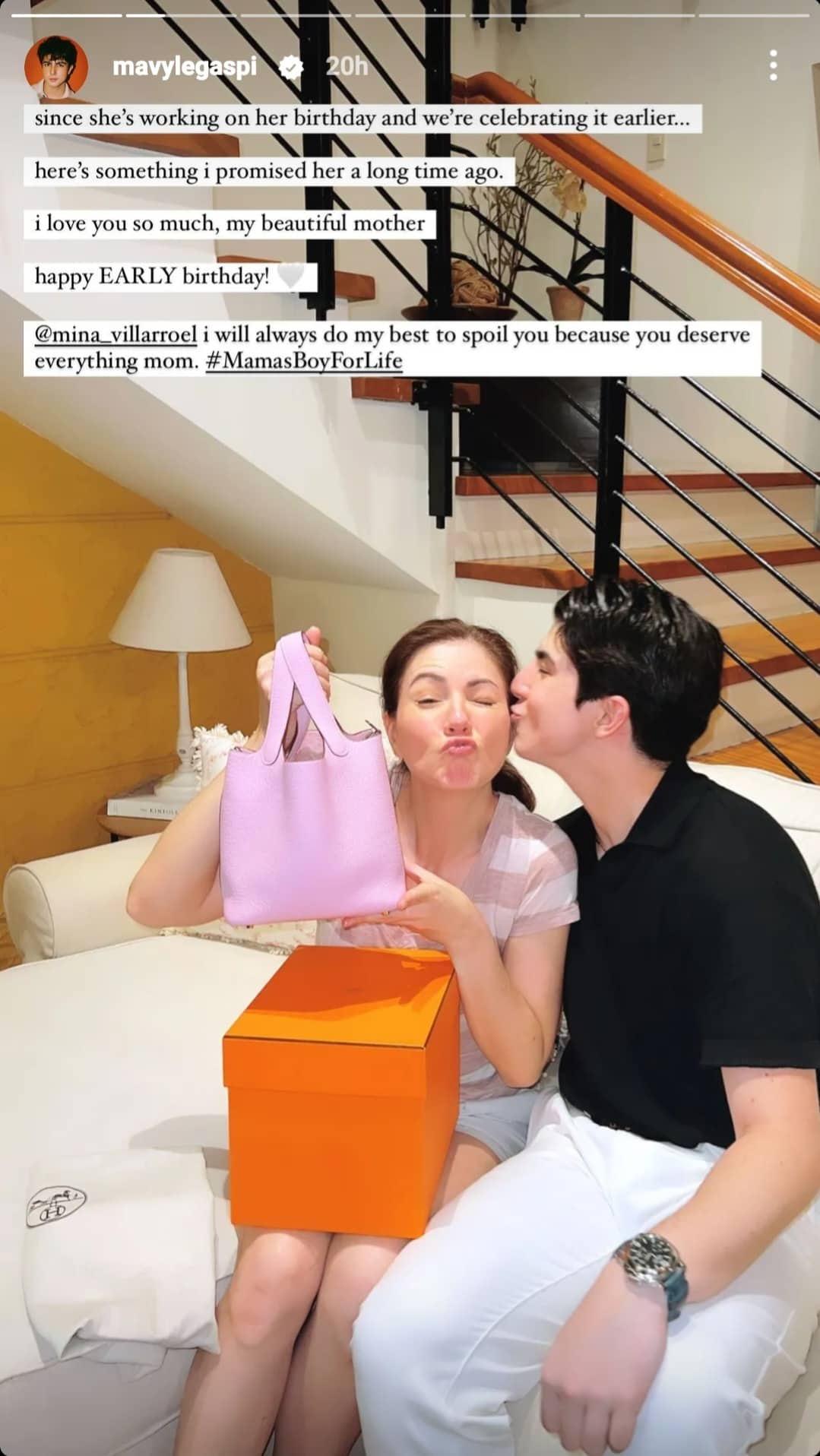 Being the generous son that he is, Mavy is more than willing to splurge and treat his mom. Case in point, during his mom's birthday this year, Mavy got her a pink Hermès bag while sharing the sweetest birthday message. "I'll love you forever, I'll like you for always, As long as I'm living, My Mommy you'll be."
DATE NIGHT TO THE BALL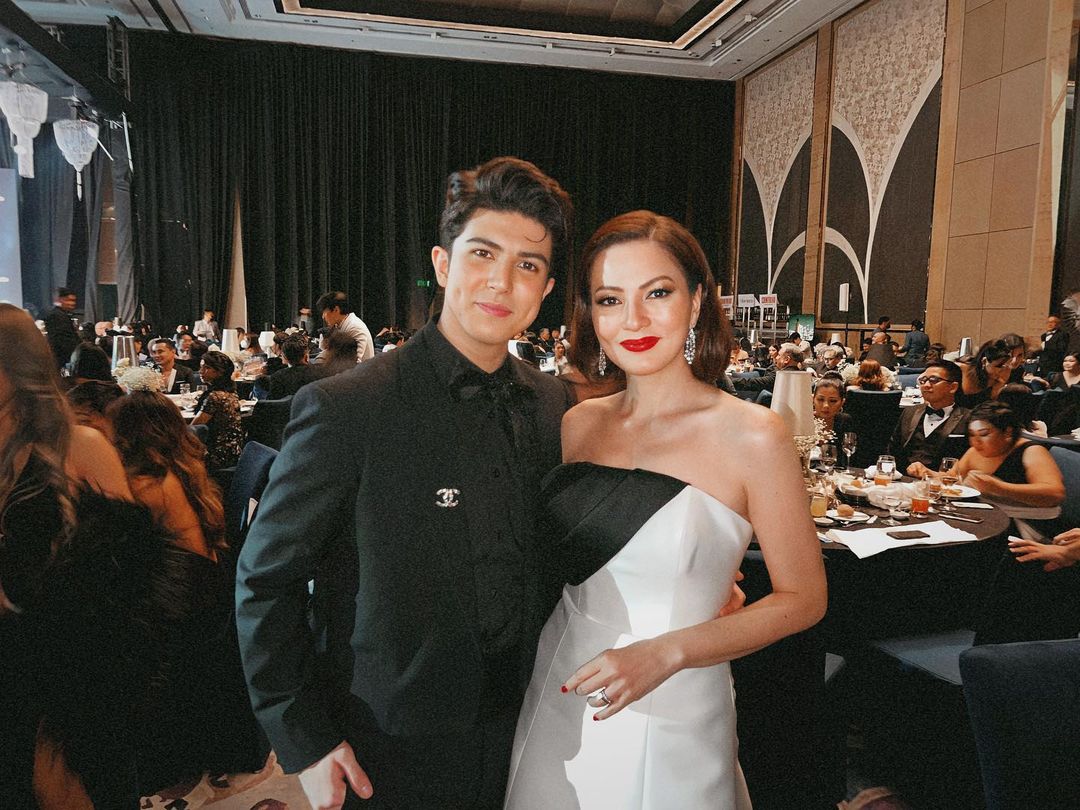 Mavy Legaspi looked beyond dapper when he attended the GMA Thanksgiving Gala Night. Carmina, meanwhile, looked stunning and Mavy sang her praises that would warm any heart. "With the most beautiful woman in the gala. mama's boy til' the day that i die." Beauty inside and out really does run in the family.
MOTHER'S DAY GREETING
We'll be needing Mavy to reveal how he writes his captions, because they always tug at the heartstrings. Just take a look at the sweet message he had for his mom on one of the most important days of the year, Mother's Day. "A mother is a boy's first true love. thank you for always being there for me. i love you! you will always be number 1!" Mavy Legaspi best boy indeed.
THE ORIGIN OF MAVY'S NAME
In case you didn't know, Mavy, which is short for Maverick, got his name after Carmina saw Top Gun on TV. 21 years later, mother and son had a date night at the movies where they watched the sequel, Top Gun: Maverick. It was a full-circle moment.
THROWBACK PICS
From when he was a baby to now as a young adult, Mavy Legaspi will always be his mom's number one supporter and vice versa.
MOTHER-SON DATE NIGHT
One of the ways you can tell if the guy is a green flag is the way he treats his mother. In the case of Mavy Legaspi, he's definitely a bright shade of green. The fact that this date night with his mom at the Grand Hyatt Manila is the first post on his Instagram should tell you as much.
SET VISIT
It always is special whenever a loved one visits you at your place of work such as in this moment when Mavy visited his mom on set. There's nothing purer than the love between a mother and his son.
WHENEVER MAVY GOES TO A LOCK-IN TAPING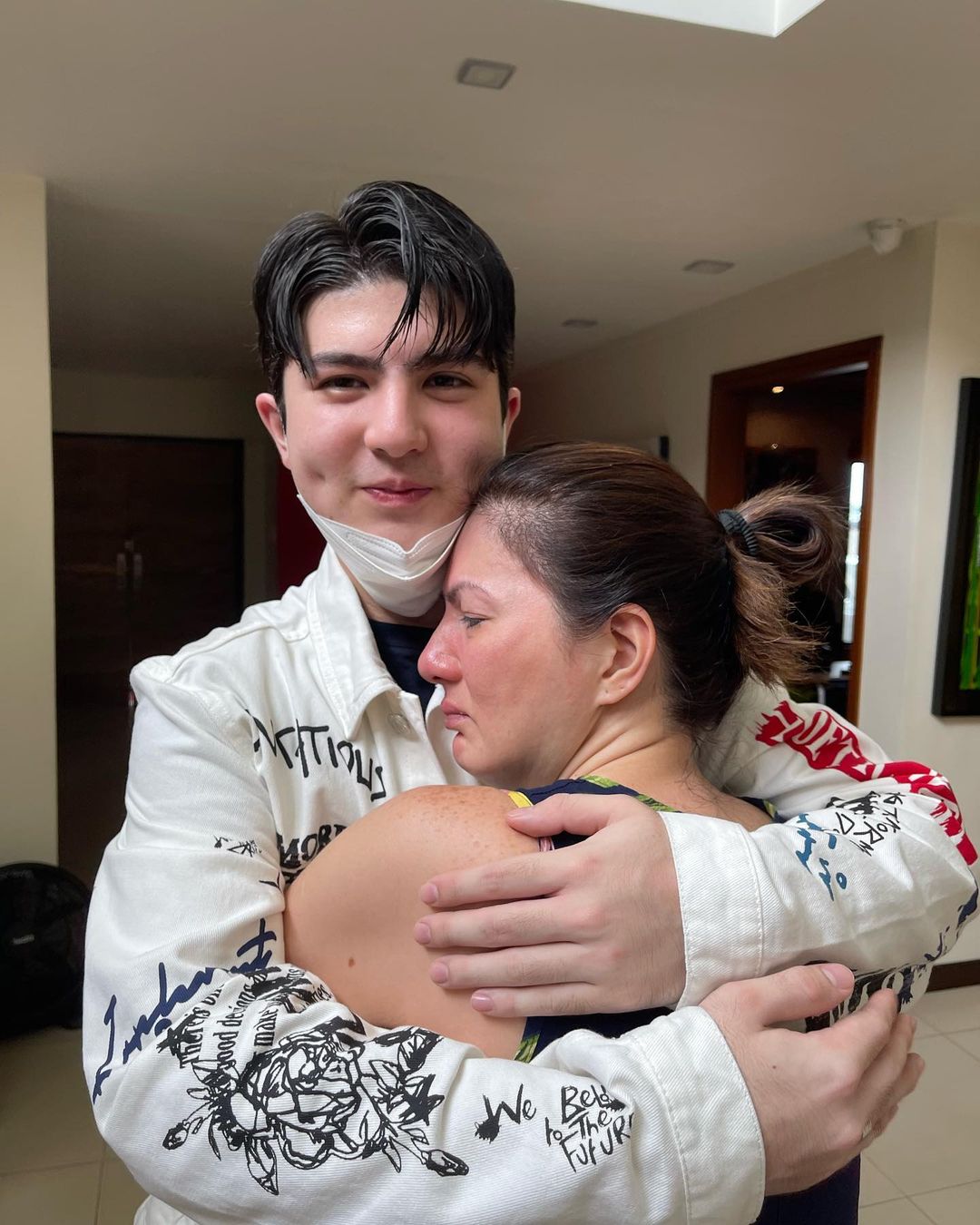 As children get older, parents will have to deal with their babies eventually leaving the coop. That's what crying Carmina Villarroel had to deal with in 2021 when Mavy had to leave for a few months for his lock-in taping. Even though it wasn't a permanent leave, this was the first time Mavy left the house for an extended period. "Time for you to spread your wings my forever baby boy. Always remember that we are here for you and we are all proud of you," wrote Carmina. While subsequent lock-in tapping goodbyes weren't as emotional, it showed just how close she is to Mavy.
Continue Reading: 13 Celebrities Whose Relationship With Their Mothers Are Goals