Sold out show after sold out show, SB19 is on their way to becoming a global sensation with the successful run of their WYAT world tour so far.
Related: SB19 Makes History Again With Their Us Television Debut
It was early September when SB19 announced their biggest endeavor yet, the Where You At (WYAT) Tour. Here, our P-Pop kings see themselves taking on the world stage making the global A'TIN excited, and of course, just utterly proud. After their successful kick-off concert at the Araneta Coliseum, Pablo, Stell, Ken, Justin, and Josh made their way across the country and are currently holding the international leg of their world concert tour. So, while our idols are booked and busy before their sold-out concert in Hollywood, and as you're choosing the perfect WYAT merch for you, let's look at some of the highlights of the chart-topping band's international takeover thus far.
DUBAI SUCCESS
Shukran, Dubai! 💙

Middle East A'TIN, you are awesome! Thank you for making it!
We'll see each other again soon, yeah? 🤞

Next Stop: NEW YORK#WYAT #WYATTour #WhereYouAtSB19 #WYATTourDubai pic.twitter.com/25jB7Fhjgc

— SB19 Official 🇵🇭 (@SB19Official) October 29, 2022
Four days after the group's fourth anniversary, SB19 electrified the Middle East with a one-off concert at the World Trade Center in Dubai, United Arab Emirates (UAE), the band's first stop of WYAT's international leg. And as it turns out, the show was a success with the group even teasing their return to Dubai. Not only did the fans have a good time, the P-Pop idols also made sure that they'd bring back some fun memories from their vibrant trip like their fun time at the Desert Safari and their stay at the iconic hotel Burj Al Arab.
US TV DEBUT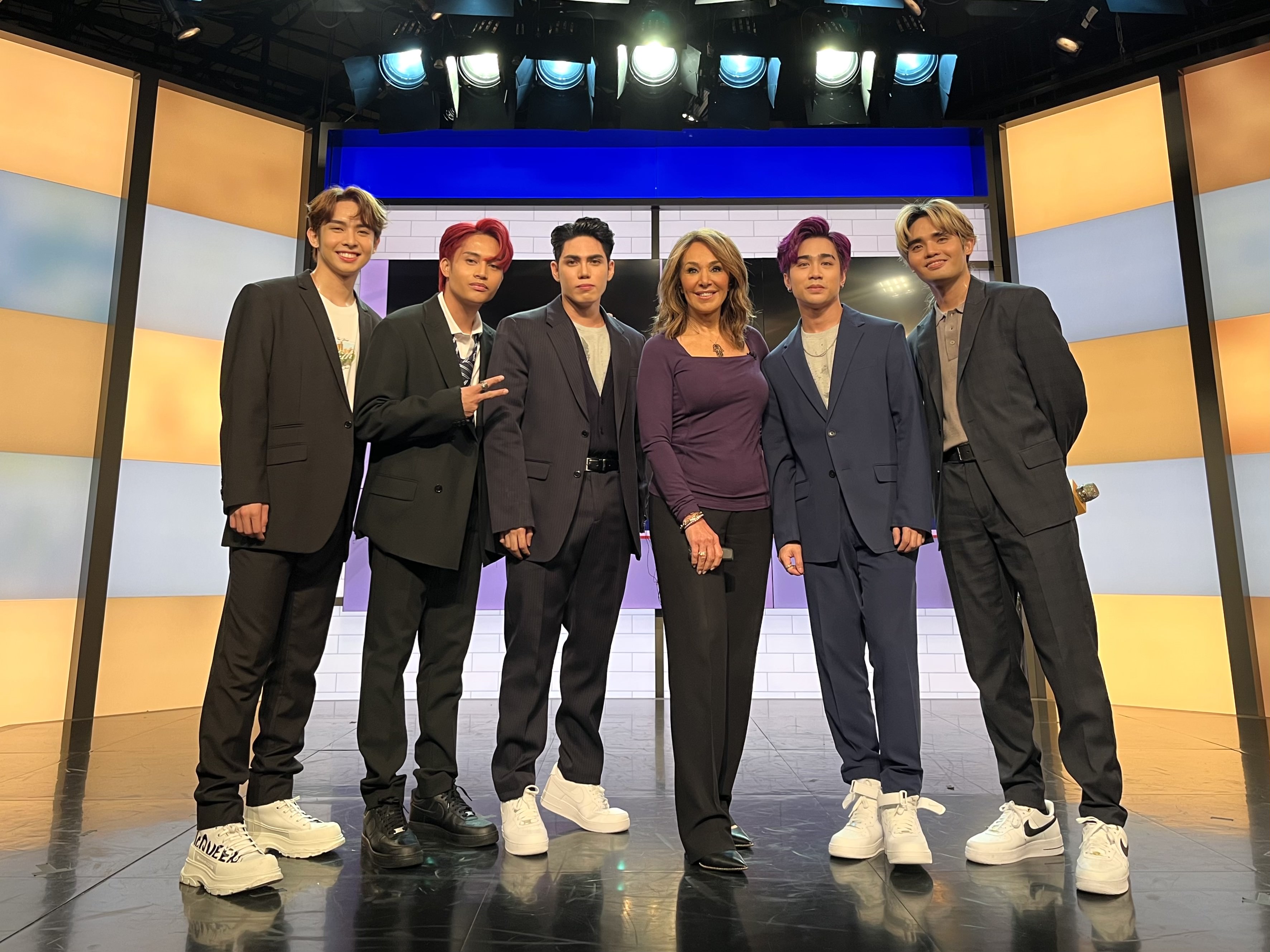 WYAT's international leg also finds SB19 achieving some career milestones and we're all for it. One of them is their US television debut at the FOX5 morning show Good Day New York where the P-Pop superstars effortlessly performed to their disco-pop track WYAT. And for sure, we'll be seeing more historic moments for the uber-talented SB19.
NEW YORK WAS A BLAST
A slice of Big Apple? We finally got it! 🗽

That show was definitely a blast! A huge thank you to all of you for coming! 🙏 We hope that ain't the last. See you in the future!

Next Stop: LOS ANGELES#WYAT #WYATTourNY#WhereYouAtSB19 pic.twitter.com/2Wdjz6pOnR

— SB19 Official 🇵🇭 (@SB19Official) November 6, 2022
A day after their historic television performance, SB19 held their first-ever concert at the Big Apple last November 5. And by the looks of it, with a fully packed Palladium Times Square filled with their Filipino and international fans, the sold-out WYAT New York show was definitely a blast.
CULTURAL AMBASSADORS MOMENT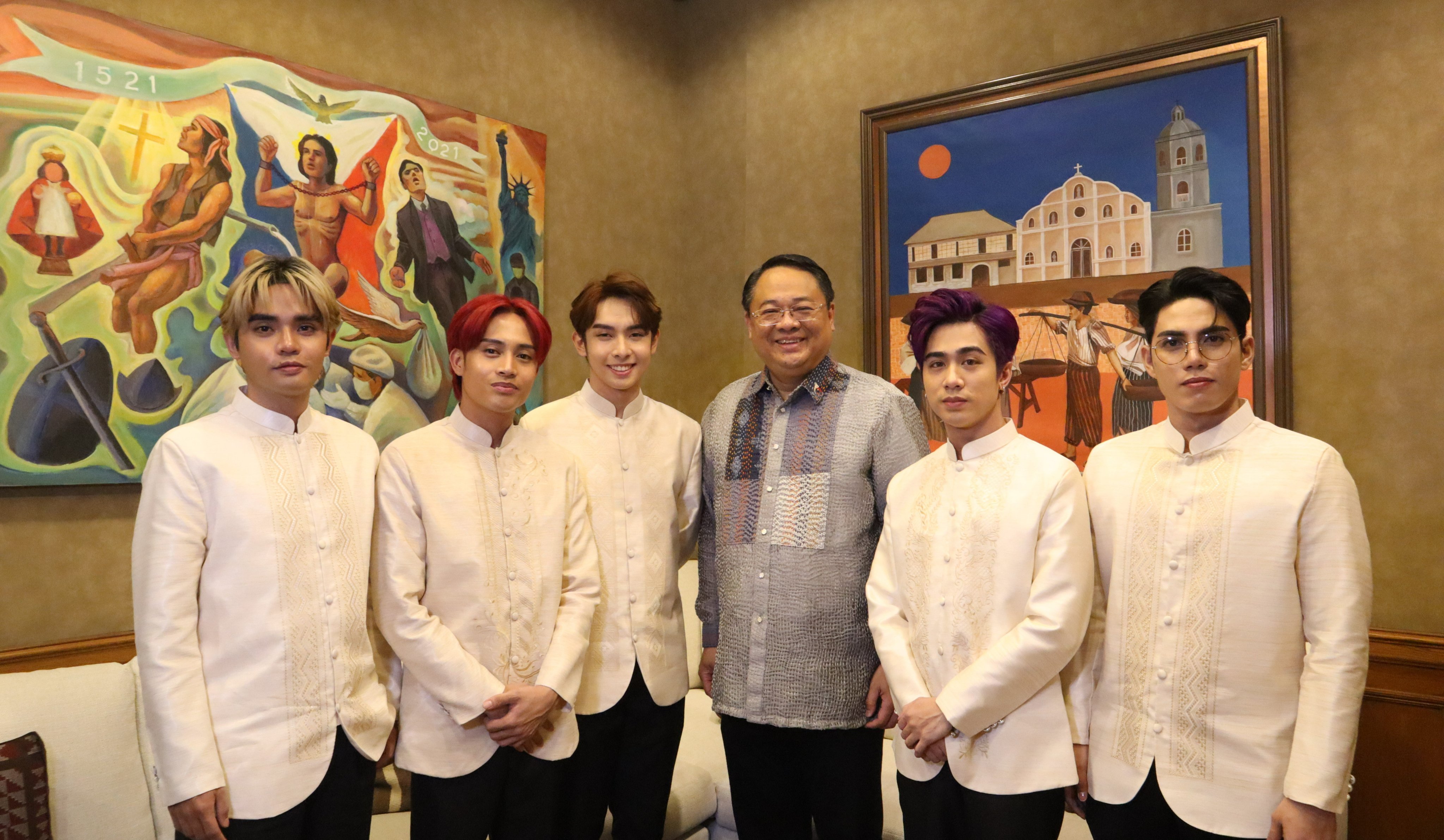 Well, not only does SB19 represent the Philippines on stage, they also champion their Filipino heritage through cultural work. Last year, the National Commission for Culture and the Arts appointed them as its Youth and Sentro Rizal Ambassadors because of the group's "genuine care for advocacies to uplift the Filipino spirit, music and culture to the global scene."
And even though SB19 is currently on their world tour, they do not forget their duties as cultural ambassadors, even paying a visit to the Sentro Rizal of the Philippine Consulate General in New York before their show. They also serenaded the cultural center with their hit song, MAPA. "As the Youth and Sentro Rizal Ambassadors of NCCA," SB19's tweet reads, "we are committed to promoting Filipino genius and culture, especially music, on the global stage."
NEW MUSIC TEASE
Next Year new songs!! New album!! #Pagtatag era here we go

SB19WYAT NYCon DDAY@SB19Official #SB19 #WYATTourNewYork pic.twitter.com/XrMruEUw6u

— A'tin Bukidnon📼 (@atinbukidnon) November 6, 2022
You remember when Pablo accidentally spilled the release of the group's second EP next year? Well, we think we'll be seeing SB19 in their newest era as the band teased about their upcoming new music (plus another tour!) during their NYC concert. The hype is on, A'TIN!
SB19 TIMES SQUARE BILLBOARD
SB19's Billboard at Times Square, New York City🇺🇸#WYAT_SB19#WYATTourNewYork@SB19Official #SB19 pic.twitter.com/jdilpDgsCO

— Granny'TIN🇨🇦🍁🇵🇭❄️2-22-22 (@a_asaiah) November 4, 2022
Are we still going to be surprised about this? Of course, another achievement unlocked for SB19 who had a promotional billboard at Times Square in New York City.
POSSIBLE STELL X JAMIE MILLER COLLAB
Let's jam in LA sir it's time @stellajero_ 💪🏼

— Jamie Miller (@jamiemillmusic) November 9, 2022
It was last year when Welsh singer Jamie Miller noticed SB19 Stell's cover of his hit song Here's Your Perfect, even offering the latter to work on a remix. A year later and Jamie, who's currently in LA, has posted another tweet saying that it's time for he and Stell to have a jam. And we couldn't agree more now that the group are currently in the City of Angels. Will we finally get our much-requested collab? Fingers crossed!
Continue Reading: 6 Moments From SB19's WYAT Tour Kickoff Concert That Felt Right