The MCU really did that in 2021, and 2022 looks to have no shortage of anticipated sequels and brand new series like Doctor Strange 2 and Moon Knight.
After a dry spell in 2020 caused by the pandemic, the MCU came back roaring in 2021. From talked about series like WandaVision and Loki to blockbusters like Shang-Chi and Spider-Man: No Way Home, MCU and Marvel fans had a great year. It felt like every other month Marvel was delivering serve after serve and 2022 looks to be no exception. Coming from the high that was 2021, Marvel looks to deliver on another year of highly-anticipated films, as well as introductions of new characters. If movies like Eternals and No Way Home have got you hyped for the future of the MCU, here are all the releases to get excited for this 2022.
Related: Let's Talk About *THAT* Scene From Spider-Man: No Way Home
MOON KNIGHT
The first MCU related project to be released this year, Moon Knight stars Oscar Isaac as Marc Spector, a former US marine whose dissociative identity disorder manifests as different distinct personas. He is soon granted powers by an Egyptian god that brings with it both positives and negatives. Based on what we've seen, it looks like the plot will be dealing with Marc's struggle to control his personalities as he eventually embodies the titular Moon Knight. Expect a series that's both action packed, dark, suspenseful with its use of supernatural elements. May Calamawy and Ethan Hawke co-star alongside Oscar Issac. It will be out on Disney+ on March 30.
DOCTOR STRANGE IN THE MULTIVERSE OF MADNESS
If you watched No Way Home early, then you were lucky enough to catch an early preview of the movie. A culmination of recent MCU plot lines, to say that Doctor Strange 2 is a hyped film is an understatement. Directed by Sam Raimi, the movie sees Benedict Cumberbatch once more in the titular role as he teams up with Wanda Maximoff to try to fix the multiverse. At the same time, Strange will also have to deal with Karl Mordo and his quest to rid the universe of wizards.
Seeing Wanda back again after the events of WandaVision is already exciting enough. But with rumors swirling that the movie will also feature cameos from many Marvel characters has us itching to watch this. Rachel McAdams, Benedict Wong, and Chiwetel Ejiofor will all reprise their roles from the original while Xochitl Gomez will play America Chavez, a girl with the ability to travel between universes who eventually becomes the superhero Miss America. The movie is set for a release date of May 4.
MS. MARVEL
Ms. Marvel was initially slated for a release in 2021. But after a series of delays, the series is finally set to debut this year. Iman Vellani is set to play Kamala Khan, Marvel's and the MCU's first Muslim lead character, who has the power to change her shape and size. In the official trailer, we see that she loves Carol Danvers aka Captain Marvel so much that she even got her name, Ms. Marvel, and costume idea from her.
But her love of the character other superheroes has caused her to be seen as an outcast by some of her peers and even her family. One day, she begins to manifest cosmic powers that attracts the unwanted attention of some shady people. The young hero is also set to appear in the Captain Marvel sequel, The Marvels, in 2023. So, this series may also clue us in on what may happen in the sequel. The show will premier on Disney+ on June 8.
THOR: LOVE AND THUNDER
Following Endgame, there were many questions regarding Thor's future and this film looks to answer that. In the trailer, we see that Thor is trying to get back into shape and find his new purpose in life. He isn't alone though on his journey as he is joined by his friends Korg as well as the Guardians of the Galaxy. Oh, and we also saw the first awesome look of Jane Foster as female Thor. Together, they team up in order to defeat Gorr the God Butcher, played by Christian Bale. Taika Waititi will return to direct the fourth Thor movie, as well as reprise his motion-capture performance as Thor's ally Korg. Tessa Thompson will return as Valkyrie, and Natalie Portman will return as Jane Foster.
Jaimie Alexander is also returning as Sif, following the character's brief appearance in Loki. A great director, strong cast, and an interesting plot, Love and Thunder looks to meet, if not exceed the hype set by Ragnarok. The movie has a release date of July 6.
SHE-HULK: ATTORNEY AT LAW
While all the MCU movies to be released this year are sequels, the Disney+ shows are set to introduce new characters to the ever-expanding roster. She-Hulk: Attorney at Law is one such example. Tatiana Maslany will play Jennifer Walters, a lawyer who deals with superhero-related cases. In the comics and in the show, Jennifer gets a blood transfusion from her cousin Bruce Banner, which gives her Hulk-like abilities. When Jennifer transforms into She Hulk, she still retains her intellect and sense of thought, much like Bruce did during Endgame. Jennifer will have to balance both her life as a high-profile attorney and new found powers with the help of Bruce.
As seen in the first trailer, Mark Ruffalo will return as Banner and in an interesting twist, Tim Roth will return as the Abomination. For those who don't know, he was the villain from the often forgotten The Incredible Hulk and even made an appearance in Shang-Chi. Other cast members include Ginger Gonzaga, Renée Elise Goldsberry, Josh Segarra, Jameela Jamil, and Benedict Wong returning as Wong. The 10 episode series is set to stream on Disney+ this August 17.
BLACK PANTHER: WAKANDA FOREVER
After the death of Chadwick Boseman in 2020, it has been a big question mark if the role of T'Challa will be recast or not. And now we finally have our answer, he won't be recast. The first trailer for Black Panther: Wakanda Forever shows our favorite heroes and characters as they try to move on with their lives following the death of T'Challa, who receives a loving mural as seen in the trailer.
The official synopsis of the film follows Queen Ramonda, Shuri, M'Baku, Okoye, and the Dora Milaje fight to protect their nation against new invaders. We also get our first glimpses of Namor and Ironheart, both of whom play important parts in the wider MCU. With the critical, commercial, and cultural success behind the first movie, the sequel no doubt has a lot of expectations to live up to. And based on the first trailer, they might just meet it. Wakanda Forever has a release date of November 11, 2022.
THE GUARDIANS OF THE GALAXY HOLIDAY SPECIAL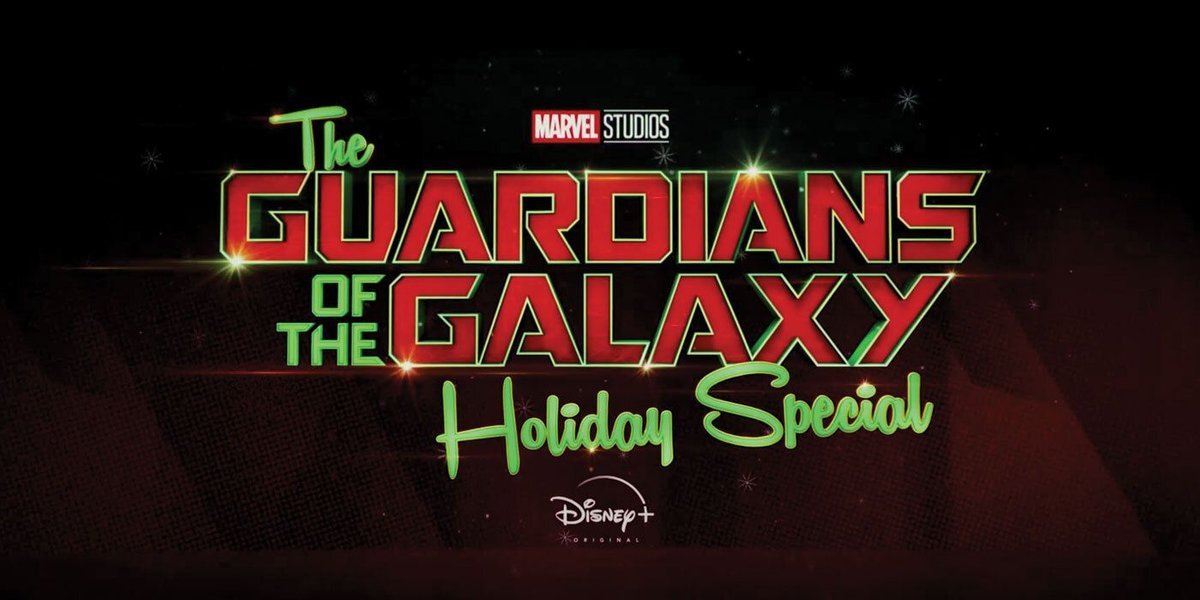 While the third Guardians of the Galaxy movie is set to be released in 2023, the year will feature a few cameos from the space-exploring team. Aside from Love and Thunder, expect to see them in their own holiday special. That's right, the Guardians of the Galaxy are getting their own holiday special. While we aren't sure what to expect given how this is the MCU's first-ever holiday special, we do know that it will feature the main cast and help fill in the story gaps between Vol. 2 and Vol. 3. So, this may become required viewing. James Gunn is writing and directing this special and is expected to be released on Disney+ sometime in the holidays later this year.
Continue Reading: 6 Important Life Lessons We Learned From Marvel Movies