It's back to school season and a return to campus, which means getting to experience those moments that make college life special.
Related: Meet Giland Lim, The Student Who Delivered UP Diliman's 2022 Commencement Speech
Recently, I went back to my college, Ateneo de Manila University, to pick up my toga for batch 2020's make-up in-person graduation. The trip was slightly emotional as it was the first time since the pandemic began that I returned to the campus. And seeing the old buildings, as well as the students walking around campus hit me with a nostalgia. I was very lucky to experience nearly all of my college life without the constraint of the pandemic. But those last few months being cut away from me and the rest of batch 2020 stung badly.
In essence, I didn't really give a proper goodbye to the school as all those college memories started to flood my brain. It was emotional, happy, and sad all at the same time. I miss these moments. With a new school year kicking off and students now being allowed to have full face-to-face classes once more, it dawned on me on we sometimes take for granted these moments that in hindsight form the backbone of our college experience. With that being said, here are some words of advice from a college grad on what the new batch of students shouldn't take for granted now that they are back on campus.
ACTAULLY BEING AND STUDYING ON CAMPUS
Nearly everyone who went through online classes can tell you that it was not easy. So, with the return to school, it's fair to say that you should take advantage of the moment. Savor the fact that you are in a proper learning environment and get to walk about campus more or less freely. Eat in the cafeteria, sleep in the library, or take in the scenic nature. Take your time to enjoy those leisurely walks around school. Online classes have definitely taught us that school is not a bad place to be in. The next time you find yourself on campus, just remember that their was once a point it time where your return was not a guarantee.
USING THE SCHOOL BUILDINGS
There is a reason why campuses have so many buildings. Most of their resources are for your use. Eat your meals and snacks at the cafeteria or the many dining spots around campus. Take a breather at by the bench in between your classes. Shoot some hops at the covered courts. It truly is a different world to be able to do lab work or PE in the proper setting and not in your bedroom. Just being inside an actual classroom is so much better than watching class from your computer at home.
The school library should honestly be your friend at this point. Aside from being a great place to learn, study, and do your research, it's also a good place to rest, wait, and even take a deserved nap. I sometimes think about returning to the Rizal Library to just take it all in. But that won't be easy because I am no longer a student. So, don't take for granted what your school has to offer because as you know, that can be taken away from you in an instant.
SCHOOL SUPPORT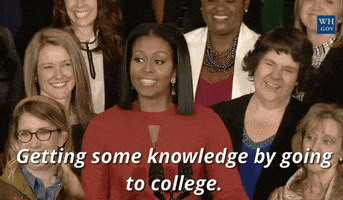 College is meant to prepare you for your inevitable entrance into the real world. So, when the school's placement and careers office holds events to help your career, take it. In Ateneo, I was lucky enough that the school helped us get a SSS number and NBI clearance before I graduated. I even got my first internship after I attended a sponsored talk from Kalibrr on campus. Adulting is not easy, especially with the added stress of the pandemic, so make the most out of the support system your school provides to make things less of a hassle.
BEING WITH FRIENDS
It goes without saying that face-to-face classes means that you can see your classmates and friends nearly every day. While social media is a great tool to connect with others, nothing beats the connections you build when seeing someone in-person. I yearn for the days where I could just casually hang out with my blockmates at the cafeteria or library as we wait for our next class. Online class and breakout rooms cannot replicate the feeling of sitting beside those special people. This is why you should really savor those moments with your blockmates and classmates because you never know what may happen next. And remember, whatever gimmick you decide to do with your friends, always keep safe and watch out for each other.
BEING FACE-TO-FACE WITH THOSE SPECIAL TEACHERS
Yes, we all know that every school has their resident terror profs. But there are also professors who are very much worth the hassle learning from, especially in face-to-face classes. Just like you, many teachers struggled with online classes, maybe more so. They worked hard to prepare for their students' return which is why it helps to show some appreciation. Online class really does not compete when learning from the best up close and personal. College brings those moments where you have a prof who brings a profound change in you. I had those professors and I would love to take their classes again if I could. So, make sure to make the most of these face-to-face moments as these profs have a lot to share.
FOOD TRIPS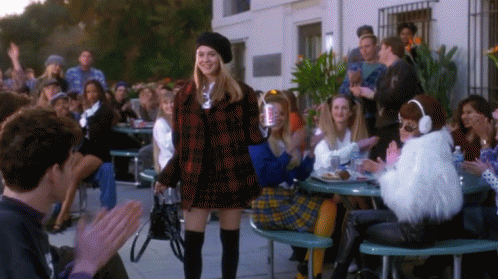 Eating food in and around campus is an experience that hits different. We all have those secret spots in the area to go for our daily meals. When I was in college, some of my most memorable moments were dining and discovering spots around Katipunan and checking out what the vibrant street has to offer. These are experiences I can't repeat because some of these places have since closed and eating on campus feels different when you are not a student. Food trips won't be the same for me anymore, which is why this is something you shouldn't miss out.
THE SCHOOL EVENTS AND ORGS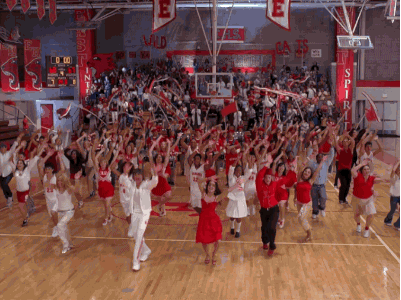 People often like to joke that there are those who just want to get a BS Org. But truly, the org life is a whole experience. Aside from the experience you'll get and the friends you'll make, orgs also serve as great opportunities to network for your future career. As a working adult, I have reached out to some of my former orgmates to help me with my work and they've pulled through every single time. I even professionally worked with some of them over the past year. And events organized by orgs are some of the most fun events you'll ever go to in your college life.
Continue Reading: So, You Got A Rejection Letter From Your Dream College. What Now?