Getting rejected from your dream college is a nightmare scenario that sadly can happen even to the best of us. But as we eventually learn, it doesn't mean the end of the world.
Related: How I, A Fresh Graduate, Got A Job During The Pandemic (Hint: It Wasn't Easy)
Going to college is a privilege and dream many students wish for and parents hope for their kids. Even if you aren't at that stage of your life to worry about these things, you probably have seen a movie or piece of entertainment that has featured the topic, from Harry Potter getting his acceptance letter to Hogwarts to Peter, MJ, and Ned worrying about not getting into college in No Way Home. But before you can go through all that, you first have to get accepted in a college, and for some, that is not only difficult, but a source of anxiety.
The college entrance exam will be one of the most important tests you may take in your entire life. That college application will become one of the most edited and scrutinized forms you could fill in your whole life as you think of what to include and say to make you "admission worthy." We all hope and choose to believe that we will get into our dream college/university. But the reality is, that isn't always the case.
For every story you hear of a student getting into eight different universities, there are countless more of those who get rejected you don't hear about. There are only so many spots available that thousands of students applied for. It can be heartbreaking and depressing, as if the world has given up on you. Reading that admissions letter or list seeing "rejected" on it can be a numbing expereince. But we are here to tell you that your life isn't over. As gloomy as it may appear to be, this isn't the end of your academic journey.
YOUR FEELINGS ARE VALID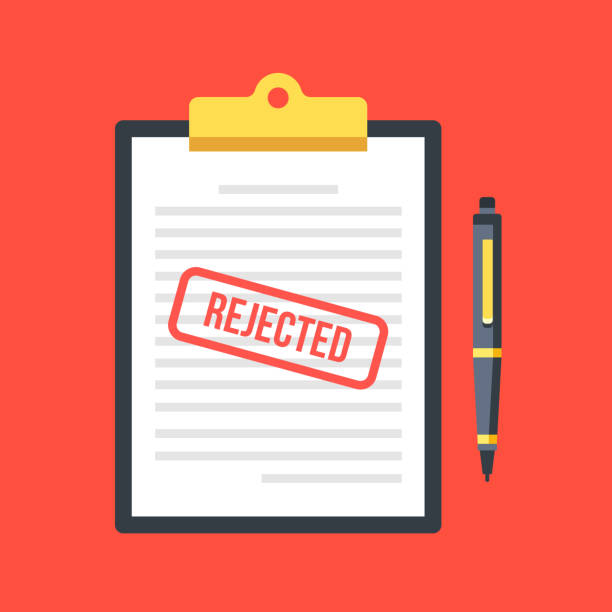 For starters, if you're feeling sad, hopeless, or even angry, then it's okay to feel those things. You have every right to do so. If ever you get that rejection letter or email, it's okay to go about it however you want to. Scream, cry, even have a binge fest. As much as we hope for all our well laid out plans to push through, the reality is that life is here to tell you otherwise. We all process and cope from traumatic events like this differently and that last thing you need is to bottle up those emotions. If you want to let it out, let it out. The point is, when the initial reaction hits, just fall into it and acknowledge those emotions. After all, you worked hard for that application and test.
When I was applying for universities in 2015, my mind was dead-set on UP Diliman, studying a degree in film. It was my dream school and course as I wanted to become a filmmaker. I was so sure of getting it that I started planning what my next four years would look like. To this day, I still remember where I was when I got my rejection letter. I was at the mall with my friends and we were about to watch Star Wars: The Force Awakens. It was a December night and UP released those who got accepted into their schools.
When I checked my name, not only was I rejected from Diliman, but I got waitlisted from my second option, which was UP Los Baños. I was crushed and pretty much fuming, but after talking to my family and friends, I calmed down and had a clearer head to plan my next moves.
PLAN WHAT TO DO NEXT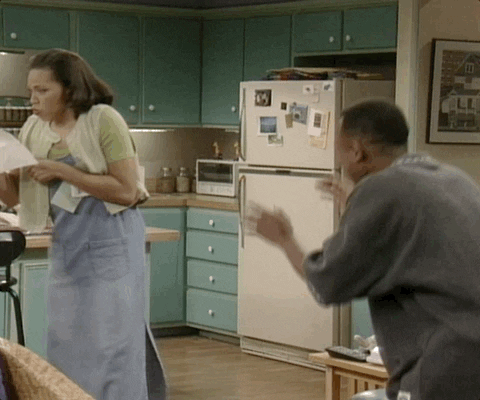 Once you go through your feels and find some time to process the initial shock, the next thing you need to plan what to do next. As much as it feels like it, the world won't stop turning. Take your time to grieve, but once that's done, you need to chart your many options. For starters, you could go to your second option, you could file an appeal, or you could talk to your dream college's admissions office and ask how else you can possibly be accepted through transferring. Every college and university around the world has their own process for applicants who got rejected or put on a waitlist. The same process more or less applies when you got into your dream school but not with the scholarship you were hoping to fund your education.
It's really up to you to decide which path or option is best for you. This is where your determination comes in. For me, I decided to go to my second option, which was Ateneo De Manila University. Honestly, I wasn't happy in the beginning studying there and I planned on transferring to UP Diliman later down the line. But lo and behold, I actually enjoyed my time in Ateneo. I ended up finishing my four years there, happy with both the people I met and lessons I learned. I sometimes think about what my life would be like if I went to UP. But at the end of the day, I have no regrets. And that's how life can be like sometimes. What's important is that you do what feels right for you.   
IT'S NOT THE END OF THE ROAD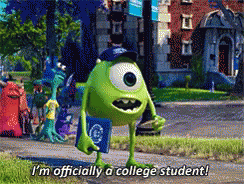 At the end of the day, you just need to know that this isn't the end. Reading that you got rejected or put on waitlist from your dream school can be heartbreaking. But take it from me and a lot of other students who had to shift gears, know that your future isn't over. As long as your heart is into it, you will find a way, whether it be finding a way to re-enter your dream college or finding a new opportunity that you weren't expecting would open new doors for you. Be open to these new opportunities. This rejection should no way define who you are, nor should you pity yourself as a failure. This is just one set back, not a full stop in your life's journey. And as many stories of triumph go, it isn't always a smooth sail to success.
There's nothing wrong with making mistakes, as long as you get back up and learn from them. As Taylor Swift said during her NYU commencement speech, "My experience has been that my mistakes led to the best things in my life. And being embarrassed when you mess up is part of the human experience. Getting back up, dusting yourself off and seeing who still wants to hang out with you afterward and laugh about it? That's a gift."

If it is really what you want, and you have persistence in spades, there's nothing wrong with re-applying again. By the time you graduate, people will remember your achievements and not how many tries it took you get accepted. So, for those out there planning their college futures, know that a rejection letter doesn't mean it's officially over. This is only where the exciting part begins, best believe that. And look, you'll realize that you end up where you are meant to.
Continue Reading: College Students Share Their Feelings On Having Face-To-Face Classes Again