2023 means new adventures for many people. For Jodi Sta. Maria, that meant adopting a stray cat from the airport.
Related: 12 Wild Pop Culture Moments From 2022 That Should Be Taught In Schools
A new year is here, which means twelve months of new stories, adventures, growth, change, and everything in between. Most of us hope and expect something exciting to happen in our lives as the year goes by. But for Jodi Sta. Maria, that moment happened just as 2023 began with the international award-winning actress rescuing and adopting a stray kitten at the airport. It's the kind of wholesome plot twist energy we want to manifest this 2023.
NAIA IN NAIA
The heartwarming moment happened when Jodi flew back to Manila from Japan after the holidays. But aside from enjoying her vacation, Jodi was about to enter her latest role in life, a mom to a stray cat. As she shared on social media, Jodi was making her way out of NAIA Terminal 1 when she came across a lost kitten among the sea of people rushing in the busy terminal.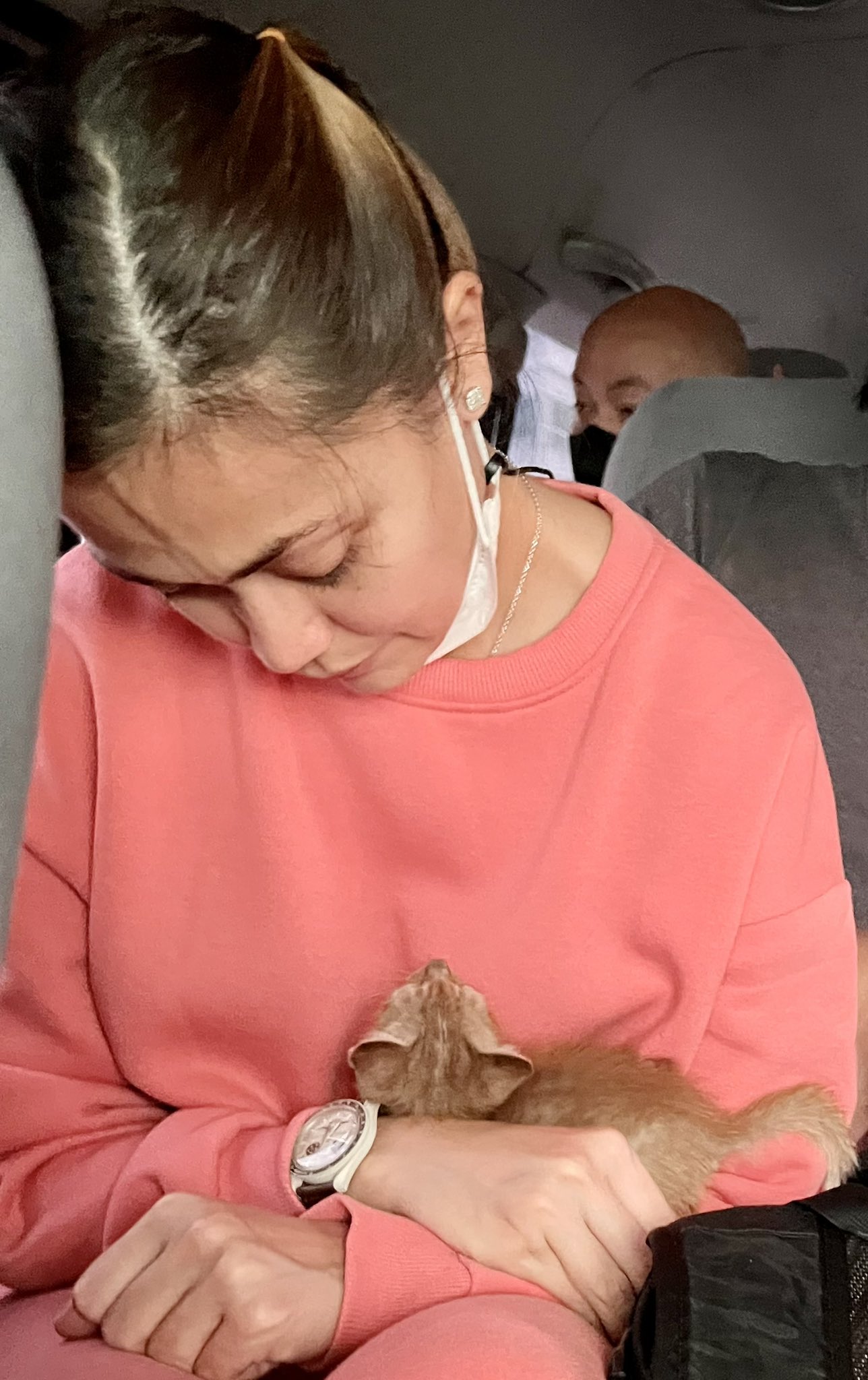 A passenger even got mad at Jodi for stopping to see the cat and told her "Wag nyo kasing iwan kung saan-saan alaga nyo." As if it was destiny itself who talked to her, Jodi decided to adopt the cat right on the spot. She named him Naia (pronounced Na-ya) and brought the cold little kitty to her home.
FURPARENT JODI STA. MARIA
Since then, Jodi has taken to social media to update us on her new cat Naia and how he's been doing. For starters, Naia likes sleeping inside a mineral water carton. Meanwhile, Jodi brought Naia to the vet, which revealed that he was a domestic shorthair, to get him dewormed, cleaned, and have his vitamins and medicines.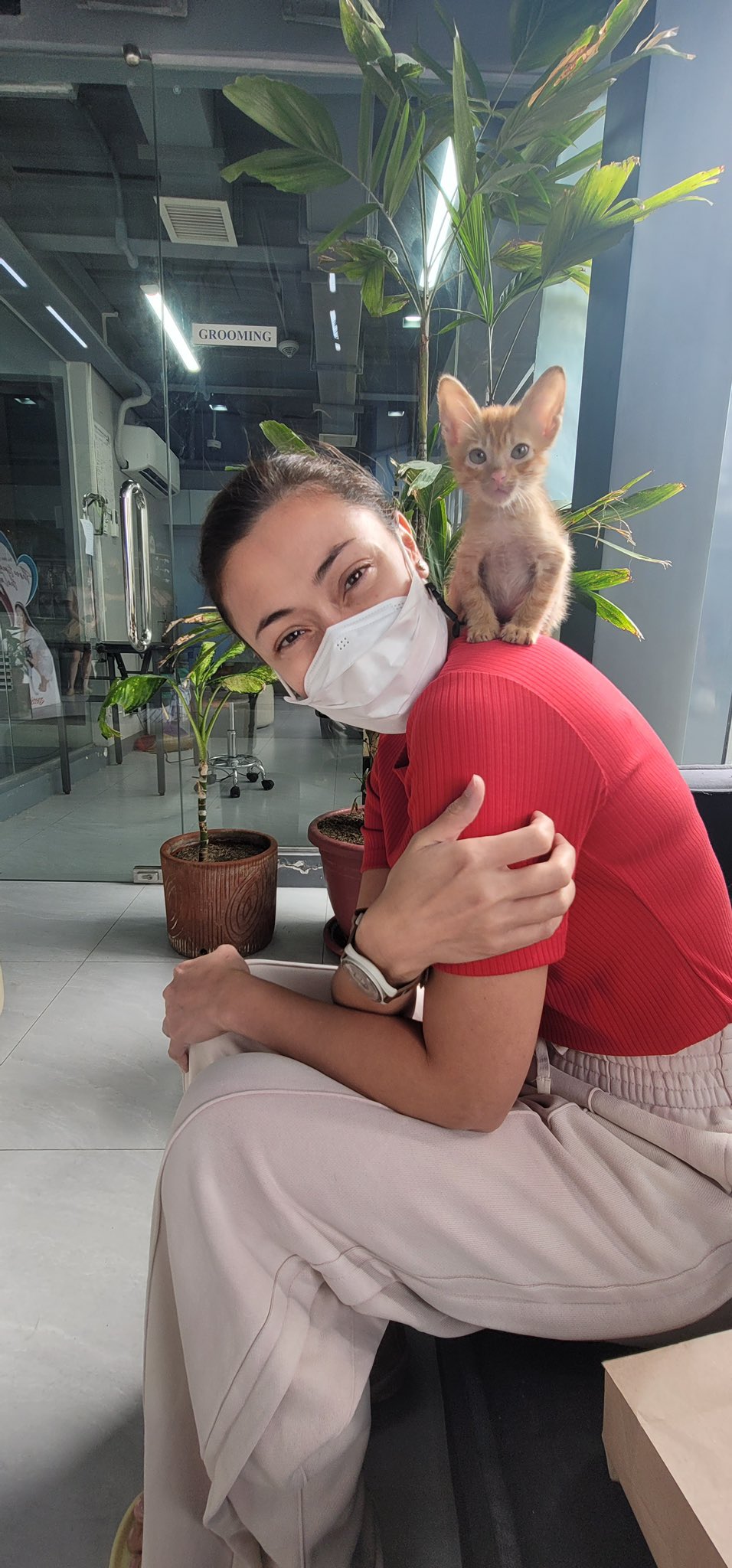 As Naia gets used to his new life, he's already been eating and playing more and even learned how to use the cat litter box. Naia hit the jackpot when he and Jodi first crossed each other at the airport. In just a few days, Naia is already showing signs he's been getting heathier. It's still early days for Naia but the way Jodi Sta. Maria has been taking care of him and has us feeling so warm and fuzzy inside. We're claiming this wholesome energy for the rest of the year.
Continue Reading: This Student Made The Most Wholesome Movie About The Cats Of Ateneo