Join Team WISE as they explore love, friendship, and youthful aspirations in iWantTFC's newest teen-oriented show, Tara, G!
Youth-oriented shows have always been a part of the Filipino media and psyche. From the classic shows like Tabing Ilog and Gimik, which revolved around the lives of adolescents, to the more recent and much-loved teen-oriented rom-com series He's Into Her, it's undeniable how for many young Filipinos, watching these youth-oriented shows depict relatable struggles of the youth. It's like having a friend or a barkada that you can empathize with. And you'll feel just the same feeling of belonging with iWantTFC's latest offering, Tara G!
Related: He's Into Her Season 2 Finale Recap And Review: An End Of An Era
MEET TEAM WISE
Tara, G! follows the story of Team WISE (Walang Iwanan Sa Ere), a group of friends navigating through life's challenges, as well as exploring love, friendship, and youthful aspirations in a fictional town called La Guerta.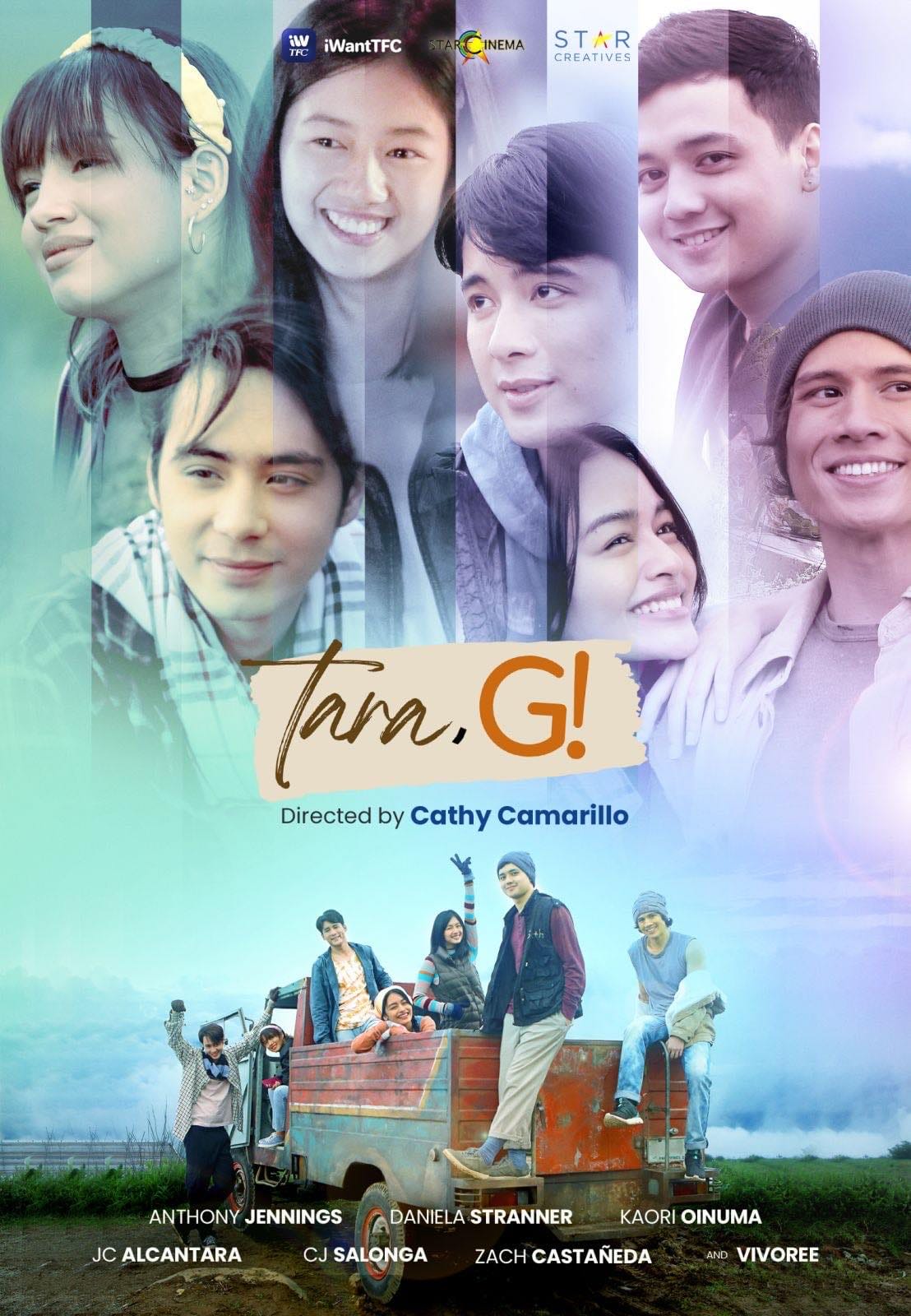 "I think this is not just a coming-of-age na youth-oriented [show]," series director Cathy Camarillo explains. "Pinakita dito 'yung papaano sila nagmalasakit sa community nila, papano nila ni-nurture 'yung journey na 'yun as they mature dun sa dapat nilang choices na haharapin."
Starring a who's who of up-and-coming young stars like Anthony Jennings, Daniela Stranner, Kaori Oinuma, JC Alcantara, Vivoree Esclito, CJ Salonga, and Zach Castañeda, the new teen-oriented series puts more emphasis on Team WISE's relationship with their community and their dream of bringing back La Guerta's pride and glory by cultivating coffee, which they sell as beans and coffee wine.
Enter Rocky (Anthony), the cheerful and charming leader of the group; Legs (Kaori), the team's caring princess; Dan (JC), who's overcome with his feelings for Legs; Jengjeng (Vivoree), their OG baby girl with big dreams; their go-to guy Will (Zach) who's also a protective brother to Smith (CJ), the barkada's genius kid.
Their seemingly harmonious lives get disrupted when an outsider, rich girl Cars (Daniella) arrives and accidentally ruins their stockpile of coffee wine, which Team WISE has worked so hard to make. Add to that some romantic conflicts (e.g., Dan's jealousy of Legs and Rocky's closeness) and the adults forcing them to leave the community for a much better town to fulfill their dreams, then the team's friendship and hopeful outlook are surely put to test.
"Sobrang refreshing talaga 'yung vibes ng lugar, mga tao," shares Vivoree about Atok, Benguet where they shot the series and where the team's reel and real-life friendship began. "Iba rin 'yung temperature, talagang malamig. Pero doon sa Atok, kahit na malamig, you somehow feel warm and safe."
You can also watch Tara, G!'s cast talk about their real-life struggles in the show's Tara, G! Kape't Kuwentuhan YouTube series. There's also a live reaction show called Tara, G! With Me on iWantTFC's Facebook page and YouTube channel where the cast reacts to the episodes. Are you ready to meet your newest barkada? Watch the show's first full episode for free through this link. A new episode drops every week on iWantTFC.
Continue Reading: Everything You Need To Know About The New Gen Musical Series, 'Lyric And Beat'