We're calling it, Dara is a fashion chameleon.
Dara's really out here collecting fashion week invites like infinity stones for the last few years. The good thing about not having brand ties? Being seated front row to all of the shows in every fashion capital. In fact, Dara is in Paris as we speak, and her fans are hyped up knowing that she's the type to go all out when it comes to fashion. (Remember when she brought Chocnut with her in 2019?) She doesn't just dress up, she studies each designer's aesthetic before deciding on what to wear in their shows. While we wait for her stylish fits this year, here's a round up of Dara's best fashion week looks over the house.
READ MORE: 11 Times Sandara Park Was The Supportive Ate That You Needed
1. BALMAIN, S/S 2019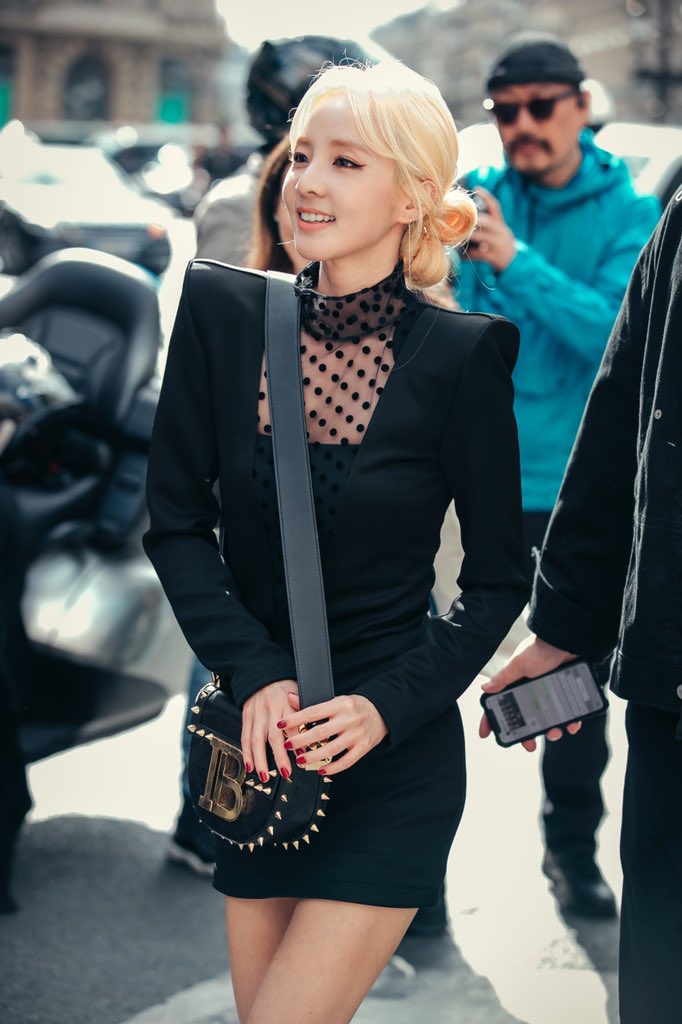 Sometimes we forget how petite Dara actually is. She can easily fool us into thinking she's 5'9″ when she stepped out in this Balmain mini dress with power shoulders in 2019.
2. VIVIENNE WESTWOOD, S/S 2019
Dara in a cropped jacket, skirt, and shirt with oversized collar? She swapped the usual boots for wedges styled with socks at the Vivienne Westwood show.
3. THOM BROWNE, S/S 2019
Dara in Thom Browne will always make sense. She nailed the whole look from her suit with a frayed duck detail, the mini backpack, and the Mary Janes.
4. OFF-WHITE, F/W 2019
Dara attended the Off-White F/W 2019 show in an oversized distressed logo sweater and blue leather equestrian boots. Yes, please!
5. COURREGES, S/S 2019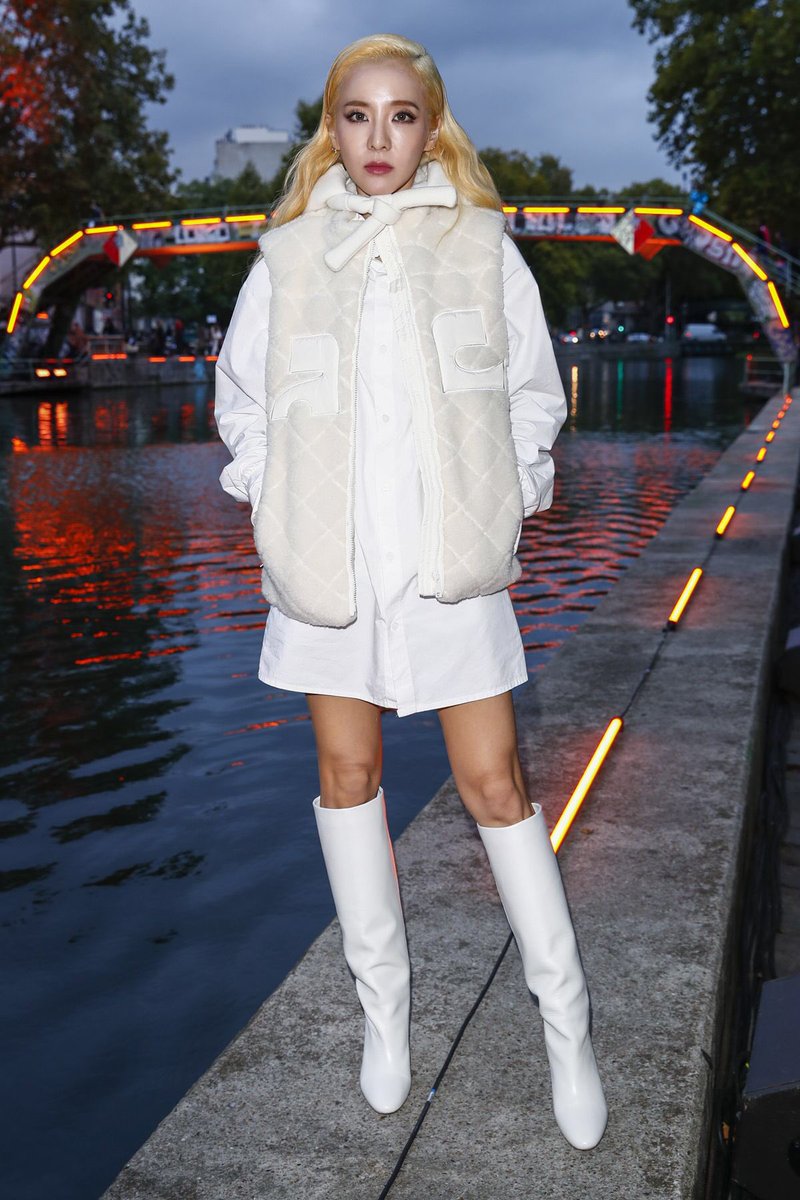 Dara wearing a hat as a hoodie? Very on brand. The shearling quilted vest by Courreges looked just as cozy.
6. ANN DEMEULEMEESTER, S/S 2019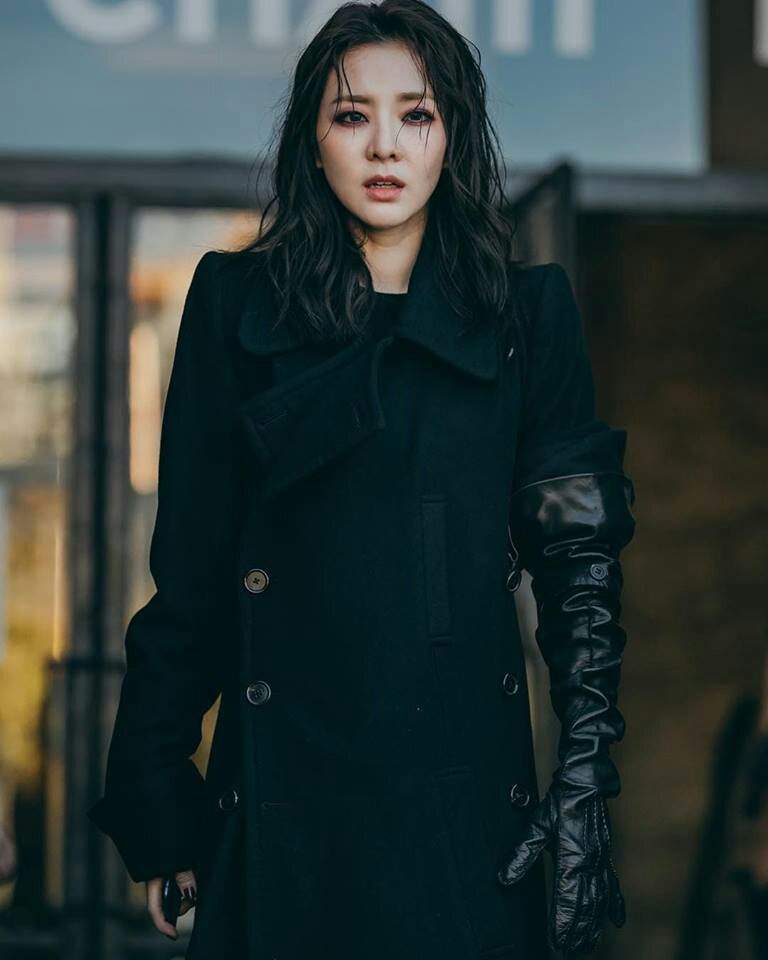 Who doesn't love goth Dara? At the Ann Demeulemeester show, she wore an all black coat, a leather glove, and debuted a darker look. Kylo Ren would be proud.
7. KENZO, S/S 2019
Only Dara can make florals look groundbreaking at Paris Fashion Week. The fact that she wore red brows casually goes to show how bold she is.
8. MARINE SERRE, S/S 2019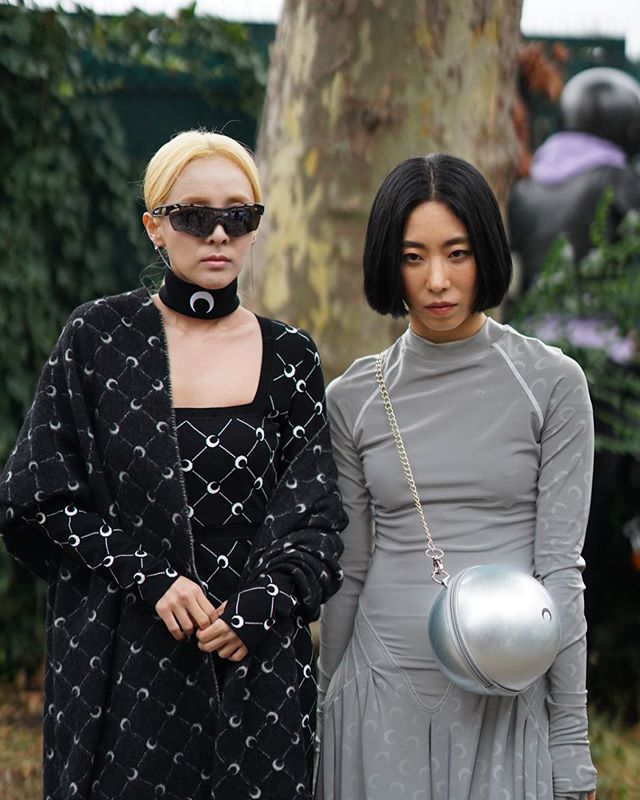 Dara's already been in Oakleys way before everyone else as seen on her dark monogram look at the Marine Serre show.
9. VIVIENNE WESTWOOD, F/W 2019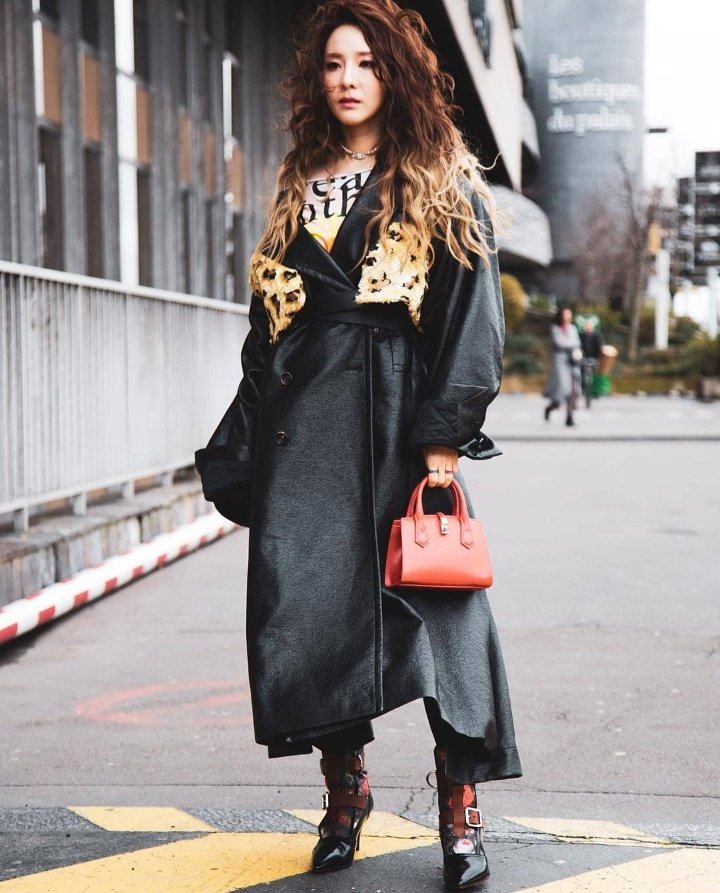 Dara's always in colorful streetwear, but for Paris Fashion Week, she wore a printed coat, a shirt, her pearl choker and boots by Vivienne Westwood. Punk but classy, we like.
10. BALMAIN, F/W 2019
Fact: Dara kills it in Balmain every single time.
11. RICK OWENS, S/S 2019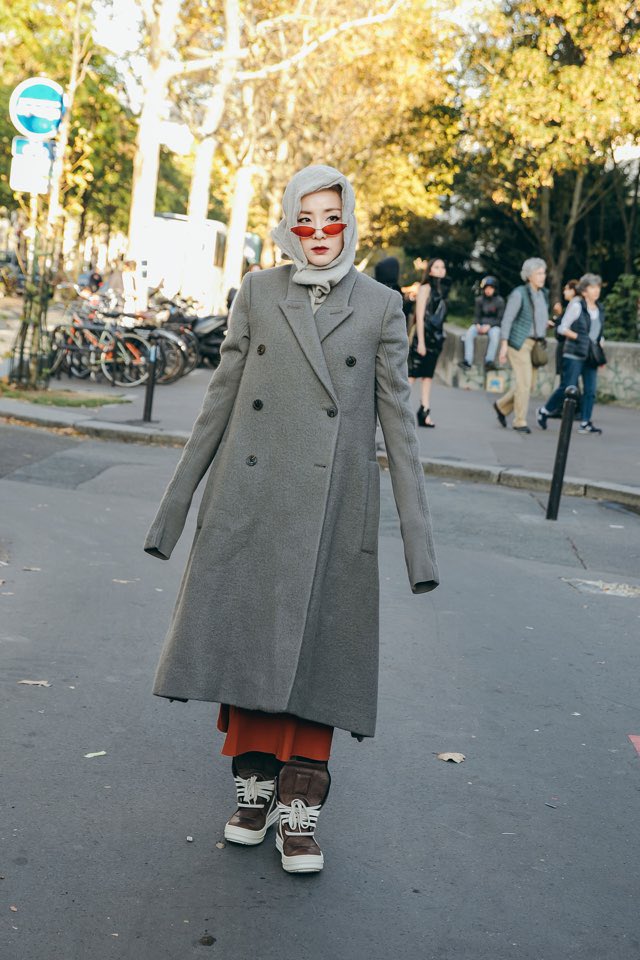 Dara going incognito mode with a wool coat, tiny glasses, and geobasket hi-top sneakers by Rick Owens is correct.
12. ANN DEMEULEMEESTER, F/W 2019
We're convinced that Dara can wear anything at this point and still look good. HOW?
All photos from Oh-Dara
CONTINUE READING: Even After All This Time, Sandara Park Is An Artist Truly Worth Looking Up To