Joji, Jackson Wang, NIKI, Rich Brian, Ylona Garcia, and more. Prepare to be on Cloud 9 when 88rising's Head In The Clouds Festival heads to Manila.
Related: Ylona Garcia Continues To Make Waves Internationally As Seen In Her Set During The HITC 3 Festival
One of the many things people love about 88rising is their popular Head In The Clouds festival. Not only does the record company house and platform many Asian artists in the US and all over the world, they also hold a yearly festival that features some of the hottest Asian acts of today. Named after their label-wide albums of the same name, the festival is an annual coming together of some of 88rising's roster of talents that began a few years ago.
Since its inception, the festival has become a fan favorite and not to mention a whole day of Asian excellence. Its return to the live stage in 2021 flooded social media with enviable moments, like Ylona Garcia's killer set and Bibi kissing a fan. But if you've ever experienced FOMO for not being able to attend the festival, good news has come your way as Head In The Clouds is coming to the Philippines.
HEAD IN THE CLOUDS IN MANILA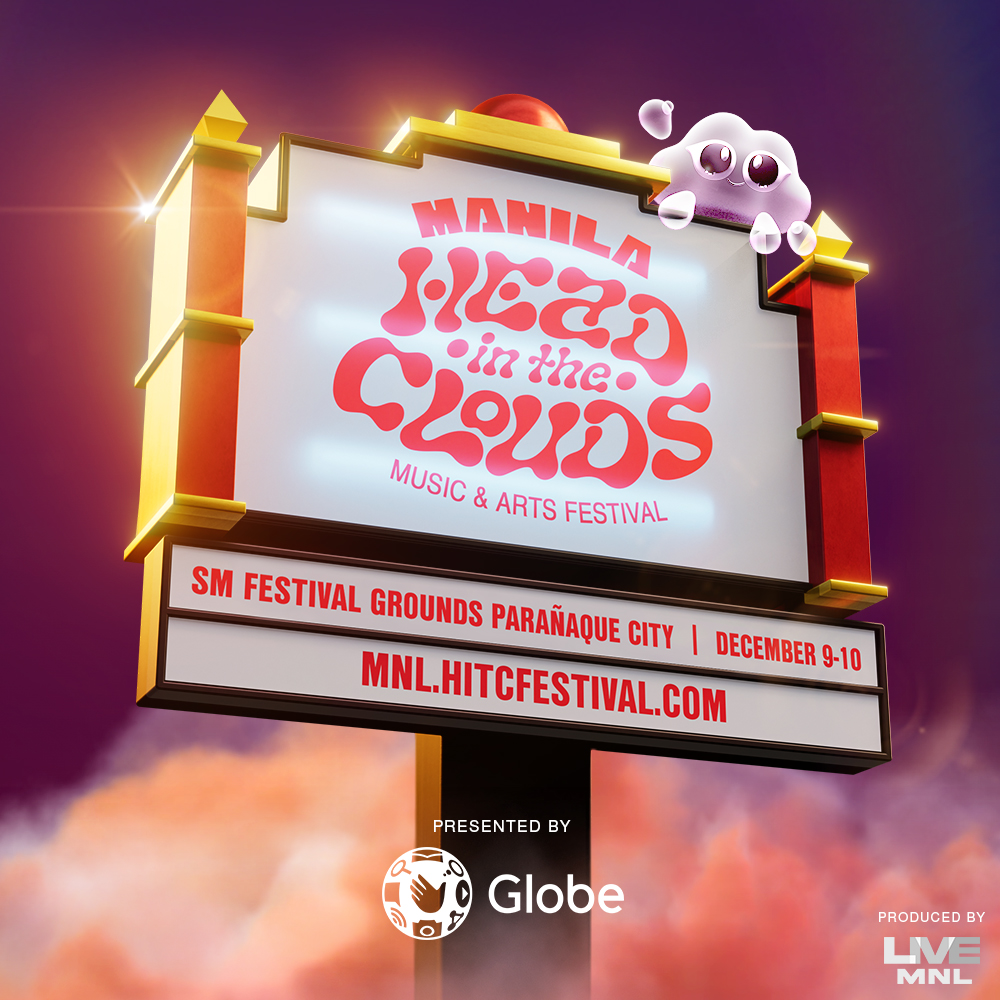 Announced on August 7, 88rising revealed that their Head In The Clouds festival is making its way to the country. Up until this point, the festival is usually held in the US, such as this year's edition happening on August 20-21 in California. This year sees its expansion to other countries as the festival is also coming to Jakarta, Indonesia, this December 3-4. Given how Indonesia is the hometown of 88rising's biggest stars Rich Brian, NIKI, and Warren Hue, it makes sense for them to bring the festival there. And 88rising's expansion also includes Manila with the festival coming in December.
HITC Manila will be a 2-day event happening on December 9 and 10 at the SM Festival Grounds in Paranaque City. Tickets selling will begin Wednesday, October 5 at 10am, PH time. You can get them here. As for the line-up, it's as epic as you expected. The diverse performers who are set to devour the HITC Manila stage include Joji, Jessi, Jackson Wang, NIKI, Rich Brian, BIBI, Warren Hue, MILLI, and Stephanie Poetri. Meanwhile, ZEDD will be the special guest of the event.
Of course, the festival wouldn't be complete without Filipino performers which is an impressive list of Pinoy stars like MANILA GREY, Ylona Garcia, SB19, Denise Julia, Manilla Kill, Zack Tabudlo, and more will also be performing.
SAFETY REMINDERS FOR THE BEST TIME
All this sounds like a recipe for the most epic weekend ever. But before you buy those tickets make your way to the festival grounds, there are some important rules and reminders to remember. Firstly, do not forget to bring your 2-day pass, ID, and vaccination card. Make sure to also wear comfortable clothes. Yes, you can serve a festival look, but make sure it's one you can wear for a total of 18 hours across two days. Next, bring a few personal grooming items in your hygiene kit such as baby wipes or a mild cologne to keep you looking and smelling fresh the whole day.
You'll be out in the sun for hours so make sure to pack that sunscreen or sunblock to protect your skin. The last thing you want is to get a sunburn at HITC. Also, bring a small umbrella, which will be useful just in case it (and we hope it doesn't) rains or to just block out the sun. Never get caught flat-footed with a low battery by bringing an extra fully-charged power bank. Lastly, don't forget to wear your mask and bring some hand sanitizer so that you can enjoy the festival and still keep safe.
A FESTIVAL UNLIKE ANY OTHER
Already, HITC in Manila will serve as a wonderful homecoming concert for Ylona Garcia after spending the last few years building her career abroad with 88rising. It will be her triumphant return and showcase of how far she's gone. This is something the young star also feels. "I'm so glad 88rising is bringing the Head In The Clouds Festival to the Philippines and I'm incredibly grateful to be part of it," said Ylona in a statement. "It's been a while since I've seen my fans back home. Can't wait to see each and every one
of them!"
Just knowing that the Head In The Clouds festival is coming here already has us excited. While concerts are returning, there hasn't been a whole lot of top-tier music festivals like Head In The Clouds in the country. So, the fact that the music and arts festival is actually coming is great news. 88rising always knows how to put on a show so this isn't one to be missed. Be ready to be treated to two days of excellence of global and local artists.
Continue Reading: Asian Domination: These Asian Artists Killed It During The 2022 Coachella Music And Arts Festival