All those prayers, wishes, and manifestations really did work with the Philippine stop of 88rising's Head In The Clouds Festival.
Related: Ylona Garcia Continues To Make Waves Internationally As Seen In Her Set During The HITC 3 Festival
One of the many things people love about 88rising is their popular Head In The Clouds festival. Not only does the record company house and platform many Asian artists in the US and all over the world, they also hold a yearly festival that features some of the hottest Asian acts of today. Named after their label-wide albums of the same name, the festival is an annual coming together of some of 88rising's roster of talents that began a few years ago.
Since its inception, the festival has become a fan favorite and not to mention a whole day of Asian excellence. Its return to the live stage in 2021 flooded social media with enviable moments, like Ylona Garcia's killer set and Bibi kissing a fan. But if you've ever experienced FOMO for not being able to attend the festival, good news has come your way as Head In The Clouds is coming to the Philippines.
HEAD IN THE CLOUDS IN MANILA
Announced on August 7, 88rising revealed that their Head In The Clouds festival is making its way to the country. Up until this point, the festival is usually held in the US, such as this year's edition happening on August 20-21 in California. This year sees its expansion to other countries as the festival is also coming to Jakarta, Indonesia, this December 3-4. Given how Indonesia is the hometown of 88rising's biggest stars Rich Brian, NIKI, and Warren Hue, it makes sense for them to bring the festival there. And 88rising's expansion also includes Manila with the festival coming here soon.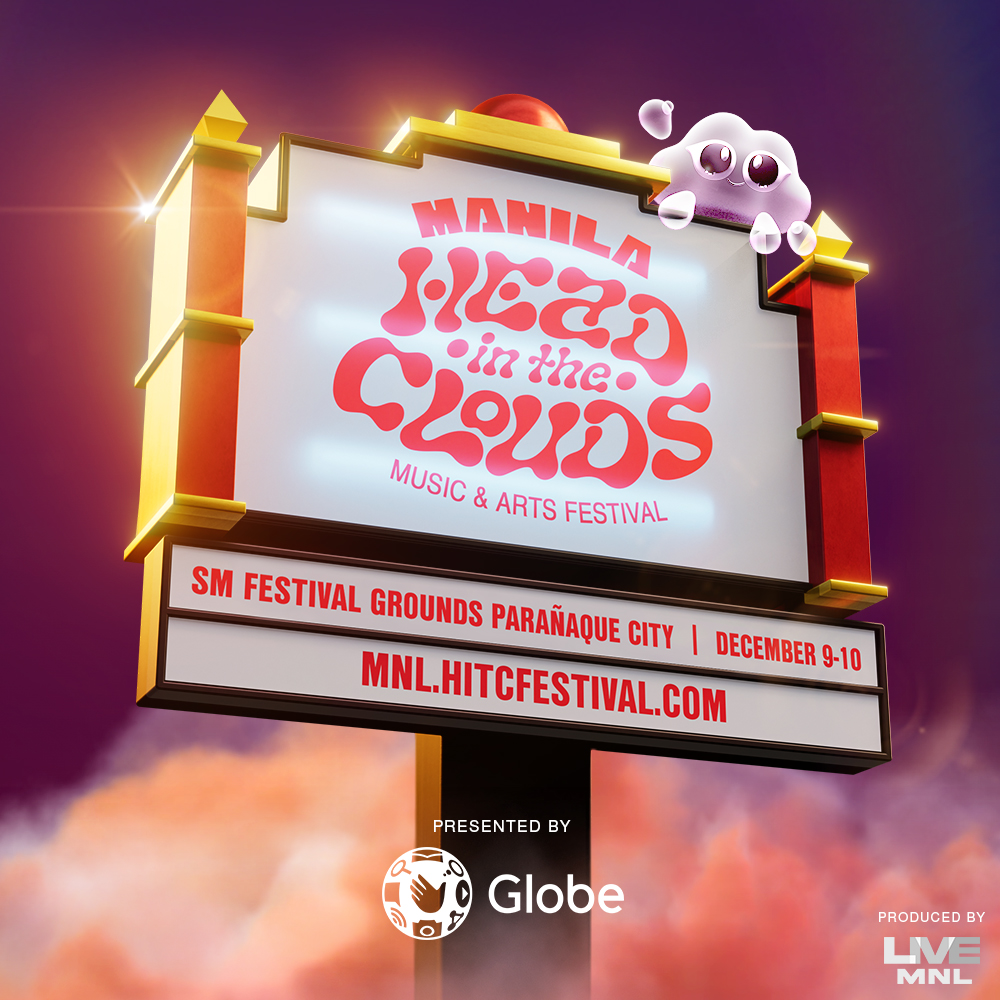 HITC Manila will be a 2-day event happening on December 9 and 10 at the SM Festival Grounds in Paranaque City. Ticket selling for 2-day passes begins this Thursday, August 11, at 10 AM PHT. Tickets will be made available here. No word yet though on the lineup. For anyone who hoped that something like this can happen, you must be feeling like you're in the clouds. Considering that the US edition of Head In The Clouds will feature Jackson Wang, NIKI, Rich Brian, CHUNG HA, Bibi, as well as Filipinos Ylona Garcia and No Rome, you could probably expect the same caliber of stars coming to Manila. Not only will Head In The Clouds in the Philippines be a great opportunity to see stars like NIKI, Seori, and Joji (fingers crossed they come), it will also be a chance to showcase many Filipino talents.
In particular, this could be a wonderful homecoming concert for Ylona Garcia after spending the last few years building her career abroad with 88rising. It will be her triumphant return and showcase of how far she's gone. Also, 88rising has a sub-label in the country called Paradise Rising, so they already have a roster of local acts to invite.
A FESTIVAL UNLIKE ANY OTHER
Just knowing that the Head In The Clouds festival is coming here already has us excited. While concerts are returning, there hasn't been a whole lot of top-tier music festivals like Head In The Clouds in the country. So, the fact that the music and arts festival is actually coming is great news. 88rising always knows how to put on a show so this isn't one to be missed.
Continue Reading: Asian Domination: These Asian Artists Killed It During The 2022 Coachella Music And Arts Festival