Looking to spend some quality time with your barkada, but don't know what to do? Then let these suggestions help you have an enjoyable Christmas with friends.
Related: Philippine Pop Culture-Inspired Funko Pops To Put On Your Wishlist
The Christmas season is once again in full swing, which means another time for family reunions, parties, and get togethers. If 2020 was a time for us to stay indoors, 2021 is the year when people are coming out and meeting their friends and family face-to-face. Of course, we should always practice proper health and safety protocols whenever we go out, especially considering that we are still in a pandemic and a new variant is currently making its way around the world. But as long as you're vaccinated, wear a mask, and observe proper health rules, then this Christmas can be a fun and safe time. If you and your barkada are fatigued with having Zoom and Discord meet-ups and are looking to have in-person activities, then here are some barkada spots you should consider.
SEE THE CHRISTMAS LIGHTS
One of the most anticipated parts of the Christmas season is the Christmas lights and decorations put up in homes and buildings around the city. If you want to get in the Christmas spirit, try taking a trip to the different Christmas exhibitions around the Metro. There's the Ayala Triangle Gardens' Festival of Lights, the SM Mall of Asia Night of Lights, and the CCP's lights show, to name a few. Enjoy the show and take in the Christmas feels with your friends at these visually appealing spots.
WATCH A MOVIE TOGETHER AT THE CINEMAS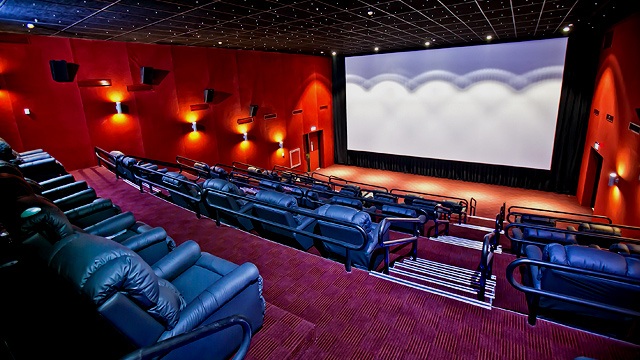 Now that movie theaters are finally open, why not enjoy a movie at the big screen? While you can't site beside your friends or eat snacks like before, getting to experience movies in cinemas again is worth the price of admission. If you want to make the screening more special, several cinemas allow you to rent out a movie theater for as low as 5000 pesos. Have that special private screening with your friends and enjoy the latest blockbuster at the comfort of a private cinema. Did someone say Spider-Man No Way Home private screening?
BOOK A STAYCATION AT A HOTEL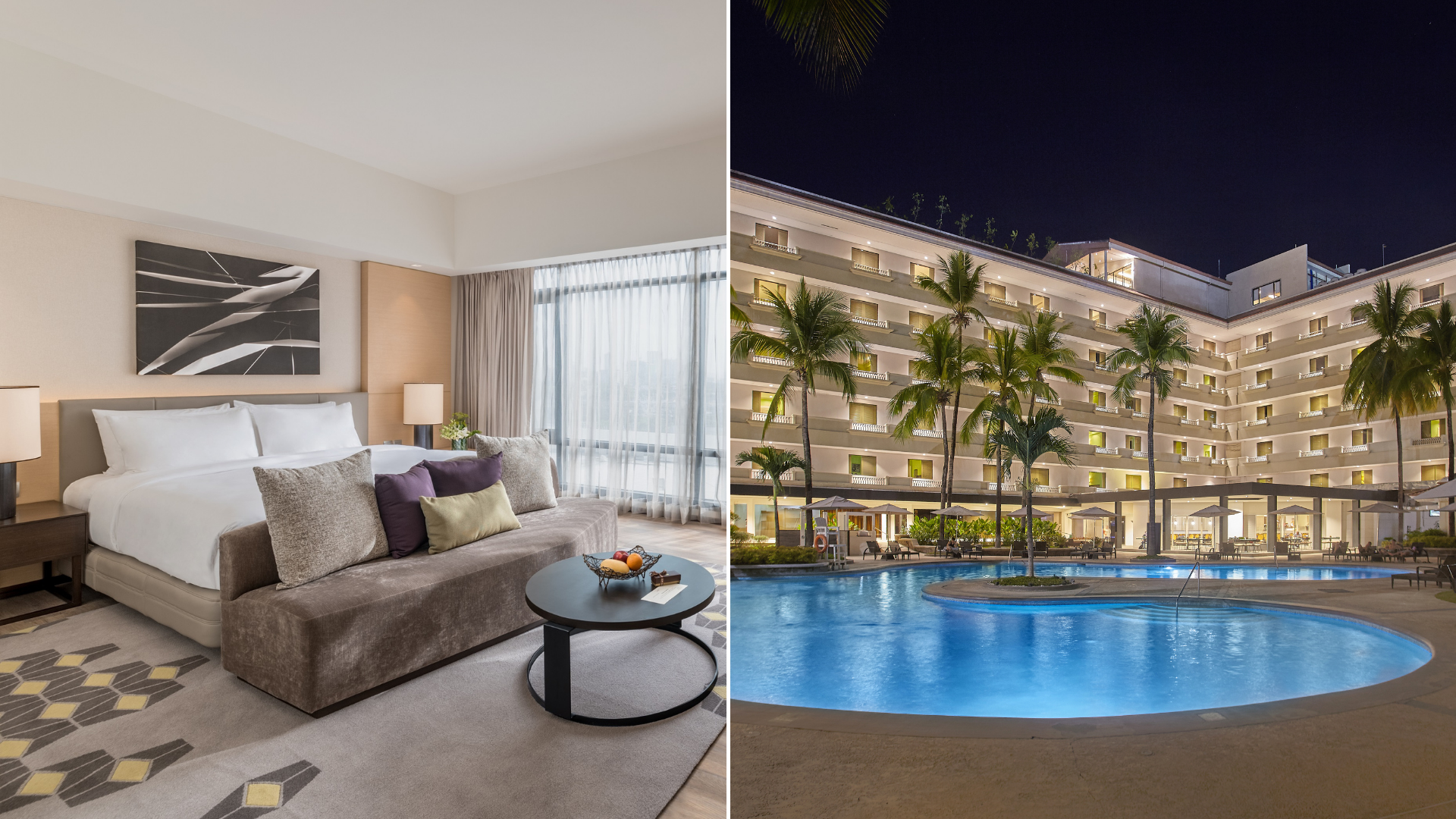 Flying abroad for vacation is still a complicated situation, especially with the Omicron variant spreading around the world. So instead, spend your vacation somewhere closer and book a staycation at a hotel. Many hotels around the metro allow you to book staycations. Spend a day (or two) with your barkada at the hotel of your choice and enjoy the amenities that it hast to offer. Book that deluxe sweet, enjoy the spa, and dine-in at a nice restaurant, you and your friends earned it.
ENJOY THE SIGHTS AND TASTES OF AL-FRESCO DINING
A few things beat a great time than a night of good friends and great food. You aren't lacking places to choose for your next hangout with your barkada. BGC alone has many spots that you can try and the best part is that you and your friends can enjoy your scroll through BGC with the many eye-catching Christmas decorations scattered throughout the area. The only thing you need to take into consideration is the kind of food you want to eat. Do you want a light brunch? Or do you and your friends looking to chow down on a hearty meal? The choice is yours. But the important thing is that you enjoy it with the special people in your life. And if this is going to be the first time you will be seeing your friends in person in a long time, then it makes for an even greater reunion.
YOU CAN'T GO WRONG WITH A (SAFE) HOUSE PARTY
When you think of a good time with the barkada, a house party is usually at the or near the top of the list. It makes for a great reunion and it's a near guarantee that you and your friends will have fun. You get to pick the food you eat, the games you play, and everything in between. And the best part is that it's done at the comfort of home. Of course, all of this should be done with health and safety protocols being observed. If you're feeling sick the day of the party, then don't even try it. It also helps if the party is held in a big an open space like a backyard. The last thing you need for your friends to catch covid.
BOOK AN AIRBNB
Can't go abroad but want to escape the city? Then book an Airbnb for the holidays with your barkada. Enjoy the nice cool breeze of your home away from home while spending quality time with your friends. The service isn't lacking when it comes to available vacation spots/homes in the province. You can get a house with a nice pool, a home with IG worthy views, or a house that's just a stone's throw away from the beach. It's up to you and your friends to decide what you're looking for in your getaway.
APPRECIATE ART AND HISTROY AT A MUSEUM
If partying or playing isn't your thing, then why not visit a local museum. The National Museums have reopened and their free of charge so not only do you get to see and appreciate Philippine art and history, but you can do it for free. Ayala Museum also recently opened its doors after going on renovation for the past two years so you may want to book a visit to see what's new. If your barkada is looking for something a bit different, you can visit museums with fun twists like The Dessert Museum, Art In Island, or The Mind Museum. There's also the newly opened Tales of Illuminia located in Ever Commonwealth for interactive art installation meets Philippine mythology.
TRY THESE TIKTOK CHALLENGES
If you're looking to spice up your next barkada get together, why not try these fun TikTok challenges? The first is the sandok challenge where a stack of bills will be layed on a table or flat surface. The participant is then blindfolded and given a big spoon, aka the sandok. The person will then have to scoop up as many bills as they can onto a plate for theirs to keep. As you can see, there can be a lot of fun in the game plus you get to take home money. And you don't have to use just 1000 and 500 peso bills, 20 and 50 peso bills can do just fine. Another TikTok challenge you can try is the rainbow picnic. This is where participants brings a food item based on every color on the rainbow and you and your friends compare what each of you picked for each color. This Christmas, spice things up by making it one gift per color of the rainbow and see what your friends bring.
VISIT THE BTS STORE
Are you or one of your friends part of BTS ARMY? Then this one's for you. If you missed the original BTS pop-up store earlier this year or want to experience it again you're in luck. A BTS Pop-Up: Space of BTS location will happen in SM Megamall. And the best part is that it's opening this Christmas Day, December 25. The store will be open until March 31, 2022 which gives you a little bit over three months to cop BTS merch. But given how the last BTS store's stay was extended, fingers crossed that this happens again. Just like last time, you need to reserve a slot before you can enter. You can book a slot here. There are also other K-pop inspired stores to visit such that are more fandom natural such as Chingu Dachi in Paranaque.
Continue Reading: 5 Things You Can Do Instead of Attending All Holiday Parties