While it did hurt to see these couples part ways, they did so in a civil manner, showing us that not all breakups have to filled with drama.
Related: No Gray Area: An Introspective Guide To Navigate The Relationship Unknown
Breakups are never easy. You spend all that time sharing a close and personal bond with a special someone for all of it to end in the way it does. Sometimes, it can even get messy. And when you add the whole world and culture of showbiz, celeb breakups can be on a whole other level. The drama that can come out of a celeb breakup can rival the storylines of teleseryes. And the vicious, uncalled for asides from the gossips? Don't even get us started.
But just because stars have broken up, that doesn't mean their split has to be a show played out for the world to see. Behind the tabloids and rumors are couples who just weren't meant to be and separate ways amicably. While it does hurt to split and go through your feels, these former couples prove that no matter your status in life, a breakup can always be mature.
MAUREEN WROBLEWITZ AND JUAN KARLOS LABAJO
What's amazing about Maureen and JK's relationship was how relatively low-key it was. The two were rumored to be dating as far back as 2017 before going public in 2019. They kept their relationship private and the two looked like they were going to last. But sadly, they announced their split on June 10. Their breakup though, was extremely mature as the two shared their positive sentiments of the relationship that was. JK even called it the most mature breakup he's ever had and thanked Maureen for their time together.
Aside from their sweet goodbye posts, they also stated that they will remain good friends, moving forward as they continue to grow. There are still some hurt feelings there, but the two just needed to move on and grow. May all breakups be this mature.
NADINE LUSTRE AND JAMES REID
It hurts being a child of divorce. But at least our divorced parents are still friends. JaDine stole the hearts of many around the world with their love both on and off screen. Many followed #TeamReal over their four year relationship. But as much as we hoped, Nadine and James weren't just meant to last, splitting up in November 2019 and confirming it in early 2020. Nadine and James haven't cut each other from their lives, far from it in fact. Since their amicable split, the two have remained good friends with both choosing to focus on themselves. They have even gone as far as to support each other's career, with Nadine being an artist under James Reid's music label, Careless Music.
ALYSSA VALDEZ AND KIEFER RAVENA
These two phenoms were really one of the It-couples of Philippine sports. But things were sadly not meant to be as 2022 saw their relationship come to an end. While the two technically didn't speak up on this, Alyssa's management did release a statement saying that no third party was involved. Tellingly, Alyssa wasn't here for the drama as she shared the statement on Twitter and asked fans to stop spreading false stories and lies, a potential dig at those saying that Kiefer cheated on Alyssa. If the two want to breakup in private, then let them be.
JOSHUA GARCIA AND JULIA BARRETTO
Joshua Garica and Julia Barretto turned their popular love team for reel to real when they dated for a couple of years. They eventually broke up in 2019, but their high profile split didn't result in bad blood between them. The two actors have remained best friends and have only said good things about each other. They also aren't opposed to doing projects together as they starred in the music video for Moira Dela Torre's Paubaya and are even working on a new movie together with Black Sheep Productions.
KYLIE VERSOZA AND JAKE CUENCA
Kylie Versoza has said that breaking up with Jake Cuenca wasn't easy and in fact hurt her. After all, many thought that this relationship was going to last. But when all was said and done, their three year relationship is going to be remembered not with regret, but love and growth. Jake posted on IG about the breakup and pointedly said that he has no regrets or bad feelings about their relationship.
At the end of the day, he's going to look back on it only the good memories. He added that they're ending the relationship like how they started it, as friends. It was an amicable split with Jake stating that he will continue to support Kylie in her future endeavors. As for Kylie, she's spent time focusing on herself with new opportunities on the horizon. We are all allowed to emote and focus our attention on other things when going through these things.
WIL DASOVICH AND ALODIA GOSIENGFIAO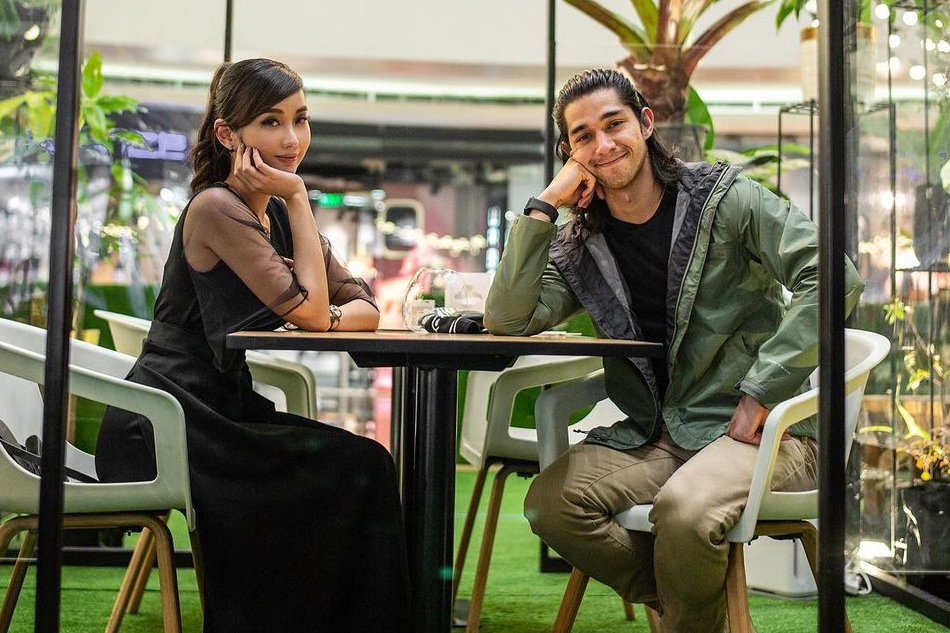 When gamer, cosplayer, and businesswoman Alodia Gosenfiao was spotted spending quite a lot of time with YouTuber Wil Dasovich a few years ago, fans speculated that the two were dating. And true enough, they confirmed their relationship in 2018. Many people were here for the Wil and Alodia pairing as they were seen as a power couple in the local YouTube community.
But alas, love decided to work in mysterious ways once more. In 2021, Alodia shocked fans when she announced that she and Wil had broken up. Since their split though, the two have remained amicable with both suggesting that their split was mainly due to the fact that they just were not meant to be. Wil has even said that despite what he may feel on the inside, he would be happy for Alodia if she found a new man.
Continue Reading: 8 UAAP Athletes And Their Partners Who Are Each Other's Biggest Cheerleaders