The campaign for Dolly de Leon in the Oscars race for Best Supporting Actress has finally started.
Related: 5 Reasons Why Triangle Of Sadness Is An Absolute Must-Watch
After countless, consistent, and continuous rave reviews and endless applause, veteran Filipino actress Dolly de Leon is tirelessly working her ass off, attending different film festivals and receiving recognitions, in the hopes of getting that Oscar nomination and eventually, fingers crossed, that elusive golden statuette.
Dolly's breakout role in Ruben Östlund's Palme d'or-winning satirical dark comedy Triangle of Sadness as Abigail, a toilet manager on a chaotic cruise ship, has earned her overnight popularity and much deserved attention in the film circuit. "I thought it was so amazing to play someone who has nothing, basically, and then to turn it around and be the one who is relied upon—someone who is followed, listened to, and treated as a leader," de Leon shares in an interview.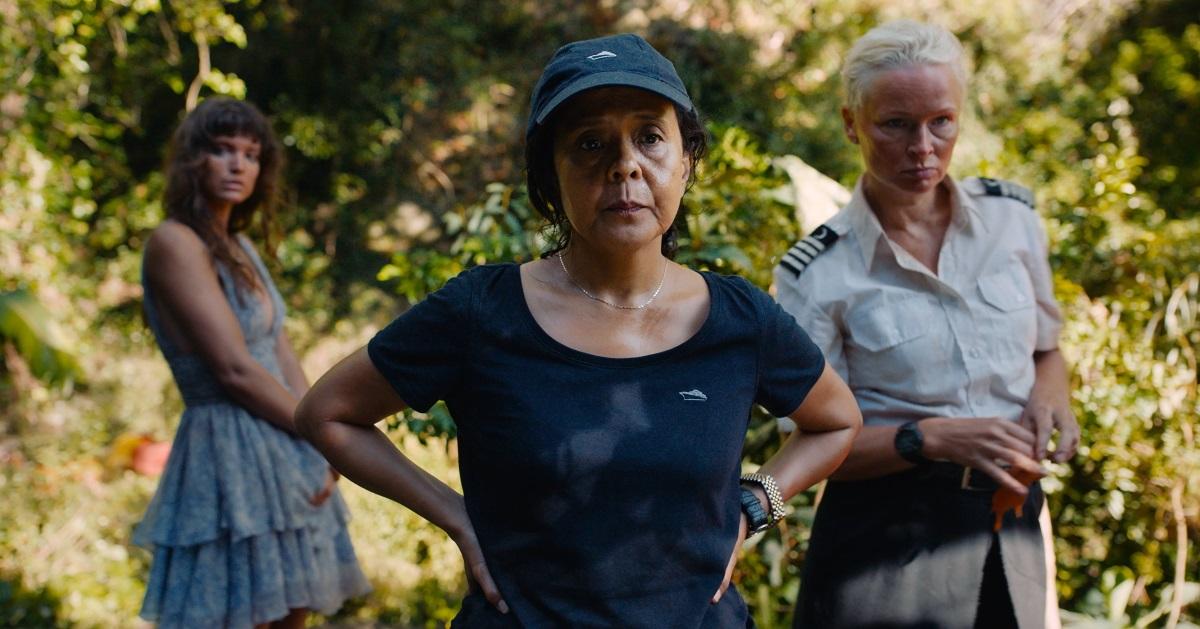 After the film's premiere in Cannes, which was received by a seven-minute standing ovation and especially louder cheers for Dolly's performance, the Filipino pride has now been touring North America to attend multiple premieres and screenings of the award-winning film giving her the exposure that she rightfully deserves. Neon, the distributing company responsible behind the success of Bong Joon-Ho's Academy Award winner Parasite, also backs up Triangle of Sadness (which like Parasite, is also a searing commentary on greed and power) and Dolly's campaign for the best supporting actress race.
DOLLY'S OSCARS CAMPAIGN
You might ask, what has Dolly been up to after her and her film's undeniable success in Cannes? Well, first of all, the Filipino Academy of Movie Arts and Sciences (FAMAS) awardee has signed with the talent management company Fusion Entertainment and with the California-based talent agency, Gersh. This is great news since Dolly, whose career spans 30 years of acting in theater, film, and television, landed her first international role without an agent.
After that, together with her co-star Harris Dickinson and director Ruben Östlund, Dolly had the North American premiere of Triangle in the 47th Toronto International Film Festival (TIFF) last September 14. (Östlund also had a speech during the premiere and dedicated the screening to the late Charlbi Dean, one of the film's leads and revelations, who died of an unexpected illness 15 days before the premiere.)
"It's a very emotional screening for us because of Charlbi Dean, our colleague, one of the main actors who passed away 15 days ago. We wanted her to be here, by our side, to share in this fantastic moment," shares Östlund. On the bright side, the film proved to be a massive hit with the audience as they received the film in a thunderous applause and joyful cheers.
Dolly De Leon is an absolute hit in Toronto. Massive cheers for her throughout the "Triangle of Sadness" screening. Rightly so! #TIfF22 pic.twitter.com/FMERSxDrHQ

— Manori (@manori_r) September 14, 2022
From Toronto, Dolly was off to Los Angeles to attend the Academy of Motion Picture Arts and Sciences (AMPAS) and Screen Actors Guild-American Federation of Television and Radio Artists (SAG-AFTRA) screenings of Triangle in late September where her scene-stealing performance was hailed as "perfect" and "revelatory." In a tweet, Variety Features Editor Jenelle Riley posted a photo of Dolly in the theater and said that the "SAG audience fell madly in love" with her performance and "had the crowd cheering."
As expected, SAG audience fell madly in love with Dolly De Leon at today's TRIANGLE OF SADNESS Q&A. Not only her wonderful performance but her story of being a working actor for over 30 years and landing this role without an agent – had the crowd cheering. pic.twitter.com/MQ6I8TVtxk

— Jenelle Riley (@jenelleriley) September 28, 2022
Then on September 30, Dolly went to Austin, Texas for the Fantastic Fest, the largest genre film festival in US, where Triangle was the closing film. Dolly attended the closing night party elegantly sitting on a chair while being carried by two shirtless men, which was a nod to her role in the film. An entrance fit for a queen like Dolly.
TRIANGLE OF SADNESS' Oscar-bound star Dolly De Leon @DollyEdeLeon enters #FantasticFest2022 on a beach litter / sedan chair carried by shirtless men at #FantasticFest in a nod to her role in #TriangleOfSadness – now playing @TheNYFF at @FilmLinc & in theaters soon #NYFF60 #NYFF pic.twitter.com/YTHMkV9NCs

— Ankit Jhunjhunwala at #NYFF60 (@fuzzyyarns) October 3, 2022
Dolly's latest campaign update is her attendance to the 60th New York Film Festival where she's joined by Östlund and Danish actor Zlatko Burić. The three were warmly received by the audience members in the screening where they also held a talkback. Neon has also just recently posted photos of the power trio during the special screening of the film at the Regal Union Square in New York.
As if all of that's not enough, Dolly will also be awarded with Breakthrough Performance Award at the 10th Middleburg Film Festival. She will be honored alongside The Woman King director Gina Prince-Bythewood, who will receive the Agnès Varda Award. The festival will be held in Middleburg, Virginia from October 13-16. Meanwhile, Dolly's newfound fame will continue to grow as Triangle continues to travel in the festival circuit with its Asian premiere at the Busan International Film Festival on October 6 and its UK premiere at the BFI London Film Festival on October 11.
HER CHANCES
Currently, The Hollywood Reporter's awards forecast by Scott Feinberg positions Dolly as a "major threat" to the five frontrunners in the Best Supporting Actress category including Jamie-Lee Curtis and Stephanie Hsu for Everything Everywhere All At Once, Claire Foy and Oscar nominee Jessie Buckley for Women Talking, and Thuso Mbedu for The Woman King.
On the other hand, Clayton Davis's prediction for Variety lists Dolly in the tenth spot in the category, Next in Line, joining Hsu, Foy, Angela Bassett (Black Panther: Wakanda Forever), and Kerry Condon (The Banshees of Inisherin). The popular awards prediction website Gold Derby also predicts Dolly as a possible contender together with Greta Gerwig (White Noise), Nina Hoss (Tar), and Vanessa Kirby (The Son) among other big names.
If all goes well and Dolly secures one of the five slots in the nominations, she will be the second actor of Filipino descent to ever be an Oscar nominee in an acting category following Hailee Steinfeld's nomination for True Grit. It will also be amazing if Dolly gets a best supporting actress nod while fellow Asian star Michelle Yeoh gets a lead actress nomination for Everything Everywhere All at Once. That will be both history-making and a celebratory feat for the Asian community who are often snubbed by the Academy.
But nominated or not, Dolly de Leon has already made her mark in the world cinema stage as the feisty Abigail, and no one could take that away from her. She has already made history by representing and championing Filipino talent. An Oscar nomination (or a win) is just a big cherry on top. "We have a rich history; we have a lot of stories to tell," Dolly asserts. "It would be great if [Filipinos] were represented more in mainstream media."
If you want to see what all the hype is about, you can catch Triangle of Sadness when it arrives in local cinemas on November 30.