From the words of the wise philosopher, Demi Lovato: "What's wrong with being confident?"
While the "dalagang Pilipina" trope will forever be rooted in a country as conservative as ours, it's refreshing to see women who go after what they want. It's such an empowering move knowing that you feel in charge of your life, especially when it comes to deciding who you want to end up with. Never mind the old-age comments like: "ka-babae mong tao," because honestly, we'd rather have things go our way than be cornered by someone who gives us the ick. We get it, following tradition's cool and all, not until it hinders you from true happiness.
Just take for example these celebrities who didn't shy away from manifesting and sliding into the DMs of their crushes. The confidence, the sassiness, we stan these daring female stars who made the move. Make no mistake cause these ladies are no damsels in distress. No fairy godmothers, and no waiting for their prince charming to come. The rest as they say is history—or HERstory rather.
READ MORE: We Asked People Why They Send Thirst Traps and the Answers Are Powerful
BELLA POARCH
For a shy girl like Bella Poarch, we were surprised to see her make TikToks about her ultimate crush, Joshua Garcia. TBH, who doesn't? They've been leaving comments on each other's social media accounts and Bella even admitted in a past interview that she indeed likes him after Joshua revealed that they've been messaging a lot and even planned on meeting up. You go, girl!

SOLENN HEUSSAFF
Solenn Heussaff and her relationship with husband Nico Bolzico is peak goals. But did you know that it was actually Solenn who made the first move? Aside from their first interaction where a mutual friend placed her hands on Nico's abs, it was on their sixth time meeting where she asked for his number. "That simple power move was my ticket to a happy married life," Solenn says on their web series.
GABBI GARCIA
Who would've thought that Gabbi Garcia's simple tweet about crushing on leading man Khalil Ramos would unknowingly pave the way for these two to meet? But of course, it wasn't until they were introduced to each other by common friend Kathryn Bernardo that would finally seal the deal. Khalil even reacted to Gabbi's old tweet last year and it's adorable.
Omg @gabbi u love me na 2013 pa?!!? ? https://t.co/YQgoV9mOx0

— Khalil Ramos (@TheKhalilRamos) April 8, 2021

MAINE MENDOZA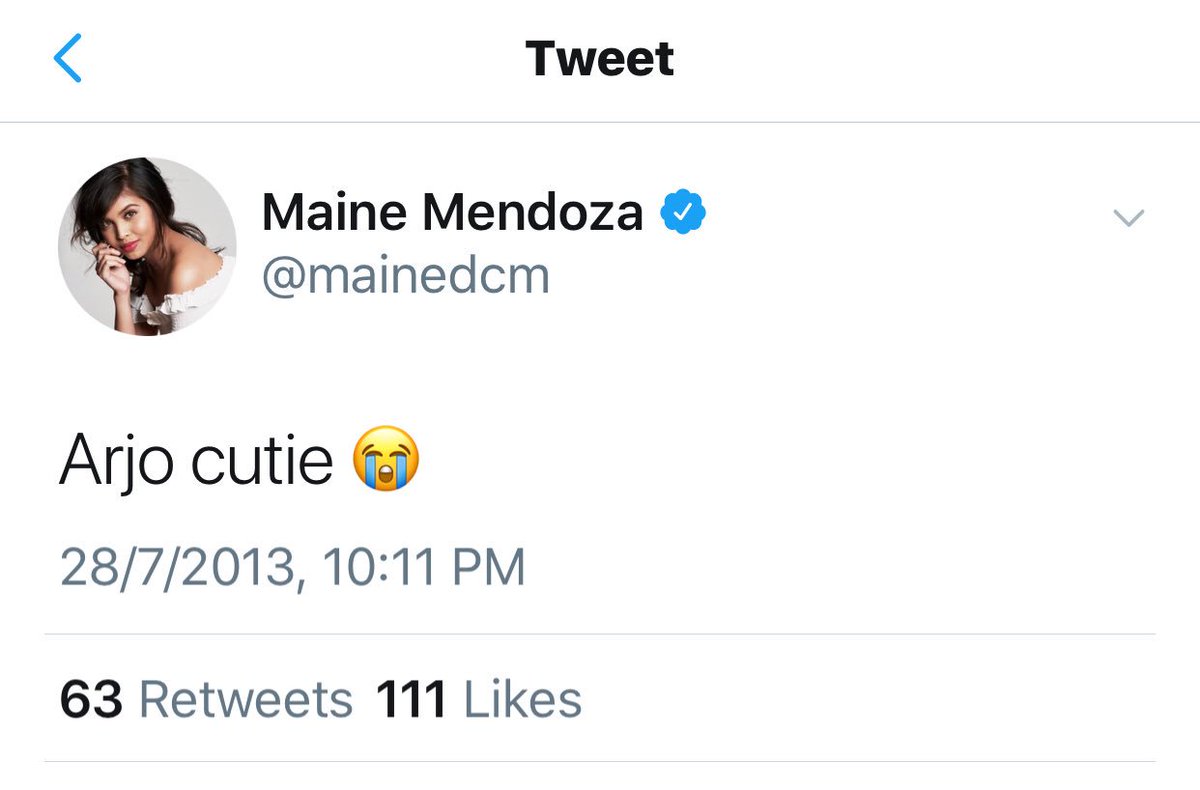 Remember Maine Mendoza's viral "Arjo cutie" tweet? Well, the universe truly found a way to bring these two together, because they are now engaged! Maine really manifested that.
VANESSA HUDGENS

You can't deny how Vanessa Hudgens and her new boyfriend Cole Tucker look so madly in love. But did you know that it was actually her who made the first move? She slid into his DMs after meeting in an online meditation class. "If I want something or someone, I'm going after them," Vanessa says in an interview.
CONTINUE READING: 9 Stars Who Remind Us That Taking A Mental Break Is More Than Okay