The MCU isn't just limited to universes worth of heroes, villains, and their variants. It also has its fair share of Filipino characters.
Related: Heads Up, Pinoys! These Exciting Shows And Movies Await You On Disney+
Ever since Iron Man first flew into theaters in 2008, the MCU has introduced us to a whole multiverse of characters, sidekicks, heroes, villains, and everything in between. But in the vast worlds that Marvel has explored in nearly 15 years, we have yet to meet a hero of Filipino origin. While a handful of actors with Filipino blood have or will play characters in the MCU (see: Hailee Steinfeld, Dave Bautista, Nico Santos), they aren't explicitly Pinoy in the narrative. Marvel comics also has a list of Filipino heroes such as Wave and Ari Agbayani, but they haven't jumped to the screen, yet.
But as we wait for the multiverse to hopefully give us that, we can take heed of the fact there have been quite a few Filipino characters who have popped up in the MCU over the years. Let's take a look then at some of the Pinoy and Pinoy-inspired characters that have inhabited the MCU, so far.
NED AND HIS LOLA
When Spider-Man: No Way Home swung to cinemas in December 2021, viewers were treated to a parade of surprises. And for Filipino fans, one of those was the appearance of Ned's Filipino lola (played by Mary Rivera). Not only did we get confirmation that Ned was indeed Filipino (as Jacob Batalon is part Filipino), but we also were treated to a fun scene involving his lola, Tagalog, and the two other Spider-Men.
JOSH MILLER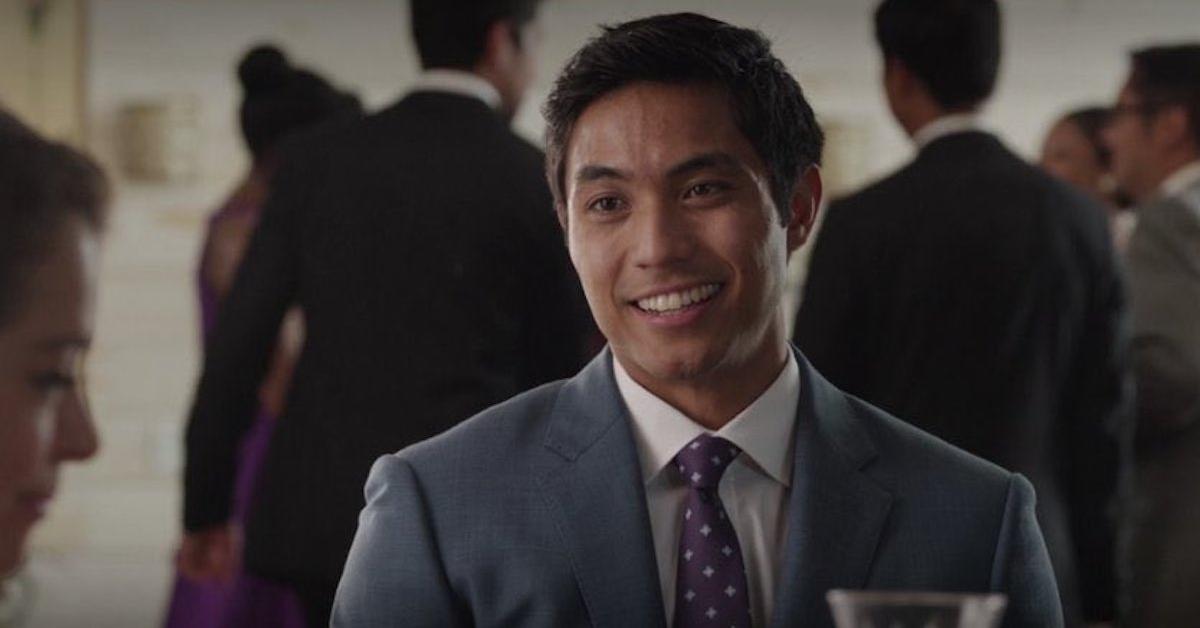 For those who've seen the recently concluded She-Hulk: Attorney at Law, you are aware of how meta and unique Marvel's take on the rom-com is. But aside from fourth-wall breaks and appearances from fan-favorite characters, Filipino fans also witnessed the introduction of Josh Miller, Jennifer Walters' love interest, played by Fil-Am actor Trevor Salter. While Josh only appears in three episodes, he has a pretty meaty role in the story. (No spoilers, of course.)
NIKKI RAMOS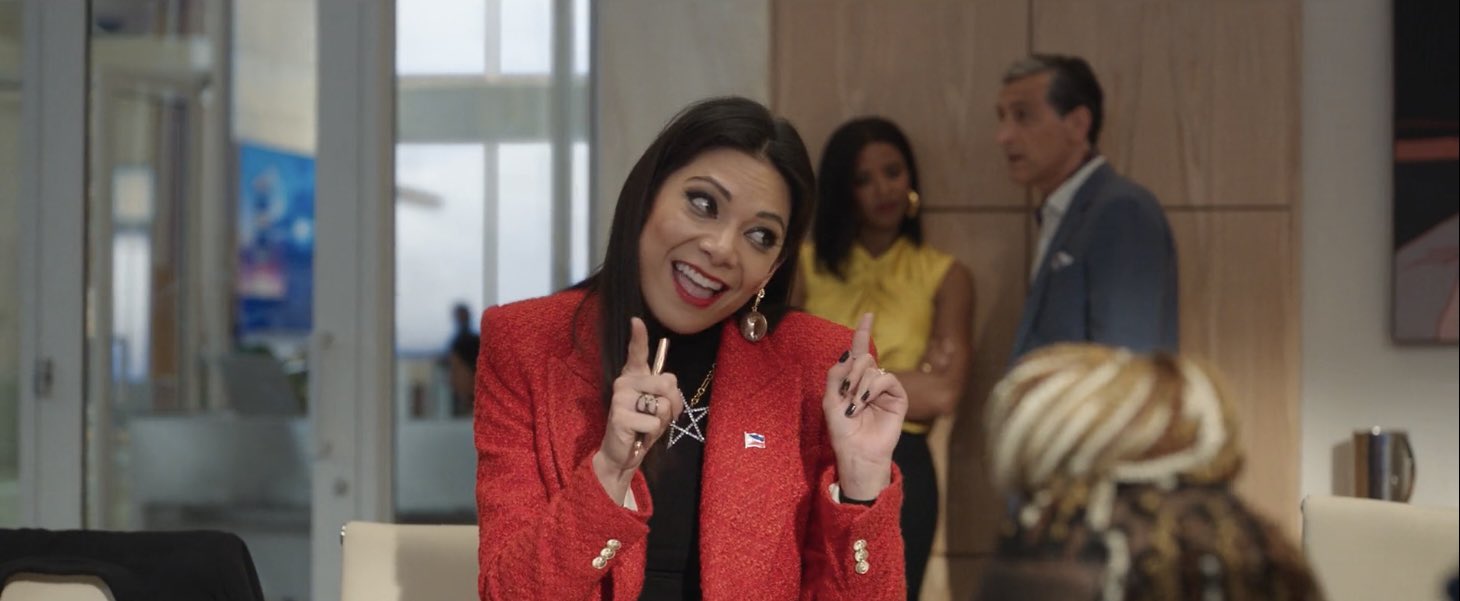 It wasn't just Josh Miller where the Pinoy representation was present in She-Hulk. There was also the memorable character of Nikki Ramos, which was brought to life by the wonderful Ginger Gonzaga. In the show, she was She-Hulk's paralegal and a fun-loving best friend that we also wanted to be friends with. But if you doubt the Filipino side of one of the MCU's top best friend characters, Nikki sports a Philippine flag pin on her jacket in one of the episodes.
BABY GROOT
The Filipino representation in the MCU isn't just seen on the camera. It's also behind it. For example, you can thank Fil-Am cinematographer Autumn Durald Arkapaw for the stunning visuals behind Loki season one and Black Panther 2. Meanwhile, Quezon City native Anthony Francisco used to be Marvel Studios' senior visual development artist. During his time at the studio, he used his Filipino culture to influence his work such as looking to Igorot clothing to partially inspire the clothing of the Dora Milaje.
But most notably, he looked to his heritage to influence the roots of Baby Groot. In an episode of the Mexipino Podcast, Anthony revealed that he used the Balete tree as inspiration for the design of Baby Groot, especially with the way his vines look. His design for Baby Groot was actually his first main character design that got approved by the MCU. The achievement was made even better because he wanted to add more Filipino culture for his son to see, who also served as one of the inspos for the character.
AYLA PEREZ
The Falcon and the Winter Solider didn't just see the passing of the Captain America touch onto Sam Wilson, but it also featured the appearance of a Filipino character. During the explosive season finale, we meet Ayla Perez (played by Jane Rumbaua), a Filipino diplomat for the Global Repatriation Council, with training in the Philippine Air Force. In one scene, she uses her flying skills to pilot a helicopter after Sam frees them from their kidnappers. While she had limited screen time, it was nonetheless memorable.
SONYA
In 2021's Black Widow, we learned that young girls from all over the world were included in the now-defunct Black Widow program. And as you can guess from this list, that included Filipinos. In episode five of Hawkeye, Yelena is seen entering a home with a fellow Widow in tow. That Widow is Sonya, played by Filipino actress Yssa Mei Panganiban. While this is the only time she's on the show, the existence of a Filipina Widow has intrigued us. As we never got to see what happened to her, we might just see her again.
CASEY/HUNTER K-5E
Loki followed the titular Asgardian on universe-traveling adventures that ultimately changed the MCU as we know it. But in all the universe erasing hijinks, you might have missed the Pinoy member of the TVA. Casey, also known as Hunter K-5E, is played by actor and comedian Eugene Cordero. He works the front desk at the TVA and shares a few comedic scenes with Loki. Casey appears in a total of three episodes, the first two and the season finale. And there's a chance we might see more of him in season two as IMDB credits Eugene Cordero with appearing in the new season next year.
BONUS: SHANTI DOPE
It wasn't just Ayla Perez as the only Filipino in The Falcon and the Winter Solider. In episode four, Sam Wilson, Bucky Barnes, and Baron Zemo travel to Madripoor. When they arrive at the shady city, Amatz by Pinoy rapper Shanti Dope starts playing. And while his name is never said, the fact that his song is playing has us thinking Shanti might just be canon in the MCU.
Continue Reading: 6 Important Life Lessons We Learned From Marvel Movies