Finally, Disney+ is coming to the Philippines. Here are some titles from the streaming giant's amazing lineup to add on your watchlist very soon.
After what felt like a gazillion years, The Walt Disney Company's streaming platform Disney+ is finally coming to the Philippines. The media giant announced the exciting news today, October 20, together with the details about the two-tier subscription that Filipino can avail: a mobile plan which costs either ₱159 monthly or ₱1150 annually and a premium plan that you can have for ₱369 a month or ₱2950 a year.
And get this, you can also create up to seven different user profiles per account and for premium subscribers, do up to four concurrent streams. This and up to 1800 movies and 32,000 television episodes await you when Disney+ arrives on November 17. As we count down the days to its eventual arrival, let's look at some of the shows that you should get hyped up about.
Related: The Most Jaw-Dropping Trailers You Need To See From Disney's D23 Expo 2022
SHE-HULK: ATTORNEY AT LAW
While Disney+ offers us a great deal of the Marvel Cinematic Universe (MCU), Pinoys should get especially excited for this nine-episode half-hour series, which follows Bruce Banner's cousin Jennifer Walters, as she tries to balance her life as a single 30-something lawyer and a green 6-foot-7-inch superpowered hulk. Apart from the signature Marvel goodness that we'll get from the show, it also stars two actors of Filipino descent. Fil-Am actress Ginger Gonzaga plays Nikki Ramos who is Walters' best friend. While the scene-stealing Josh, She-Hulk's love interest, is played by Trevor Salter, who also has Filipino heritage. Looking for Filipino representation in the MCU? This Disney+ Original is exactly what you're looking for!
STAR WARS
Apart from the MCU, Filipinos will also be getting an expansive offering from the Star Wars universe. Prepare your lightsabers and channel your inner Jedis as Disney+ brings you all the 12 Star Wars movies (including Star Wars: The Force Awakens, Star Wars: The Last Jedi, and Star Wars: The Rise of Skywalker) and Lucasfilm's The Mandalorian, Obi-Wan Kenobi, and Andor. And there's also the must-see animated shows like The Clone Wars.
WILLOW
Another Disney+ Orginal to get excited about is Willow, a new epic show described as a "period fantasy series with a modern sensibility." Featuring a diverse international cast headlined by Warwick Davis, Willows follows an unlikely group of heroes on a dangerous quest where they shall face their inner demons and save the world. Set in an enchanted land where sorcerers, trolls, and other mystical creatures flourish, Willow offers a breathtaking adventure that you can't resist. It's going to Disney+ on November 30.
DISENCHANTED
Another magical (and musical) treat awaits you with Disenchanted, a sequel to the enchanting fairy-tale Enchanted that's 15 years in the making. We'll see Amy Adams reprising the role of Giselle, the much-beloved princess of Andalasia who's banished to Manhattan, who now has to juggle the challenges of having a family and moving to a new home. Join her discover what happily ever after means when Disenchanted streams on Disney+ on November 24.
BTS: PERMISSION TO DANCE ON STAGE – LA
Filipino ARMYs, prepare your purple hearts for BTS' electrifying concert film featuring the live and Grammy®-nominated music group's stage-focused performances at Los Angeles' SoFi Stadium in late 2021 (November 27–28 and December 1–2). Produced by HYBE and released under Disney+'s Star brand, the film showcases the global superstars as they perform their hearts out to their hits like Dynamite, Butter, and Permission to Dance.
K-SERIES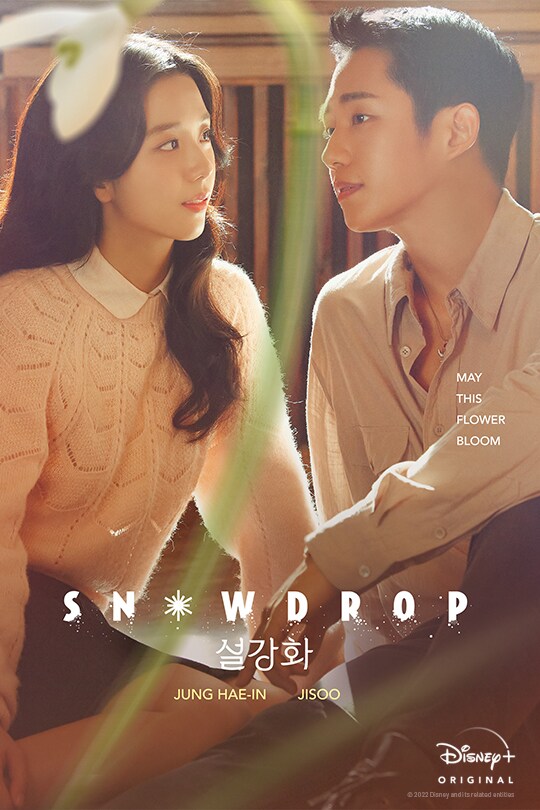 Disney+ has also prepared a slate of Korean shows to fulfill your K-loving hearts. Some of the exciting titles include Snowdrop, a thrilling love story between a spy and a college student set in a tumultuous historical period and Big Mouth, a gripping legal thriller, which follows a frustrated lawyer mired in a complicated journey toward clearing his name. Stay tuned to Disney+ website for more exciting K-titles.
TURNING RED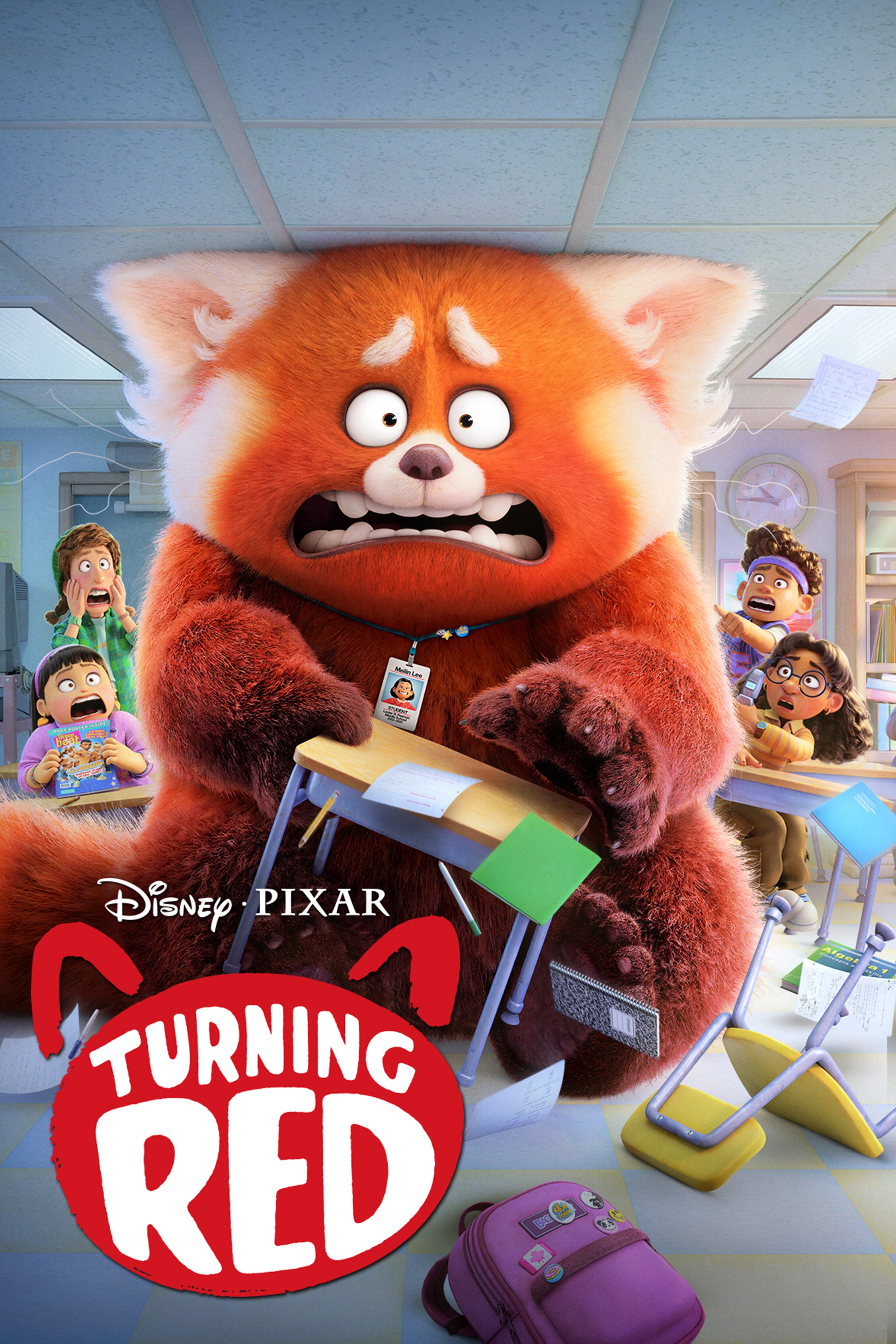 The collab between Disney and Pixar Animation Studios has produced award-winning and unforgettable animated movies like Toy Story, Finding Nemo, Wall-E, Up, and Inside-out among other masterful pieces of storytelling. One of their offerings this year is the cute and charming Turning Red, which finds the dorky thirteen-year-old Mei as she navigates the chaos of adolescence. At times it gets too chaotic she poofs into a giant red panda. And perhaps Pinoys will also turn red as they will surely relate to Mei's struggles of living with an overbearing and protective parent. Catch this and other endearing titles from Disney and Pixar (including Academy Award-winning Soul and Encanto) on November 17.
LIMITLESS WITH CHRIS HEMSWORTH
Apart from getting sheer entertainment, you can also catch some brain-teasing documentaries from National Geographic that will feed your mind and soul. Limitless With Chris Hemsworth follows Thor himself as he discovers how we can live healthier, smarter, and longer lives. Together with his friends and family, Chris embarks on a life-changing journey where he undergoes a series of challenges designed by world-class experts in an attempt to understand the limits of the human body. Sounds interesting enough? Limitless premieres on November 16, just a day before the Disney+ release.
Continue Reading: 6 Films From A24 That Will Give You The Vibes This Year