Together with Coldplay, Jin did not disappoint with The Astronaut, a feel-good sentimental number that's both catchy and heartwarming.
Related: 8 Things You Can Do While Waiting For BTS In 2025
While most of the ARMY fandom was shaken by the recent news of BTS' upcoming military service in the coming year, that doesn't mean the boys left us with nothing to do while waiting for them. Most of the members still have to release their solo projects. And eldest member Jin did that with the drop of his first-ever single, The Astronaut, and it's hitting us in all the right spots.
WHEN I'M WITH YOU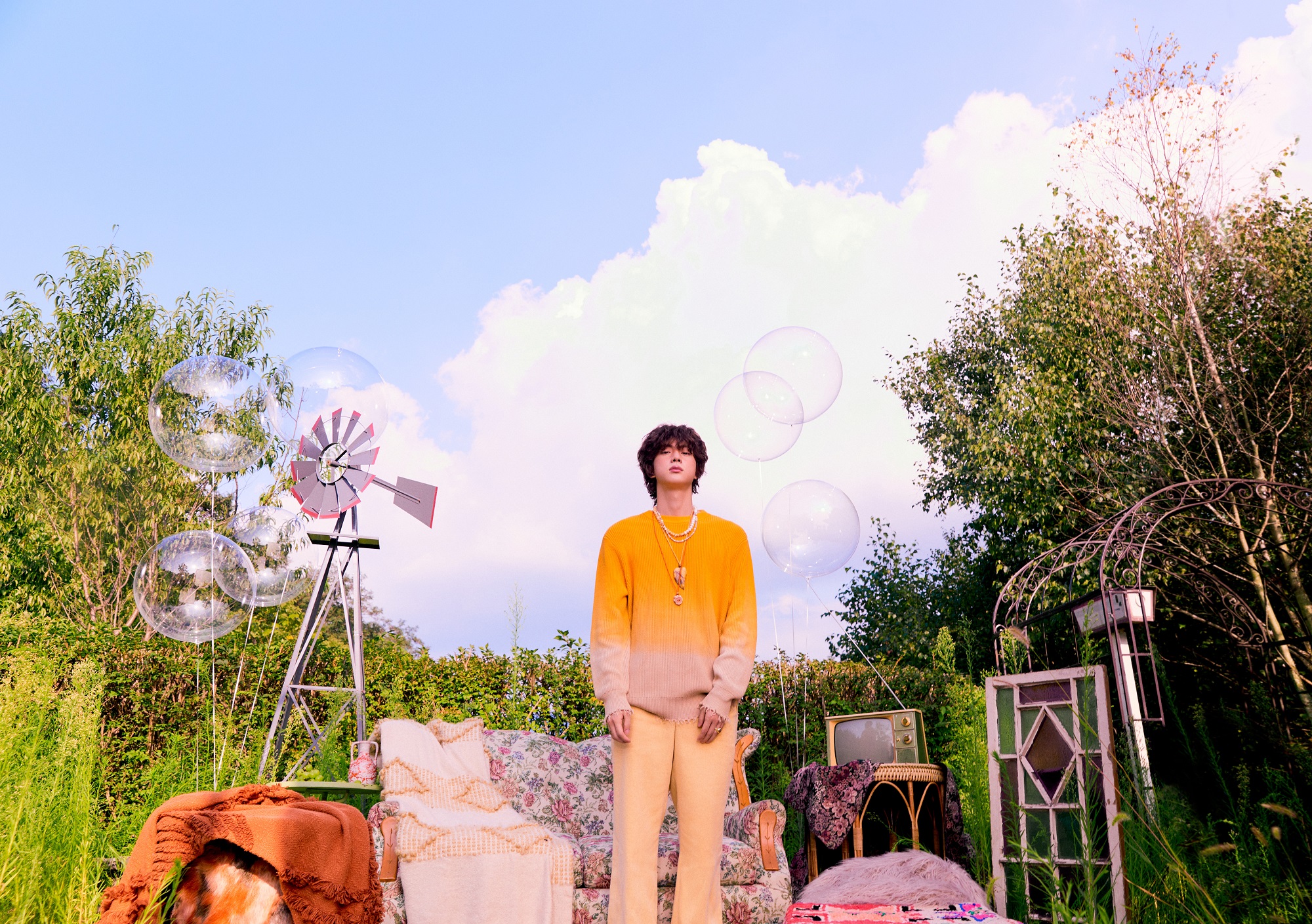 Dare we say it, but Jin's solo songs are some of the most underrated in all of BTS. Tracks like Awake and Epiphany are emotional bangers that showcase Jin's exceptional vocals. He knows how to give that tune to get us feeling things. And for The Astronaut, he did that and then some. The upbeat track with a warm band sound has Jin contemplating on finding that special love that makes him feel like he's in his special world.
Aided by Coldplay's magical production, the catchy track hits its stride when the drums kick in the chorus. With hints at a deeper meaning, the way Jin sings makes it feel like a euphoric realization. The vibes on The Astronaut are a ten as listening to it makes you feel all good inside.
I FEEL THIS WAY I NEVER FELT
The song's accompanying music video further fleshes out the track's heartwarming tale. The Los Angeles shot video stars a space-obsessed Jin living in suburban America. One day, he sees on the news (with the news anchor being played by Coldplay's Chris Martin) that a crashed spaceship is emitting a beam of light into the sky. He puts on his suit and heads to the crash site. But it turns out that Jin is most likely the alien, and the crashed ship was his. While he does want to go home, he forms a wholesome friendship with a little girl and is given shelter.
Jin is not from earth, but after spending time on the planet and with the girl, he realizes that his home is here. Hence, when the ship is ready to take off and back to Jin's original planet, he decides last minute not to enter it after his epiphany and heads back home, ready to spend more time with the family he holds close to his heart. Home is not a place, but the people we love. Now, who's cutting onions?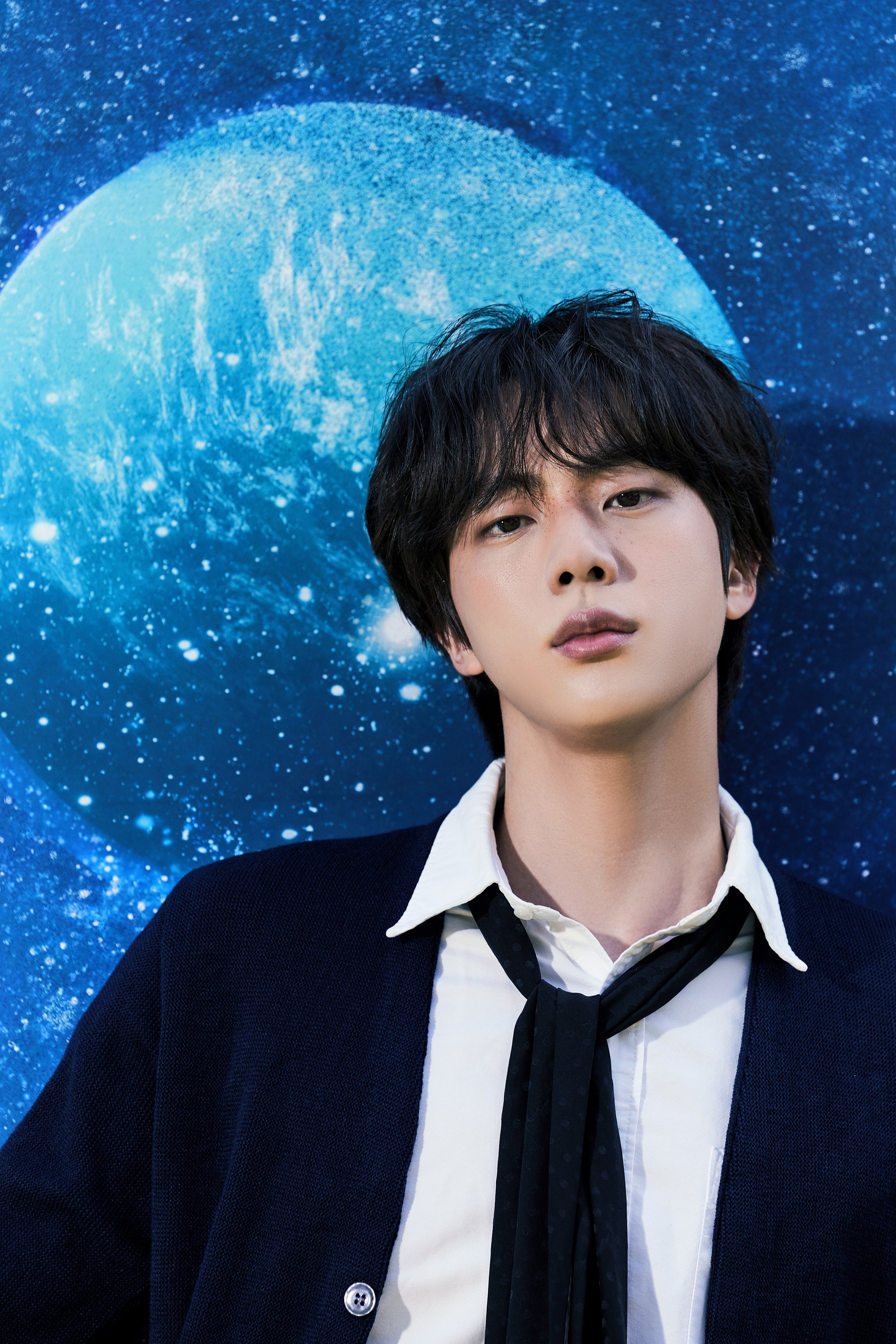 Were we surprised that Jin served? Absolutely not. And the fact that this is a continuation of BTS and Coldplay's space-themed collaborations makes it even better. From gifting Jin a guitar to working with him on a song, it's a full circle moment. But aside from the track itself, what's getting us emotional is the fact that this is one of Jin's last public project before he begins his mandatory military service. If this is his last gift to ARMY, we are thankful. It's a bop with a heart and a touching masterpiece through and through.
Continue Reading: With Yet To Come, BTS Shares An Ode To Their Future And ARMY In The Most Sentimental Way Possible