For SB19's latest take on the ASAP stage, the boys showed off their vocals in a duet with none other than Asia's Songbird, Regine Velasquez.
Related: In A Glorious Return To The ASAP Stage, SB19 Did What Needed To Be Done
At this point, SB19 can do anything they set their minds and hearts to, and that's the gospel truth. From singing, dancing, rapping, directing, production, and more, the boys are truly unmatched. And just recently, these all-rounders showcased just how far their talents can take them when they guested on ASAP and did a duet with the OPM icon herself, Regine Velasquez.
SB19 X REGINE VELASQUEZ
On the September 25 episode of ASAP, SB19 was featured as a special guest on the variety show. And while a solo performance from the boys was more than enough for us, SB19 decided to give us a performance to remember. Instead of another performance of WYAT, the boys sang their ballad Hanggang Sa Huli, and did it alongside Asia's Songbird, Regine Velasquez. While SB19 has already met Regine in the past, this is the first time the boys dueted with her, which made for a special moment.
The group, dressed in all-black suits, looked so suave while Regine stunned in a red ensemble. Hanggang Sa Huli was already a vocal showcase for the band and the addition of Regine Velasquez brought it to the next level. SB19 and Regine's voices sounded great alone and a match made in heaven when they sang together. The group had to increase the octave of the song to accommodate Regine's vocal range and they not only kept up, but bodied it.
While everyone did a good job, we have to give props to Pablo and Stell. Pablo sounded phenomenal when he served as Regine's second voice while Stell's bridge screamed main vocalist energy.
VOCAL KINGS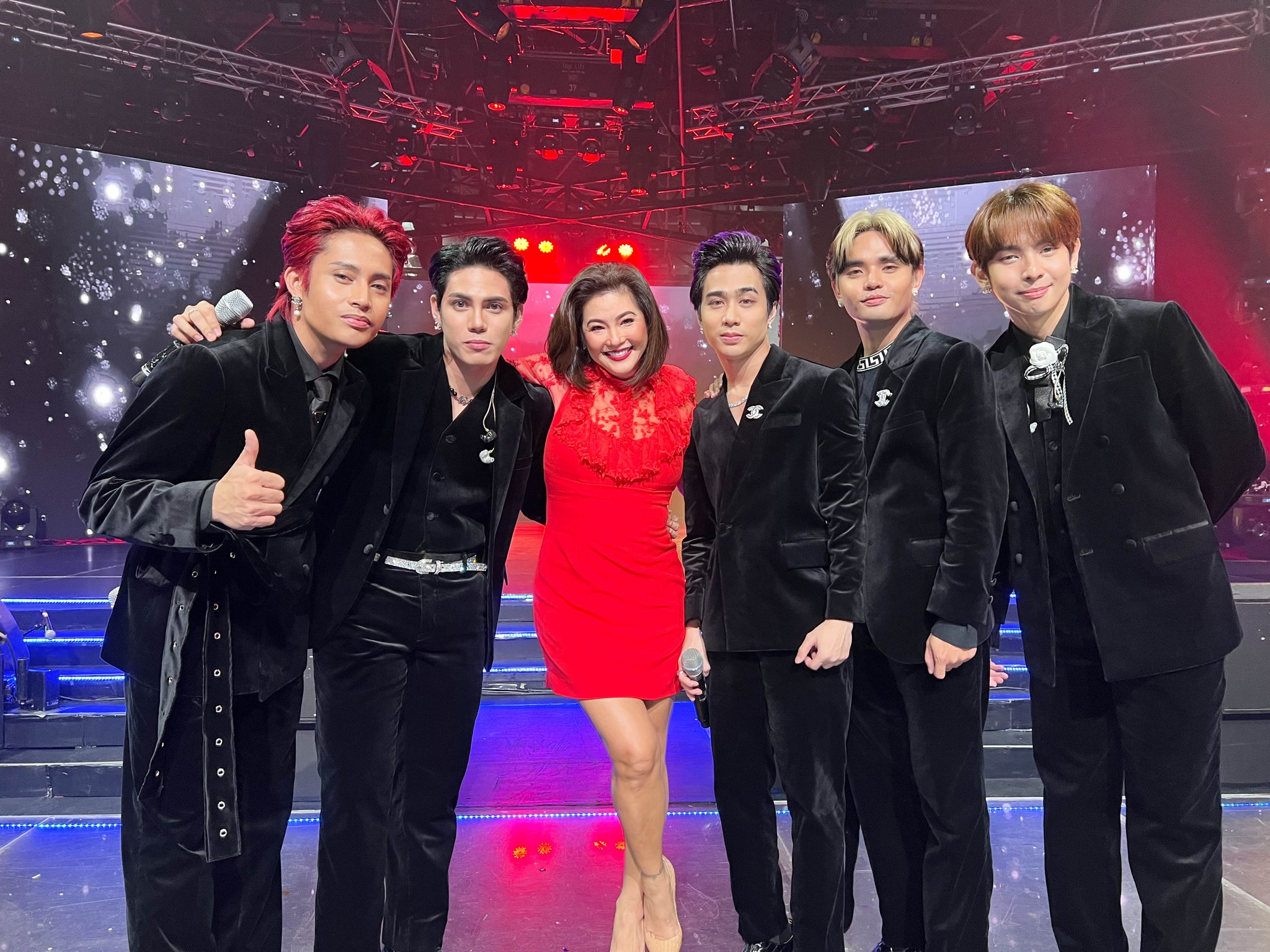 To sing alongside the Regine Velasquez is a true honor for any artist. So, SB19 getting to do so, and it being their own song, is one for the books. (This definitely was no 98 Degrees situation.) We would say we are surprised that SB19 managed to do that, but given how their debut single was a ballad, we really aren't.
Regine Velasquez wasn't the only OPM icon the boys met at ASAP. They also ran into Gary V, and they even danced to WYAT together. The past weekend was already a packed one for SB19 with, among other things, their guesting on Eat Bulaga (and subsequent fangirling of Ryzza Mae and Yohan Agoncillo) and Justin being Pure Gold's latest ambassador. This duet with Regine Velasquez was the musical cherry on top.
Continue Reading: What's Your Favorite Concert Of 2022 So Far?