Some of you may know K-pop boy group BLANK2Y as the group where I-Land's Youngbin debuted. But the group has more to offer.
Related: WEi Delves Into The Stages Of Young Love With The Beginning Of Their LOVE Series
2022 was a year of firsts for K-pop boy group BLANK2Y. They made their official debut in May 2022 and they are also the first group to come from Keystone Entertainment. Add to that already known members and viral dance covers, it could make for a lot of pressure that can make people buckle under its weight. But that's not the case for BLANK2Y, because all the members come together for a group that should be on your rookie radar.
THE DAWN OF BLANK2Y
BLANK2Y is a nine-member boy group from Keystone Entertainment, which was first teased in late 2021 before being fully revealed in early 2022. The rookie group is made up of members: Youngbin, DK, Louis, Donghyuk, Siwoo, Mikey, U, Sungjun, and Sodam. If some of these names sound familiar, that's because some of the members were contestants in previous K-pop reality competition shows. The most popular is arguably Youngbin who competed in I-Land, but didn't make it to the final lineup of ENHYPEN. Louis placed third in Under 19, Siwoo competed in Produce X 101, and Mikey was a contestant in Produce 101 Japan. But life had different plans for them and they, along with the other members, came together to form BLANK2Y.
Their name is a combination of the words of "blank" and "key," which collectively means "a key to open a blank space." This name was created with the wish for the group to become a musical medium that soothes the blank hearts of people living in modern times and brings back the fire in their inner passion. The group first made noise thanks to their dance covers that showcased their talents and charms. Some of them have even gone viral like their cover of MAVERICK by THE BOYZ and TOUCH by NCT 127. They also had a reality show to introduce themselves to fans, called K2YWE.
In May 24, 2022, they made their official debut with the song Thumbs Up and album K2Y I: CONFIDENCE [Thumbs Up]. Consisting of five songs, the debut album is the first part of the K2Y series trilogy. The K2Y series is set to unravel various sides within the person with the first part representing "CONFIDENCE" and the confident beginnings of the group. Their debut track, Thumbs Up, is a trap track combined with synthesizer sound and an addicting chorus, which lifts up the song's central message of "we all are the best."
Other tracks include Touch, which tells a tale between two people, where just one touch can change things. The final track, Constellation, is a special one dedicated to their fans, which tells the story of escaping from a fearful past and into a future filled with precious moments that shine as brightly as the stars. NYLON Manila had the opportunity to chat with the rookie group to discuss their debut, album, and how things are fresh out of the gate. Read on below for our conversation with the boys.
What's the meaning behind the fandom name K2YWE?
SODAM: K2YWE comes from BLANK2Y's K2Y and WE, and it signifies that we will stay together. K2YWE and BLANK2Y will stay together for a long, long time!
Quite a few of the members used to be part of competition shows. So, how does it feel to finally be making your debut?
YOUNGBIN: I think my experience in a competition show was beneficial to my debut because I could learn so much from many talented participants in that show.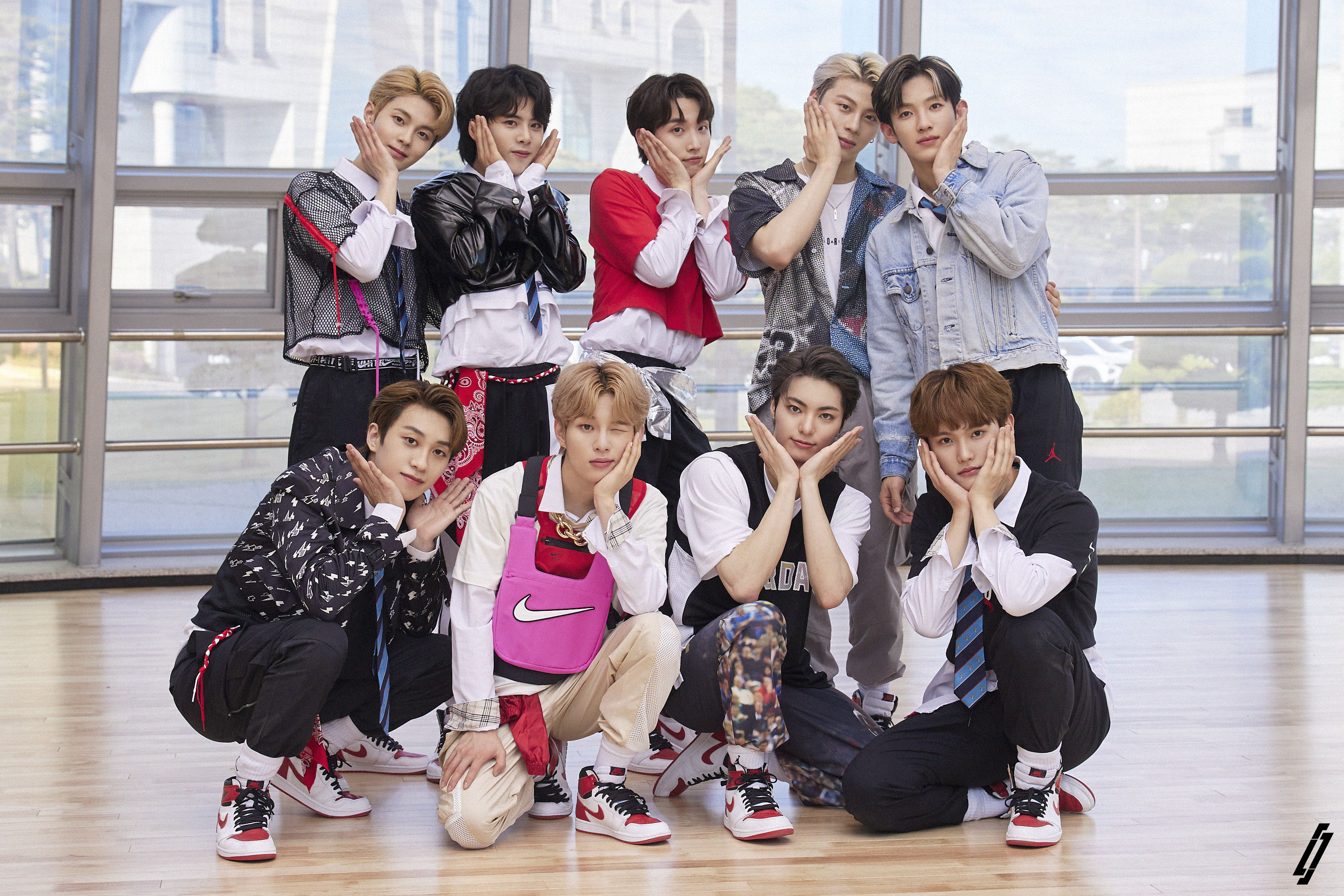 BLANK2Y is also the first group under Keystone Entertainment to debut. Does that make you feel nervous?
SIWOO: Rather than feeling nervous, I'm excited and proud to be the first idol from Keystone Entertainment. I hope we can promote BLANK2Y and Keystone Entertainment to more people.
DK: I'm a bit nervous and pressured, but I know BLANK2Y is capable of anything, so I'm not afraid.
Could you describe your title track Thumbs Up?
LOUIS: Our title track Thumbs Up is a trap genre with synth sound and exciting beats. It is a powerful track sending a message of "we're all the best!"
Which song off K2Y I : CONFIDENCE [Thumbs Up] are you most excited for listeners to hear?
YOUNGBIN: I want to recommend our fan song, Constellation. We wrote and sang this thinking of our fans, so it's a very special song for us.
What's your favorite song from your mini album and why?
MIKEY: My favorite song is Thumbs Up because it's a perfect song to represent our confidence to the public.
What are you looking forward to the most now that you have officially debuted?
U: I look forward to the fan sign events where we can actually meet our fans. I'm very excited to finally meet our fans who have been supporting us even before the debut.
What do you think it is about the group that helps you stand out from the crowd?
SUNGJUN: We're a multi-cultural group and each member has unique individual charms. Also, we always include our fans as our 10th member, which I think is special for BLANK2Y.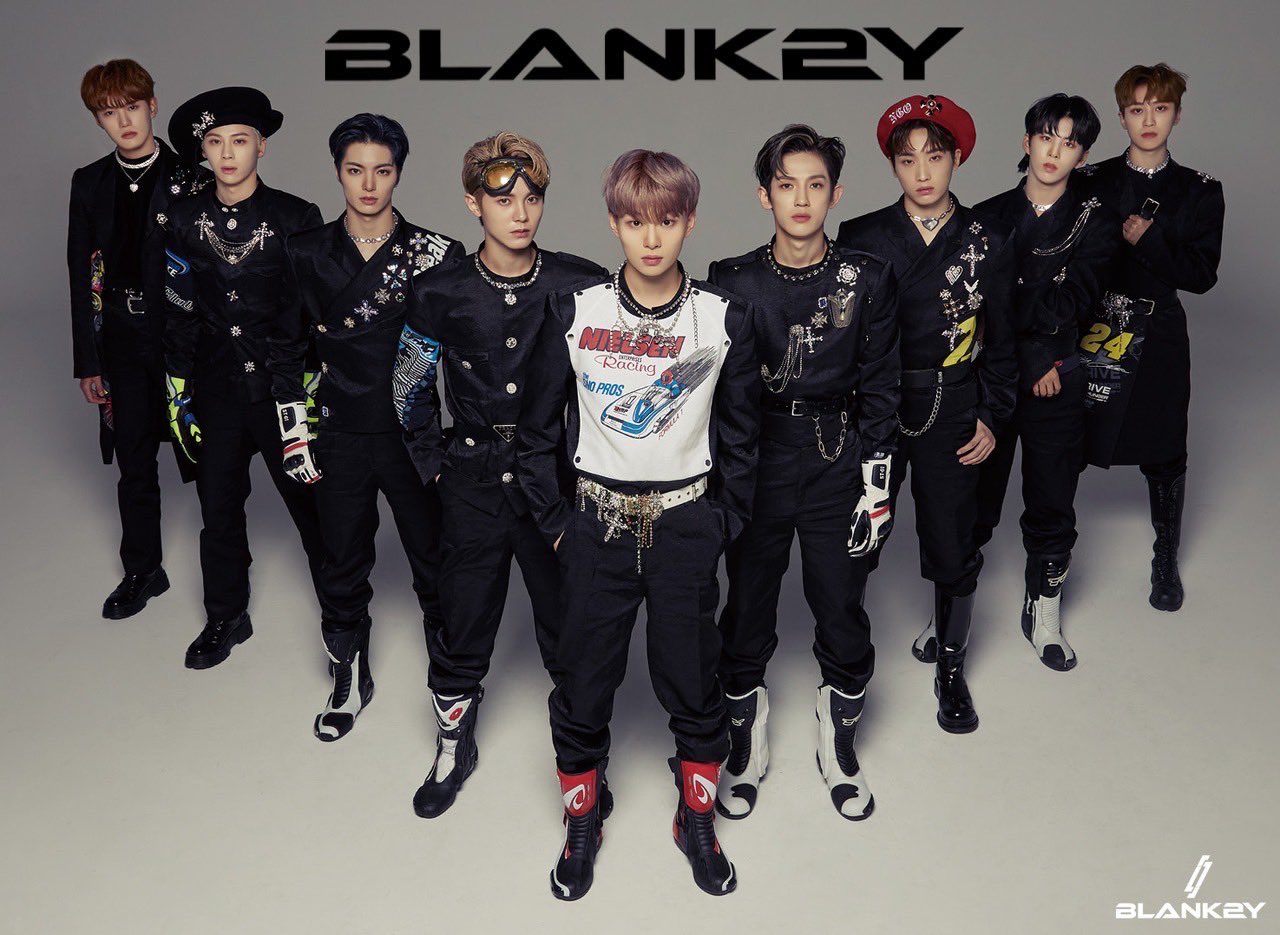 Prior to your official debut, you also appeared on a reality show. How do you think that helped you prepare for your debut?
SUNGJUN: I think we could feel more comfortable with cameras by filming the reality show prior to our debut.
DONGHYUK: I was glad to share various charms from all nine members with our fans through our reality show.
What do you hope listeners take away from your debut?
LOUIS: I wish they would wonder who recorded the album after listening to our songs. I also hope they wish to see more of BLANK2Y.
What else can we expect from BLANK2Y in the coming year?
SUNGJUN: I think we can show more of our musical concepts within the next year.
When people think of BLANK2Y, what do you hope enters their mind?
DK: I hope they think, "BLANK2Y is something else" whenever they see us.
MIKEY: I hope people say, "Oh, BLANK2Y, their performances are so good!"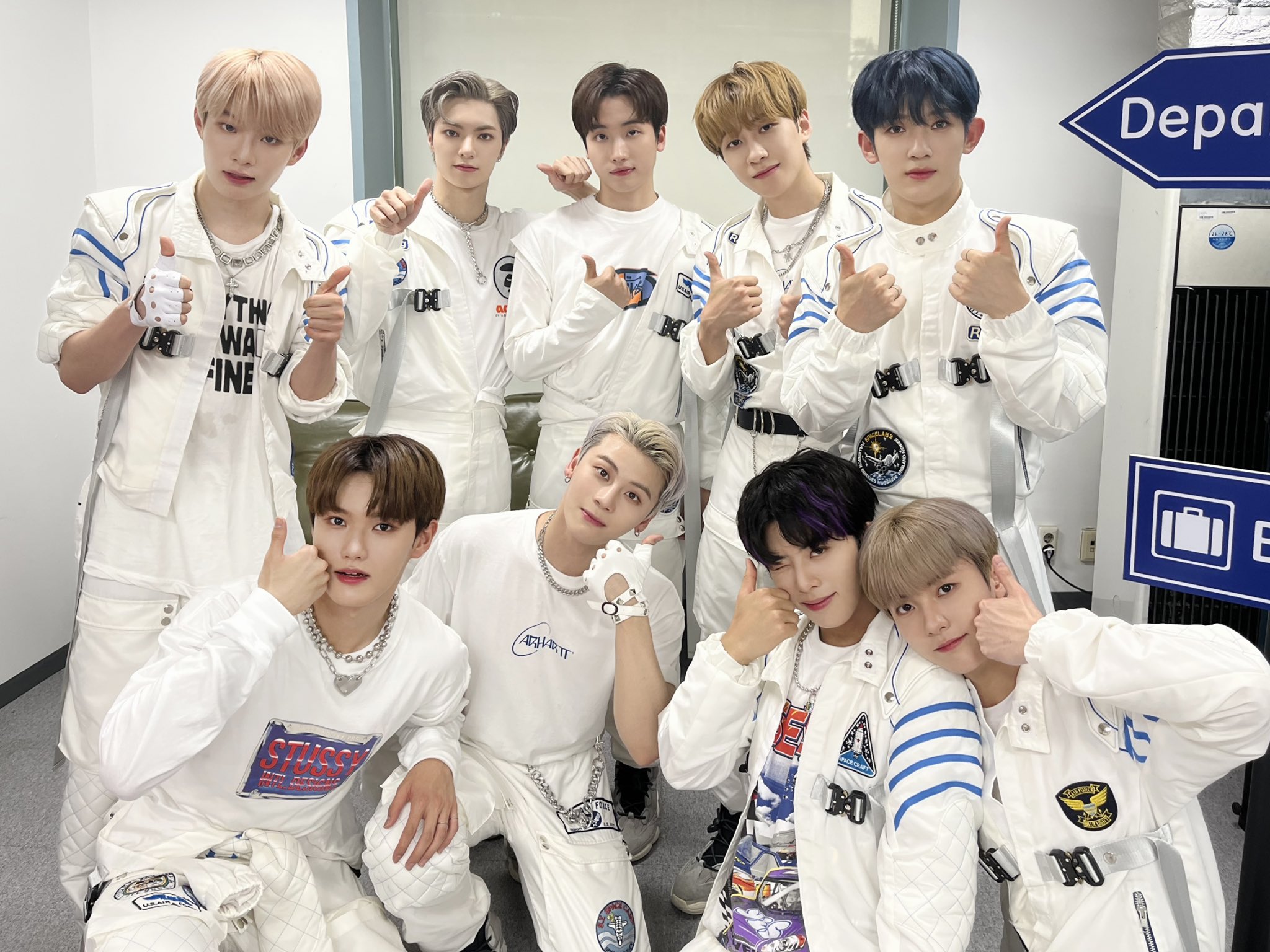 Photo credit to KEYSTONE ENTERTAINMENT
Continue Reading: Giving Us Goosebumps: ONF Is Far From Done Showing New Sides To Them