True to their word, the Ben&Ben concert delivered a visual treat for the senses from all angles for viewers of Kuwaderno.
Related: OPM, K-pop, And Heartbreak Take Centerstage In Spotify Wrapped 2021
Ben&Ben are no strangers when it comes to performing on stage. They have graced many stages around the country and even abroad. But for their Kuwaderno online concert, the nine-member band did something out of their comfort zone and presented something unique. Instead of just taking to the stage at the Smart Araneta Coliseum and just performing for two hours, Ben&Ben presented a visual spectacle that marked a definite career highlight for the group.
A VISUAL EXPERIENCE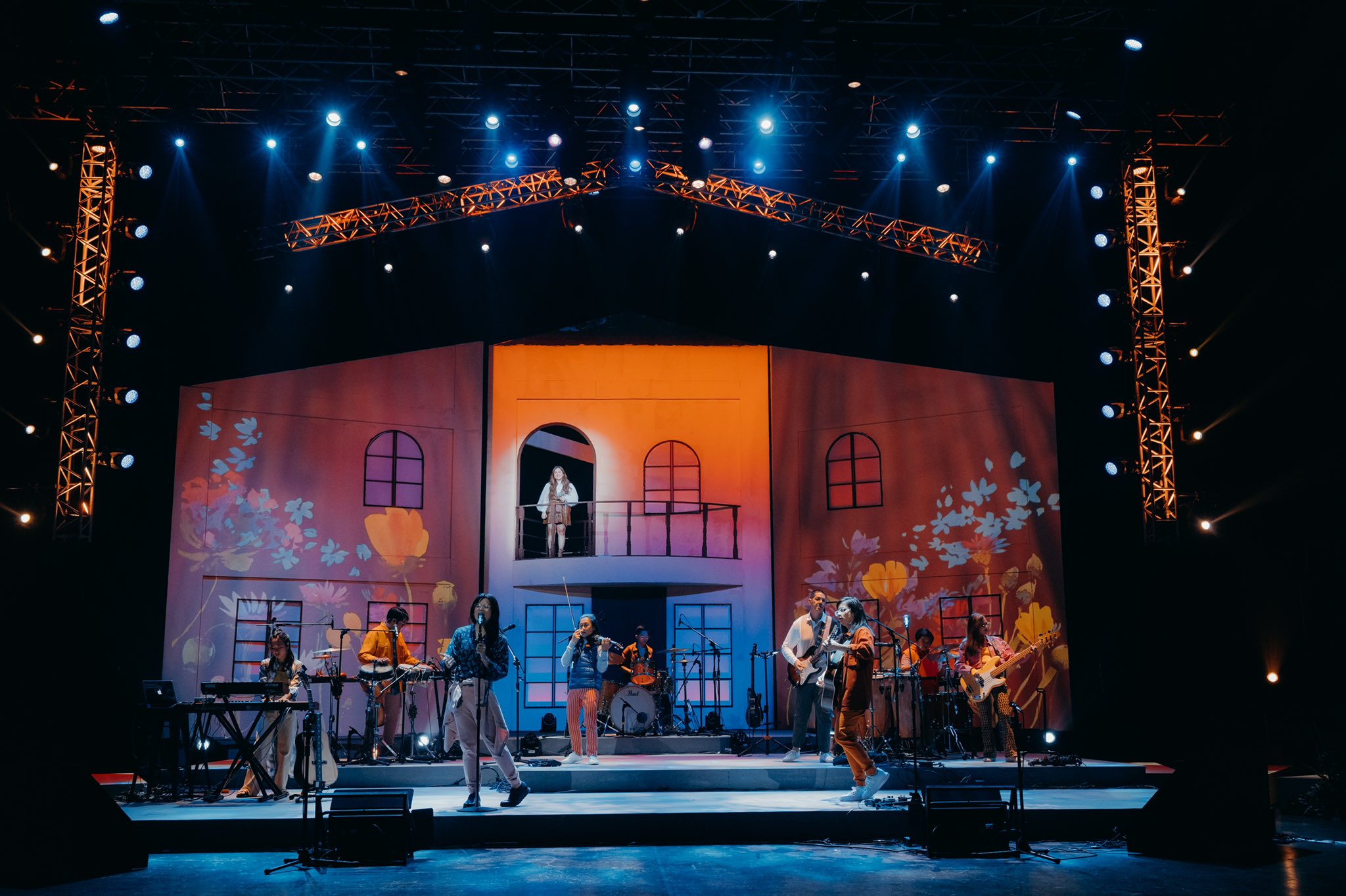 Taking full advantage of the space Araneta Coliseum has to offer, Ben&Ben had three different stages, the main one in the center, and two smaller ones on the left and right. The group would shuffle between each stage on occasions, but the lights, sound, costumes, choreography, and production design all came together to make for a show whose music matches its visual aspect. As the band said in the beginning, "Ang Kwaderno…sinubukan pagtagpi, pagtagpuin ang iba't-ibang ibang klaseng tunog at artists," the show was the visual embodiment of their Pebble House album. Joined by a cadre of guests like Moira Dela Torre, Zild, Juan Karlos Labajo, KZ Tandingan, Manila String Machine, and SB19, Ben&Ben presented the story of their music.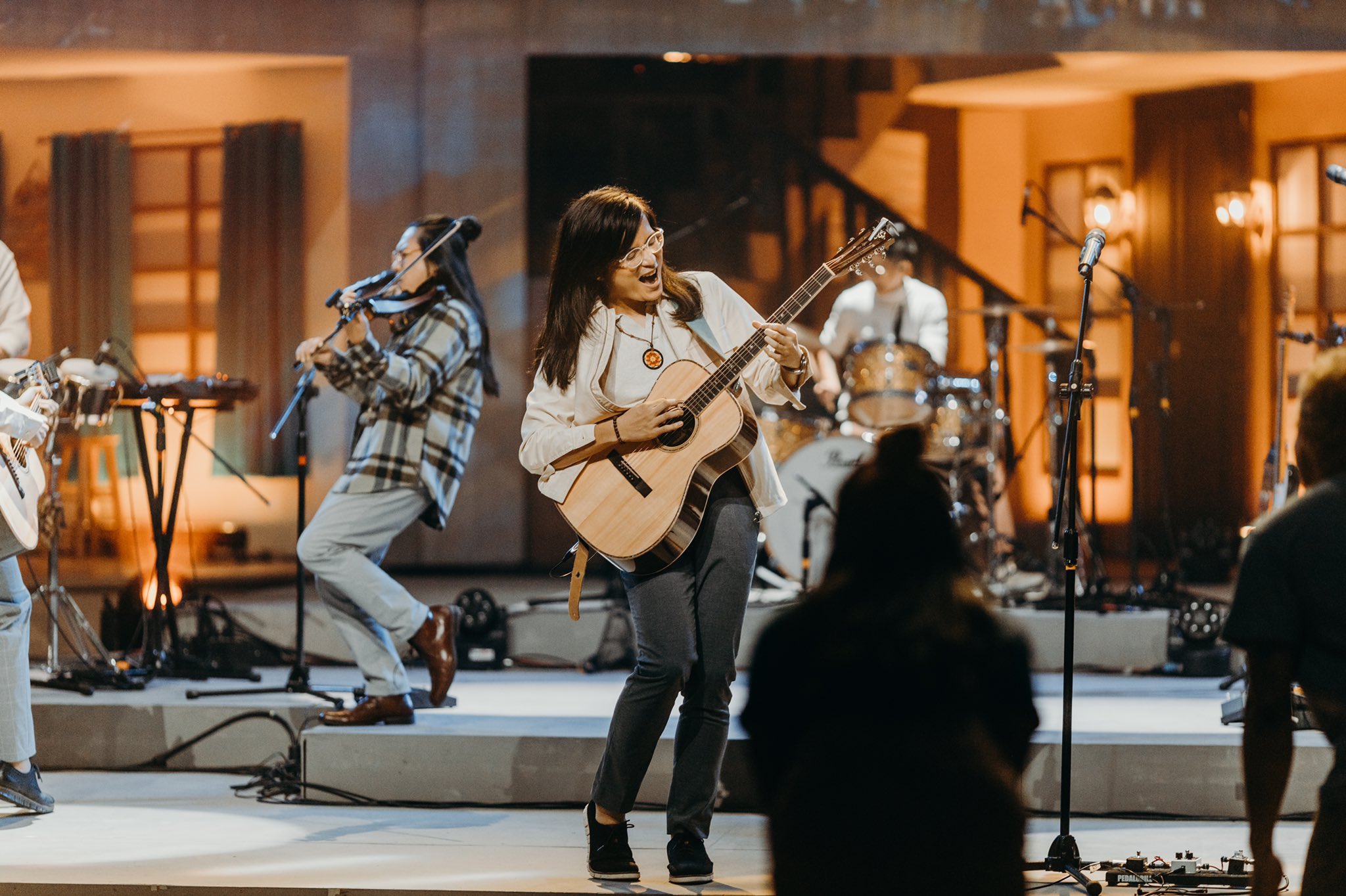 Some highlights include how the main stage could be split between three different sets, which were on display when Ben&Ben were joined by Moira Dela Torre to do Pasalubong and when they sang Magpahinga. There is also that powerful performance of Sabel with KZ Tandingan and how Ben&Ben and SB19 occupied two different stages when they performed Kapangyarihan. It's as if Ben&Ben opened up their Pebble House in the concert and showed a new side of themselves. It was a true feast for the eyes as well as the ears.
STORY WITHIN A STORY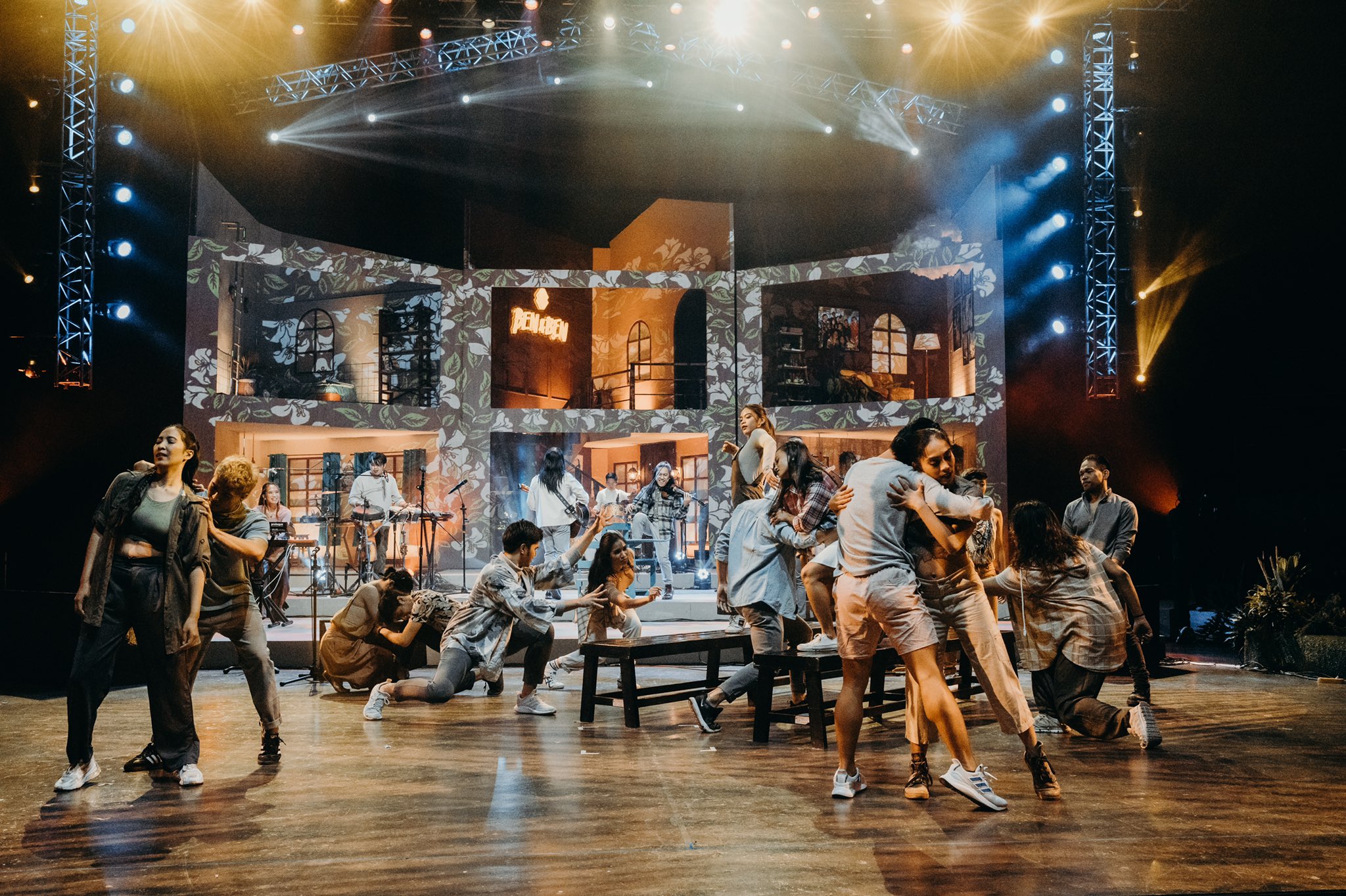 But what really stood out in Kuwaderno was that there was a story being played out in the middle of the concert. As in, while the concert was going on, there was also a parallel storyline happening as well. Kuwaderno starts with a group of people going to the concert to watch the concert live. Every now and then, the concert would cut to three different people in the audience who were dealing with their own real and relatable problems. Throughout the show, their storylines would be revisited and resolved with the help of the songs performed. There would also be moments where the camera would transition to the crowd to show the concert from their POV. Later on, it is revealed that the audience is part of the show and they came together for a dance number during Upuan. By Kuwaderno's conclusion, both storylines came together, fulfilling what they said about how the concert is meant to "Buiin ang kwento niyo at kwento nating lahat."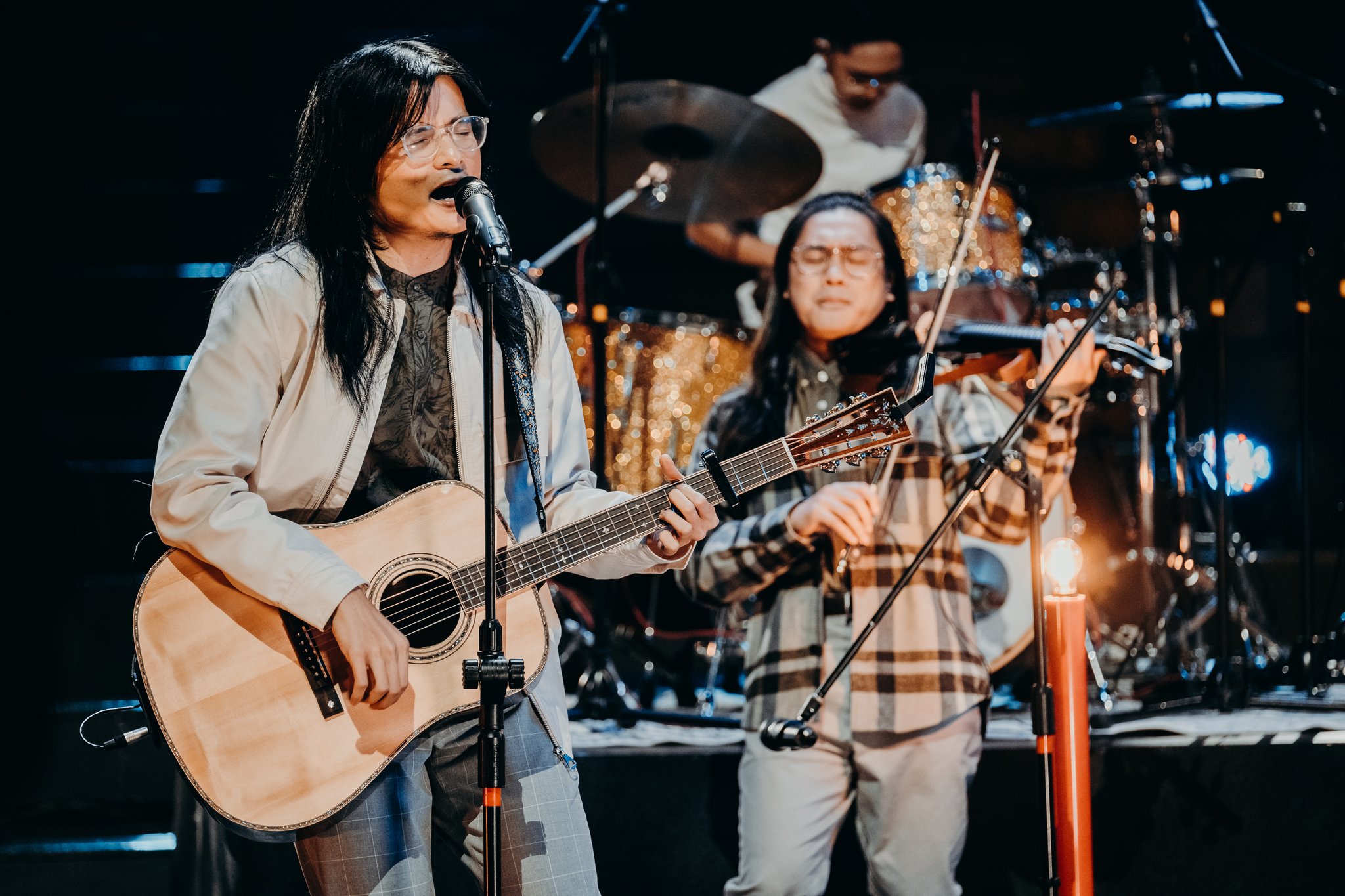 Prior to the concert, Ben&Ben said that PETA would be involved in the show and there would be a theatrical element to it. And they delivered on that with the dual storyline. Some concerts try to present their show through a story, but rarely if ever there is a second storyline happening at the same time. You don't see this often which made for a truly unique and enjoyable experience. If Kuwaderno was not an online concert, most likely this meta storyline would have not happened. This is why it's nice to see Ben&Ben take full advantage of the format to give their viewers a memorable show. And if you missed the show and want to see how it all went down, Ben&Ben did tease that they might release the concert for free, so keep an eye out for that.
Continue Reading: Our Zone, Live: Taking On The Coliseum, SB19 Proves Why They Are Meant For The Big Stage