The Bakunawa national costume was made to symbolize Beatrice's evolution as a queen as she competes for the Miss Universe 2021 crown.
You can recall how Beatrice Luigi Gomez became the dark horse of the Miss Universe Philippines 2021 competition many months ago. While she prefers to keep things low-key, she was ultimately focused and consistent in all the challenges throughout the entire pageant, carrying over the same steely tenacity on the international stage. Remember when she showed up in a stunning Bakunawa-inspired national costume straight out of Filipino mythology? In case you didn't know, the Bakunawa is a mythological creature in form of a sea serpent that's believed to cause eclipses, earthquakes and swallowed the seven moons of the earth. Well, the storytelling continues as she set the stage on fire today in a mind-blowing look of the the serpent-like dragon's final form, the Golden Lunar dragon.
CONTINUE READING: See These Queens Send A Whole Lot of Love To Miss Universe Philippines Beatrice Luigi Gomez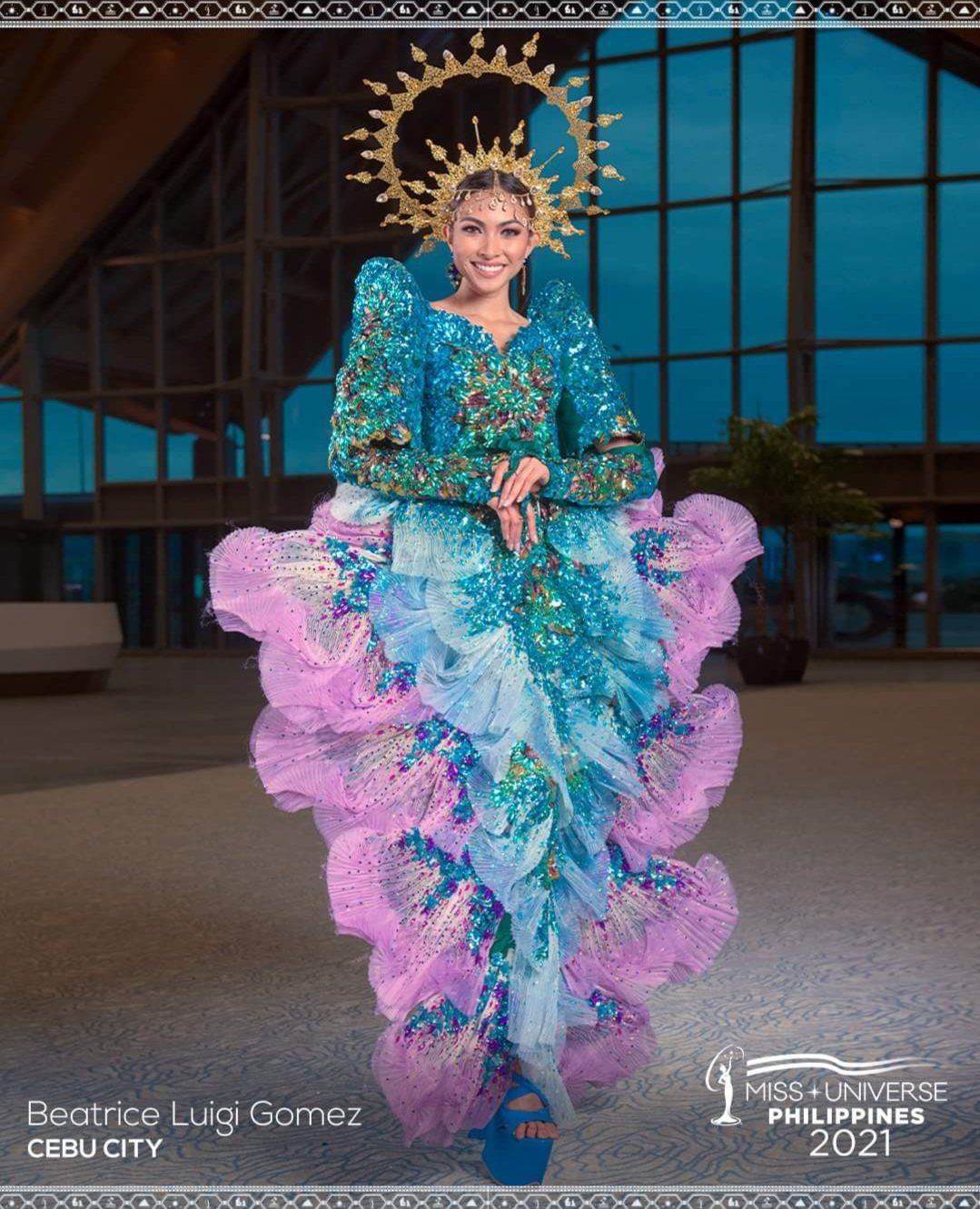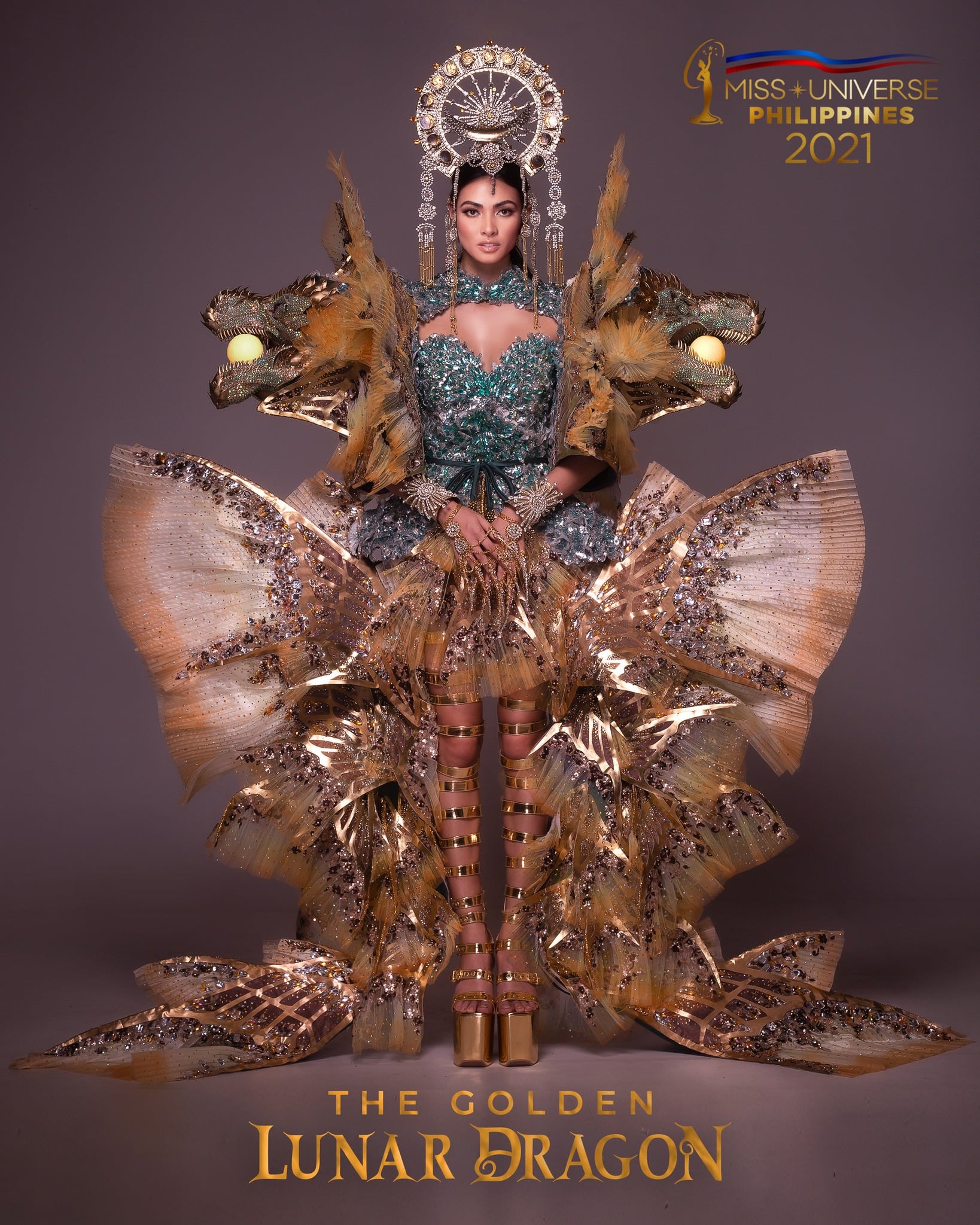 Designed by Filipino designer Axel Que along with Manny Halasan, shoes by Jan Montalban and styled by Edward Castro, Beatrice Luigi Gomez evolved as the legendary Bakunawa tonight. Everything was golden—from the head piece that showed the phases of the moon, to the hand accessories and the armor that had the faces of the dragon devouring its prey. In an Instagram post by Axel, she explains, "I chose gold to render the whole piece in because aside from its divine beauty, it is considered as the perfect element (because it's chemically one of the least reactive), and to hopefully imbue this characteristic to the wearer, much like an enchanted armor."
Nahanap na ang dragon ball and she's very tall , Philippines.

— MJ Lastimosa (@MJ_Lastimosa) December 10, 2021
Even Miss Universe Philippines 2014 MJ Lastimosa couldn't help but be blown away by Beatrice's amazing national costume this year. If Beatrice wins this round, she'll be the third queen to bag the title along with Gazini Ganados (2019) and Charlene Gonzales (1994). In a past interview with talk show host Boy Abunda, Beatrice Luigi Gomez already claimed the crown. We can't wait to see this manifestation unfold in the next few days. Queen things only.
Joskolord Beatrice Luigi Gomez!!!!

BeatriceFor The5thCrown#GoMezUniverse #BeatriceLuigiGomez pic.twitter.com/5lgl1fLxKp

— Confidently BEAutiful ???️‍? (@juliusmasey) December 8, 2021
CONTINUE READING: The Sisterhood Is Strong As Miss Universe Philippines Queens Shower Each Other With Support on Social Media