Laugh, cry, and feel things, we did all that and more in a span of two hours. Anji Salvacion really made use go through an emotional journey during her digital concert.
Related: Anji Salvacion Has Us Longing For Home In The Music Video For Dalampasigan
Believe it or not, there was a point where Anji Salvacion was ready to give it all up. After ABS-CBN lost its franchise, Anji thought about hanging it up and going back home to Siargao. It's a good thing then that she didn't, because the last six months have truly been her moment in the sun. Her run in PBB Celebrity Edition introduced the young star to a legion of new fans while her growing music career is helping solidify her status as one of the new generation's most promising musician.
And she reached one of her biggest career milestones yet, not to mention a dream come true, when she held her very first solo digital concert entitled The Feels. Anji Salvacion came prepared as she made sure that her Sunshines and virtual audience weren't ending the night without feeling the feels. Here are five moments from the concert when her music and words transcended the screen and spoke to our hearts.
ANJI CHANNELS ANGER IN KUNG SABAGAY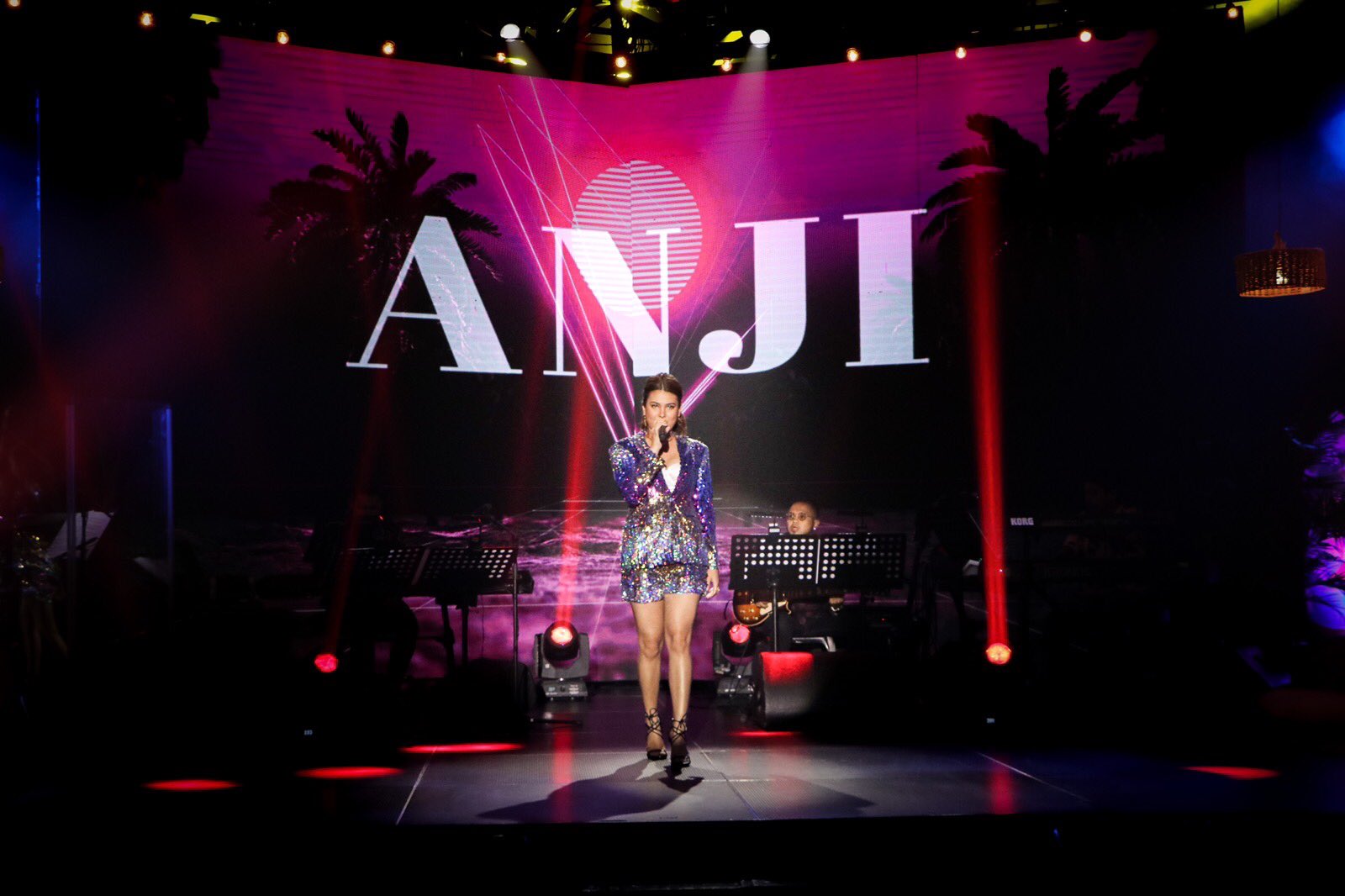 While she did perform cover songs, Anji dedicated most of her concert to performing all the songs from her debut EP. And one moment that stood out to us early on was when she sang Kung Sabagay, a track about heartbreak and realization that things weren't just meant to be. With emotionally charged lyrics, Anji embodied the furious ex who realizes she wasted her time on some guy. She gave meaning to each lyric and we felt every word.
TALKING ABOUT HER FAMILY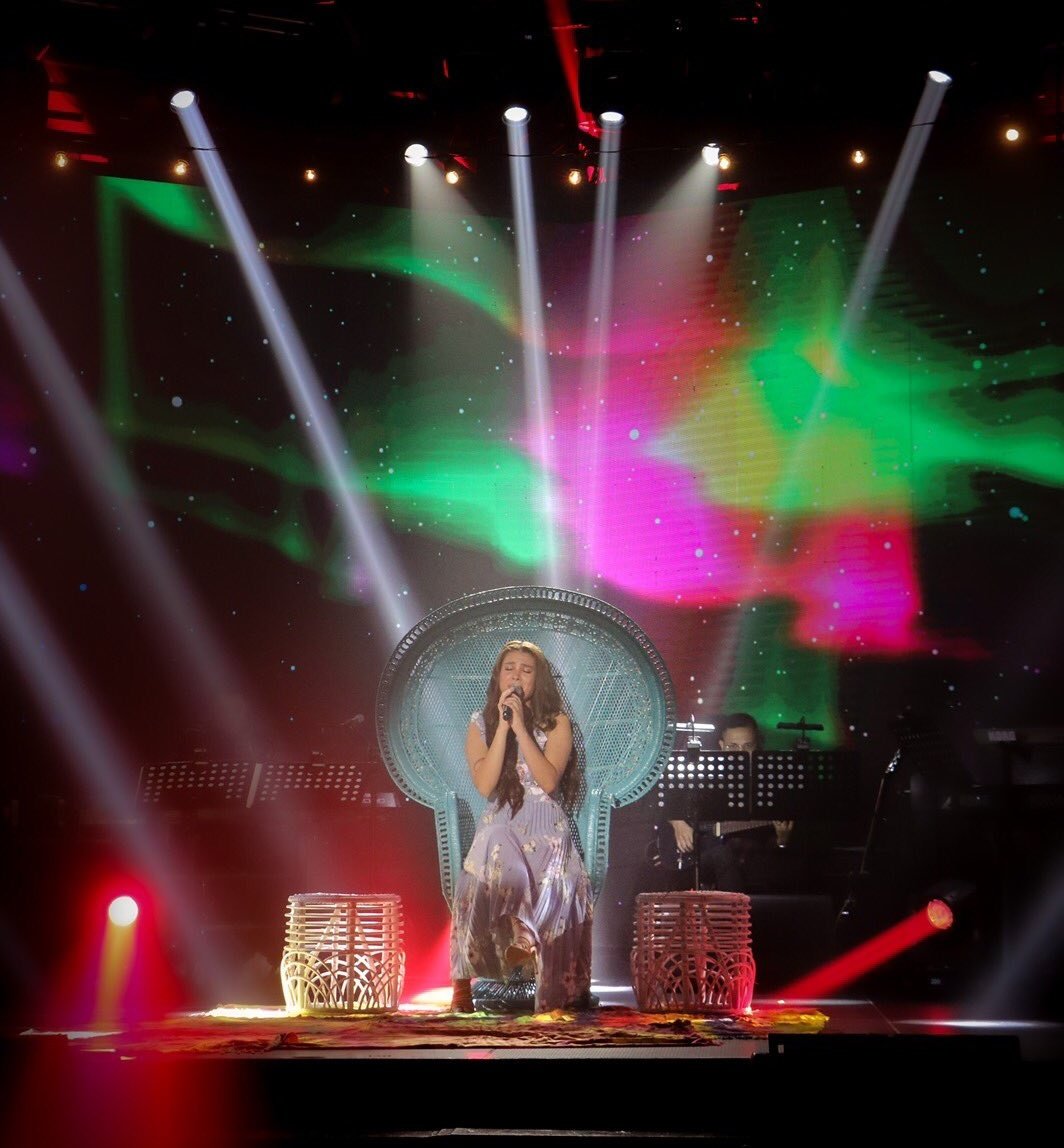 During the first half of the concert, special guests would pop-up on screen to ask Anji about one song on the album before she performed it. But among the guests who appeared, the ones who touched Anji's and our hearts was that of her brother and mother. First was her brother who asked Anji about Happier Without Me and the tears started flowing. Aside from how heartwarming it was to see how close Anji is with her brother, the song's meaning feels like a dagger to the heart. She imagined the song as how she should be happy without knowing the true faith of her father because it would hurt too much to know. Next was her mom who asked about Best Mistake, a track about learning and growing from an ex, and the feels continued. You could tell Anji holds her family close to her heart.
BFFS ANJI AND ANGELA KEN TAKE TO THE STAGE
The kind of friendship we all want to have.

ANJI FeelsTheConcert pic.twitter.com/X3yrqSw714

— You Are My Sunshine ?FOA (@SunshineBliss88) April 30, 2022
Anji Salvacion considers Angela Ken to be one of her closest friends and that was on full display when the two performed Angela's Ako Naman Muna together. While Anji performing with Jordan Andrews was giving older brother-little sister vibes, Anji and Angela was giving pure and genuine bestie energy. Aside from the fact that they both sounded great, we got to see a bit of Anji's playful side as both felt comfortable with each other on stage. Angela holding Anji's hand in the performance was also warmed the heart.
ANJI BRINGS THE HEAT WITH SIRENA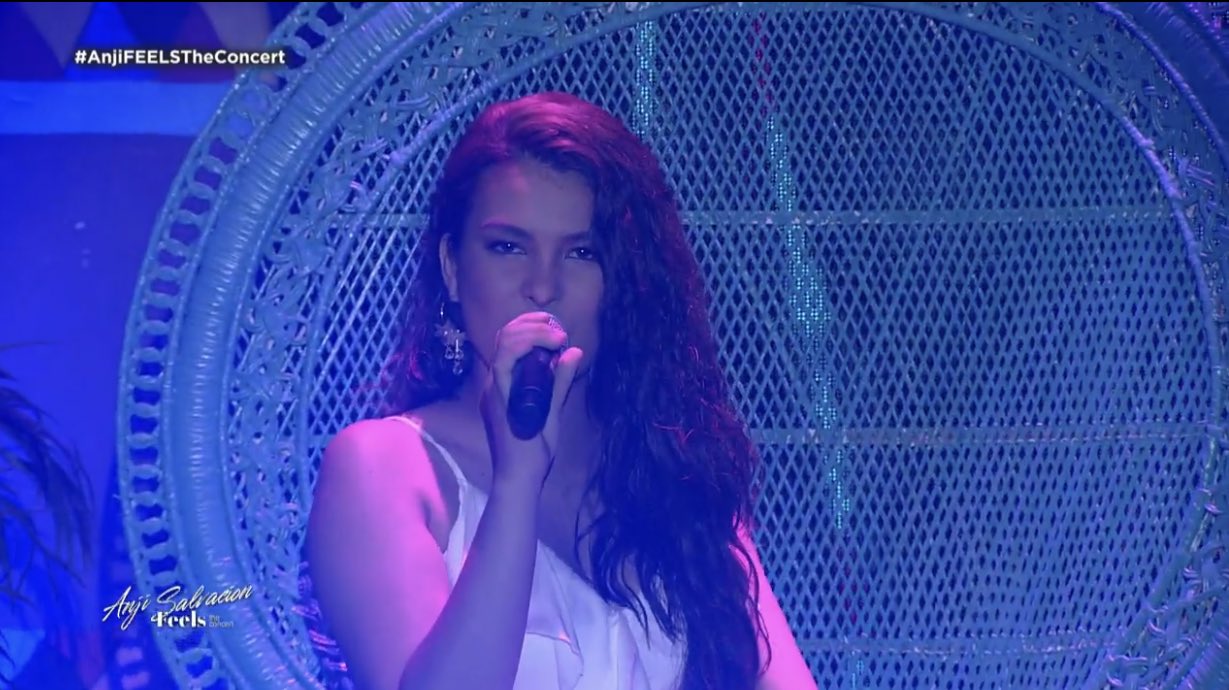 Up at this point in the concert, Anji was mostly channeling island girl realness, which is not bad at all. But she decided to switch things up with her spicy cover of Sirena by Gloc-9. With a wet-but-not-really slicked hair look and a white dress, Anji looked like a mermaid who stepped out of the sea to show everyone how it's done. Marimar who? We only know Anji Salvacion. Vocals were on-point as always but what really surprised us was her rapping skills. She definitely gave the song the justice it deserved.
MAKING US FEEL AT HOME
You are my sunshine by @anjisalvacion

I love you, dear! <3

ANJI FEELSTheConcert#AnjiFeelsTheConcert pic.twitter.com/fxATJUjZO3

— ? (@DaySeaJinn) April 30, 2022
To close out her The Feels concert, Anji made sure to end things in a way to make us feel warm inside. This is why she hit us with a one-two punch of comforting performances. First was her cover of You Are My Sunshine, a special song for Anji since it was the lullaby her dad would sing to her when she was young. With just a ukulele in hand, Anji gracefully moved between each line. And for the final song of the night, she sang Dalampasigan, a heartfelt track about home and a reminder to us that your home is where your heart is. Congratulations on the concert Anji. If you want to see more of the rising star, she, along with the other top two housemates, is set to re-enter the PBB house for the final stretch of season.
Continue Reading: 22 Artists Who You Need To Have On Your Radar This 2022