Weekends are always times to relax and have fun. But this upcoming labor day weekend feels extra special.
Related: 10 Island Girl Outfit Inspos For Your Next Beach Trip
Every May 1 is celebrated as Labor Day, a public holiday where we recognize the labor movement, as well as their efforts and contributions has done for society. While some see the labor day weekend as a partying weekend, the public holiday gets its roots from hundreds of thousands of workers who marched to Malacañang for better treatment and progressive rights such as fair and livable wages. In the Philippines, the holiday has been marked since May 1903, more than a hundred years now. Aside from commemorations on the working class, which really courses through the purpose of labor day, the weekend is also known as one of the busiest for traveling and going out. With that being said, we compiled a list of activities that you may want to do both within and outside the city so that you can get the most out of your weekend.  
DANCE THE NIGHT AWAY WITH UNKNWN
With the country under Alert Level 1, many things we used to enjoy before are coming back, and that includes the nightlife scene. And this upcoming labor day weekend will see the return of UNKNWN, one of the metro's favorite nightlife collectives that promote local culture. Appropriately titled UNKNWN.Returns, their anticipated comeback will be held at the Puerta Real Gardens and feature over 14 DJs across two stages. So if you're looking to get your party on from late night until early morning, you have an option. Check out UNKNWN for tickets for entry.
SPEND YOUR WEEKEND AT BORACAY
When it comes to vacations, Boracay will consistently stay at the top of everyone's to-go list. No matter what occasion or time of the year it is, Boracay is always a good time. But Boracay during the labor day weekend is a whole other level thanks to the famed Laboracay, a full weekend of partying and drinking. While this year's festivities may not be as grand as years past, that doesn't mean you can't have a good time. If you do have plans to go to Boracay for the weekend, just make sure to party safely and responsibly.
BOOK YOUR OWN PRIVATE ISLAND IN PALAWAN
When you think of having your own private island, you usually think of the ultra-rich and above. But what if we told you that you could rent your own private island for only 5000 pesos in Palawan? Up, it's real and it's located at Busuanga, Palawan. The island is called North Cay Nature Island and the owner has opened it up for visitors and tourists to rent. Aside from its natural beauty, the island features two villas, water sports and other water based activities, and even an outdoor cinema where you and your friends or family can watch movies under the stars. Rent costs 5000 pesos per night for a minimum group of four. For more information, check out their Facebook page.
ENJOY THE WONDERS OF COFFEE AT THE MANILA COFFEE FESTIVAL
Love coffee? Then this one is for you. Marking their physical return since the pandemic began, the Manila Coffee Festival is opening it's door once more to coffee lovers this April 29-May 1. Among the things you can except at this caffeine focused festival are local coffee shops, talks, and the many different tastes of Philippine coffee. The event will be held at Fort Santiago in Intramuros from 4-10 PM. Tickets cost 150 pesos each.
GRAB A DRINK AT THE JOHNNIE HIGHBALL BAR
If you're looking for a more adult experience this labor day weekend, Johnnie Walker might have the treat that's up your alley. The alcohol brand are set to open the Johnnie Highball Bar this April 29 at Burgos Park in Forbes Town, BGC. You can visit the bar starting April 29 until May 28 from 5 PM – 1 AM. Consider the bar as a new place for you and your friends to grab a good drink, relax, and just hangout.
VISIT A MUSEUM TO GET YOUR DOSE OF HISTORY
While there is nothing wrong with going to the mall, you can also spend your weekend by visiting a local museum and brush up on your history. (Because you should never forget your history.) Ayala Museum has its noted art and history collections. The National Museum complex has free admission to all its museums and houses some of the most extensive historical collections in the country. And if you're looking to get away from the city and enjoy some art, there's the Pinto Art Museum in Antipolo and the Bencab Museum in Baguio to name a few. You can also check out Art In The Park online which lasts until May 1.
GET THAT SUN AND SURF AT THE BEACH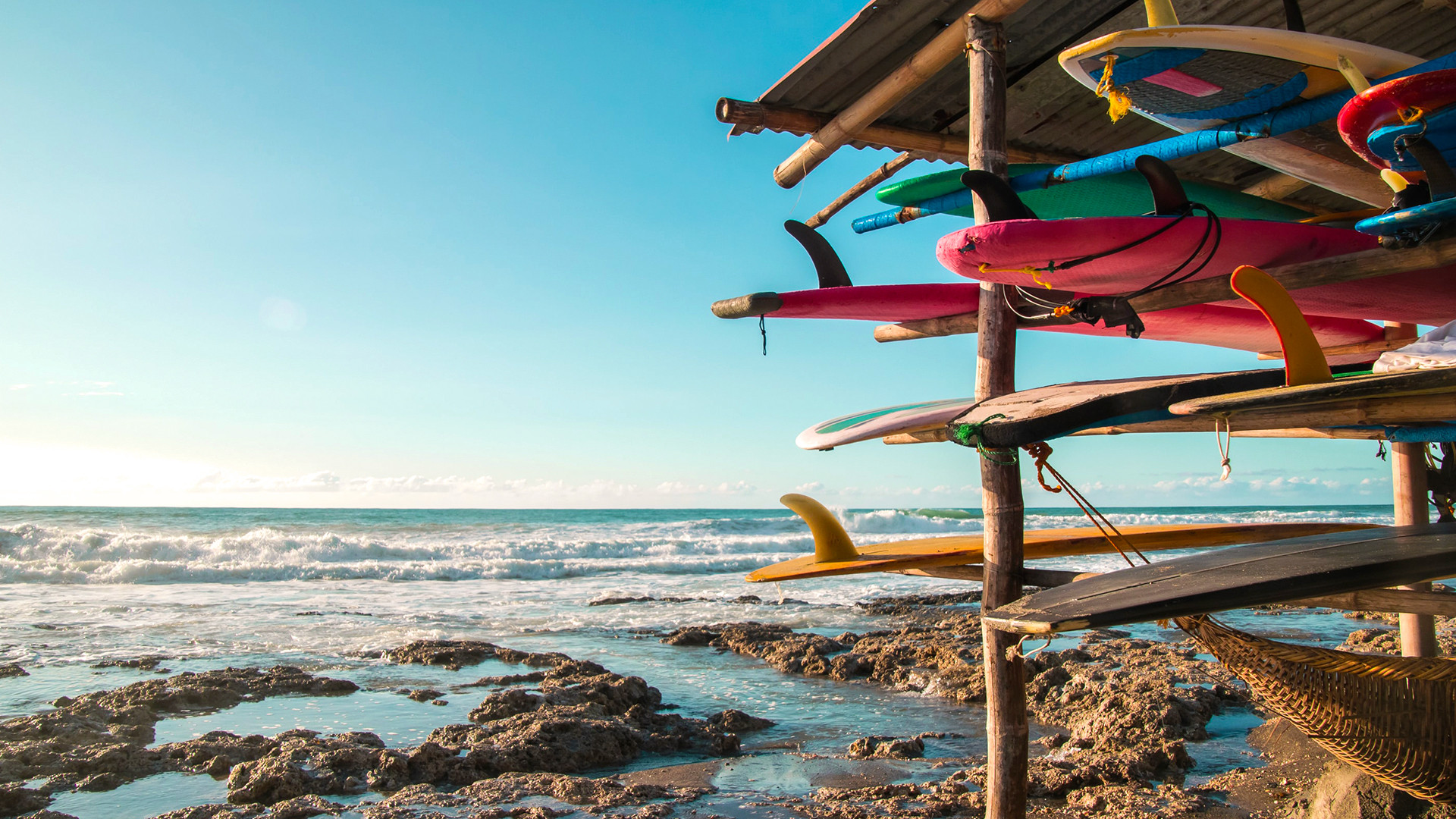 Few things scream great weekend getaway than the beach. Forgetting all your worries and responsibilities for just a moment by the beach feels so relaxing. Aside from Boracay, La Union, and Palawan are some of the popular destination for beach goers. But really, any beach you enjoy visiting is fine. The goal here is to destress and live in the moment, whether it be with your friends or family or by yourself.
TRY YOUR HAND AT URBAN FARMING
Cities and farming usually don't mix given how opposite they are from one another. But that is slowly changing with the advent of urban farms in the metro. Over the months, locations like Urban Farms, Agriroofs, and Urban Farm have sprouted across the city to give city dwellers a taste of farming and promote sustainable and environmentally friendly urban farming. Visitors have the opportunity to care, grow, and eat the food they plant from these farms. And given how farmers are an integral part of the labor force and continue to experience struggles in terms of labor conditions, these farms could help you understand, sympathize, and support the struggle of farmers around the country.
BOOK THAT DREAM FLIGHT FOR MUCH LESS
With more countries opening up, traveling has never been as easy now since the pandemic now. But let's be real, airplane tickets aren't cheap with inflation and the increase in global gas prices among other things. This is why if you're hoping to fly, whether it be domestic or abroad for your next vacation, this labor day weekend is the best time to book that ticket. Cebu Pacific is currently running a promo where you can get domestic flights for as low as 88 pesos and international flights as low as 599 pesos. You better act fast though as the promo only lasts until April 30.
Continue Reading: Local Dessert Shops To Get Your Ice Cream Fix This Summer