These celeb pairs have a history.
Related: Throwin' It Back: These Stars Have Crossed Paths In The Past
Have you ever had those moments where you imagined your fave stars interacting with a certain celebrity? Despite the public lives they lead, we sometimes can't help but imagine the link-ups between these celebrities. After all, a main factor in fan fiction is dreaming up our faves hanging out with each other. But made-up stories are not what these following pairs are as they have a bit of history with each other, some that date back to their childhood. Some were friends, others were classmates in school, but all share the bond that conquered the years. Let's take a look at some of the star pairings who you might not have known were friends or classmates IRL.
BELLE MARIANO AND KYLINE ALCANTARA
While charting stellar journeys on their own, Belle Mariano and Kyline Alcantara are actually besties. In fact, Kyline once revealed that she considers Belle as her first-ever celebrity friendship. When Kyline used to be a Kapamilya, she and Belle bonded over their shared experiences of being child actors. It's a low-key friendship that has lasted even if Kyline is now a Kapuso and they don't see each other often. We need a reunion between these two ASAP.
JULIA BARRETTO AND GABBI GARCIA
If fame is supposed to change people, Julia Barretto and Gabbi Garcia didn't get the memo. The two actors go way back as classmates in St. Paul College Pasig where they became best friends. Even as Julia's career started to flourish, Gabbi was still by her side before she eventually became an actress, too. Despite their hectic schedules, the two remain as thick as thieves. The two are so close that Gabbi credits Julia for introducing her to Khalil Ramos. From being high school classmates to stars in their own right, this friendship is true goals.
FRANCINE DIAZ AND ZACK TABUDLO
At first glance, Francine Diaz and Zack Tabudlo seem to be a world apart. One is a fast-rising actress and the other is a fast-rising musician. But the two are friends and have known each other for years. When they were younger, Francine and Zack were part of the same talent agency where they first became friends. (Fun fact: BGYO's Akira was also part of this agency.) Years later, the two are still friends with Francine working professionally with Zack for the first time when she starred in his As You Are music video.
ALDEN RICHARDS AND JUANCHO TRIVINO
Tristan Hernandez and Padre Salvi were classmates? That's right. During Alden and Juancho's college days, the two Kapuso actors were classmates at De La Salle University–Laguna Campus. They wouldn't just interact in college though as both would eventually join the same network and in 2017, be part of the GMA series Destined To Be Yours. We wonder how their classmates feel knowing that they shared classes with two future leading men.
CHARLIE DIZON AND CHANTY VIDELA
Charlie and Chanty's bond is what wholesome relationships are made out of. Chanty had said she considers Charlie as one of her closest celebrity friends. (Both were part of the Star Magic Circle Batch 2018.) She also credits Charlie and Belle Mariano with introducing her to K-pop. In turn, Charlie shared that Chanty reached out to her when MLD Entertainment asked her to be a trainee as Charlie was also in a similar position years ago. Needless to say, now that Chanty is a full-fledged idol, Charlie feels like a proud ate for her longtime friend.
CLAUDIA BARRETTO AND JULIANA GOMEZ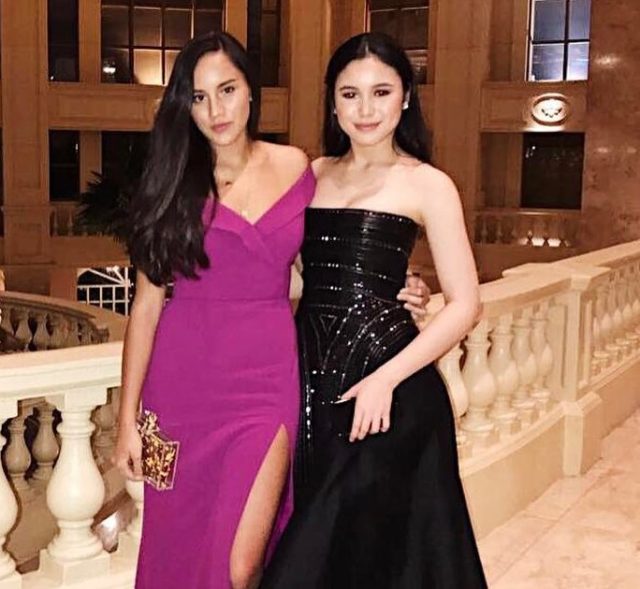 There really is something about high school friends. In case you didn't know, Claudia and Juliana were classmates in high school where their friendship first blossomed. Since then, their bond has remained steadfast even if both are now pursuing their careers. High school besties turned It girls, we love to see it.
ANDREA BRILLANTES AND ALEXA ILACAD
They say some celebrity friendships don't last long. But that isn't the case with Andrea and Alexa. The two Gen Z stars have been friends since their child actor days. Andrea even considers Alexa her first-ever showbiz friend. Despite both now being young adults with their careers, their bond remains as strong as ever, such as in the sweet moments where Alexa comforted a crying Blythe or how Blythe tagged along with KDLex in NYC.
MILES OCAMPO AND KATHRYN BERNARDO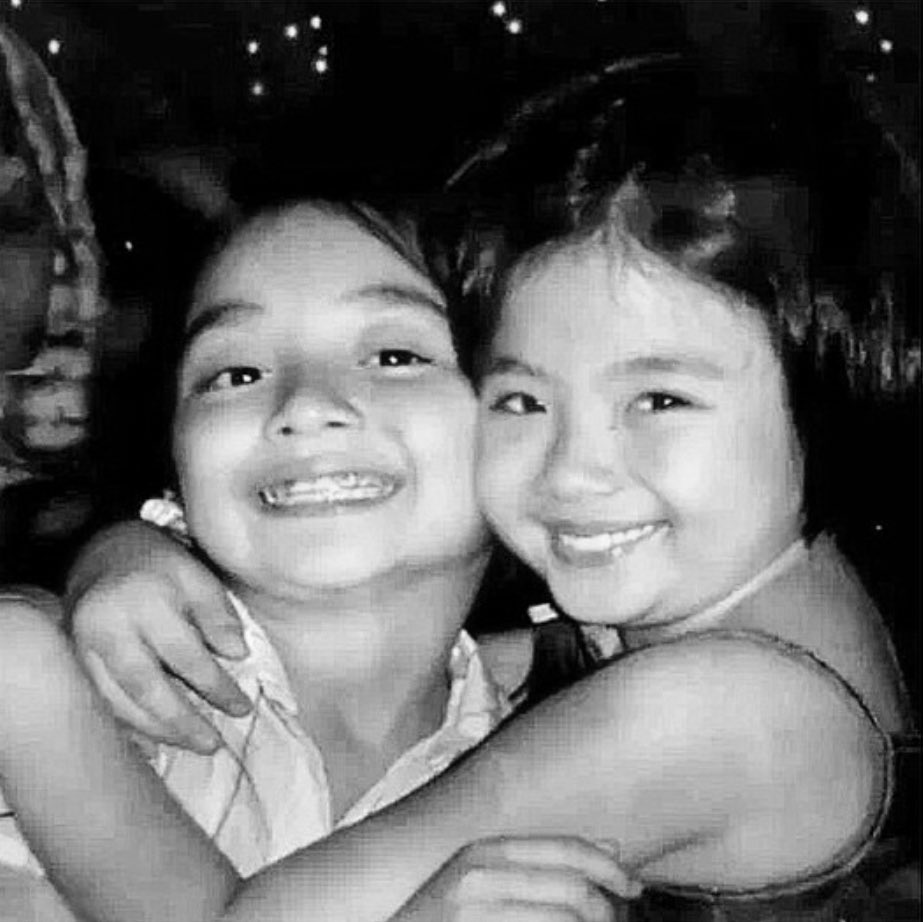 When Miles Ocampo and Kathryn Bernardo used t be child stars, the two were actually good friends. Both were castmates on Goin' Bulilit, which helped spark their friendship. And while their friendship these days isn't as evident as it once was, it's clear that these childhood besties have nothing but good memories of each other.
BEA ALONZO AND YASMIEN KURDI
While we can watch Bea and Yasmien in the Philippine adaptation of Start-Up, the two actresses go way back, specifically to their high school days. The two were classmates alongside fellow actress Shaina Magdayao. But before you imagine the trio having lunch in school together, Yasmien said that they rarely had time to see each other because their schedules were so different. Still, given that they went to the same high school, it feels right knowing that Yasmien and Bea play sisters on Start-Up PH.
Continue Reading: 5 Celebrity Crossovers That We Didn't Expect This Year