Take note of these facts about the newest social media site in town to help you decide if Threads is the platform you never knew you needed.
Related: These Social Media Platforms Are Finally Taking A Stand Against Unrealistic Beauty Standards
It seems as if the social media gods, or most appropriately Mark Zuckerberg, have heard our pleas when it came to finding an alternative site to Twitter. For a while, the bird app has turned off many users thanks to, among other concerns, its erratic stability and divisive changes under new owner Elon Musk, as seen by his announcement that unverified users will have a view limit of 1000 tweets at a time. So, on July 6, when Instagram's answer to Twitter, Threads, finally launched in over 100 countries, the rush was palpable, with over 30 million sign-ups in less than 24 hours of its launch.
Dubbed the Twitter Killer, Threads is Instagram's text-based conversation app that works quite similar to Twitter, though with some key changes. From regular users to celebrities, media brands, and more flocking to Threads, you may know a friend or two on the app. And with the backing of Meta and a connection to Instagram's two billion users, Threads has the resources to surpass other Twitter competitors, and may even the bird app itself. But is the hype real? If you're still on the fence about whether you should join the hottest new social media site on the scene, we break down the app's key features (and what it's lacking) to help you make an informed decision.
SIGN UP
First things first, if you want to get on Threads, you have to download the app, which is available on the App Store and Google Play Store. Once inside, you'll be prompted to log in using your Instagram account as exciting IG users can import their profiles, which means your username and profile picture on IG will be the same on Threads. Afterward, you'll be asked whether you want to follow the accounts you follow on Instagram in Threads.
Finally, you'll be prompted to make your profile public or private. It should be noted though that Threads asks twice the amount of data from users with 14 data parameters when signing up. And, before you start threading, it is important to know that deleting your Threads account will also result in the deletion of your Instagram account. So, thread carefully as you can't just check it and experiment for a bit out then tap out. It's not so easy to get rid of Threads.
HOW TO THREAD
Once inside Threads, the interface is reminiscent of Twitter's with the stream of threads you can see. You have free rain to like, rethread, reply, and quote thread threads you see on your timeline. Users have a 500-character limit for posts, can post up to five-minute-long videos, and, like IG, can include at most 10 photos per post, all noticeable increases from what is available on Twitter. When posting a thread, you can determine whether it's seen by anyone, just your followers, or users mentioned in the post. It should also be noted that blocking an account on Threads will also have them blocked on Instagram.
PRIVATE LIKES
While social media often devolves into a game of who can get the most likes and engagements, Threads tries to change the narrative by hiding the superficial numbers and leading the conversation toward more organic discourse. In the same way that Instagram hides the likes on posts, so too does Threads as it doesn't publicly show how many likes your or other posts get. That way, it lessens the social pressure to make content just for the likes and instead do content that you want. Also, Threads hide the posts users like, so feel free to like to your heart's content and free from the prying eyes of others.
MISSING FEATURES
It's early, early days for Threads, and, as such, the social media network is lacking quite a few basic features available on other sites. Users cannot set their timeline to show only the people they follow or separate followers from the feed. There also is no option to see the timeline in chronological order. In fact, the Threads timeline is a mix of the accounts you follow and individuals recommended by the app's algorithm, a decision by Meta to make the free-flowing discourse on the app more natural, though it can end up annoying when your feed ends up being littered with accounts you have no interest in.
Sending direct messages is currently not available on Threads, nor is there a trending list like on Twitter. There are no translations as well as the ability to edit posts and switch among multiple accounts. Finally, users cannot search for specific posts, only accounts. A work in progress no doubt, but Meta has said that these features and more will be coming to Threads in future updates.
THE VIBES OF THREAD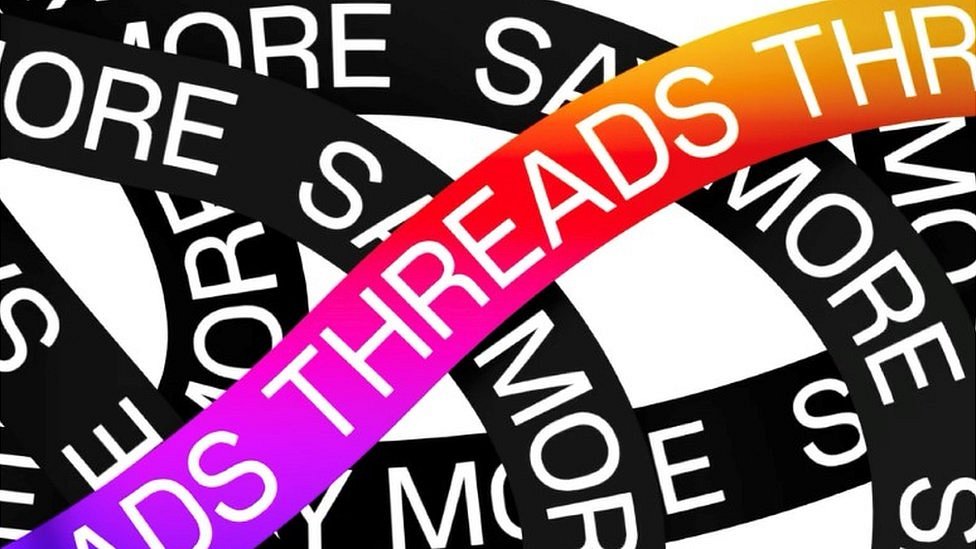 One of the many reasons why people have turned away from Twitter is how toxic the bird app can be. It's probably the only social media platform where tweeting a simple opinion can lead to death threats, harassment, people misconstruing what you say, unnecessary takes from accounts with only ten followers that bought Twitter Blue, and more. With that said, the early days of Threads feel like OG Twitter in the sense that there's no intricate balance needed when posting, and people will generally be receptive to it.
So far, people have been treating Threads like a new start or detox from Twitter. Prompts as simple as asking a question has started conversations on the app. Of course, this can all change later down the road as people continue to navigate Threads. Do a fresh start, test out a new personality, or continue to be you if you start your Threads account. Just make sure to keep it respectful and leave that toxicity elsewhere. There's already enough of that on other platforms.
Continue Reading: