Reclaiming your power is the move for 2022.
No matter how strong one is, there is something we don't like about ourselves to a certain degree. While it is important to rally for unconditional self-love, it's important to recognize that the feeling of self-loathing will always exist. Remember that scene in Euphoria where Kat was in her bedroom talking about how she's unhappy with herself then one by one, different women bombarded her with toxic positivity? "You need to smash all beauty standards" and "That's not you f*cking talking, that's the patriarchy" were just some of the lines that the show got right, but sometimes, it does more harm than good unknowingly.
Can we talk about Kat's 'love yourself' social media culture scene in the new Euphoria episode. Shit was powerful. pic.twitter.com/YCgAHsN5F1

— femme fatale 2.0 (@eliesaaabs) January 17, 2022
Body dysmorphia (often referred to as BDD) is a disorder where someone has a perception of their physical flaws as a "defect" and can cause emotional distress. According to the Anxiety & Depression Association of America, the causes of body dysmorphia may be unclear, but "certain biological and environmental factors may contribute to its development, including genetic predisposition, neurobiological factors such as malfunctioning of serotonin in the brain, personality traits, and life experiences (e.g. child maltreatment, sexual trauma, peer-abuse)." BDD isn't necessarily caused by social media, but it can and has perpetuated unrealistic beauty standards.
READ MORE: FYI, "Fat-Shaming" Doesn't Work
PINTEREST BANNING WEIGHT LOSS ADS
We're still a long way to go, but there's been some light that was shed on these topics when social media platforms began implementing policies that prioritize the well-being of its users. Just last year, Pinterest announced that they were banning all weight loss ads on their home pages. "We encourage others in the industry to do the same and acknowledge, once and for all, that there's no such thing as one-size-fits-all," a statement reads. We truly applaud Pinterest for taking a huge step, especially since most young people get their unrealistic "inspos" through their boards. Their stats also showed that users started searching terms like "body neutrality," "self-love illustrations" and anti-body shaming quotes.
INSTAGRAM'S FILTER BAN
(Trigger warning: Mentions self-harm and suicide.) Back in 2019, news of 14-year-old Molly Russell's death broke out due to finding graphic images of self-harm and suicide on Instagram. This led to people raging over the social media platform's unhealthy effects and loose control over images on the app. Instagram has then started taking careful measures such as banning filters that depict cosmetic surgery to help their users have a more positive experience. This and the roll out of invisible number of "likes" have somehow helped. They've also restricted posts that promoted weight loss products and plastic surgery since then.
NORWAY'S PHOTO EDIT LAW
Passed with a 72–15 vote last year by the Norwegian Parliament, it is now illegal for people to post their photos on social media without declaring that they're retouched. The government is aware of how social media has been distorting our unattainable standards of beauty, thus passing a law where the penalty is punishable and can lead to fines of imprisonment. It requires any post that may contain a body with modified size, shape, or skin to carry a declaration of alteration in hopes of lessening body pressure. But we could only wonder, would a disclaimer stating the post had been modified help in improving one's self-esteem?
LACK OF BODY REPRESENTATION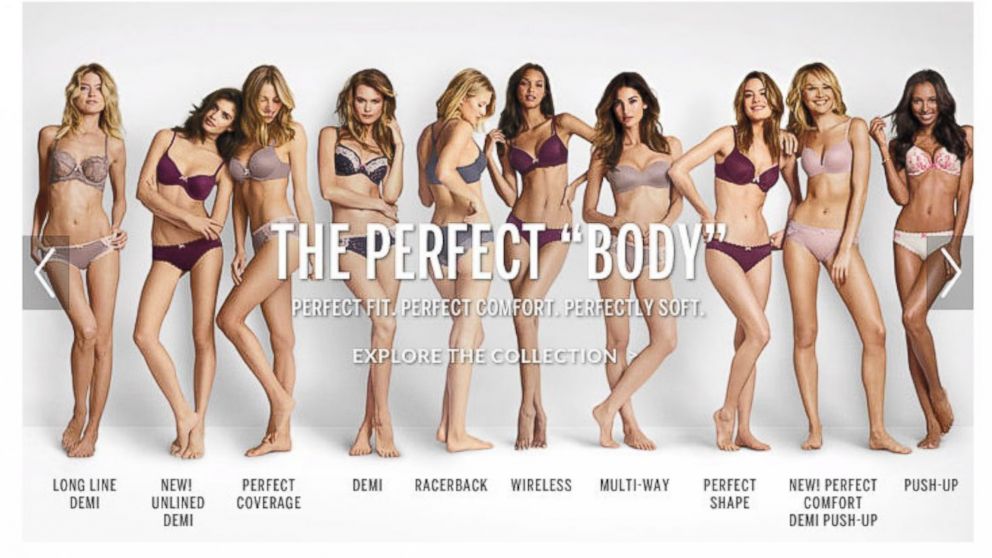 In the end, we all have to accept that a self-distorted body image, dysmorphia, and other similar effects exacerbated by the relentless preference for near-perfection is real no matter how many self-help books you read. And despite social media now streamlining their policies to alleviate insecurity issues, it's still you who can change what you see and reclaim the narrative. It's not just platforms like Instagram, TikTok and Twitter that have a problem. Even if you lessen screen time, it's still primarily the lack of representation of all bodies that adds insult to the injury.
The one-size-fits-all narrative isn't entirely the solution. With so many loopholes in the media when it comes to body positivity, no wonder everyone's so obsessed with the impossible. Luckily, you have brands like Rihanna's Savage X Fenty that encourages everyone to be the "bad b*tch" versions of themselves no matter what shape or size, or singer Lizzo who doesn't give a damn about all the body-shaming and bashing mostly from grown men. Maybe the rumors are true—while you're spending all the time breaking a woman down, realer sh*t is going down. Just have a look around, you'll see.
CONTINUE READING: For Maris Racal, This Is Why Calling Someone "Payatot" Is Still A Form of Body-Shaming