These young people were some of the earliest members of Gen Z to get a shot of the COVID-19 vaccine in the Philippines.
Ever since the first vaccines were approved for use late last year, the whole world has been in a race to vaccinate as many people as possible against COVID-19. The first vaccines arrived in the Philippines in late February with priority given to healthcare workers, essential workers, senior citizens, and people with comorbidities. Near the bottom of the list though are young people, Gen Z, and Millennials who do not fit into any of the special conditions.
It is expected that most young people would have to wait a little while to get vaccinated. However, some young people have gotten the vaccine whether they are a healthcare worker or meet a special condition. Here are some of their stories and experiences to inform other young people about what it is like to get vaccinated.
Related: There's A Reason Why You Will Have To Wait For Your Turn To Get Vaccinated
Thoughts On Vaccines
Miguel is 22 years old, and his job classifies him as a healthcare worker. He is required to visit different clinics on a daily basis and attend to the logistics and operations of the clinics to make sure that they are up and running properly. This kind of exposure would make you think that Miguel wanted to get the vaccine as soon as possible, but he was actually hesitant about it. "I was iffy about the brands of vaccines. I didn't trust the ones coming from lesser-known countries," he says of his early preferences. "There was also the fear of the after-effects of getting vaccinated, as well as the possible long-term effects." He says that he wanted to wait and see first what the experiences of others would be like. This way, he thought, would help him prepare for what to experience in the days after his vaccination.
Amanda, a 21-year-old college student, has allergic rhinitis, which makes her eligible under the A3 priority group. She saw the vaccines as something she needed to get. "I knew that receiving the vaccine was a necessary precaution I should take, to help curb the transmission of the virus, and of course, protect myself, my family, and the people I come in contact with." She furthers, "I did not mind having to wait, however I wanted to get vaccinated as soon as possible, if that makes sense. So, I thought it best to register as soon as possible to not encounter problems with regards to vaccine brand and availability."
Signing-up And Pre-Vaccination Feelings
Miguel's local LGU was already informing local healthcare workers about the vaccine, as well as of the company he was working for. Miguel applied to get the vaccine in late March and was soon scheduled for right after.
Since both of them live in Quezon City, they signed sign up via the ezConsult app. The first time Miguel tried to do it, the app glitched, but he was able to get through. Amanda meanwhile was able to get her vaccine schedule for early April the day after she submitted the requirements after struggling to get proper documents.
The day before Miguel was scheduled to get the vaccine, he couldn't sleep. "I was researching on possible side effects for the long term. No one knows what this vaccine will do years from now to our bodies, but if I can prevent hospitalization and death from COVID-19, then it's okay." He was able to calm down because he felt that the pros of getting the vaccine outweighed the cons.
Amanda has a mix of emotions. On one hand, she felt relieved that she was able to get an appointment. But on the other, she felt frustrated for those do not have the same resources as her even though she and her family did struggle a bit with the process. She goes on to say "I couldn't help but think, 'Do other people know this as well? Do they have the means to access these sites and the documents being required of them? What are LGUs doing to ensure that the less privileged are not left behind?'"
Mixed Experience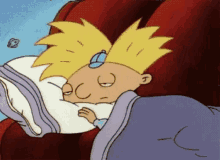 Miguel went to his vaccination site in Cubao and brought his medical IDs and his phone for the QR code. He got there at 8:00 AM and was scheduled to get the AstraZeneca vaccine at 9:00 AM, but he got injected at 12:00 PM.
Amanda got the Sinovac vaccine because it was both recommended for her age and it was the only one available at the vaccination site. She brought a valid ID, a medical certificate, and an email confirming her vaccine slot. "The center had many stations that I had to pass through to confirm my slot, identity, checked my vitals, and medical history, briefed me on the vaccine and possible side effects, etc. After [the injection], we were asked to stay in an observation room for 30 minutes where they checked our vitals again, and then we were good to go." The whole process took Amanda one hour.
Miguel shares that he felt the side effects within the first 24 hours. "Within the first 10 hours I was still able to work with migraines and body pain, however, I contracted a high fever on hour 12. I filed a sick leave and spent the next day in bed." He says that his co-workers who got the vaccine at the same time as he did also experienced side effects. By day 3, he felt better and by the end of the week, he was no longer experiencing any side effects.
Amanda had the opposite experience. "My injected arm hurt a little whenever I moved it in doing tasks such as writing, dressing up, or lifting things. Otherwise, I experienced no other side effects," she details.
These days, Miguel and Amanda are feeling fine and are both thankful for different things. For Miguel, it's that he and his fellow healthcare workers were prioritized, and for Amanda, she didn't experience any of the serious side effects. Both expect to get the second dose of the vaccine from around the second half of April to the first half of May.
Post Vaccination Feeling
Those who have been vaccinated may feel more at ease when they go out knowing that they have protection, but Miguel and Amanda do not see it that way. "It hasn't made me any less cautious. I still disinfect all my things and wear my mask at all times. The fear is 30% for myself and 70% fear of infecting my loved ones who aren't vaccinated yet," says Miguel. For the time being, Miguel isn't going out of the house like he used to pre-COVID. Amanda agrees, saying: "The best way to curb the transmission of the virus is to still stay at home and avoid contact with others."
Most people around Miguel and Amanda's age will most likely have to wait a little bit longer to get a vaccine, which might seem unfair to some people, but Miguel thinks that it's okay, with some caveats though. "In any mass distribution, if this isn't done, then things will get messy. It was good doing this since exposure is highest among healthcare workers. It's a good balance of vulnerability and exposure, however, I hope that things can be sped up a bit. It's inexcusable for this to reach 2022."
Amanda feels though that there should be more exceptions for people her age. "I am well aware that there are those my age who have to constantly go out due to work or other essential matters, and so they need the vaccine more than others. There are also those with already affected family members. I think aside from the current priority groups, these people should also be taken into account. Their circumstances should also be considered. I think there are many things in the current system that determines how soon one gets their vaccine that can be improved."
Their Advice
As young people continue to wait for their turn, some may become anxious to get it, which Miguel understands. "I can't blame them, but doing research is optimal. And asking close friends who got vaccinated help," he advises.
Information is also something that Amanda sees as a way to help dissuade nerves. "Fear mongering is so easy to do in a digital age where personal contact is minimal, so protect yourself from fake news by staying knowledgeable and verifying your sources. Please do check first if your concerns are not products of misinformation, and learn about the importance of vaccines in this pandemic."
As for the rest of the population who are waiting to get vaccinated, he wants people to know that getting a COVID-19 vaccine is "like any other vaccine, and the more vaccinated people there are, the earlier we can return to pre-COVID life."
Amanda adds, "We should always still err on the side of caution and not only think about ourselves since COVID-19 is something that affects us as a nation."
CONTINUE READING: Should We Take The Vaccine? A Debate That Became Too Personal