Drag Race PH is more than just a reality competition. At its core, it also teaches us how to turn that self-doubt into confidence.
Confidence is power. But whether you're on the path to self-love, or when you think you've reached your full potential, we can all agree that some days are harder than others. Like any other journey, it isn't perfect. Self-doubt, critiques, and true-to-life situations are few of the triggers that stand in our way of well, slaying the day. The real challenge is figuring out how to tame your inner saboteur; and we can all learn a thing or two about it from our fierce and sickening Drag Race PH queens.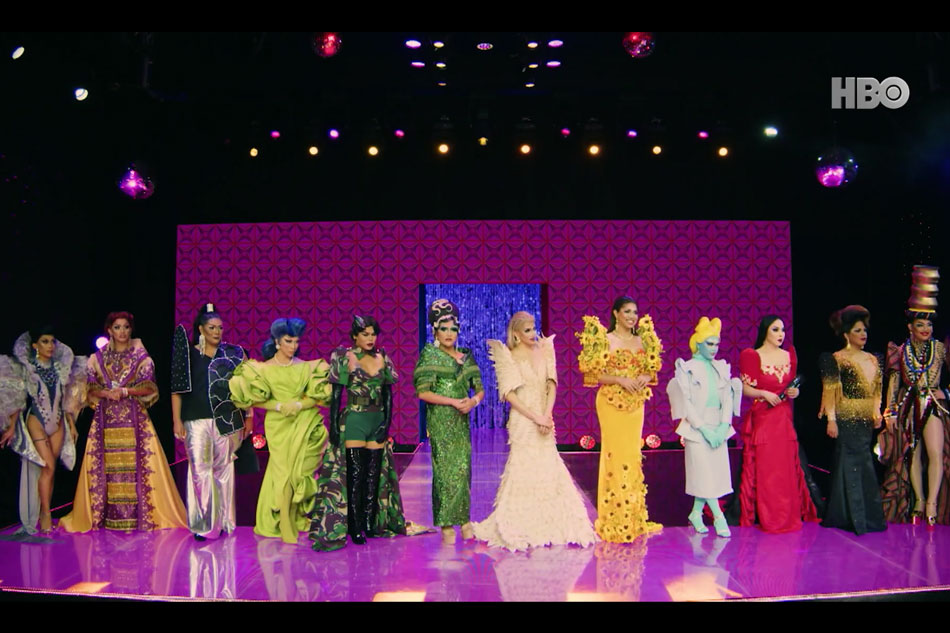 If you've been a long-time fan of the RuPaul's Drag Race franchise, or you've been keeping up with the weekly premiere of Drag Race Philippines, then you probably already know that there are four major qualities a winning queen should possess: charisma, uniqueness, nerve, and talent. And while the franchise is an homage to Filipino queer culture, at the end of the day, it is still a competition. With new challenges every week, critiques get intense, and naturally, the fabulous contestants are put through the wringer of pressure on the road to becoming the winning queen of queens.
Episode 7 is a perfect encapsulation of carving confidence from challenges. Entitled Shop Shop Ladies Ball, this particular turn of Drag Race PH is an emotional rollercoaster ride. We can all relate to one of the contestants, Eva Le Queen, when she was clocked for her Divi Divas category look.
In the episode of Untucked, the cameras bared Eva's vulnerable side. As she was breaking down while recalling her critiques, her sister queens stepped in to comfort her. "It's just a bad day, not a bad drag," they said, recalling the enduring words of Turing. "It's not you, it's the dress." Soon after, Eva snaps back to reality, empowered by the kindness, support, and reassurance of the Drag Race PH queens.
Let Drag Race Philippines be a reminder that while critiques and opinions can weigh you down, but only you have the power to translate that negativity into something that can encourage you to feel your oats once again. Confidence is power, yes, but it's also a mindset. So, the next time someone says a negative opinion of you, you're feeling judged, or critiqued? Remember that Eva Le Queen strutted that runway with a "trashy" body suit, but she still served. A garment, no matter expensive or stoned, is only just a garment. At the end of the day, the selling point is your attitude and how you carry yourself, on and off the runway.
Now, of course there's a lot more to be done. With inner work and encouragement from yourself, as well as the people who love and support you, slow, steady, and sure progress will be made, Whether you're feeling down, insecure, or you're just going through it, let that not discourage you from loving and being your truest self.

Besides, just like anyone else, these queens have their weaknesses, but they always remember to stand tall and proud. After all, confidence is the best accessory to complete a look. Now, all that is left to do is command the runway or in some cases, slay that lip sync. Give the world a show, just like our fine, fresh, and fierce Filipina queens do.
Related: The Premiere Of Drag Race Philippines Is Unapologetic Pinoy Drag Excellence