Bea Alonzo tested if the Pambansang Ginoo was also a green flag in the honesty department.
Related: 7 Facts About David Licauco That Will Make You Swoon
Ever since Maria Clara at Ibarra, David Licauco entered the A-list and is regarded by his fans as a walking green flag. But just how wholesome is David? That was put to the test recently when the actor and businessman became the latest personality on the hot seat for Bea Alonzo's revealing lie detector series on her YouTube channel. Set inside David's own Kuya Korea restaurant, the star was a bit nervous at first but was game to take on Bea's questions, with his answers (and a couple of lies) revealing even more about David's personality. Here are a few he wasn't afraid to admit on camera.
HE'S NOT AFRAID TO CRY
With his fit physique, looks, and active lifestyle, David can give off the impression that he's a man's man who shuns emotions. But that isn't the case as he revealed to Bea that he does cry, especially when it comes to his siblings or breaking up with his exes. We love a man who isn't afraid to shed a tear or two.
HE WOULD LIKE IT IF PEOPLE ASKED HIM IF HE'S HAPPY
As if we couldn't have any more reasons to stan David, he showed during the lie detector test that he's a man in tune with his emotions and isn't afraid to get vulnerable. When inquired by Bea on what questions he wished more people asked him, he said that he would like it if people would ask him how he is doing or if he's happy.
As the one in his friend group who gives advice, people assume that David has it all. It just goes to show that even friends we consider perfect deserve a mental health check-up. There's no shame in wanting to feel that, as much as you support your friends, they are there to help you out, too.
HE INITIALLY DIDN'T GET ALONG WITH BARBIE FORTEZA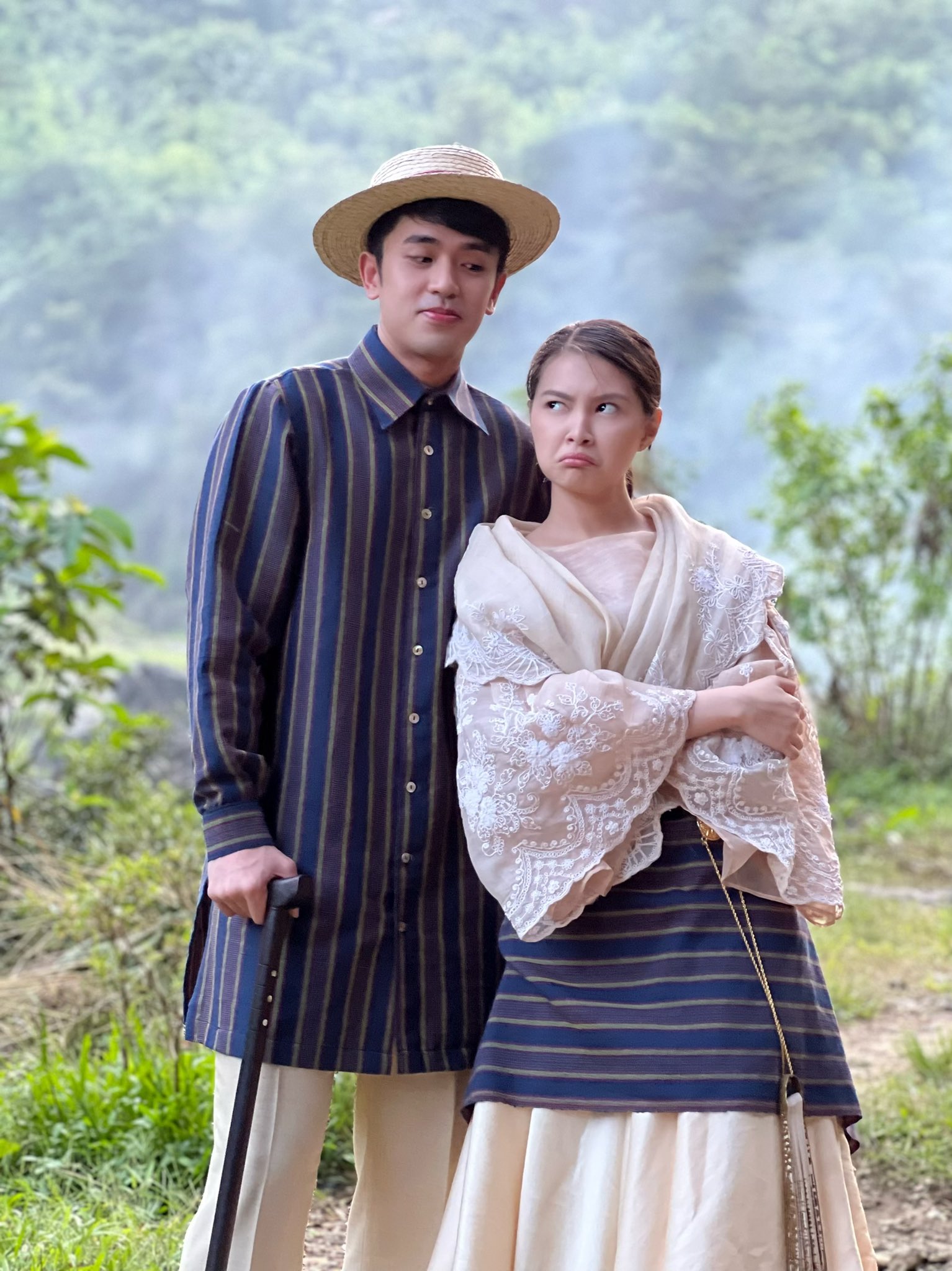 Once upon a time, Barbie and David didn't initially click. As unbelievable as that sounds today given their chemistry, that was the reality when they first started working together. Barbie did not like how David was often late to work, which David attributed to his sleep apnea disrupting his sleep schedule. Not making things any better was that David overthought how to speak to Barbie at first, with his first sentence to the actress asking her if she was her family's breadwinner. It's a good thing then that they got over their initially awkward bump.
HE THINKS HE'S BARBIE'S BEST LEADING MAN
With over 14 years of experience in the industry, Barbie has had her fair share of leading men. But when asked if he thought that he was Barbie's best leading man, David answered in the affirmative, leading to a positive result from the polygraph machine. And that's on being a confident king.
THERE'S NO BEEF BETWEEN HIM AND JAK ROBERTO
Whenever David and Barbie would showcase their chemistry on social media, it seems as if Barbie's boyfriend, Jak Roberto, is winning the IDGAF wars with how he isn't overreacting to it. David even let it slip that he imagined a scenario if he and Barbie were dating (though he never acted on it). But David also made sure to squash any rumors of a rivalry by saying that he is good friends with Jak and that he understands the dynamic between David and Barbie.
HE THINKS BARDA CAN LAST AS LONG AS KATHNIEL
When it comes to modern-day loveteams, KathNiel stands out as the gold standard. And that's a couple he feels BarDa can last as long as when he told Bea that as long as people supported their love team, he and Barbie could last for five and more years. It was also during this moment that we got the fun tidbit that he's a KathNiel stan who's seen all their movies (his favorite is Crazy Beautiful You).
HE FLEW TO KOREA FOR A GIRL
How hard does David Licauco go to impress a girl? During the sit-down, he shared that he once flew to South Korea on a 5 AM flight to surprise a girl who got off work at 11 PM. A true ginoo fr fr.
Continue Reading: