Selena Gomez and Taylor Swift radiate bestie goals for real.
Related: 14 Taylor Swift Clapbacks That Deserve To Be Taught In Schools
Given how the entertainment industry works, some friendships in Hollywood aren't grounded in the best of intentions. But when it comes to Selena Gomez and Taylor Swift, the two superstars are safe from fake friend allegations with the way they've been there for each other for over a decade now. The two first became friends when they both were dating their respective then beaus from the Jonas Brothers in 2008. And while those relationships may not have lasted, TayLena's friendship sure has. It's a bond that's been going strong for over 15 years now as the two have nothing but kind words for each other.
Taylor once told WSJ Magazine, "There has always been this quality of sisterhood, and I don't say that in a basic way. I knew from when I met her I would always have her back. In my life, I have the ability to forgive people who have hurt me. But I don't know if I can forgive someone who hurts her."
Selena also had nothing but praise for her best friend like when she revealed in an interview with Rolling Stone that she considers Taylor to be her only industry friend. No matter where their lives or careers may take them, you can bet the two will always have each other's backs. Here are just some of their standout BFF moments.
DEFENDING TAYLOR ON TIKTOK
No matter what kind of drama manages to find its way into Selena's life, she'll always take the high road. That is unless it involved Taylor Swift. When a TikTok video showing an old clip of Hailey Bieber seemingly shading Taylor Swift went viral, Selena took to the video's comments section to defend her best friend. As she should. Say what you want about Selena, she won't care. But try to come for Taylor, Selena will be ready to pounce.
SUPPORTING TAYLOR'S SNL PERFORMANCE
When Taylor Swift made her long-awaited return to SNL as a performer in November 2021, she had a few close friends cheering her on. One such friend was Selena Gomez with the two shooting this wholesome TikTok video backstage. Yes Taylor, your bestie is a bad bitch.
SELENA FACETIMING TAYLOR DURING HER COOKING SHOW
Showing your bestie that you know how to cook? See, Selena Gomez is just like the rest of us. During an episode of Selena + Chef, the musician and actress decided to flex her creation and called Taylor Swift. Seeing Taylor be so proud of Selena for learning how to cook just melted our hearts. We're going to assume the two have gone on cooking dates together.
PERFORMING HANDS TO MYSELF TOGETHER
Selena is no stranger to performing with Taylor on her tours. She was a special guest during the Speak Now and 1989 tours. But our favorite has to be when Selena surprised a 60,000-strong crowd in Pasadena, California when she and Taylor performed Hands To Myself during the Reputation Tour. A moment in history if you think about it. "To the person I could call at any time of day, who has been there no matter what… you absolutely KILLED IT tonight and everyone was so excited to see you," wrote Taylor on Instagram. We're hoping Selena will also make a guest appearance during Taylor's upcoming The Era Tour.
CELEBRATING BIRTHDAYS TOGETHER
Friends who celebrate birthdays together, stay together. Over the years, the two musicians haven't missed a beat when it comes to celebrating each other's milestones, like when Taylor and Selena celebrated the former's 30th birthday together in 2022.
THE BEST DUO AT AWARD SHOWS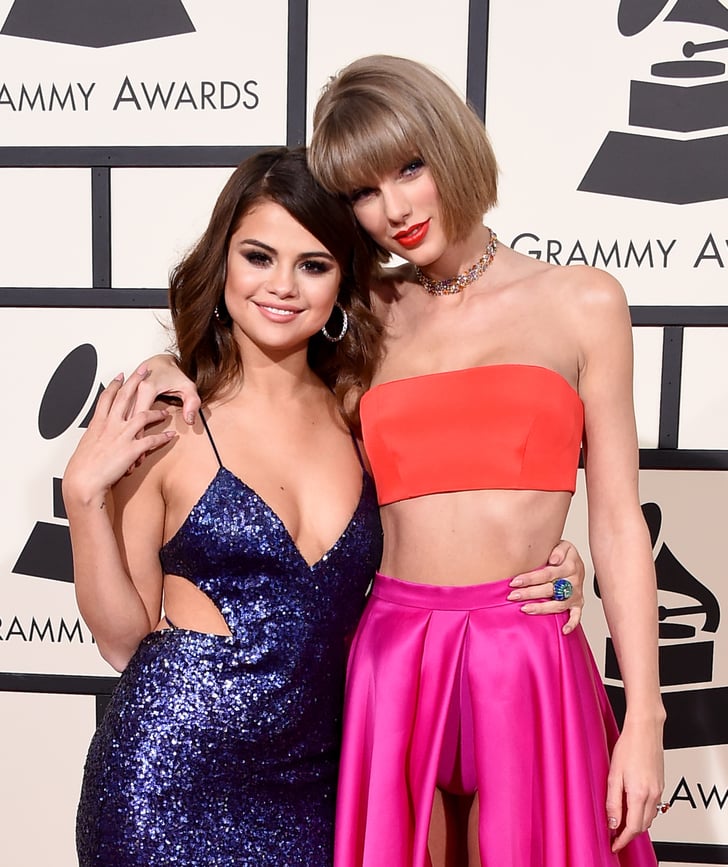 Whenever Selena and Taylor show up together at an awards show, you know it's going to give. Whether it be at the Grammys, AMAs, or VMAs, TayLena will serve looks, give a show, and enjoy the whole night together.
TOGETHER AT THE MET GALA
It's just Selena Gomez and Taylor Swift running around the Met in their expensive gowns during the 2014 Met Gala, no big deal. Even superstars know that a party is best enjoyed when you're with people you know.
Continue Reading: 8 International Celebrities Whose Guilty Pleasure Is Filipino Food