Balenciaga casting The Simpsons and the whole Springfield crew was just pure genius. Homer in the puffer jacket and Marge in the golden dress? Glorious.
Demna Gvasalia's Balenciaga has been one of the fashion houses that gets the most buzz during fashion week, and we can't really blame them. Despite the hefty price tag that can break our purses, it's Balenciaga's relatability and pop culture spin in their shows that captures people's attention.
In the past, they've done e-gaming collaborations, mounted post-apocalyptic themed shows, and more recently, they were the talk of the town during Kanye West's DONDA Show (see his spiky jacket) and at the MET Gala with Kim Kardashian's all-black head-to-toe outfit. Needless to say, Balenciaga knows their audience. This season, the irreverent fashion brand is taking their take on the zeitgeist in vibrant 2D.
READ MORE: Would You Want To Play A Video Game By Erm… Balenciaga?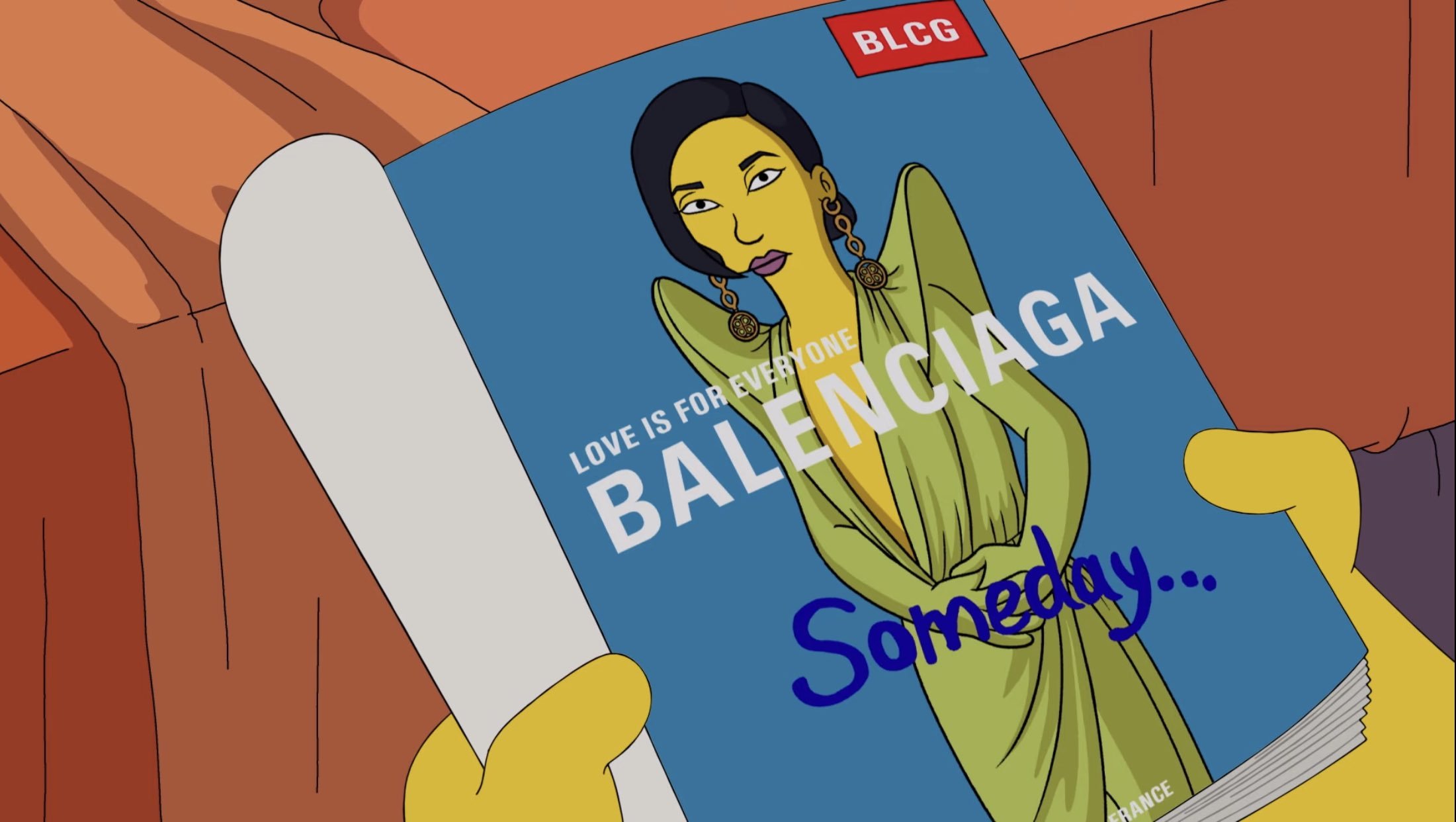 Now, what happens when you tap the whole Springfield crew to model for your Spring/Summer 2022 collection? In this episode of The Simpsons, Homer wanted to surprise his wife Marge for a one time big time fashion experience. As he sees her notes on a Balenciaga magazine ad, Homer Simpson decides to write to the fashion house about his desire to make Marge's day special by asking for "the cheapest thing with your label on it." Upon receiving the €19,000 stunning green dress with power shoulders, Marge Simpson knows she'll have to return it, so she asks Homer to "trust her to be graceful." But when she does, this doesn't sit well with Demna Gvasalia. What happens next is just 10 minutes of fashion meets pop culture goodness.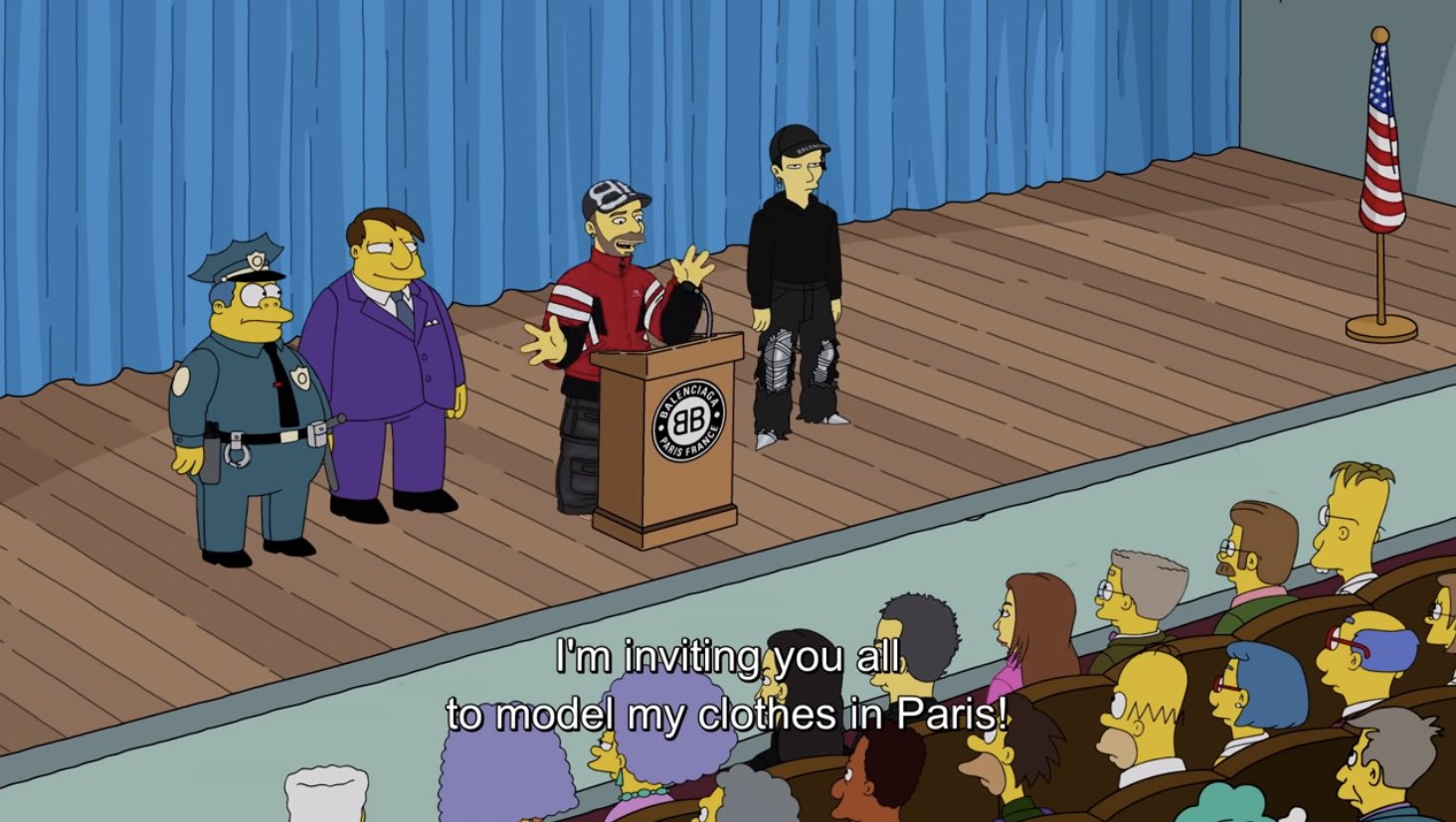 The cast of The Simpsons being invited to model at Balenciaga for Paris Fashion Week wasn't just the highlight. After we see the Springfield crew killing the runway in pieces that were from Balenciaga's past collections, it was the cameos that gave us LIFE.
SIMPSONS X BALENCIAGA: I just have to stan!!! pic.twitter.com/f9FPtdFTSu

— Mazza wintour the pooh (@YaaMazz) October 2, 2021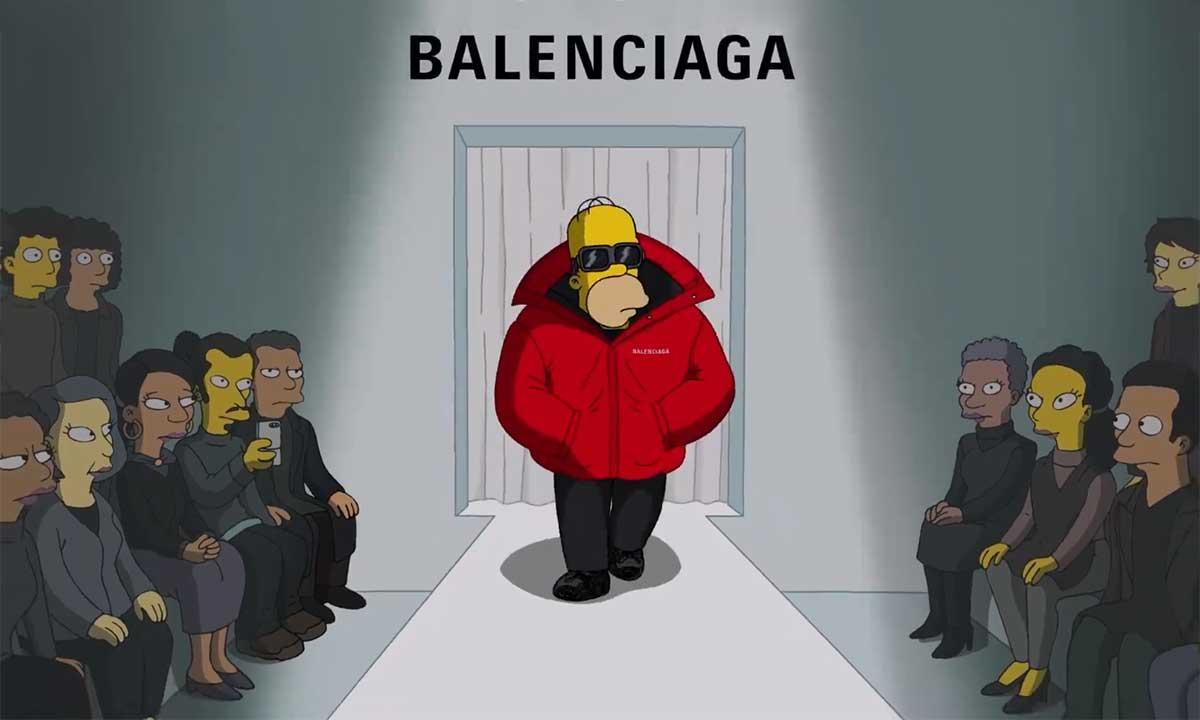 They invited Kanye West and Kim Kardashian (who wore the exact outfits during Halloween), Justin Bieber was also there, and of course, Anna Wintour herself.
Kanye and @kimkardashian in the Balenciaga Episode of The Simpson pic.twitter.com/qTtjDkDutG

— The Yeezy Zone (@TheYzyZone) October 2, 2021
This isn't the first time that The Simpsons had their fashion moment. Back in 2009, Harper's Bazaar created a fashion editorial with Marge taking on Paris with supermodel Linda Evangelista as they visited Karl Lagerfeld and Donatella Versace to name a few designers.
You can watch the full episode for The Simpsons x Balenciaga below: