Think you know everything there is to know about SEVENTEEN? Here are some facts about this chart-topping and best-selling boy group that may surprise you.
Related: October 2021 Is Promising To Be An Exciting Month For K-Pop
When you talk about the top K-pop groups right now, the conversation isn't complete without including SEVENTEEN. Ever since their debut in 2015, this 13-member boy group has been amazing millions of their fans around the world. Their sales and success prove that they are one of the leaders in the game. But with the group gaining new fans every day, there are certain aspects of the group that new CARATs or causal listeners may not know of. Here are seven facts that you may not know about SEVENTEEN.
SEVENTEEN HAD A PRE-DEBUT SHOW THAT LASTED TWO YEARS
Unlike most K-pop groups, SEVENTEEN was introduced to the public way before their official debut. In 2013, the show Seventeen TV premiered on the online platform UStream, which chronicled their time as trainees. The first season featured Mingyu, Jun, Seungkwan, Woozi, Wonwoo, Hoshi, Vernon, Dino, DK, Mingming, and Samuel. At first, their names were not known, so they were called by nicknames according to something they carried. The show lasted for five seasons until 2015. Eventually, S. Coups, Joshua, Jeonghan, and THE8 all joined the line-up.
SEVENTEEN COULD HAVE DEBUTED WITH SEVENTEEN MEMBERS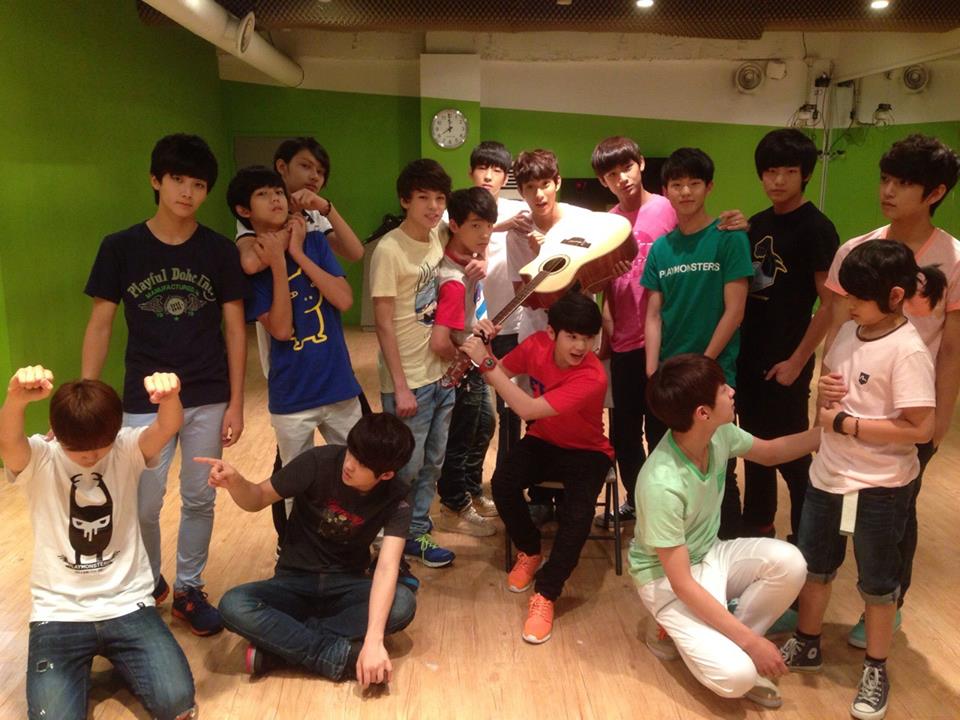 Despite what the name may suggest, SEVENTEEN has 13 members. The name comes from the number of members plus the three units and how they are one team. But there was a time that SEVENTEEN could have actually debuted with its namesake. In Seventeen TV, viewers were introduced to four trainees who eventually left Pledis.
The former member most people may know is Samuel. He was the youngest of the team but he left for personal reasons. Later on, though, he debuted in a quickly disbanded hip-hop duo called 1Punch. He also participated in Produce 101, but didn't make it to the final lineup. In 2017, Samuel debuted as a solo artist and continues to this day. Another member is Dongjin who left Pledis to focus on his academics. But not much is known about him.
Doyoon was one of the oldest members of the group and was seen as the co-parent/leader of SEVENTEEN along with S.Coups. But he left the company to pursue an acting career, which he said he was more passionate about. And finally, there's Mingming from China. He left Pledis for personal reasons, but the pull of idol life was still strong that he competed in the survival show, Mixnine. However, he failed to make it to the final line-up as he placed tenth. Later on, he competed in Youth With You in China where he managed to make it to the final line-up and debut in a group called Unnie.
IT TOOK A WHILE FOR THEM TO ACHIEVE MAINSTREAM SUCCESS
These days, whenever SEVENTEEN releases a new album or song, it usually becomes a best-seller. But their success wasn't instant. It took over a year since their debut to get their first music show win with Pretty U. 2017 proved to be a breakthrough year for the group as they started receiving international recognition with the iconic Don't Wanna Cry as well as being featured on international magazines and publications like NYLON Korea. SEVENTEEN has since climbed higher and higher ever since.
SOME OF THE MEMBERS TRIED FILIPINO FOOD
Given how SEVENTEEN are global stars, their travels have taken them to many countries around the world. And one of those countries was the Philippines. During one of their trips here, the vocal team; Jeonghan, Joshua, Woozi, DK, and Seungkwan, were filmed trying Filipino food. They ate sinigang, gising gising, sisig, binagoongan, beef mechado and based on their reactions, they seemed to like it. Maybe next time, all the members could try it together.
SEVENTEEN HAS A SUB-GROUP
While SEVENTEEN does have three units for performance, hip-hop, and vocals, three of the members have actually debuted under a sub-group. Seungkwan, DK, and Hoshi came together to form BSS, which stands for BooSeokSoon, a common nickname for the three of them. In 2018, they released the song Just do it, which remains their only song as of this writing.
THEY ENJOY A CLOSE FRIENDSHIP WITH MONSTA X
It's always nice to see idols have friendships with other idols. And SEVENTEEN's friendship with MONSTA X is something special. While at first glance the two groups may seem different, they actually have a few things in common. First, they both debuted in the same year. They also appeared in shows before their official debut. Their friendship started in earnest when the then-rookie groups did a collab at MAMA 2015. Ever since then, members from both groups have kept their friendships to this day.
MINGYU'S ACTING DEBUT WAS IN A THAI DRAMA
It was only a matter of time before the members of SEVENTEEN started acting and appearing in movies and shows. Jun has an upcoming C-Drama called Exclusive Fairy Tale where's he's set to play the lead male role. But did you know that Mingyu's acting debut was in a Thai Drama? Yes, you read that right. His first ever acting role was in the show Luang-ta Maha-chon. In 2017, he appeared in two episodes where he played himself. The plot revolved around him getting lost in Thailand where he is mistaken as just a lost tourist by the series' protagonists. It's defiantly an interesting role is a unique watch for any CARAT.
THEY ARE LAZADA'S FIRST REGIONAL HAPPINESS AMBASSADORS
SEVENTEEN's success and name recognition mean that the group is an in-demand ambassador and face for brands both in Korea and abroad, magazines, and publications. One of their recent sponsorships happened back in October last year when the group was named the newest face of Lazada SEA. Technically, their official title is Lazada Happiness Ambassadors and along with the announcement was the release of a fun video featuring the boys dancing and promoting the 11.11 Big Sale. Since then, the group has worked with other global brands like Apple.
Continue Reading: How This 22-Year-Old Filipino K-Pop Fan Met ITZY 6 Different Times