PSYCHIC FEVER from EXILE TRIBE is the newest J-pop boy group looking to become a musical force not just in Japan, but all over the world.
Related: From Gaming And Beyond: Tier One Entertainment To Launch Their First Idol Group In Japan
Even before the West caught up with the rest of the world in their consumption of Korean pop, Asian pop has always been a force for the past decades. Whether it be in the south, southeast, or east, Asian pop has been dominating the music scene with its success across countries, which is further proof that music can transcend languages and borders. And J-pop in particular has proven to be a particular mainstay.
The decades old genre has given us many pop bops, some of which have gone viral, as well as notable acts like ARASAHI, AKB48, and many more. And a major player in J-pop's continued popularity is LDH JAPAN, one of the country's top supergroup artist management and entertainment company. So, when a new group debuts under them, it has the attention of J-pop fans. This is why the company's latest endeavor, PSYCHIC FEVER from EXILE TRIBE, has quite a few expectations to meet. But with all things considered, the boy group's debut has been a long time coming. And as they see it, they are ready to meet the moment and work to become the next big thing from Japan.
THE COMING OF PSYCHIC FEVER FROM EXILE TRIBE
Initially introduced to the public in 2019, PSYCHIC FEVER from EXILE TRIBE is a seven-member boy group composed of members Tsurugi, Ryoga, JIMMY, Ren, Kokoro, Ryushin, and WEESA. The band consists of the highest achieving talents from EXPG STUDIO (an LDH-run dance academy) from all across Japan. Their initial introduction to the public consequences in 2019 was technically still their pre-debut period. And as such, they spent the past few years honing their craft and getting their name out there. They served as an opening act for a few of the company's artists, as well as embarked on a Mushashugyo training tour. This undertaking is basically where young LDH groups perform at relatively smaller and more casual venues to hone their performance at the same time gain recognition, in October 2019 across the 47 prefectures of Japan that attracted a total of 40,000 people.
Recognizing the power of social media as a tool to build a global following, the group also employs a social media first strategy that seems them be active with their followers online. It also allowed them to livestream their performances on TikTok to great success. The past few years saw them work hard to finally reach that debut, and they did just that with on July 13, which coincided with the release of their debut album, P.C.F.
DEBUT ERA
An abbreviation of their name, the 10-track album, which combines both old and new tracks, is meant symbolize how PSYCHIC FEVER from EXILE TRIBE is ready and aiming for that global spotlight while still retaining that Japanese touch. There is title track Choose One, a blend of hip-hop, melodic hardcore, and punk, combined together into an energetic track with West Coast vibes and a message of supporting people in their personal journey. Another new track is Bitter Sweet, a sweet J-pop style topline with R&B flair on top of a hard beat and bassline. Spark It Up, meanwhile, is a hot, tropical vibe with a solid Moombahton beat that's laced with high-energy.
Joining the ranks of acts like GENERATIONS, THE RAMPAGE, FANTASTICS and BALLISTIK BOYZ from EXILE TRIBE might induce quite a lot of pressure for any rookie group. But PSYCHIC FEVER from EXILE TRIBE are more than ready to face any challenge. And as further proof of their global ambitions, the group, along with BALLISTIK BOYZ, are set to move all their activities to Thailand beginning August 2022 until January 2023. There, among other things, they are expected to work with prominent Thai rapper and music producer, F.Hero. The group's stay will also be turned into a reality show, which will air online. Ahead of their debut, NYLON Manila had the opportunity to interview PSYCHIC FEVER from EXILE TRIBE where they opened up about their debut, music, and much more. Read on below for the full interview.
How does it feel to officially be making your debut?
We've been active as PSYCHIC FEVER for three years, and on our fourth year, we are so happy to finally make our debut, but at the same time, it feels like things are only just beginning! It's a dream to have been given the title "from EXILE TRIBE," but with that comes a lot of responsibility, so we'll be working hard in order to deliver great performances to all of you.
What song from the album are you most excited for fans to hear?
It would have to be our title track Choose One! The melody is bright and energetic, and the lyrics will go straight to your heart. We hope it will be a song that encourages you to take those challenges, and make those hard choices. It's a song that will lift you up whenever you listen to it.
What was it like working on your debut album?
In a good way, each song has a completely different feel and tone to it, so we had quite a tough time recording. We spent a long time working on the songs and practicing them over and over again with the members of our team until we were satisfied with the results. The whole process was so exciting.
What do you hope fans take away from the album?
P.C.F. is an abbreviation of our band's name. As the name of the album, P.C.F suggests, we hope that fans can learn about our existence and what kind of group we are from the this album. From there, if listeners find something they're interested in, whether it's the members' voices, performances, or style, we'd love it if you dived in. We're giving this everything we have in order to refine our skills and evolve as artists, so please look forward to it and root for us.
What do you think it is about PSYCHIC FEVER from EXILE TRIBE that helps you stand out from the crowd, and the rest of the bands in EXILE TRIBE?
Our mindset towards working as a team and fulfilling our responsibilities! When the things we've worked hard for go well, it makes us want to share it with each other, so we have been thinking more about how to best utilize the strengths of each member. Each one of the members are unique, and in the best way, we think we're a super chaotic group of people. We are able change the main vocalist for each song to express a variation of sounds, which you can feel through our debut album P.C.F.
If someone were to ask, who is PSYCHIC FEVER from EXILE TRIBE, how would you describe yourselves?

We're PSYCHIC FEVER, a one-of-a-kind group bringing the soul of EXILE TRIBE to massive heights with our unique form of expression and performance.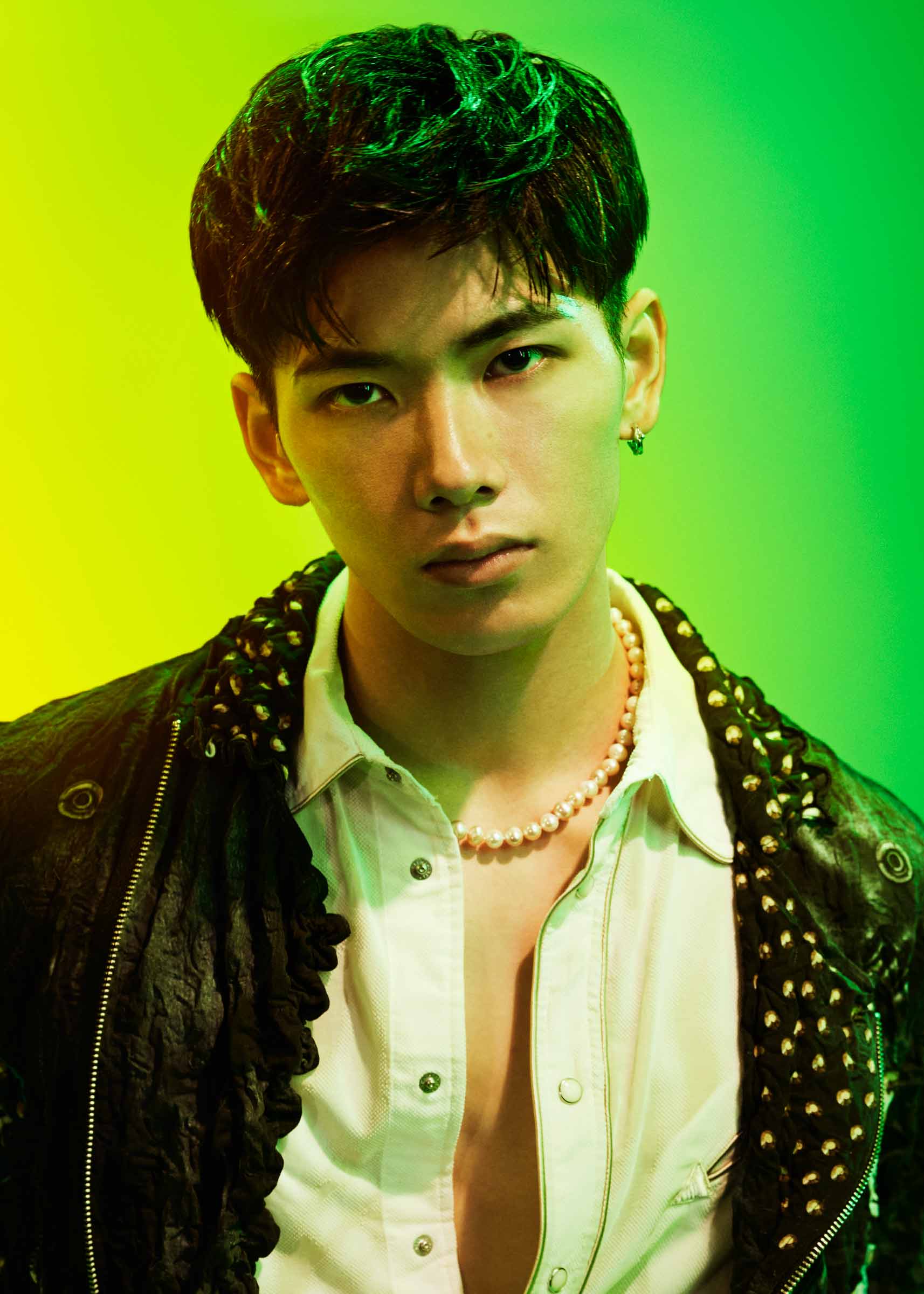 The band has been active for a few years now prior to your official debut. What lessons did you learn during your pre-debut period that you could apply to your debut?
We have learnt to never lose appreciation and gratitude to the people who have supported us.
Do you feel a pressure to meet expectations considering that you come from a well-regarded company?
We don't feel negative about it. In fact, we are really thankful to have those expectations placed upon us! We've been the underdogs for a long time, which helps us stay humble and at the same time it has given us a certain confidence, so we want to use that to meet those expectations!
Beginning this August, you are set to move your activities to Thailand for the next six months. How are you feeling about this?
What we feel now is excitement towards our new challenges. The first thing we are looking forward to is our collaboration with F.Hero. We cannot wait to hear how he is going to interpret the PSYCHIC FEVER sound. Besides that as our first activity in Thailand, we want to take advantage of this opportunity to touch the culture and people of Thailand, also so they get to know about who we are. We want to bring out music to many people.
What can we expect from you in the coming months?
We're planning to spend six months in Thailand for another Musha Shugyou (Training Tour). We want to use this to kickstart our ability to bring our performances to those of you outside of Japan. We'll also put on our regular reality show there, so we believe it will be a great chance for us to introduce ourselves on and off stage, as well as to an audience outside of Japan.
What do you like to do to de-stress?
TSURUGI: Appreciate music.
RYOGA: Eat fruit.
JIMMY: Appreciate and compose music.
REN: Eat food.
KOKORO: Weight training and playing PC games.
RYUSHIN: Watching YouTube.
WEESA: Watching movies and anime.
When people think "PSYCHIC FEVER from EXILE TRIBE," what do you hope comes into their mind?
We'd be overjoyed if you'd think, "I love those guys!"
What do you hope to achieve as a group?
We want to reach No.1 on the Billboard Global 200 and want to reach one million YouTube subscribers.
Continue Reading: Asian Domination: These Asian Artists Killed It During The 2022 Coachella Music And Arts Festival