Scientists are literally chaining and gluing themselves to buildings to warn that time is running out to address climate change.
Related: Extreme Weather Battered Parts Of The World In The Past Month. Climate Change Is Set To Make Things Worse
In Don't Look Up, one of the most talked about films of 2021, the movie followed two scientists as they desperately warn the world that a planet-destroying comet was headed towards Earth. The flick became a topic of discussion for many because of how it darkly parodies the real-life issues of climate change, fake news, apathy, and selfish ambitions that swirls to form a response that's severely lacking. While some may scoff at the over-the-top nature of the movie, the themes and scenarios it touches upon are very much real. Just look at the global response to climate change.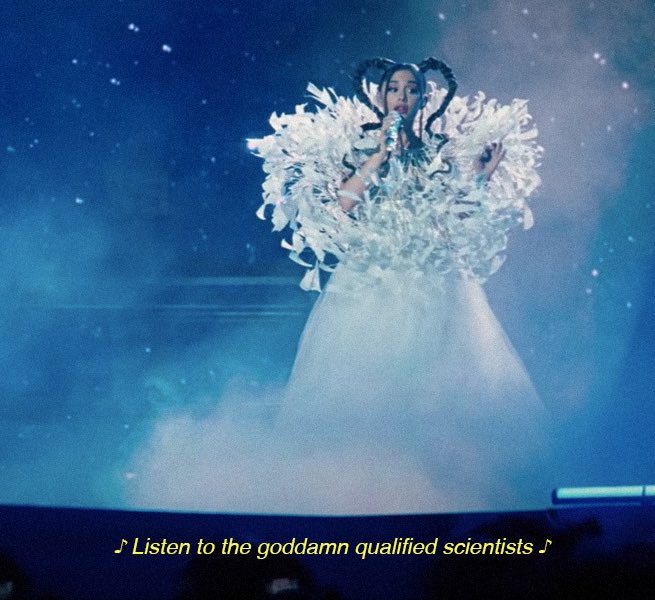 Despite the very real warnings, signs, and research about how climate change is destroying the planet, we are only seeing baby steps without real action to fix these problems. This clip from Good Morning Britain is real and feels like a deleted scene from Don't Look Up. And just like how an imminent threat is facing the world in the movie, a new and dire report from the UN raises the alarm for the fact that we only have a few years left for things to get better to prevent irreversible damage to the world.
SCIENTISTS PROTEST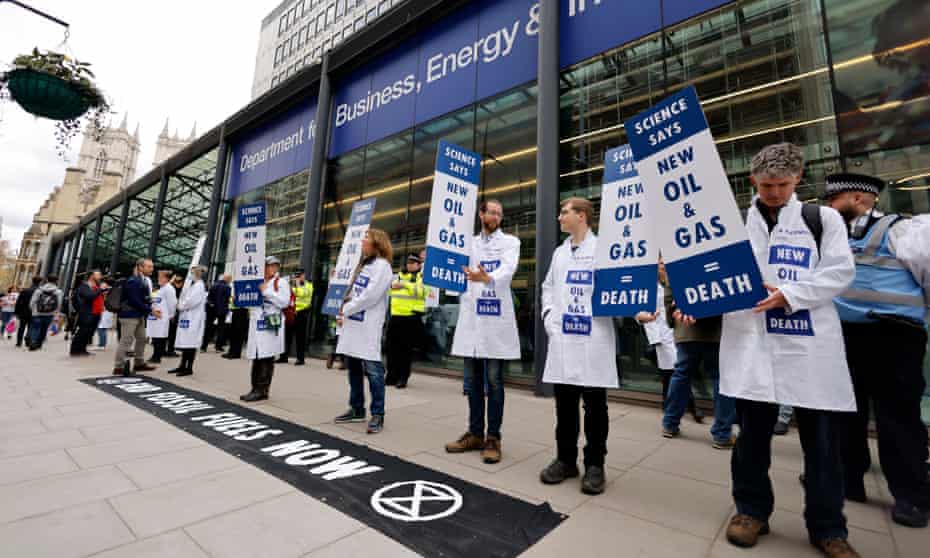 Just recently, a new report from the Intergovernmental Panel on Climate Change revealed the fact that not only are things are not going well, but that we only have little time left to fix things. If the report somehow missed your feed, then you may have come across the scientist protest that occurred last week. Over 1000 scientists from 25 countries from Scientist Rebellion took part in non-violent acts of civil disobedience to raise awareness for the fact that the clock is fast running out.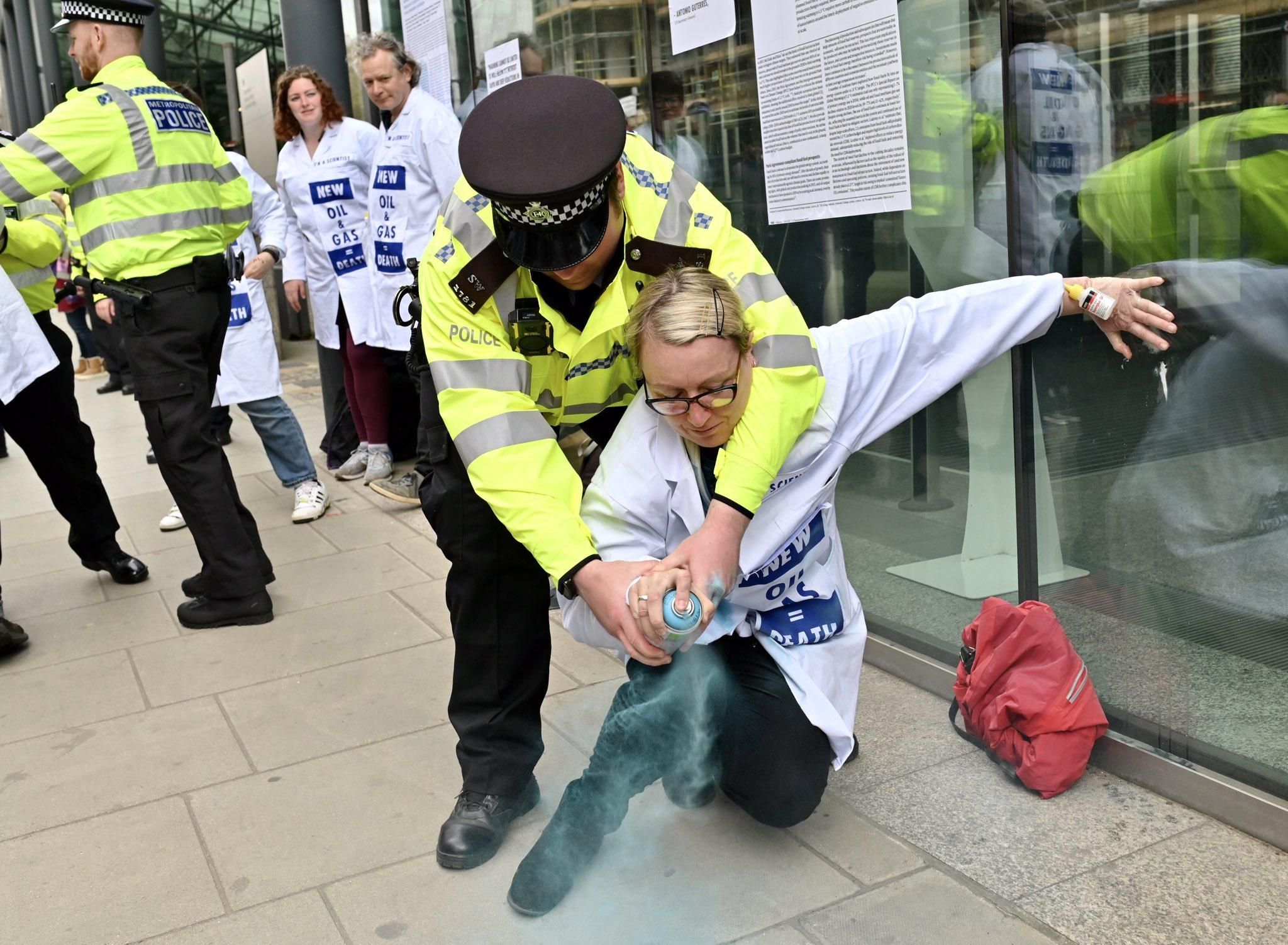 The most talked about demonstration you may have seen was that of Dr. Peter Kalmus, a NASA climate scientist with the Jet Propulsion Laboratory. He and his fellow scientists chained themselves to the JP Morgan Chase building and warned of global inaction on climate change. He was then met with over 100 police officers in riot gear who arrested him and the other scientists. Other demonstrations included scientists in Washington, D.C. chaining themselves to the White House fence. Spanish scientists throwing fake blood over the facade of the National Congress. German protesters gluing themselves to a bridge while British scientists glued posters and their hands to a building.
"We need to both understand the consequences of our inaction, as well as limit fossil fuel emissions as much and as quickly as possible. As scientists, we tend to be risk-averse. We don't want to risk our jobs, our reputations, and our time. But it is no longer sufficient to do our research and expect others to read our publications and understand the severity and urgency of the climate crisis," said the group in a statement.
3-8 YEARS LEFT ON THE CLOCK
#LetTheEarthBreathe quickly trended online as many social media users raised awareness for how serious the situation is and we're running out of time. The report, which you can read in full here, states that the world needs to make "rapid and deep cuts" to greenhouse gas emissions within the next few years to avoid the destructive effects of climate change (that we are already seeing). Specifically, the report calls for global greenhouse gas emissions to peak before 2025 in order to stay at or below the targeted 1.5 degrees Celsius yearly increase in temperature.
Emissions must then be reduced significantly by 2030 to avoid a future where greenhouse gas emissions lead to a median global warming of about 3.2 degrees Celsius by 2100. "This report of the Intergovernmental Panel on Climate Change is a litany of broken climate promises. It is a file of shame, cataloging the empty pledges that put us firmly on track towards an unlivable world. We are on a fast-track to climate disaster," said Secretary-General of the United Nations António Guterres said in a press conference.
REAL-WORLD CONSEQUENCES
In case you aren't counting, that leaves us with around two and a half to eight years to make significant changes to emissions. As in, we, and more importantly governments and large corporations, have less than a decade to get it act together. While 2100 may seem far from now, you don't have to look far to see how climate change is already negatively affecting many people. A few weeks ago, Typhoon Agaton hit parts of the country, with it's ensuing destruction caused hundreds of millions of pesos in damages and, more tragically, led to the lose of at least 167 lives.
What is greatly worrying about Agathon was that it hit the country in the middle of the summer season. In a time when the country should be experiencing hot weather, a strong typhoon hits the country and leaves more than a hundred dead isn't normal. But due to climate change, that is slowly becoming a sad reality. And this is not to mention that the summer heat can get abnormally sizzling or it rains hard.
WHAT CAN YOU DO?
At first glance, this is a lot to take in. But there are things you can do to help. Firstly, try to live an eco-friendlier and more sustainable lifestyle. Commute more, lessen your energy usage, delete emails, conserve water, shop wisely, and buy things that you really need. Recycle and reduce plastic usage. Cut off the strings of your mask before you dispose them. Use Ecosia as your search engine so that you can help plant more trees. But it is important to note that many of these suggestions come from a place of privilege. A family or individual living paycheck-to-paycheck may not have the time or resources to live a greener lifestyle. Buying an electric car is not top priority for many at the moment. The country's notorious "sachet economy" is partially driven by the fact that many people can only afford plastic sachets for themselves or their families.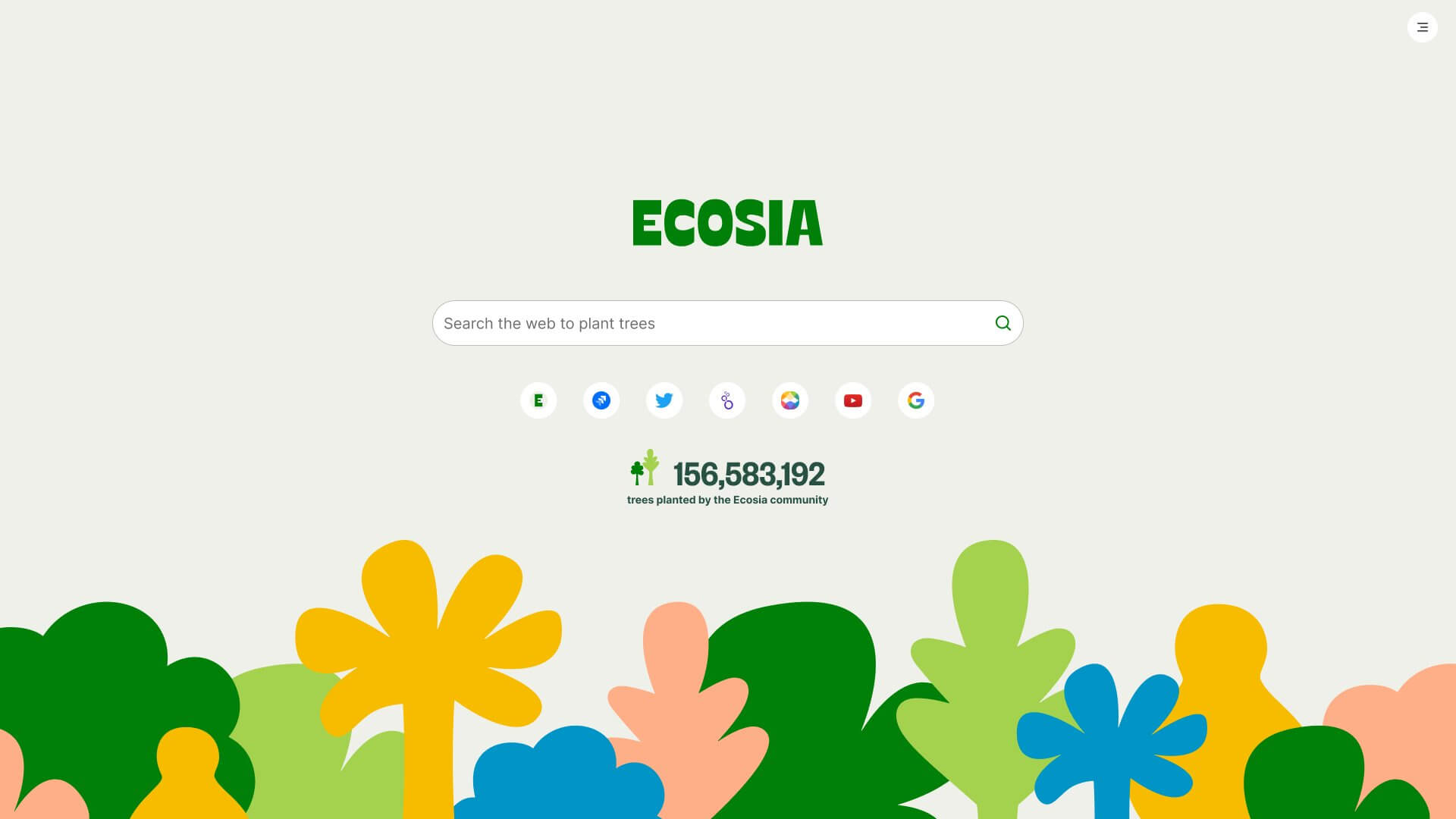 Also, as nice as it is to live a greener lifestyle, individual action can only take you so far. The fact that more than a majority of the world's CO2 emissions come from large corporations and first world countries should tell you as much. It's not even half the picture to blame people for not having a sustainable lifestyle when in the first place not many can achieve that. And what's worse is that third world countries like the Philippines end up suffering harder than major polluters. Studies have shown that the country is one of the most at risk countries when it comes to climate change. Already, over the past couple of years, a number of unusually strong typhoons have battered the country yet we don't contribute as much emissions as compared to our richer neighbors.
USE YOUR POWER TO BRING REAL CHANGE
Yes, reduce your plastics use, save water, and shop sustainably. But more needs to be done for real and lasting change to be done. So, what can you do? First and foremost, educate yourself and others on the issues. Second, raise awareness about the reality that is facing the country and the world. If you really want to have a greener lifestyle, then we need sustainable water resources, proper waste management and sanitation, and proper public transportation that doesn't push people to buy cars.
All these are responsibilities of the government and other structures of power. This is why it is also important to use your voice and vote to usher in politicians who truly care about a better environment. If you really care about climate change, then when you vote this May, you vote for people who have real and correct solutions to the many environmental concerns this country is facing.
A lot of this can be daunting and even leaves you with a sense of dread, but there is hope. We need to accept our reality and take action because our future depends on the next steps we make. Things can still be done. There is even a part of the climate report called "Summary for Policymakers" that specifically lays out what people in power should do to avoid a global catastrophe. What you can do is to make sure these people actually listen so that you and the future generations can enjoy a livable world. As we celebrate Earth Day 2022 this upcoming Friday, take the time to really understand how you can help make the world a better place.
Continue Reading: Eco-Anxiety Is A Real Mental Health Problem And It Has A Lot To Do With Climate Change