How this Chicago-raised star from Kosovo ended up getting noticed by Mac Miller, Ariana Grande, and more.
Related: Rising Vietnamese Artist thuy Might Just Be Your Next R&B Obsession
First things first, NJOMZA is not a stage name, but the first name of musician Njomza Vitia. The Albanian, German-born, Chicago-raised and Los Angeles-residing singer-songwriter had that multi-cultural upbringing that would mirror how global her career would become. She was introduced to R&B through her sister, and later began listening to rock and pop rock music. Initially, NJOMZA got her start in the music scene as part of the band called Scarlett and had a promising career. But when they dissolved in 2011, she decided to go on her own did what many young artists of the 21st century do, post covers on the internet.
THE STAGES OF SUCCESS
Her various hip-hop covers soon caught the attention of the late-grate Mac Miller, who signed her to his imprint of Warner Records, REmember Music, and in the process became the label's first signee. What followed next was a fruitful career both, as a collaborator, and as a solo artist. On the former, Mac Miller, Skrillez, and even went on tour with Dominic Fike.
Some of you may also know her for co-writing a couple of Ariana Grande's biggest smashes to date, 7 rings and thank u, next. On the latter, NJOMZA has received praise for her signature sound that updates the atmosphere of 90s R&B with modernized production, composition and subject matter. Such is the case with her latest release, her STAGES EP.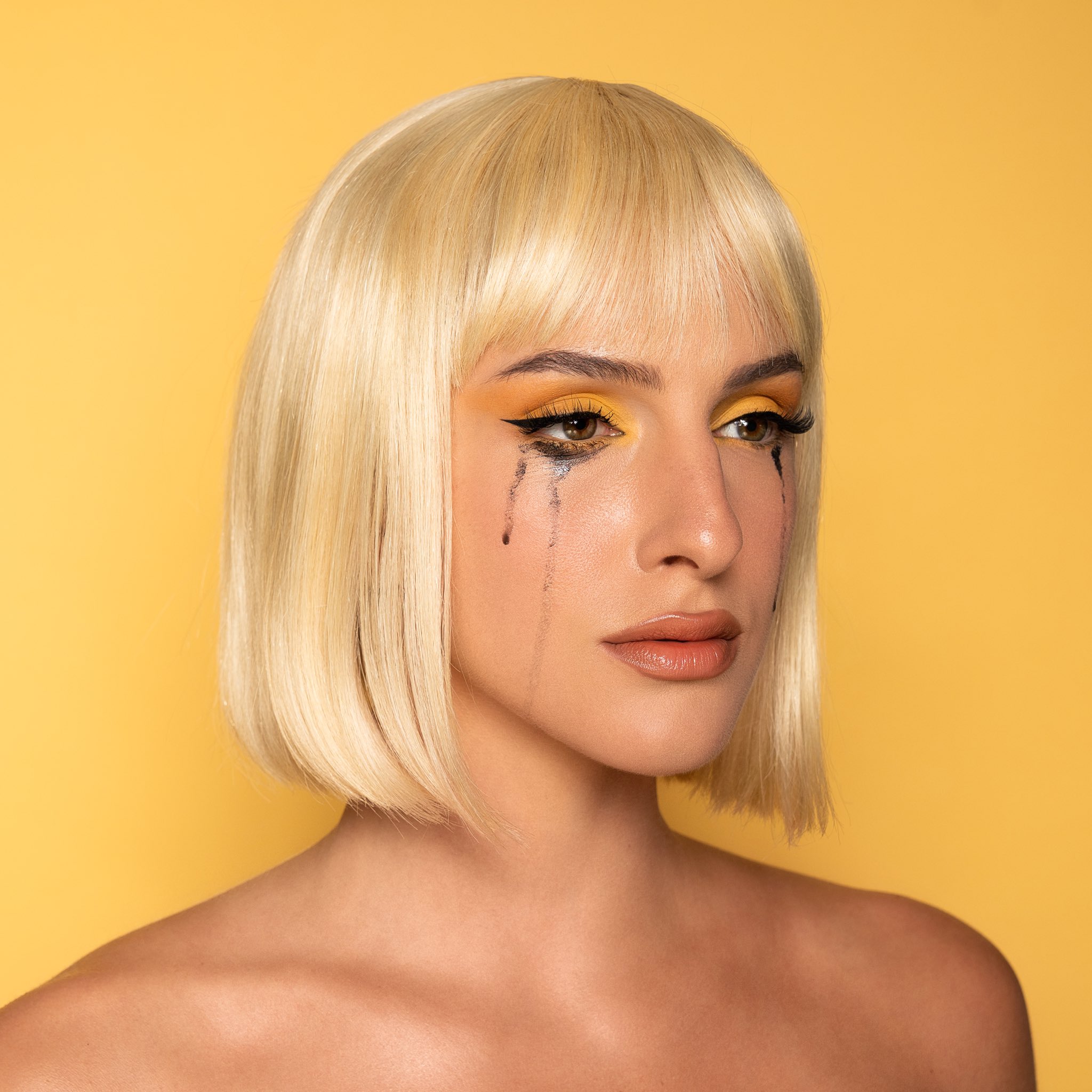 In seven songs and in under a cool 18 minutes, NJOMZA delivers a candid and honest exploration of the personal process of a break-up through collection of late-night R&B, atmospheric dance sonics and synth-pop sensibilities. Through heavenly production, poignant anthems, and sultry vocals, NJOMZA's STAGES gave us a new perspective on a topic that has been done thousands of times in music.
Following the release of the EP, we got a chance to chat with NJOMZA where she opened up about her new body of work, her career, making music, and more. Read on below for what she had to say.
How would you describe who Njomza is as a musician?
I'm someone who is constantly growing. I'm willing to try new things always and I want that to reflect in my music.
You're Albanian but grew up in the suburbs of Chicago. Did that cultural mix in your upbringing shape your music or artistry?
Yes! Every place has so much to offer and I think my upbringing definitely shaped my music.
What's the inspiration behind the Stages EP?
The stages of grief. All the different emotions you experience during heartbreak.
What differentiates Stages from your past releases?
Although the subject matter isn't necessarily the happiest… I'm having a lot of fun on this EP. I think there's a confidence in myself that is peeking through all of the music.
Which song from Stages are you most excited for fans to hear?
Right now, Forget Me is my personal favorite. It's nice and petty haha.
How did you come up with the tracklist for the EP and decide to place the songs in that order? Was there a specific theme or story you were going for?
It just felt right. I wrote all of the songs from the same mindset of wanting to heal and sometimes that can be messy!
The production of the new EP is impeccable. Could you share the process behind making the beats for the album?
Thank you! I work with incredible producers. I always have an idea of what kinda vibe I want to emulate when I go into the studio and everyone I work with is super collaborative so we make it happen.
In your opinion, what makes a song single worthy?
It's hard to tell nowadays! Personally, I think if it's something that feels honest. People feel things that are real.
Does your mindset change when you write music for yourself as compared to writing for other artists?
I try and channel whatever the artist is going through or wants to talk about when I work with them. When I write for myself it's definitely more personal.
From having fans from all over the world, being signed by Mac Miller, and writing some of Ariana Grande's biggest hits, did you imagine your life would lead you to where you are now?
No, and Yes. I like to think I can manifest the life I want.
You've been making music for years. How do you manage to keep that creative spark going and not get burnt out?
Life is always going to give you something to write about! You just have to pay attention.
Continue Reading: Meet RINI, The Filipino R&B Star Who Brings Out The Best In Falling In Love