The fact of the matter is, October is Nadine Lustre's month. Over the years, the Queen of Halloween has shown us how it's really done on spooky season with her unexpected costumes. And that's on Scorpio supremacy!
Oh, to be born on Halloween. We already know Nadine Lustre loves fashion, but when Halloween comes? Now that's a whole other thing. It is something close to heart that in case you forgot, she used to do cosplay at conventions before she became the cool girl that we all know today. Whether it's a Final Fantasy character, a villain and gay icon from the 90s, or a Baz Luhrmann muse, the fact is, you can always rely on Nadine to dress up religiously for the occasion. To kickstart spooky season, here are some of Nadine Lustre's most memorable Halloween costumes in the past.
READ MORE: The Best Celebrity Costumes in the Recent Years (Halloween Edition)
BAZ LUHRMANN'S JULIET CAPULET
"So…was I Juliet? or an angel?" 2 years ago, Nadine looked immaculate when she dressed up as Juliet Capulet from Baz Luhrmann's 1996 reinterpretation, Romeo+Juliet. The corset, the floor-length dress, and the wings were all on point.
JOSIE RIZAL
Nadine Lustre as the Filipina Tekken character Josie Rizal was too good, even the director of the game himself replied to a tweet saying that she looked "perfect." Katsuhiro didn't lie.
Perfect

https://t.co/hKfj2cji7y

— Katsuhiro Harada (@Harada_TEKKEN) November 2, 2020
HIM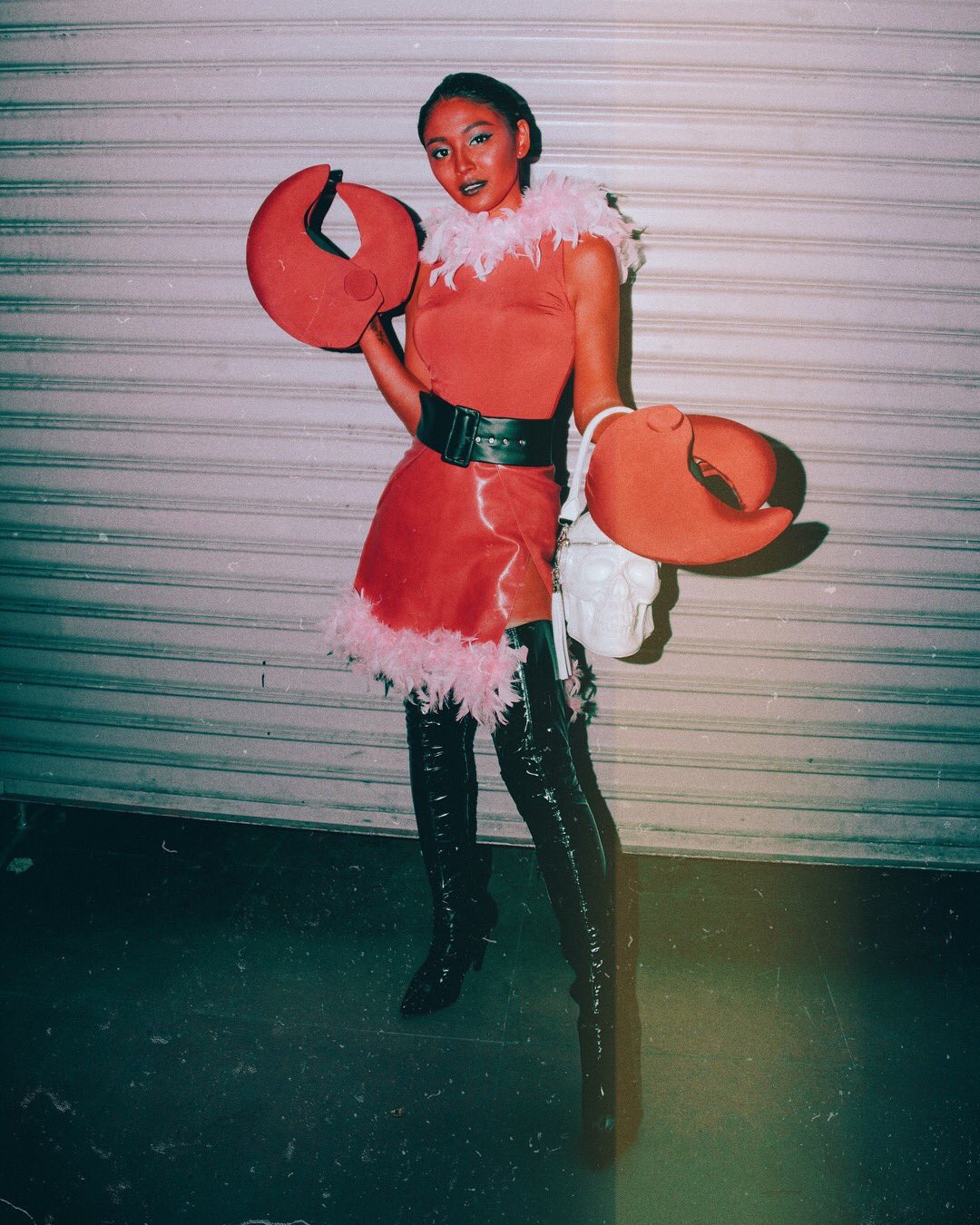 Arguably the most memorable Halloween costume that Nadine's ever worn, she went as HIM from The Powerpuff Girls back in 2018. Not only was it iconic, it was her boldest look to date, red body paint, lobster-like claws and all. The villain from the show has also been hailed as a gay icon throughout the years. And with Nadine being a vocal ally of the community, this one was a win.
HARLEY QUINN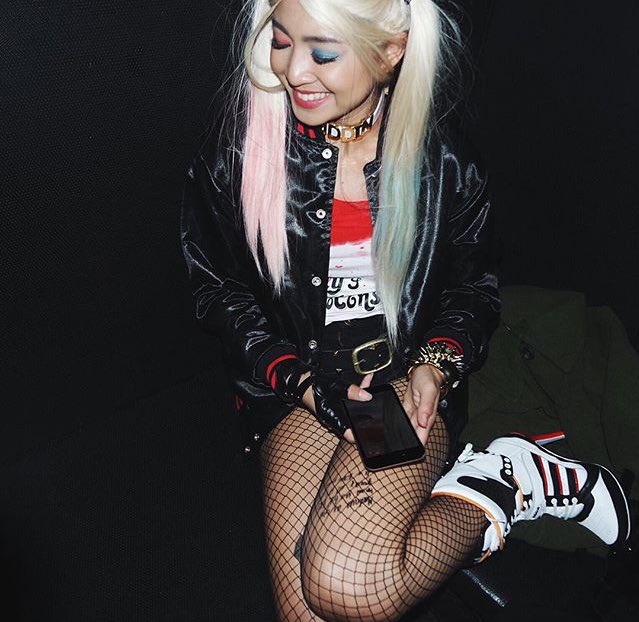 No matter where she goes, she brings Halloween to another level. Nadine Lustre went to Seoul in 2015 and dressed up as Harley Quinn in Suicide Squad. She even got the tattoos and accessories right!
NADINE AS ROGUE OF X-MEN
Halloween in Japan is just top-tier. So naturally, Nadine showed up as Marvel Comics' Rogue. Can we please talk about James' Gambit costume too?
AS LIGHTNING OF FINAL FANTASY
If you've been a fan of Nadine for a while now, you'd know how much she loves playing video games and animé. Just look how she and James nailed it as Nyx and Lightning.
COUNT DRACULA'S WIFE
Who could ever forget Nadine Lustre's costume during her 21st birthday party? In full vampy makeup, jetblack hair, and a dress that cinched her waist, she channeled Count Dracula's wife, Mina Harker. James Reid as Edward Scissorhands was also the cherry on top, complete with the pale makeup. These two during Halloween could never do wrong.
BONUS HALLOWEEN COSTUME IDEAS:
THE EYE PATCH LOOK
If you wanna serve some camp, take it from Nadine's eye patch look during her Absolute Madness concert promo shoot. Using gloves as a top is pretty easy to DIY even at the last minute.
NADINE IN SIARGAO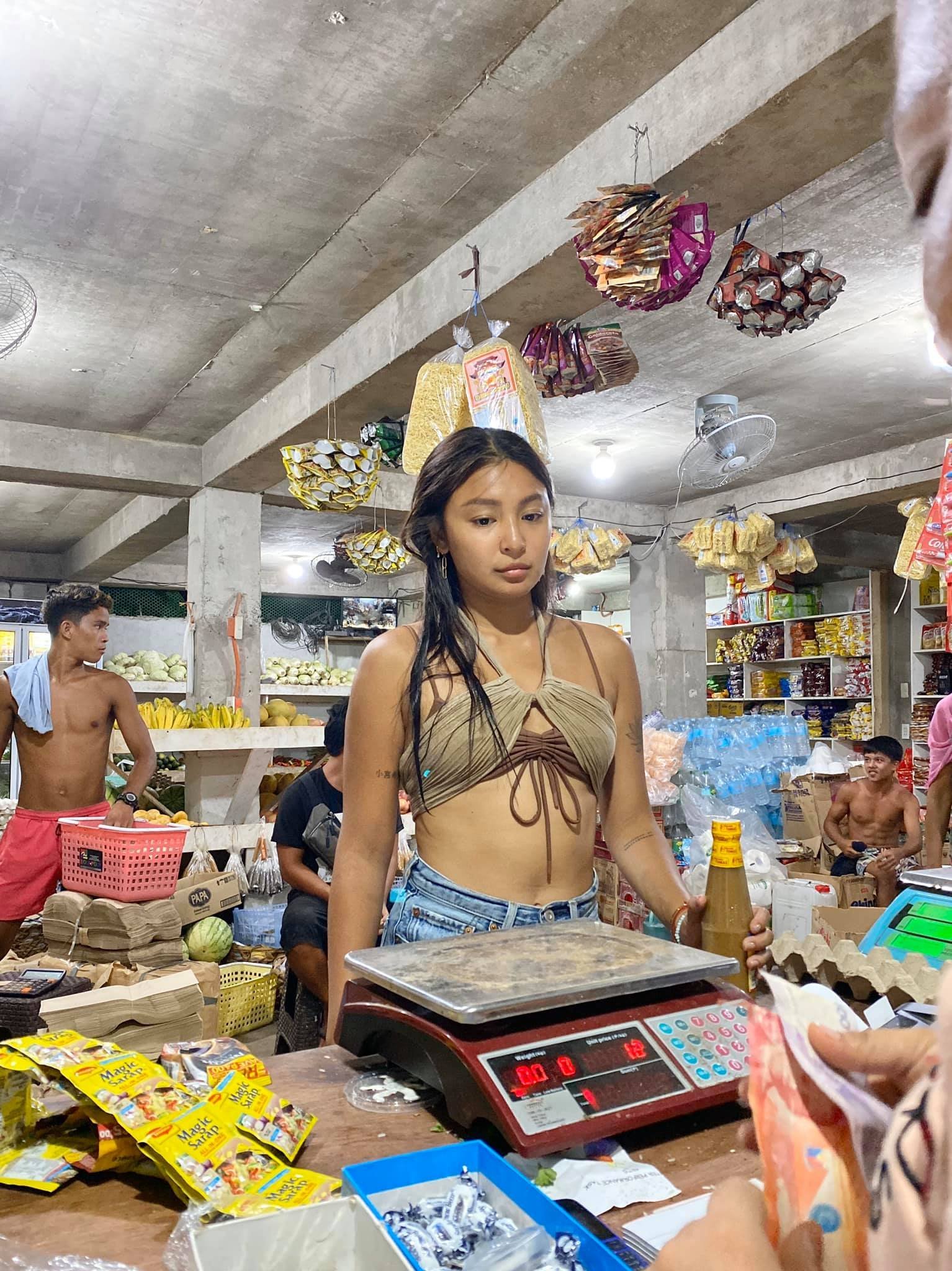 Oh you know, just casually buying at the palengke. But even then, Nadine Lustre wearing layered bikini tops all while holding her Mang Tomas bottle was a look. No makeup included!
CONTINUE READING: See How Nadine Lustre Transformed Into A Drag Queen To Give Back to the Golden Gays