Aside from being the comedic relief, Klay is bringing major Gen Z energy to Maria Clara at Ibarra like the baddie that she is.
Related: Noli Me Tangere Goes Gen Z In The New Series 'Maria Clara At Ibarra'
On October 3, the latest teleserye obsession of Filipinos landed with the premiere of Maria Clara At Ibarra. Even before its airing, the GMA show was turning heads thanks to its unique premise of a nursing student from the 21st century being transported into the world of Noli Me Tangere. And when viewers finally got the chance to watch it, the show was met with praise thanks to a variety of factors, from its direction, production, costume design, plot with timely themes, and much more.
And at the center of it all is Klay (wonderfully played by Barbie Forteza), the nursing student caught up in Dr. Jose Rizal's story. Klay's fish-out-of-water background has made her a memorable character, as well as how she brings her Gen Z sensibilities to the 1800s. Even if she's living in the time of her great-grandparents, that doesn't stop Klay from being the baddie that she is. Let's look at some of Klay's best Gen Z moments so far.
WARNING: Some spoilers ahead.
WHY SHE'S JADED ABOUT HISTORY
The premiere episode of the series didn't hold back when it came to Klay speaking for most young people. In one scene, her history professor chides her for not doing a better job in class. Klay then responds by saying that there are too many problems in her life for her to care about Jose Rizal. "Every day, my life is a constant struggle here in our miserable country."
She then talked about how learning about history will not help with her underpaying job or a life that consistently tries to tear her down. Klay also hit a nerve when she said that she saw her future outside a country, a feeling many young people can relate to. Klay's monologue spoke to how the youth struggles to make it in a system that was not built for them. It also pointed to how staying informed requires some sense of privilege when there are too many personal problems happening at the same time.
CALLING FIDEL A MARITES
Even in the 1800s Philippines, gossip was alive and well. In one scene, Klay is sitting alone at a bench when (sometimes) walking red flag Fidel spots her and talks to her. He asks if she's waiting for her nobyo. Klay responded by calling Fidel a Marites saying, "Marites ka rin eh." You tell him, Klay.
FINISHED UNTIL CHAPTER 3
Since Klay was magically transported into the world of the book, she on occasion breaks the fourth wall. And one of the best moments was this scene between Klay and Ibarra. As the two were walking down the street, Ibarra solemnly wondered why the friars did not like him. To that, Klay said, "Ay hindi ko na din alam 'yan eh, hanggang chapter three lang kasi 'yung nabasa ko." You know what, we don't blame her. We would have probably said the same thing if we were in her shoes.
STANDING UP AGAINST MISOGYNY
While today's world is still imperfect when it comes to gender parity, it was a nightmare during the 1800s. In episode three, Ibarra, Fidel, and their friends were having lunch when they talked about how women don't deserve to go to school and are more suited for home life. When she heard this, Klay made sure the boys knew how sexist they were.
She went over to their table and talked about how everyone, including women, deserves to go to school. "Everyone has that basic human right to education." Klay then gagged them by speaking in English when they thought she didn't speak the language. Go off, queen. Whether it be the 1800s or the 2020s, everyone deserves an equal opportunity in life. This misogynistic way of thinking has no place in society.
SPEAKING UP AGAINST SOCIAL INEQUALITY
We aren't sure where this FiLay relationship is going to go as the series progresses. But one thing's for sure, Klay is ready to call out Fidel's BS. And one of the best examples of that was when in episode eight, Fidel dared to call Klay a mujer libre (also known as a prostitute/sex worker). He then went on to say that the poor are poor because they are lazy. Klay was having none of that and called him out for his elitist way of thinking.
Her monologue passionately expressed how she goes to school in the morning and works at night just to get low wages. Klay, and many like her, aren't lazy as they work hard for an honest living. But they rarely get the break they deserve because of an unfair system that doesn't treat them right.
Klay then brought up how it's the rich and those in power who need to change and make things fair for everyone else. Fidel then tried to hit Klay, but she slapped the elitism out of him and said that, unlike her mom, she wouldn't stand for abuse. Klay said zero lies during this whole scene. Even though they were talking about the caste system in place at that time, many of the points Klay touched upon are sadly relevant to this day.
COMING TO SISA'S RESCUE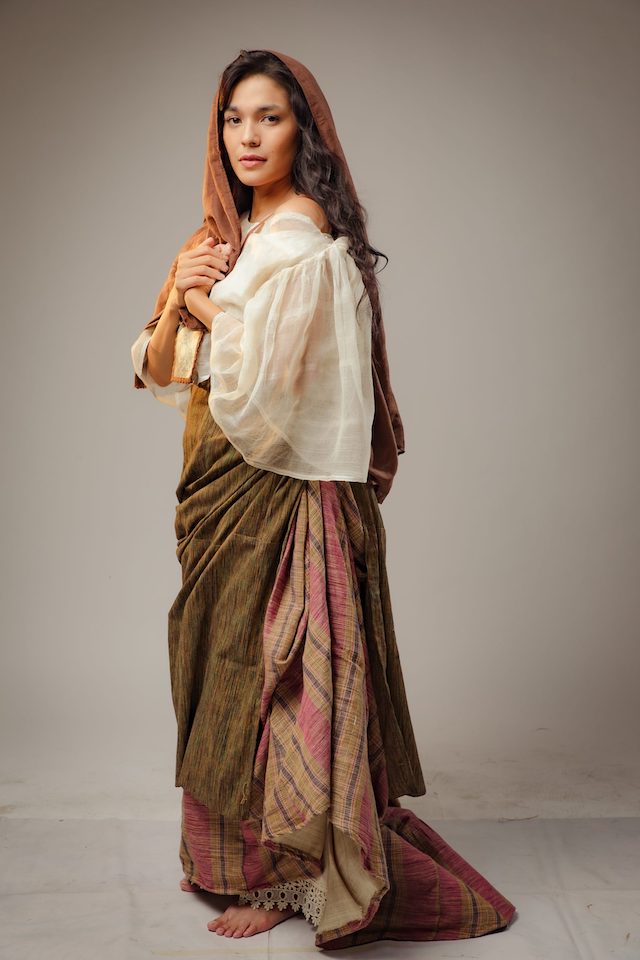 Anyone who's ready Noli Me Tangere knows that Sisa has one of the most tragic character arcs in the entire book with the way she gets mistreated, misunderstood, and abused. But unlike most of the characters in the novel, Klay isn't one to judge Sisa. In one scene, she comes across a couple of Filipino guards harassing Sisa. Klay then comes to Sisa's defense and chastises them for mistreating their very own Filipino. And that's on being a modern day Maria Clara.
WHEN SHE CALLED OUT PADRE SALVI
No matter who the person is, Klay isn't afraid to call out men who hold misogynistic views and do disgusting acts. Such was the case when Klay caught Padre Salvi watching Maria Clara wash herself by the river. Klay rightfully called him perverted for spying on a woman in an intimate moment.
FREEING LUISA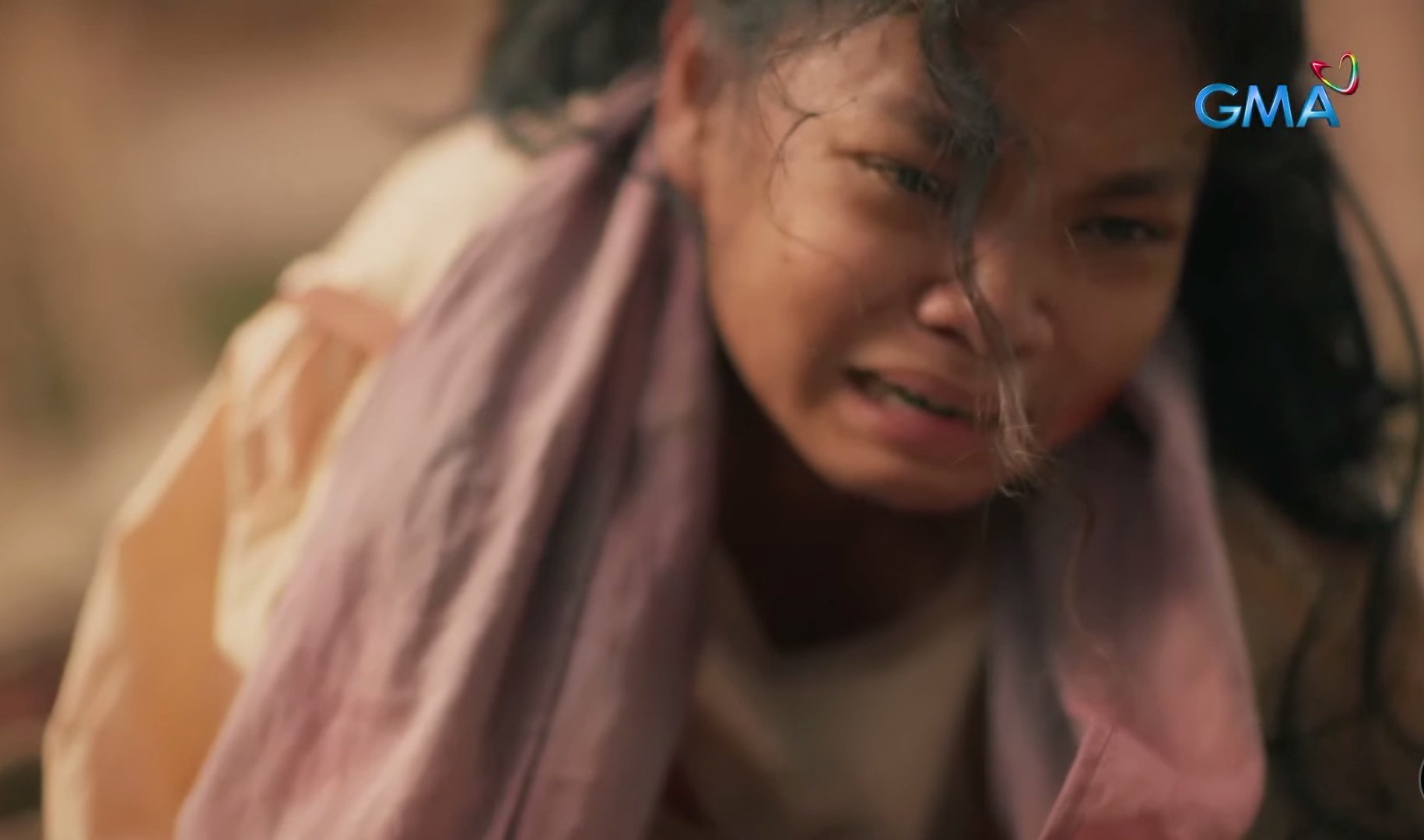 Whether it be the Spanish colonial period or today, society still has its ways to go when it comes to accepting sex work as a legitimate form of work. But Maria Clara At Ibarra showed just how bad the violence against women was back then. In episode two, Padre Damaso (played by Tirso Crus III) accused Luisa (played by Chai Fonacier) of being a mujer libre (sex worker).
He then began to cut her hair in public as a warning to others before guards whipped her and then threw her in jail. Klay witnessed all this go down. But instead of judging her, she wanted to help. Klay even gave one of her earrings just so that she can pay for Luisa's freedom. Klay's kind heart and compassion worked out in the end as in episode nine, Luisa was the one who helped Klay, Ibarra, and Fidel from a group of Filipinos in the countryside.
SUPPORTING IBARRA IN HIS SPEECH AT THE CHURCH
In one of the most moving and poignant scenes of the entire series so far, Crisostomo Ibarra delivers an impassioned speech asking the townsfolk to listen to him as he exposes the ills of San Diego. Being the loyal friend that she is, Klay was one of the first people to stand up and raise her first with Ibarra before more people started joining them. It was a brave and powerful show of resistance inside an institution that would be one of the first to snuff it out.
You can catch Maria Clarra At Ibarra every weeknight on GMA 7. Full episodes are also posted on GMA's YouTube channel.
Continue Reading: Past Meets Present: How That Viral Gen Z Rendition Of Tinikling Came To Be