These queens slayed us all last night when they broke all the rules.
The beauty standards in the Philippines are so high that people tend to forget that celebrities and pageant queens are humans. Bordering on impossible at times, this pressure makes them terrified to commit mistakes. While it still is a challenge that persists, it looks like those days are slowly nearing its end. Just look at the newly-crowned Miss Universe Philippines 2021 Beatrice Gomez. Racing through the competition as a "dark horse," she is the epitome of a woman that simply broke all the rules and prejudice that goes with being a queen. Sure, she may not be the typical Miss Universe Philippines, but her victory speaks volumes.
This year's candidates also proved to be a more diverse and inclusive casting with queens like the presence of Ayn Bernos, Mau Wroblewitz and Kisses Delavin's sans the height requirement and without adhering to the criticisms that the pageant world has no place for them. Along with Beatrice and these queens, here are the major rule breaking moments at last night's Miss Universe Philippines 2021 coronation night that stood out.
READ MORE: The Funniest Reactions to the Miss Universe Philippines 2021 Coronation Night

BEATRICE GOMEZ'S TATTOO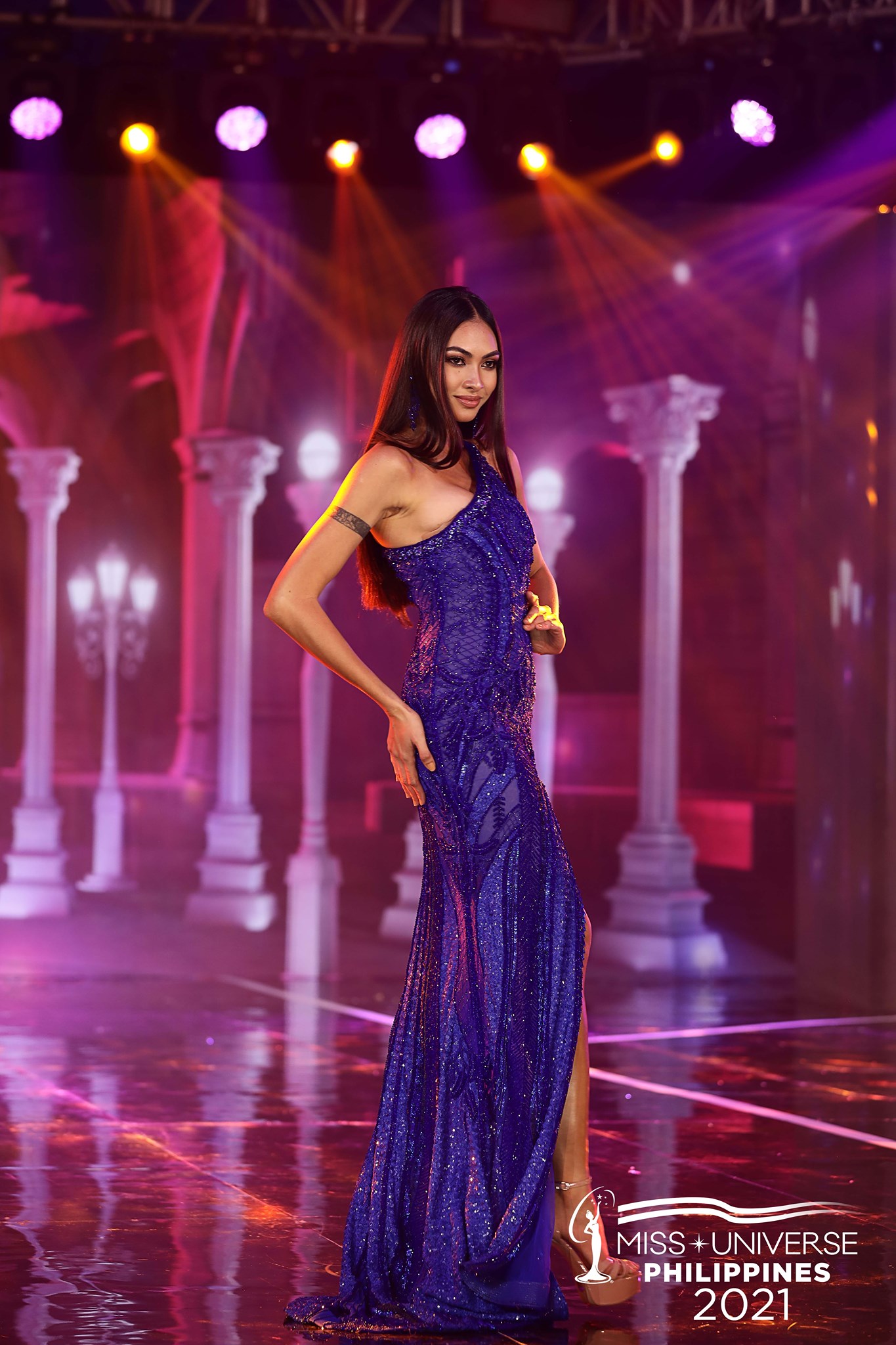 The newest Miss Universe, Beatrice Luigi Gomez, joined pageants without covering up her arm tattoo. An unexpected power move knowing how beauty queens have always been scrutinized for their looks and subjected to perfection. We stan!
INGRID SANTAMARIA'S MIDRIFF-BARING EVENING GOWN
During the evening gown segment, you can always expect either fully-covered or at best, floor-length gowns with strategic cut-outs or peek-a-boo slits. Not Ingrid Santamaria though. She exuded 90s supermodel beauty in this silver, midriff-baring liquid silver-like gown by Rajo Laurel.
CHELLA GRACE FALCONER USING THE SAME GOWN
It's time to normalize re-wearing outfits even in beauty pageants, because why not? Even Kate Middleton, the Duchess of Cambridge does it and Chella Grace Falconer definitely took notes. The impact? Just as, if not greater during the finals night as it was in the preliminaries.
KISSES DELAVIN'S GOLDEN TAN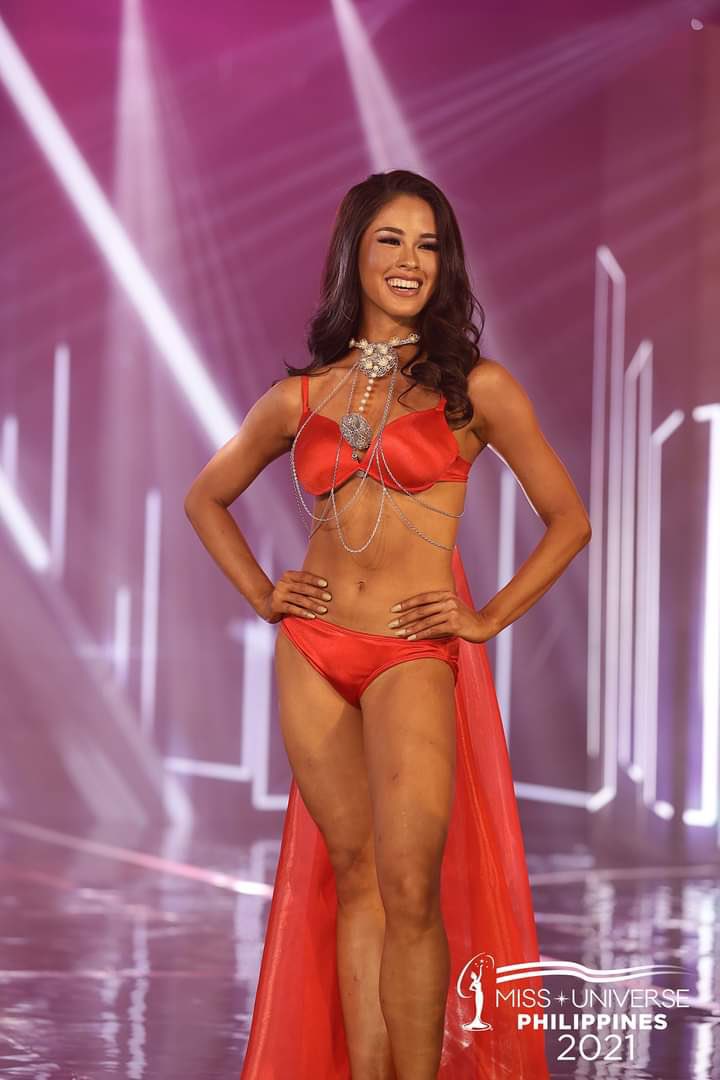 Aside from Kisses Delavin's toned abs, it was her golden tan that mesmerized us when she walked on the runway. This was a pleasant surprise, because the young actress has been known for her porcelain-like skin. But now, look, that Filipina glow did wonders for her.
RABIYA MATEO'S GRACEFUL RECOVERY
JUST IN: Rabiya Mateo lost her balance during her final walk as Miss Universe Philippines 2020. She gracefully got up and took one last bow.#MissUniversePhilippines2021#MUPH2021Coronation pic.twitter.com/2enho6Fwnt

— Cinema Bravo (@cinemabravoph) September 30, 2021
Always. Stand. Up. What a graceful recovery for Miss Universe Philippines 2020 Rabiya Mateo after she stumbled on stage. "I fell but again, once you fall, you have to get up," she says.